Mr. Decor will celebrate his birthday on December the 9th. From early on in our marriage I always tried to create a special table in his honor that also blended in with the Christmas decor. I present my Visions of Sugarplums Tablescape.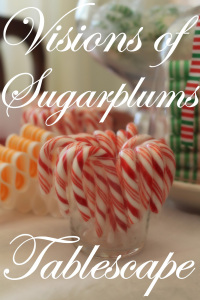 Visions of Sugarplums Tablescape
Mr. Decor loves sweets and he is, of course, my sweetheart so this year I set out to create a table that captured those wonderful qualities.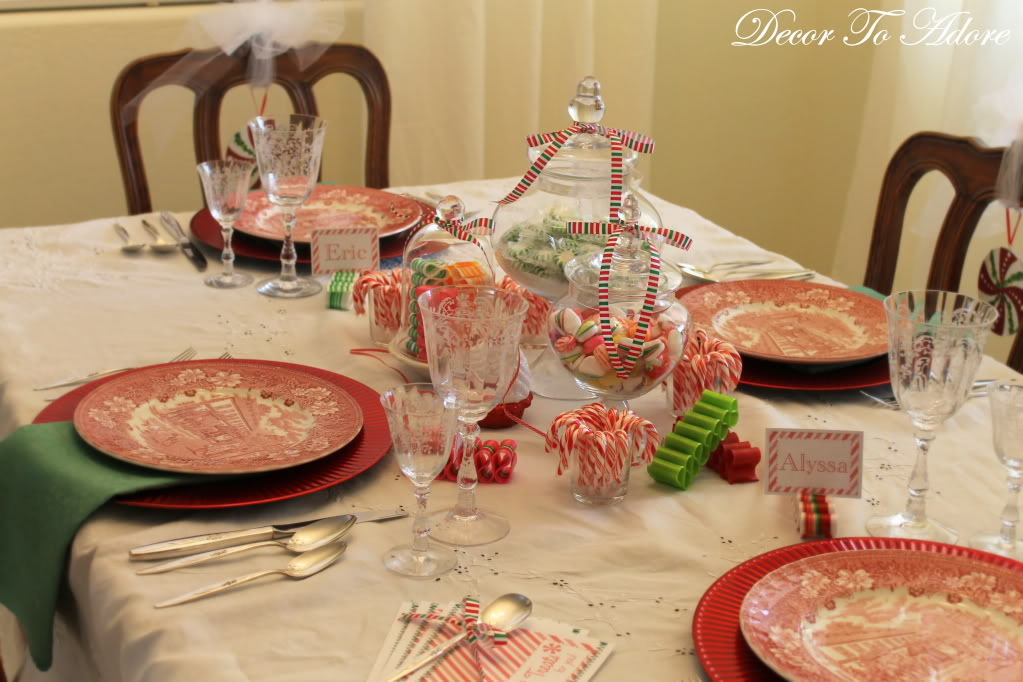 Since I had a $20 budget I set out to one of the discount dollar stores for inspiration. I found it in the candy, ribbon and ornament aisles.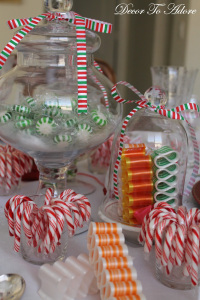 A candy themed ornament was tied onto the back of each chair with a bit of tulle I had on hand. I just love a big frothy bow!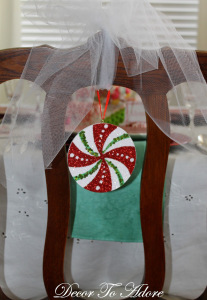 Then I addressed the light fixture that hangs over the table. A thin red ribbon was strung through glittered candy ornaments and tied to the chandelier arms. Additional tulle was also draped to create an ethereal effect.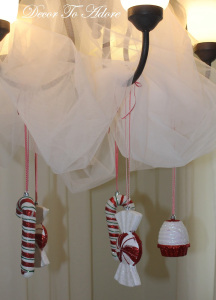 Lovely Layers
I layered the table itself with a vintage white tablecloth with scalloped edges. The lovely red chargers were also found at the $1 store. They were topped with vintage linen napkins I had found at the thrift store and dyed a festive green. The finishing touch was an antique red transferware plate.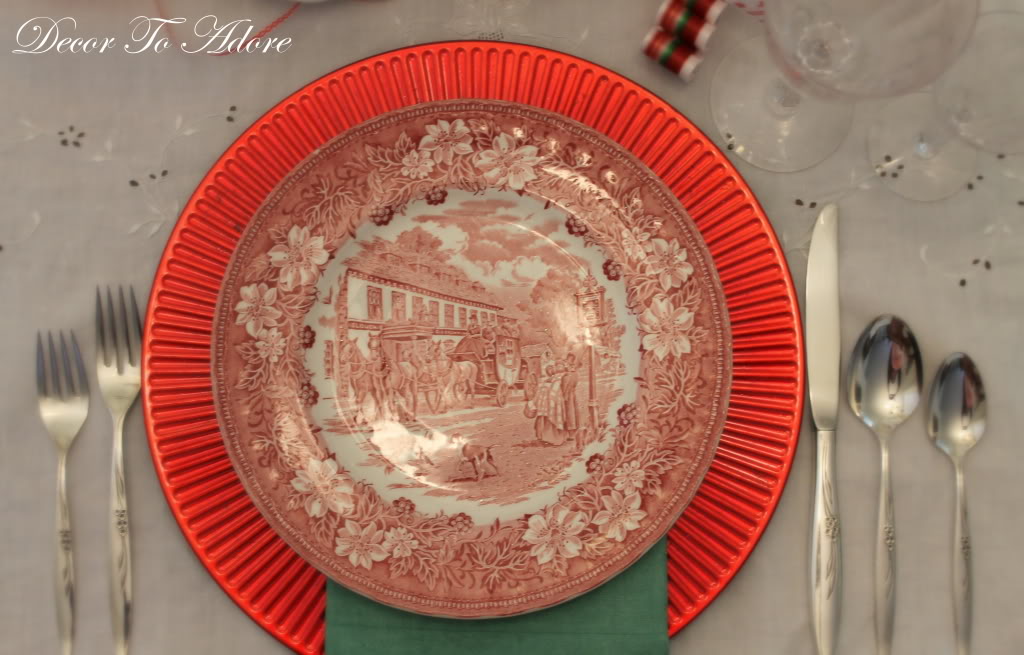 Beautiful ribbon candy was also a great seasonal find and I decided that it would look great captured under glass and tied with a sweet ribbon.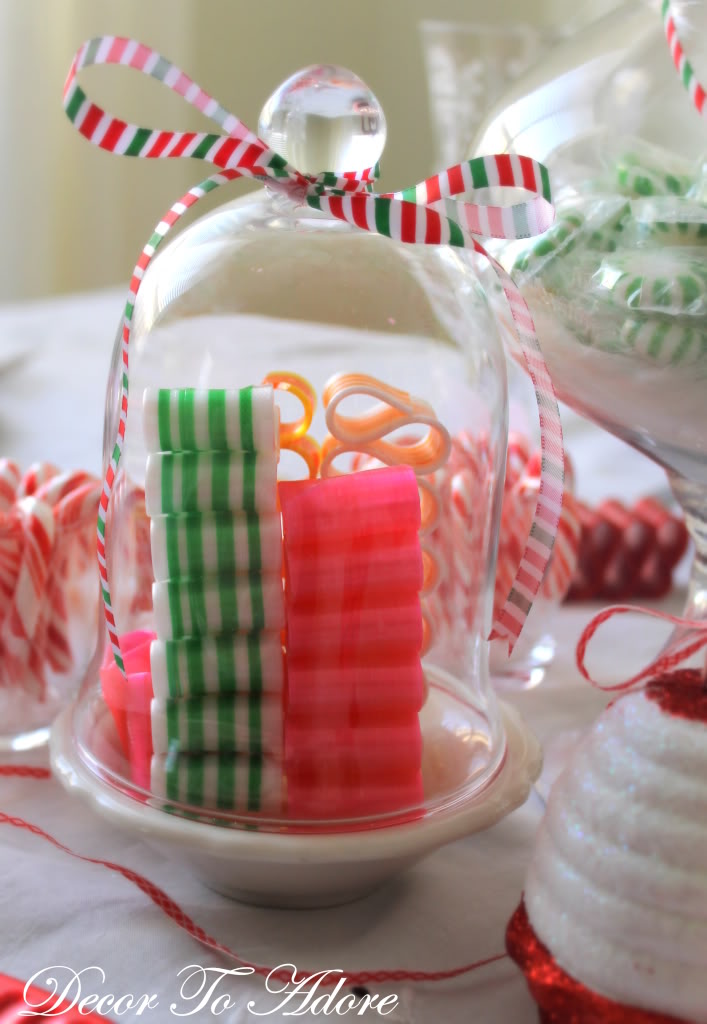 I also used the ribbon candy as place card holders.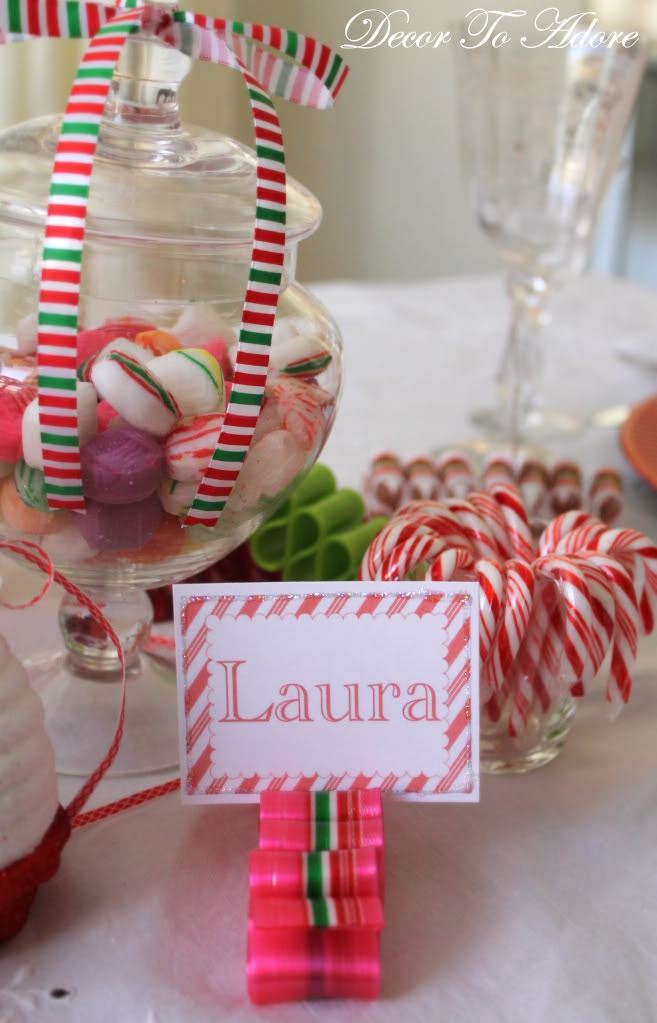 Old fashioned Christmas candy was placed in various glass containers and grouped together for a yummy centerpiece.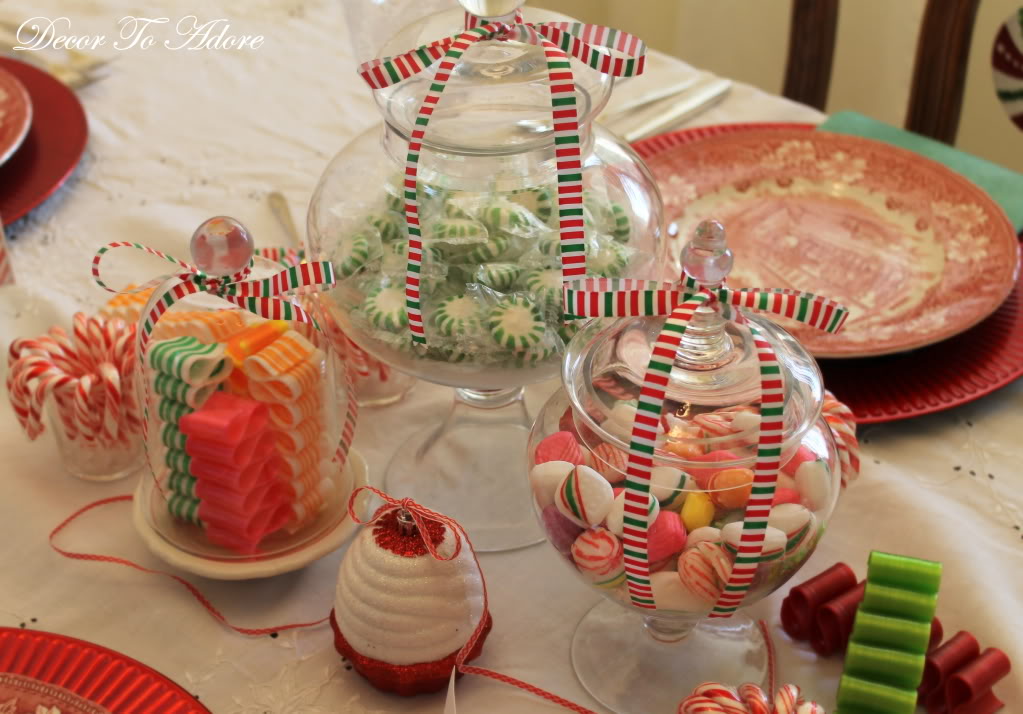 I love all the soft pinks, greens, and yellows!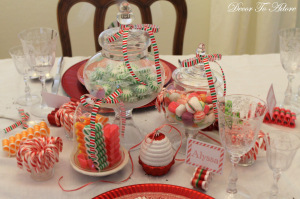 Of course, every dinner party needs a sweet treat for the guests. I found the free peppermint printables on Pinterest from B. Nute Productions.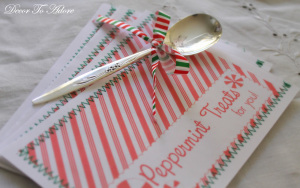 Be merry and bright!
Laura