Back in early December, I shared that I was planning a Parisian tablescape for New Year's Eve. Here are Parisian Party Hats for New Years Eve.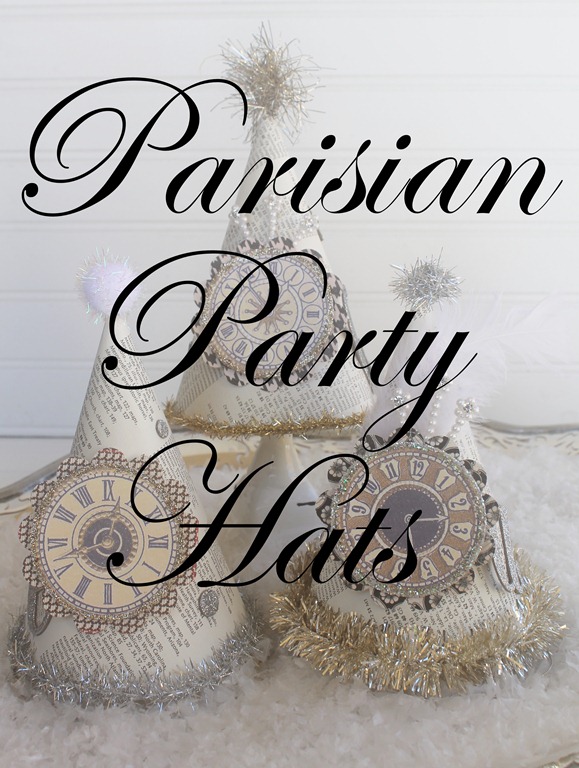 Parisian Party Hats for New Years Eve
I thought it might be fun to give you a sneak peek and provide a tutorial for pretty party hats.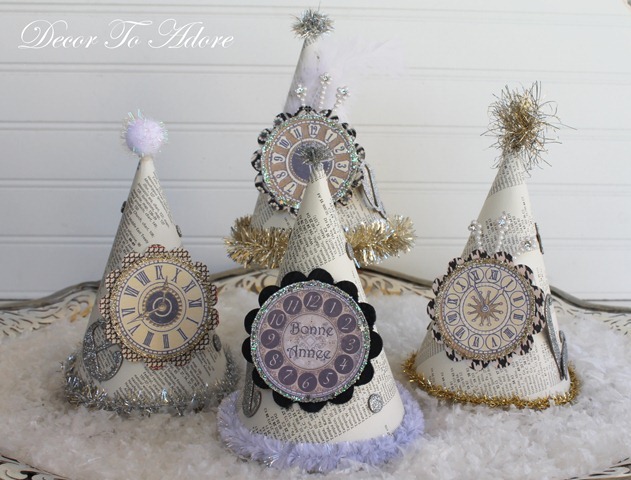 To create the hat base I used a free template found at Jones Design Company. I had some old atlas pages that worked well. 
Time Saving TIP: Print the image directly onto heavy paper versus making a pattern, tracing and then cutting out the template.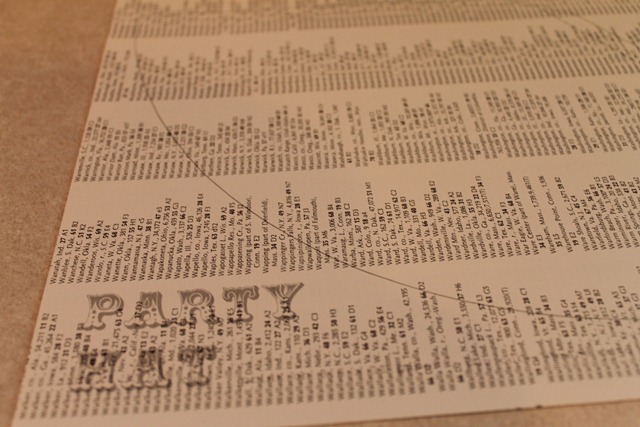 After the hat was cut out various bits of leftover tinsel and trim were hot glued to the bottom. The two edges were then glued together to create a cone shape.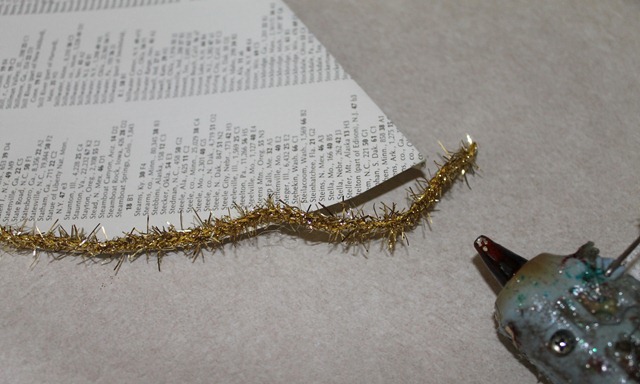 Embellishments
Old clock face images were found on Google and The Graphics Fairy. White craft glue and glitter add a bit of sparkle.
Scrapbooking paper punches in various sizes helped to create a rosette of sorts.
Chipboard letters and feathers also add some fun.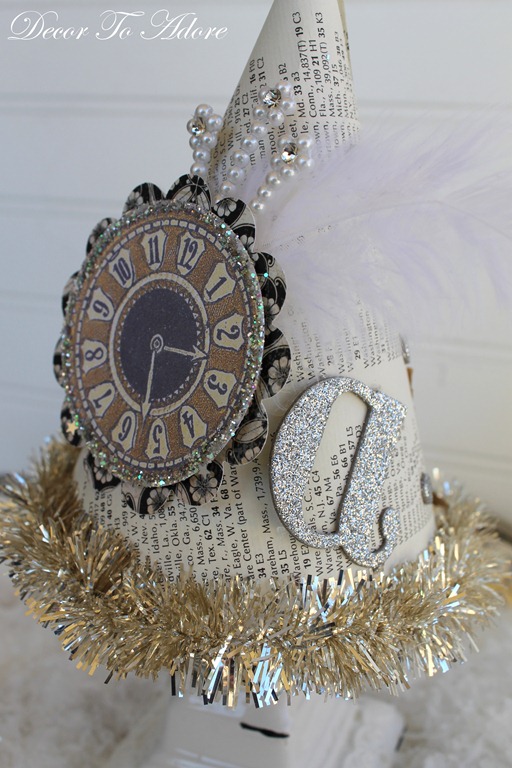 Pearl picks propel the pizazz.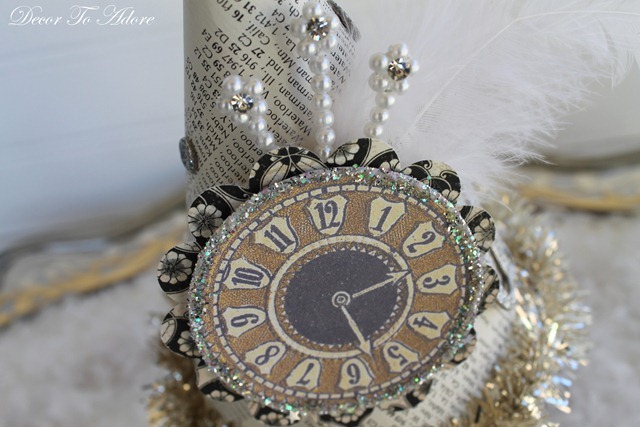 Bits of tinsel or pom poms finish off the top tip.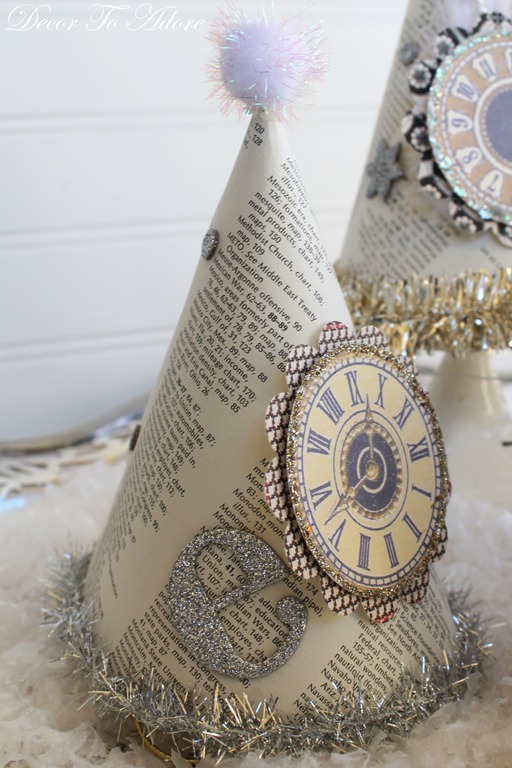 Happy.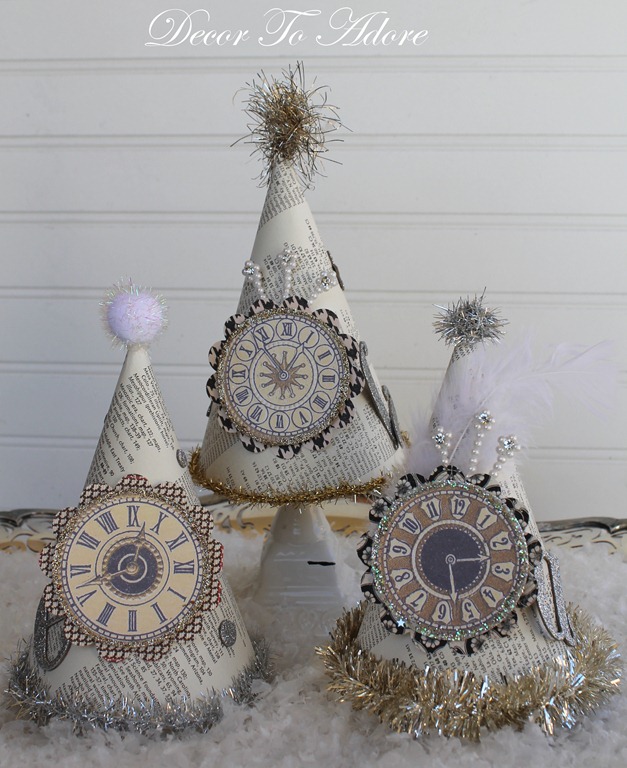 Happier.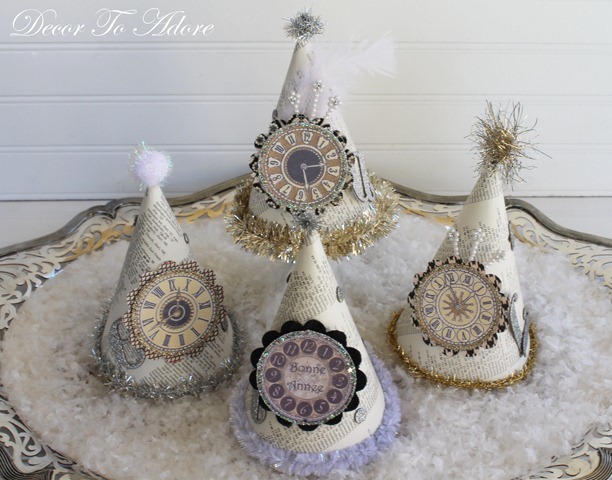 Go HERE to view the Parisian Party.
Laura
See you on Monday for Parisian Party Food!