The dining room has been decked out in Parisian pizazz! Come celebrate a Parisian New Year's Eve Party Bonne Année.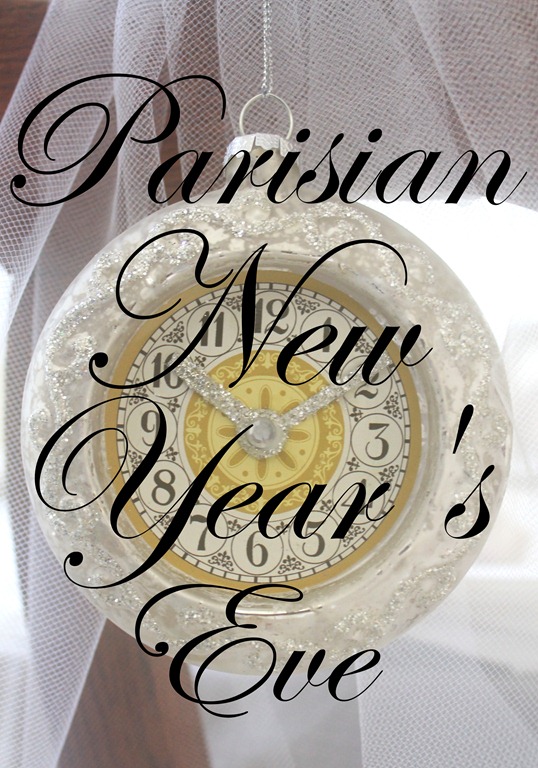 Parisian New Year's Eve Party Bonne Année
Paper clock faces and gold balls adorn one window while another merrily wishes party goers "Bonne Année"!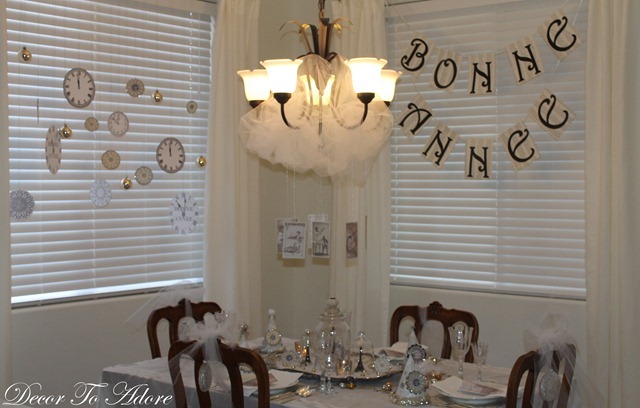 The Decorations
Simple clock faces were found online, printed out on heavy cardstock paper and embellished with glitter.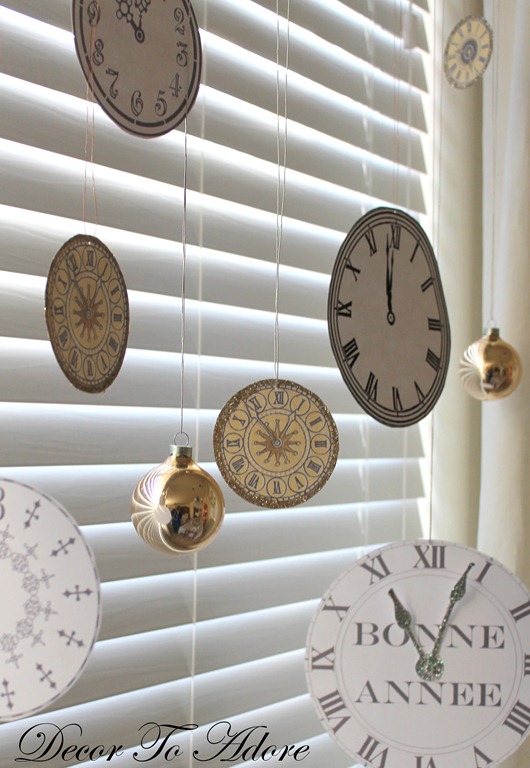 The banner was created with the "Harrington" font, size 600, and printed out on old atlas pages. The edges were then embellished with a scrapbook punch.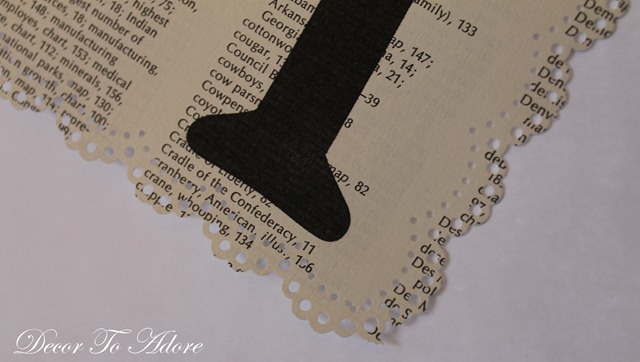 The table is set for an intimate dinner party.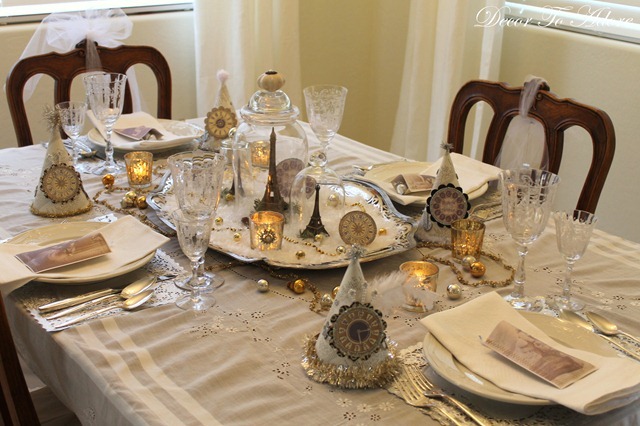 The chandelier got gussied up with vintage French postcard images.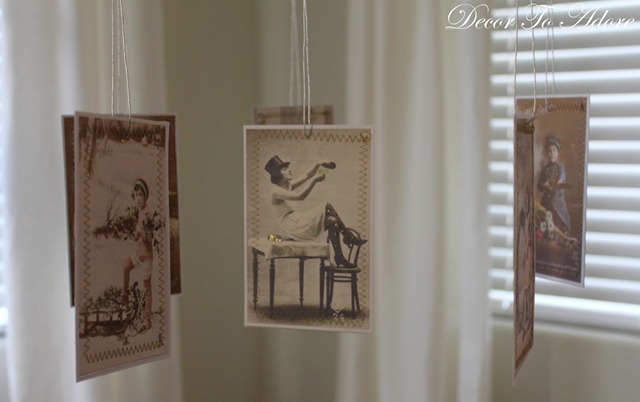 A bird's eye view of the festive centerpiece.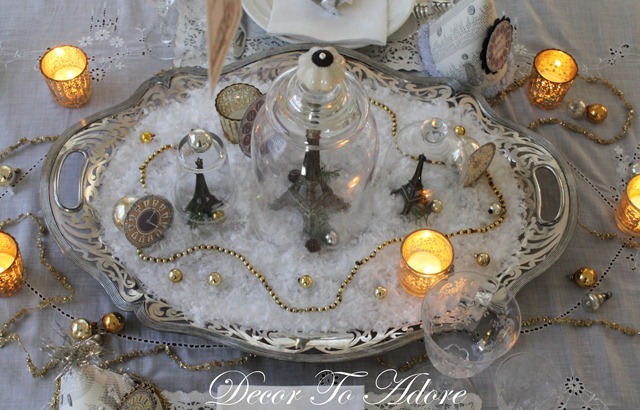 Eiffel towers under glass.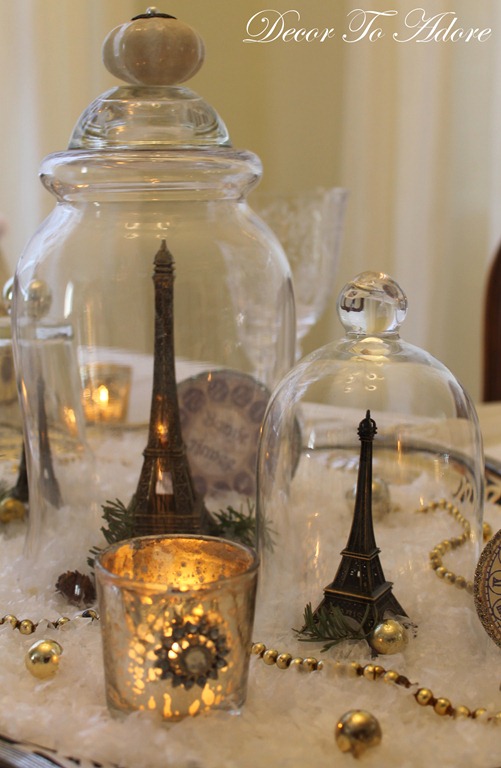 Small bits of greenery, old mercury ornaments, and garland help to create an ethereal effect.
The back of every chair features a large tulle bow and a clock ornament found at Kohls after Christmas clearance sale.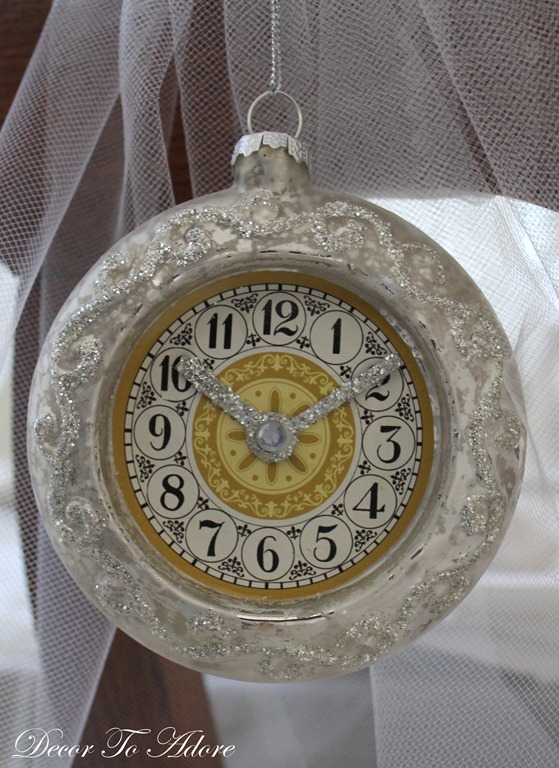 The Place Settings
Each place setting features vintage silver paper placemats, damask napkins, and great grandmother's silver.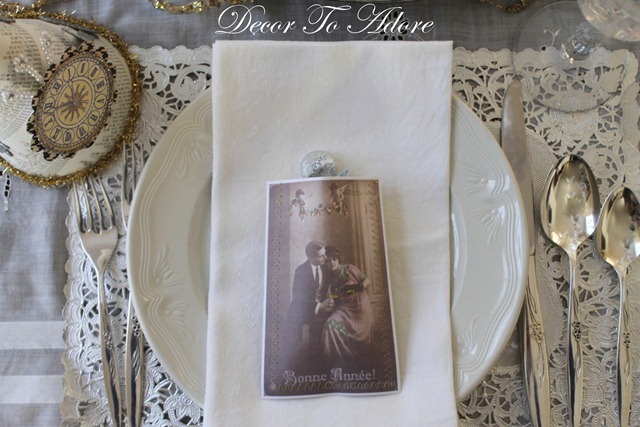 For my beloved: a French postcard favor wishing "Bonne Année" is sewn into a paper pocket that holds kisses of course.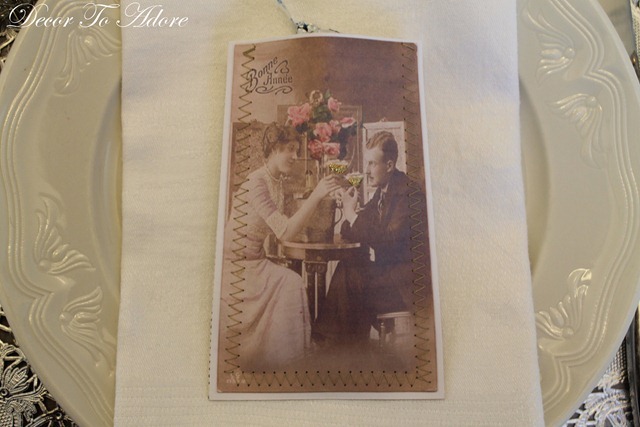 The children receive similar sweets showcasing seasonal siblings.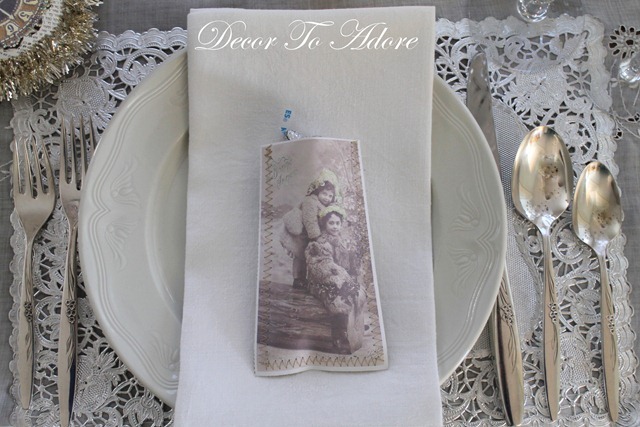 Parisian party hats perk up each place setting.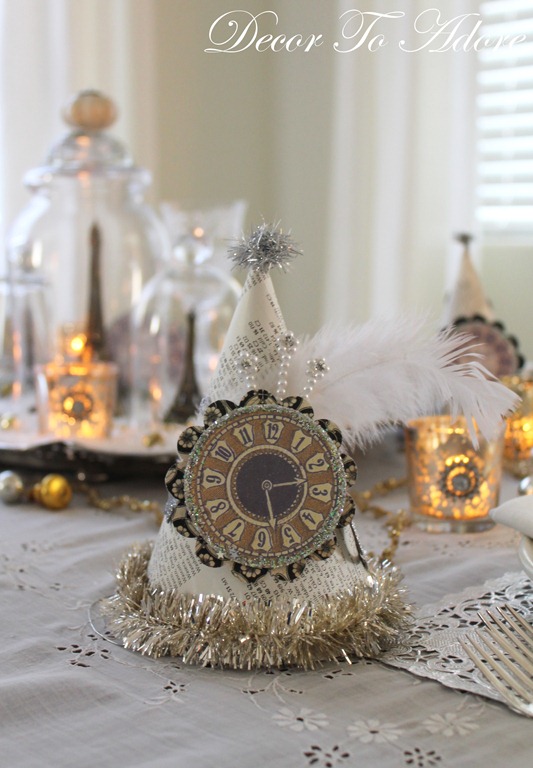 Old silver, a scattering of mercury ornaments and crystal garland grace the table top.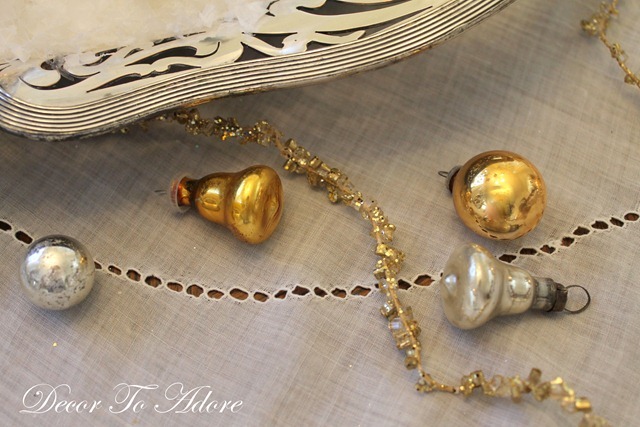 Let the countdown begin!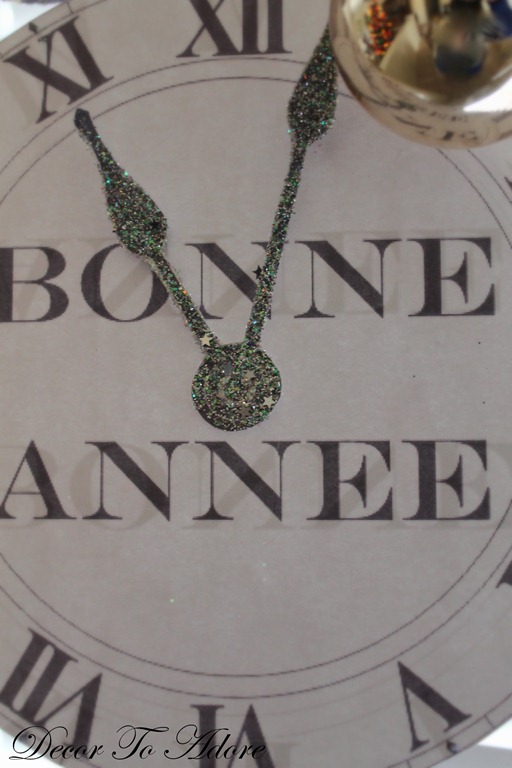 Wishing you and yours a very Bonne Année!
Laura
Here's a sneak peek of Monday's festive Bonne Année feast: