Yesterday my eldest child and only daughter graduated from ASU. We had a Graduation Celebration!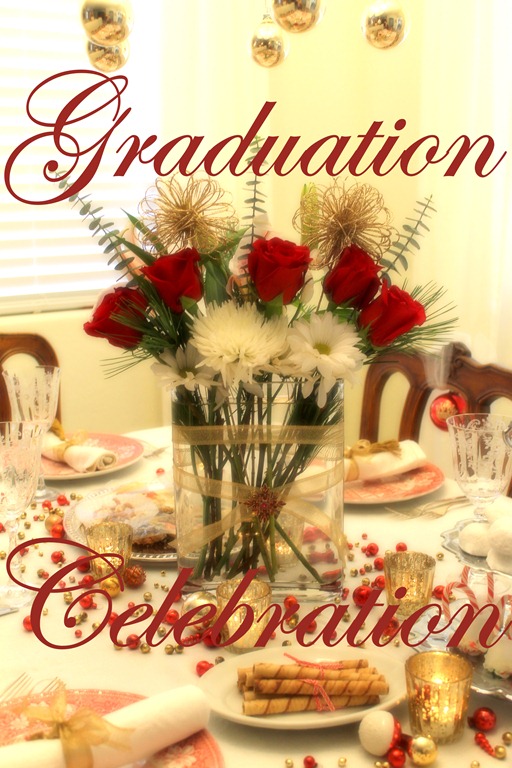 Graduation Celebration
The evening before the ceremony we planned an intimate gathering to kick off the celebration.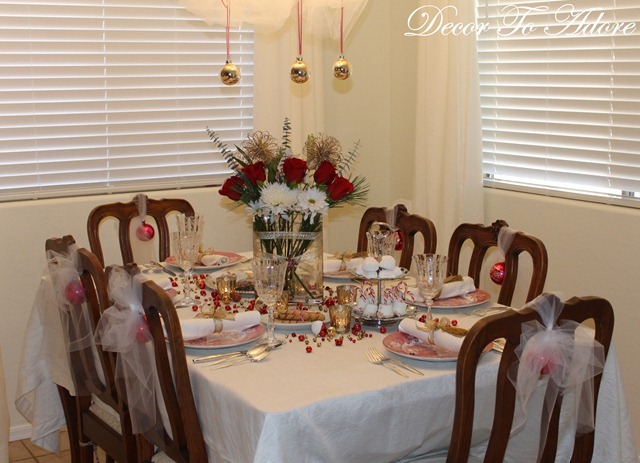 The school colors are deep red and gold. This was a stroke of luck for me since I knew that I probably wouldn't have time to create yet another tablescape before Christmas Eve when we will host yet another (but substantially bigger) gathering.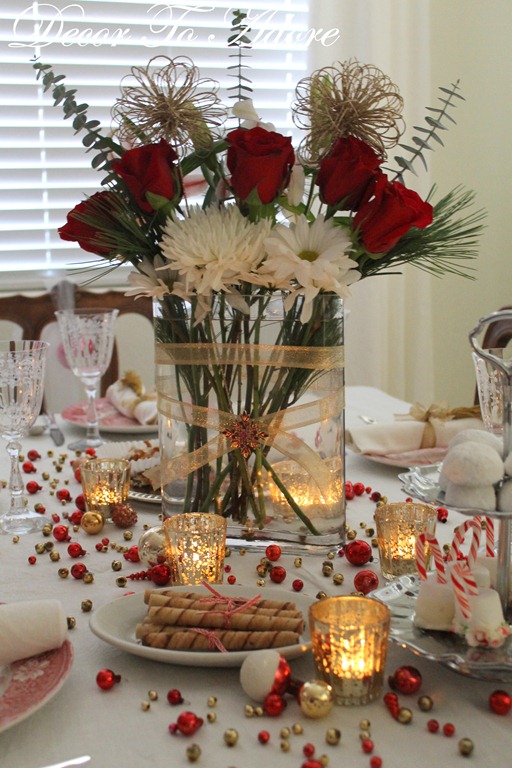 Heavy white damask napkins were rolled up like diplomas. Simple tassels (another graduation nod) were tied on with gold ribbon.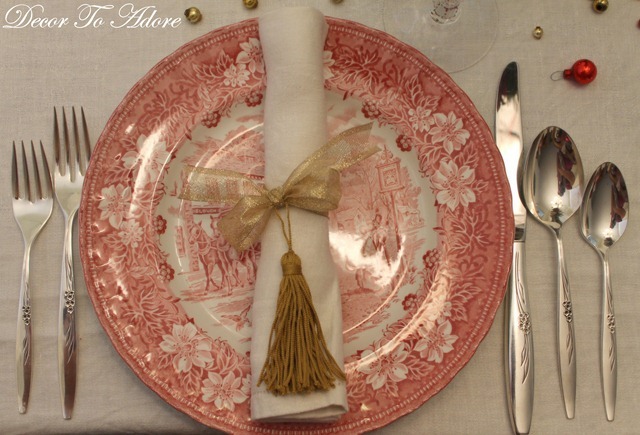 A bird's eye view.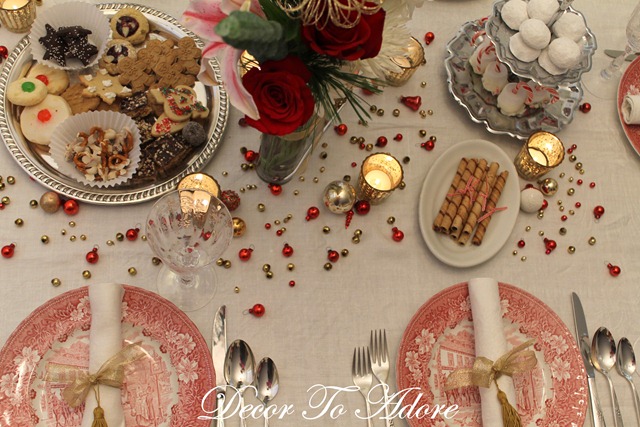 The dessert offerings were incorporated as part of the decoration.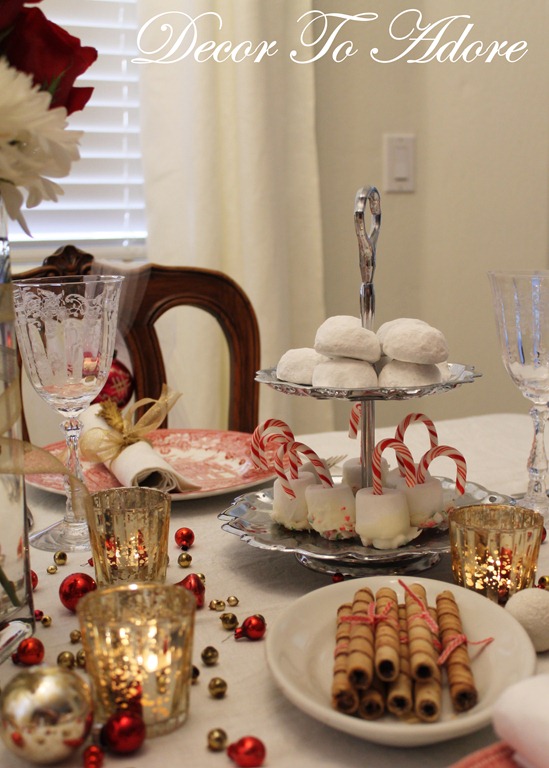 Delicious Recipes
A fashionista favorite~ pfeffernusse cookies and candy cane marshmallows that sweet boy made.
Take one candy cane and put it in a marshmallow, dip in melted chocolate.
Roll in crushed candy cane and lay on waxed paper. Let dry.
Make yourself a lovely cup of cocoa.
Hang the candy cane on the edge of the cup and let the chocolate, marshmallow, mint goodness melt into your drink.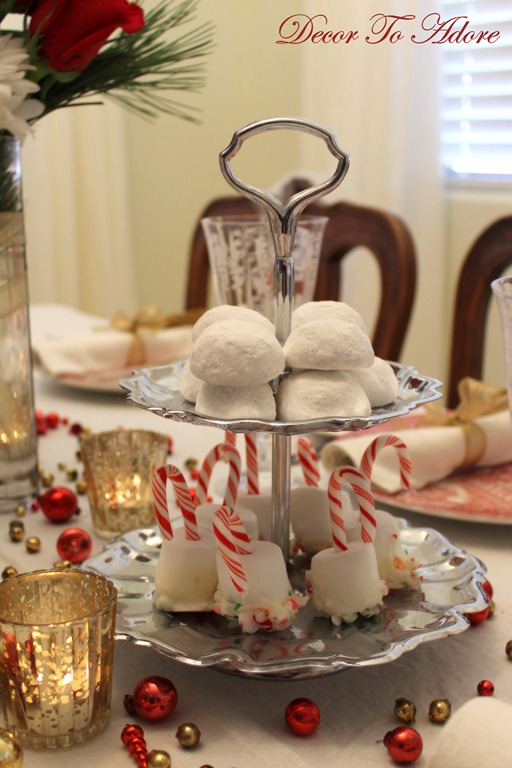 Do you see the piroulines (rolled wafer cookies)? They were purchased at the dollar store and tied with a strand of thin ribbon to mimic delicious diplomas.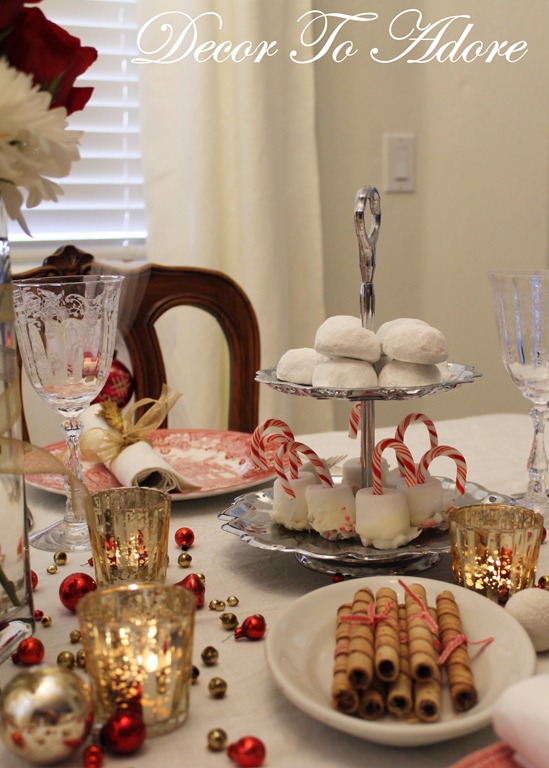 Here's another view.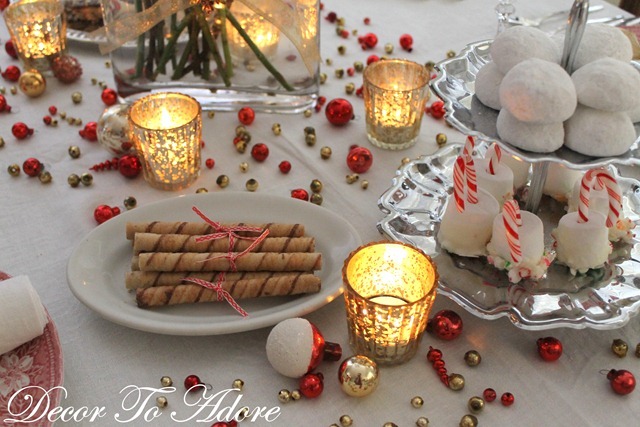 This stargazer lily is so wonderfully fragrant.
TIP: I always cut out the interior stamens so that the yellow pollen won't fall onto the white cloth.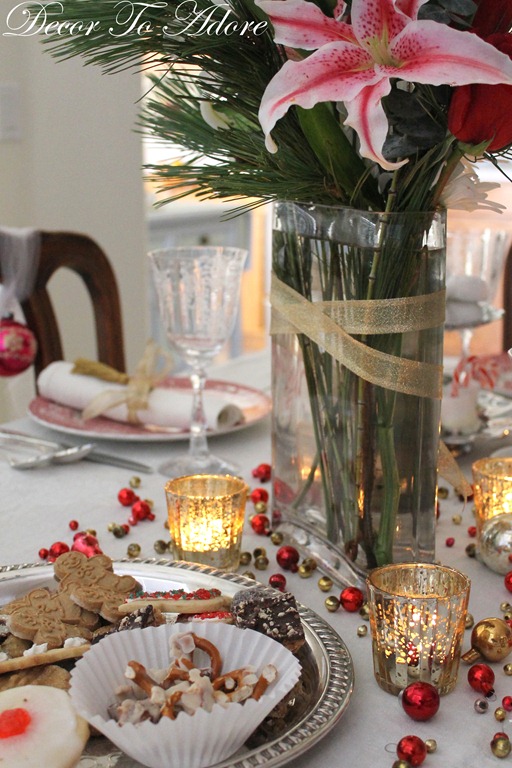 More treats! A silver tray is filled with delicious homemade creations such as banana bread, moose munch, jam thumbprints, toffee bars, peanut butter and sugar cookies. But there are also yummy gingerbread men and chocolate stars purchased from Trader Joe's.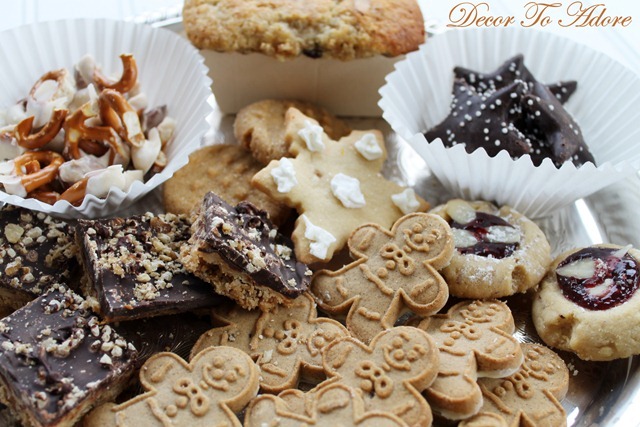 The Fashionista Graduates
Early the next morning we headed to ASU.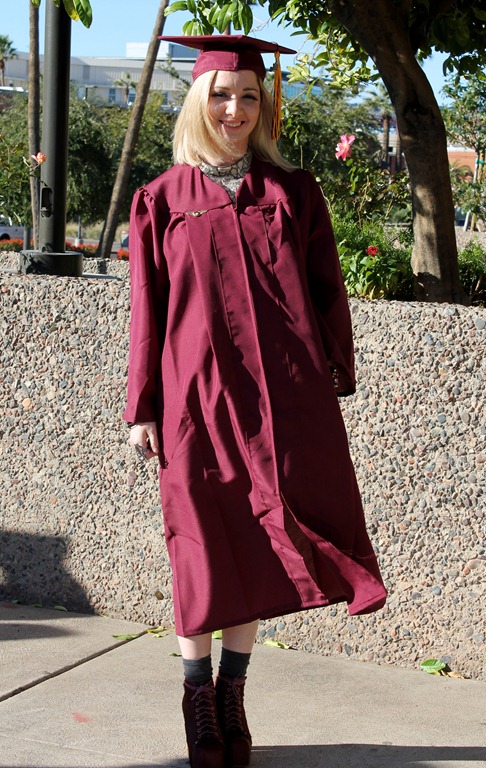 From the top of her head…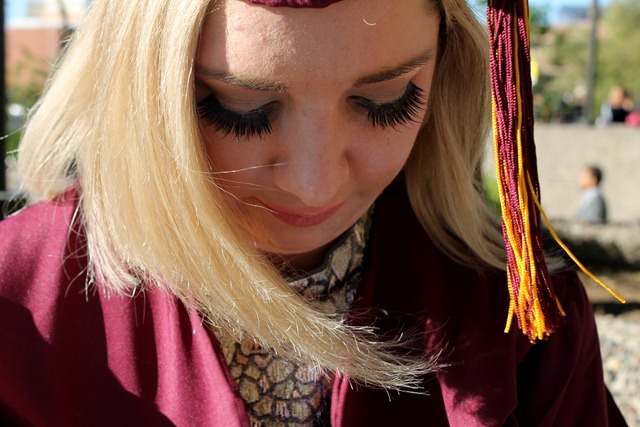 …to the tips of her toes…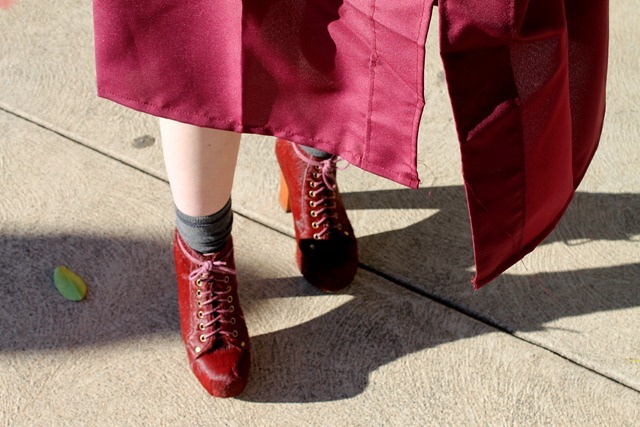 …she was my Fashionista.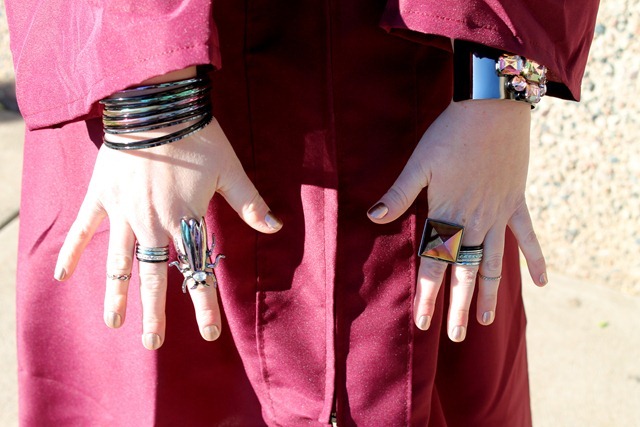 She majored in history and minored in music history so it was appropriate she wore her Paul McCartney "wings" pin on her gown.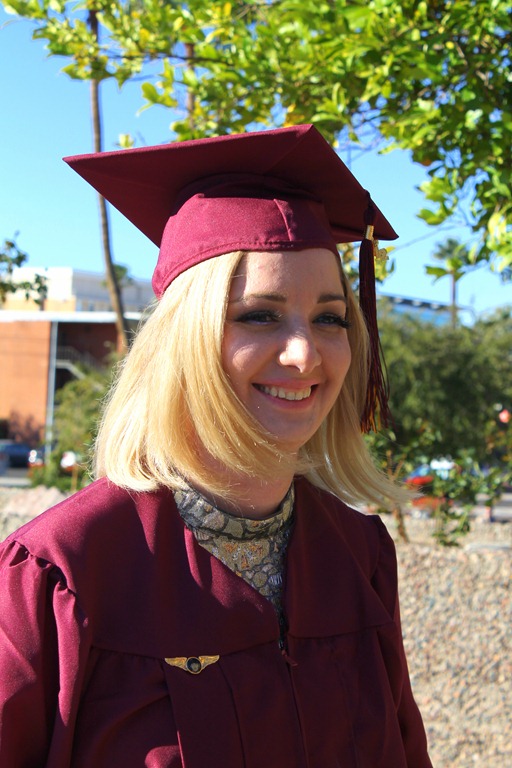 As predicted, I cried my eyes out at the ceremony.  At the after party, I gave her the gift I made and she started crying which started me up again. (Don't worry I'll share her present in the new year.)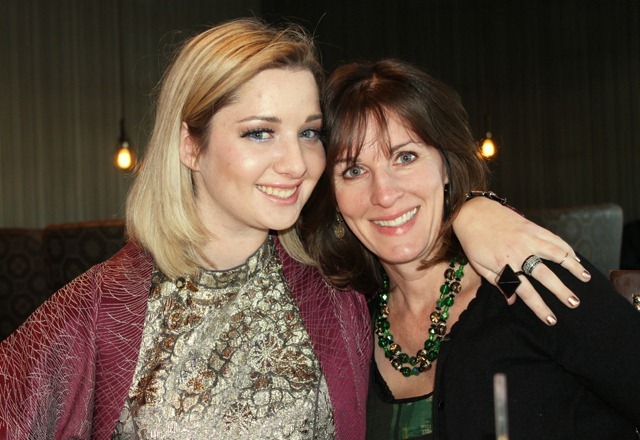 Later in the evening when I uploaded this photo I began to cry all over again. This has truly been one of the most heartbreaking, stressful, agonizing (and 1000 more words) years that we as a family have ever experienced. I would not wish what we have endured on anyone.
But we're still standing.
Stronger than ever.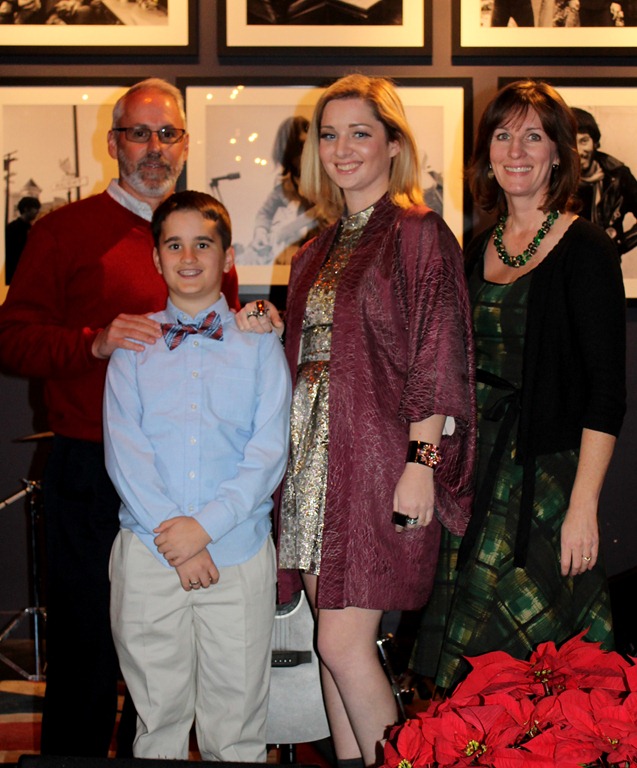 We as a family want to say two things:
"Praise Jesus!"
and…
"Thank you to our dear blogging friends who have helped carry us through this journey. Your support meant the world to us. May the joy, love, and peace of the season be yours."
The Gunn's
The outtakes:
Mama told them to pose proudly.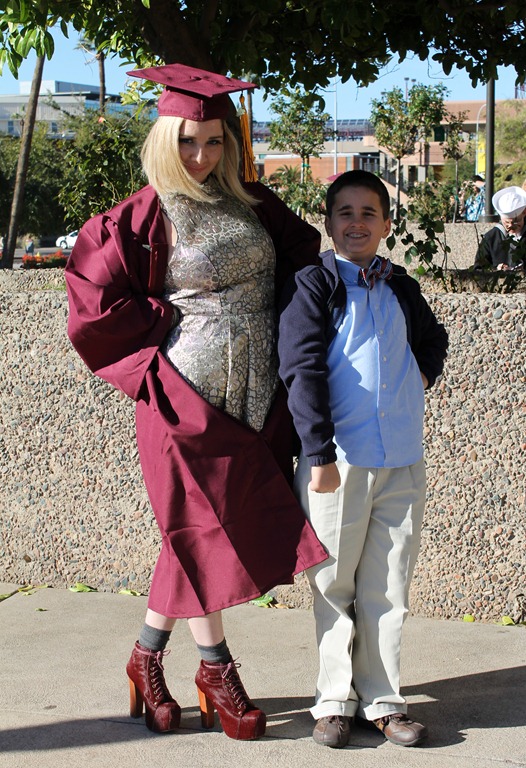 "Are you ready to start your Masters?"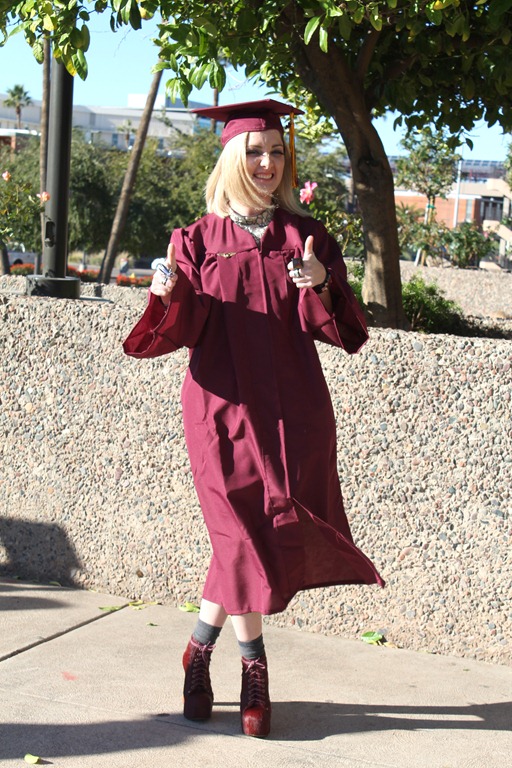 "Jam session?"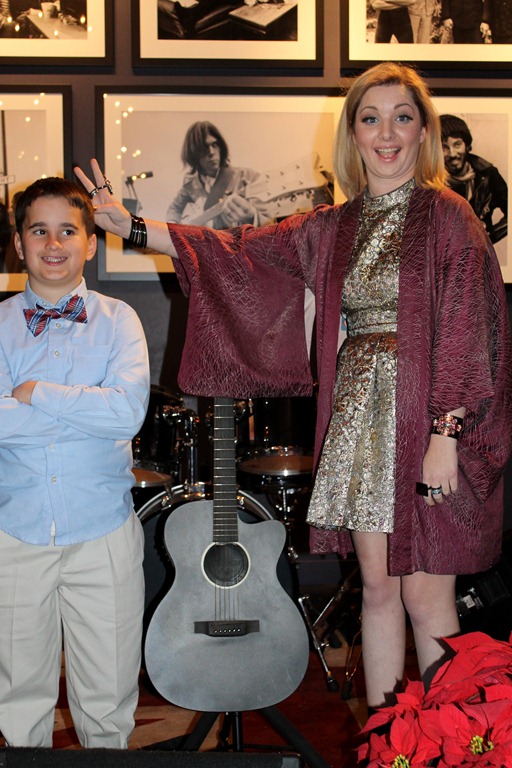 "Sweet boy on drums."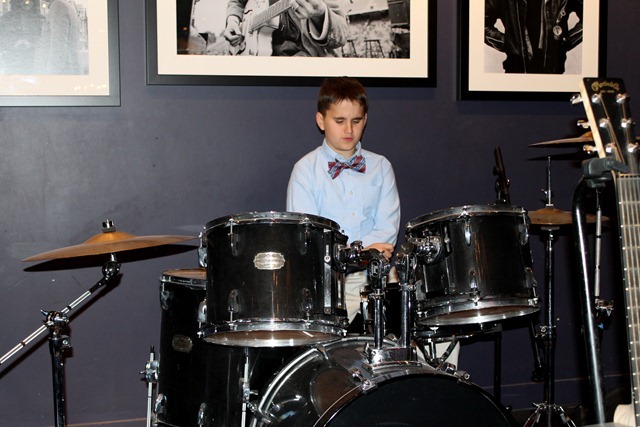 Congratulations Alyssabeth. We are SO proud of you!!!