Over the weekend I worked on several Christmas themed projects. My favorite was our front entry. I bring you Glimmers of White and Gold.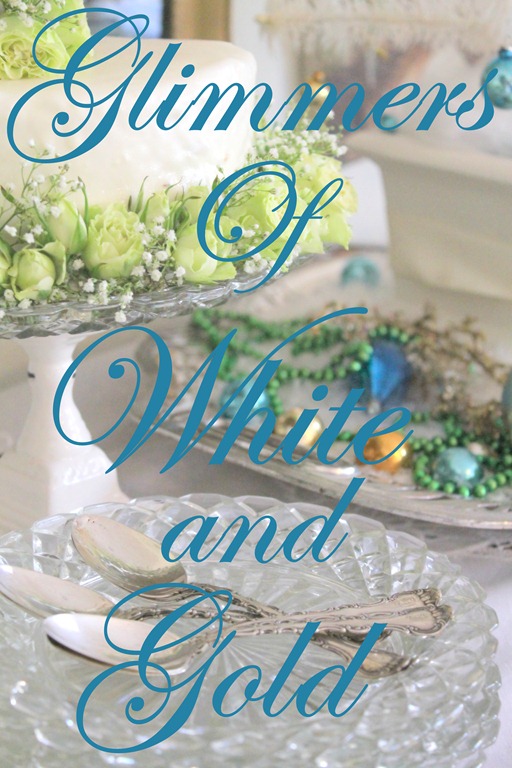 Glimmers of White and Gold
While most of our home is currently decorated with a brightly colored vintage Christmas style I wanted the front entry to be calming…soothing.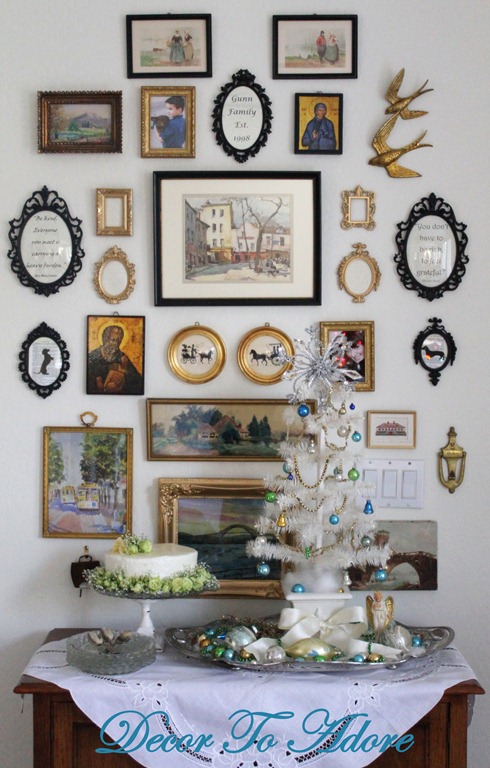 I have loved this image from Country Living since I found it a few years ago.
Although the feather tree in the image above is much larger I thought that this smaller tree would work well. However, it was a leaning tower of treesa. Mr. Décor to a hammer to the rock-solid base to free the tree. 🙂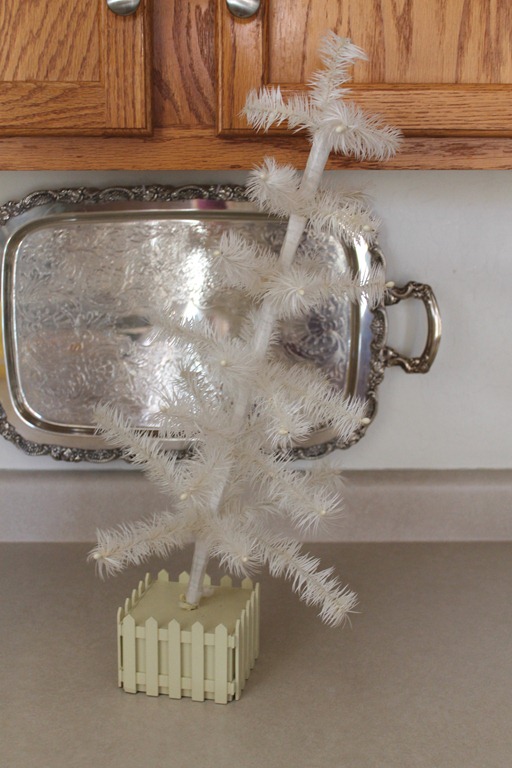 A Pot To Fit
I searched for a small urn for several months to no avail. I finally settled for this terra cotta container. After a good scrubbing and a coating of spray paint, it wasn't too bad for a $1.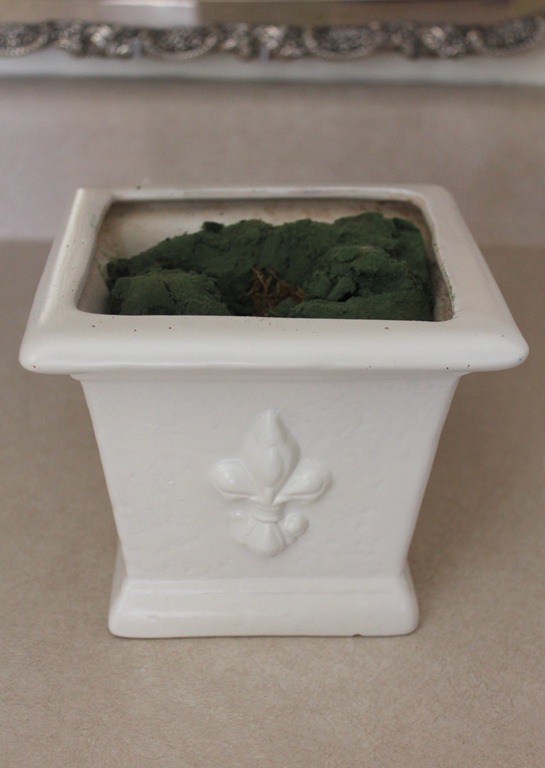 My version featured shades of gold, blue and green which are all prominent in the artwork found on the wall.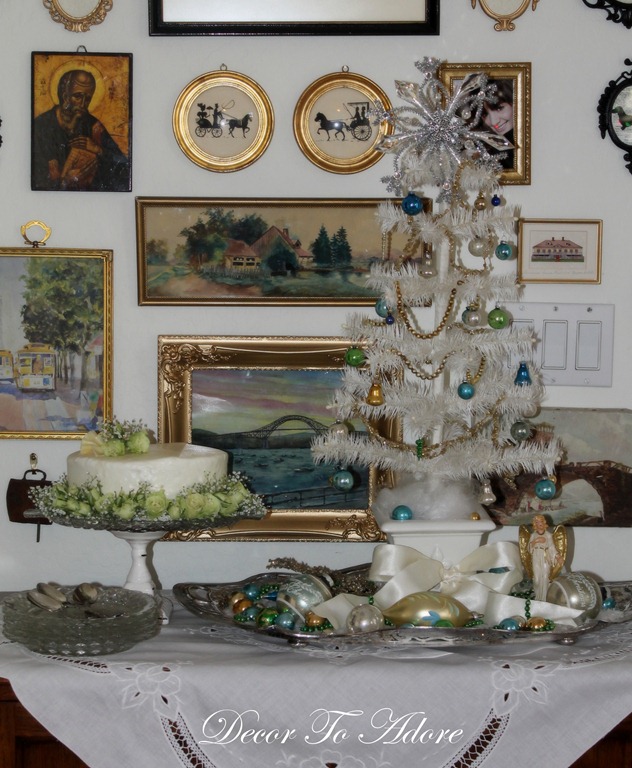 Have Your Cake
My grandmother Mary's pressed glass plates and my great great grandfather's silver made for a pretty vignette.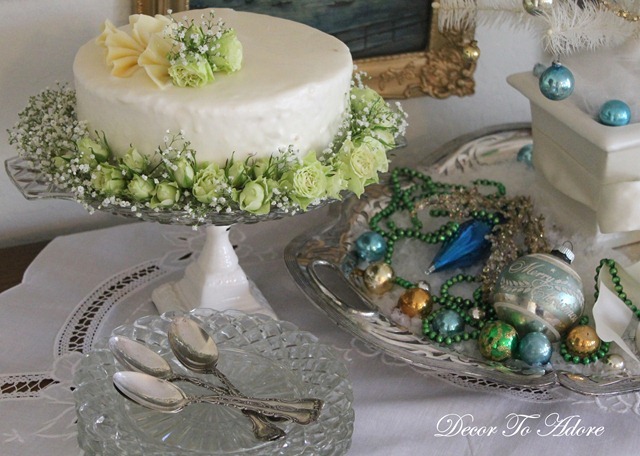 The white chocolate ganache cake with strawberry filling was enjoyed by Mr. Décor on his birthday. Pale green tea roses and baby's breath were tucked under the cake plate.
White pfeffernüsse cookies now fill the plate, as the cake is deliciously gone.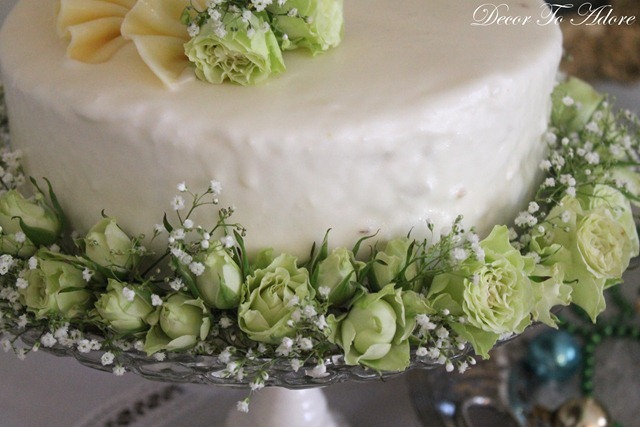 I love that a once vibrant green has faded to a glorious aqua on this vintage "Merry Christmas" ornament. The antique green garland is made of colored glass beads. It is too delicate to hang on a tree.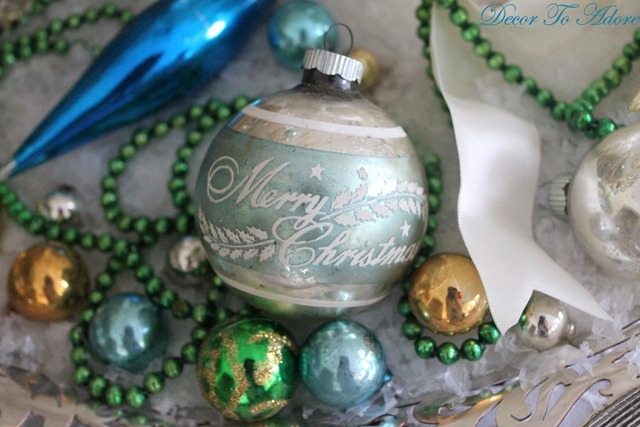 This hand-painted teardrop ornament belonged to my Grandma Mary. She is the source of many of my vintage and antique Christmas treasures.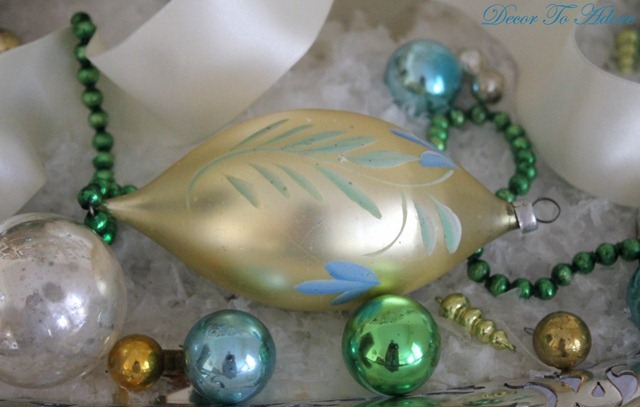 The tree itself is made of white goose feathers.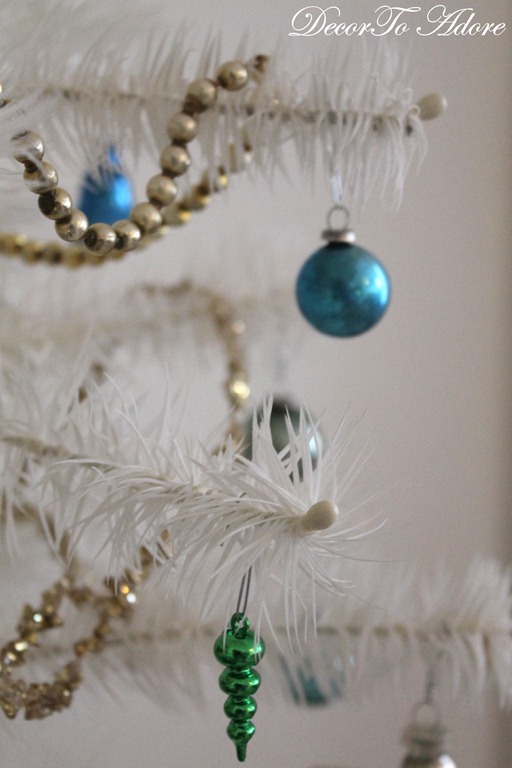 Vintage Christmas Decor
I love this wee angel tucked in under the branches.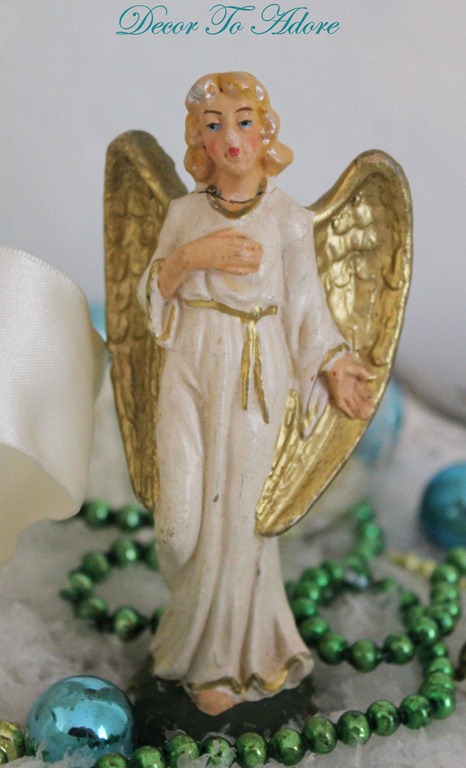 She is a paper-mâché jewel I found in two pieces in a $1 bin. My repair job is clearly evident, but I still adore her and her crazing.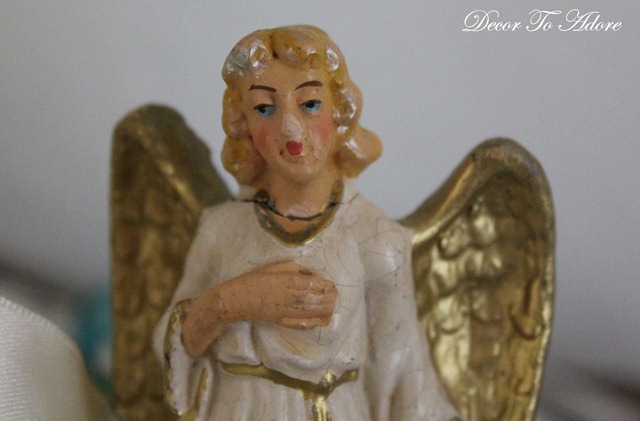 While Mr. Décor and the children love the vibrant colors of Christmas I remain devoted to a light and white palette.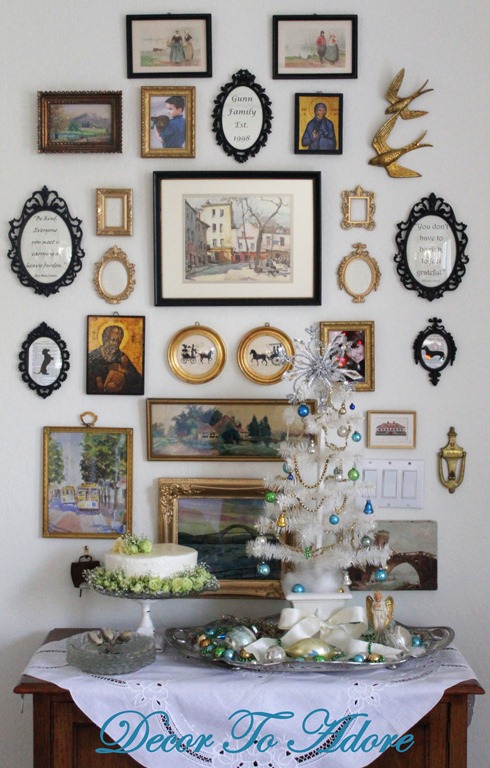 Be merry and bright,
Laura