I can't wait to hang up my new calendar.
The old calendar hangs on the side of the refrigerator almost literally by a thread. Its worn pages were reinforced by staples and duct tape probably mid way thru the past year.
It is an eyesore. I shall be glad to be rid of it.
Reality tells me that it is actually the year I cannot wait to put behind me.
Truthfully, I feel like that old calendar.
I know deep down that turning a page will not erase the life that was lived this past year.
I think about lessons learned. Painful. Hard.
But I also think about wisdom gained. Joy. Love. 
It's my choice what I carry into this new year.
Heartache or Happiness.
I visualize in my mind a well worn plastic platter that is lopsided, stained and has a hole smack dab in the center where heat has melted it clean through.
It is piled high with all the garbage that I have encountered, collected or had dumped on me this past year.
I present this ugly platter to Him.
In return He offers me a priceless and
beautiful silver tray on which I can carry only
truly lovely things.
It's my choice.
I know what I am choosing to carry into the New Year, what about you?
"Even to your old age and gray hairs I am He, I am He who will sustain you. I have made you and I will carry you; I will sustain you and I will rescue you." ~ Isaiah 46:4
UPDATE
So many of you sent emails/left FB comments on last week's "Faith and Christmas Miracles" post.
Sweet Boy proclaimed that it was the BEST Christmas ever!
I have to agree.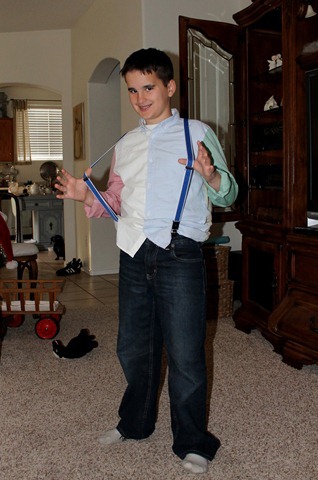 Comments are turned off in observance of the Sabbath.