It doesn't happen very often, but sometimes reality exceeds expectation. It can Such was the case when Creating a Vintage Inspired Tree Topper.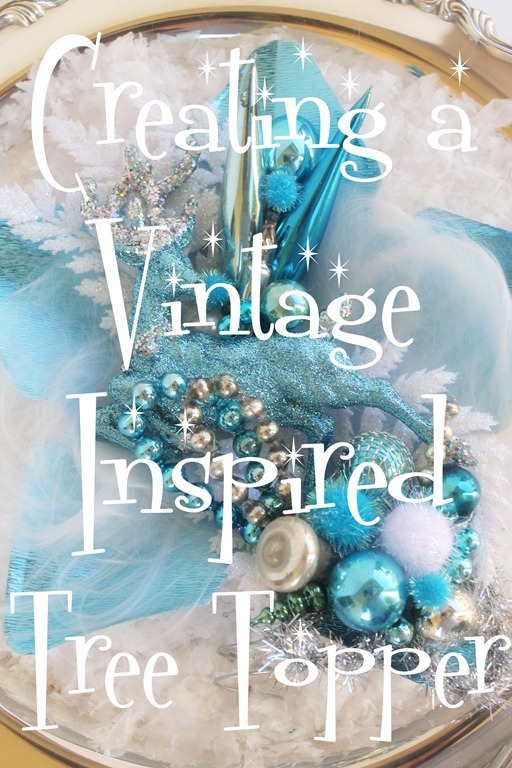 In creating a tree for my husband, inspired by his childhood, there was just one thing I was missing: a tree topper.
I had something like this in mind.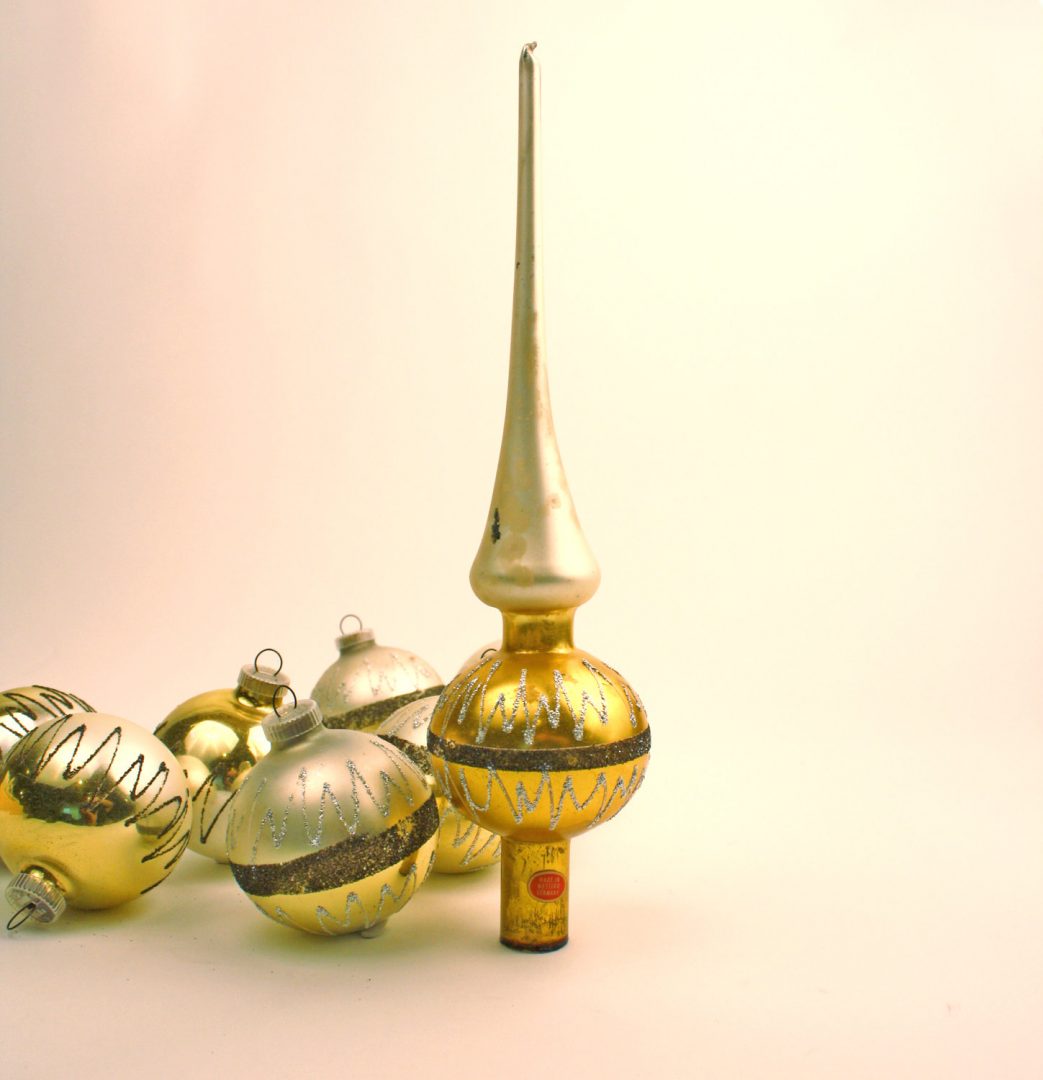 But after 5 thrift stores, I had given up hope. At the last thrift store, I spied this disaster.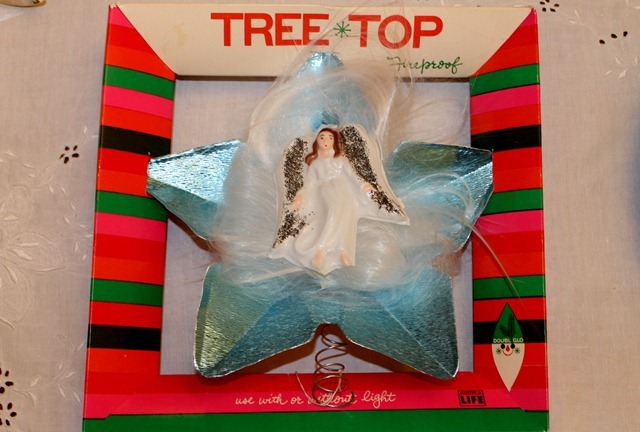 The aluminum star reminded me of the vintage-inspired corsages I had made in years past.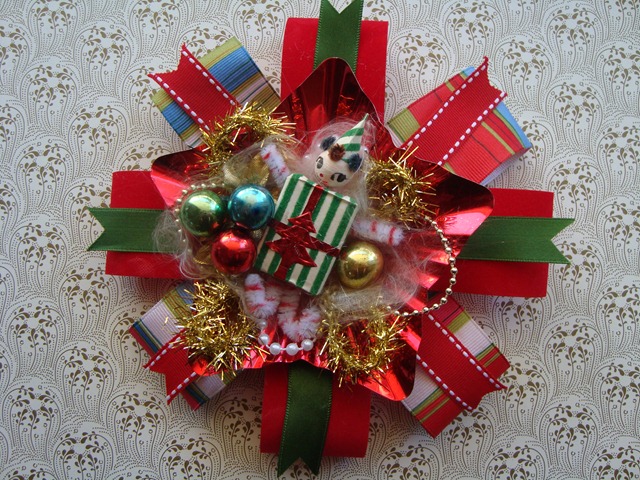 So I paid the $3.50 and promptly removed the scary plastic angel.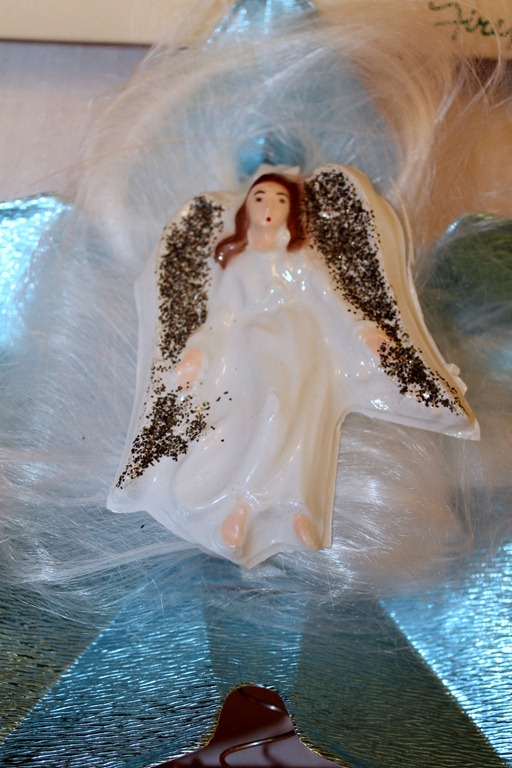 Then I rummaged around my craft bins and pulled out what I thought might look good.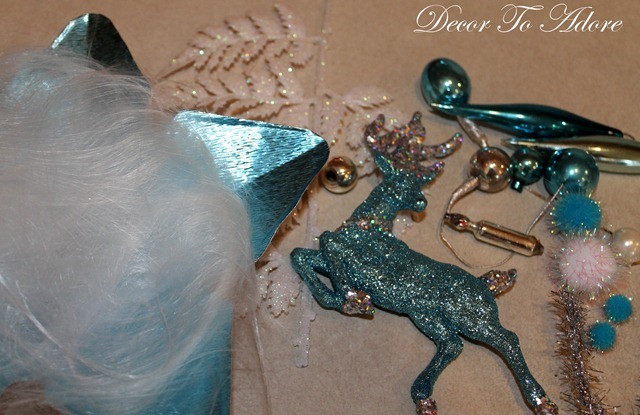 Hmmm, it wasn't quite right.
So I scrambled around again and pulled out some vintage tinsel pipe cleaners and old mercury beads that were from a long ago broken garland.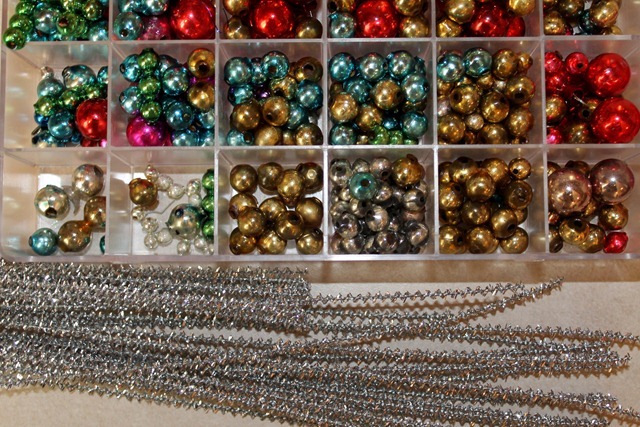 I strung and twisted the beads into a long oval shape.
Once the beaded stems were hot glued on to the topper it felt finished. I would love to do an entire tree in various shades of silver and aqua.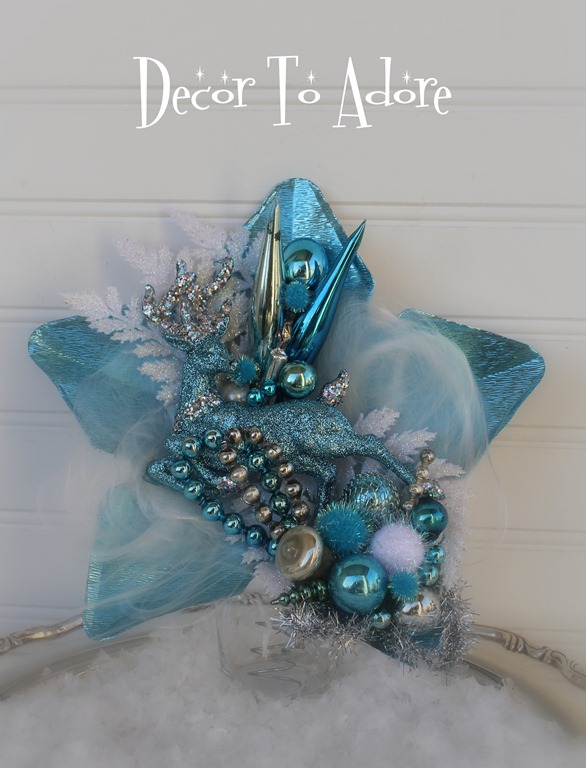 All of my favorite elements: net covered bulbs, tinsel, glitter…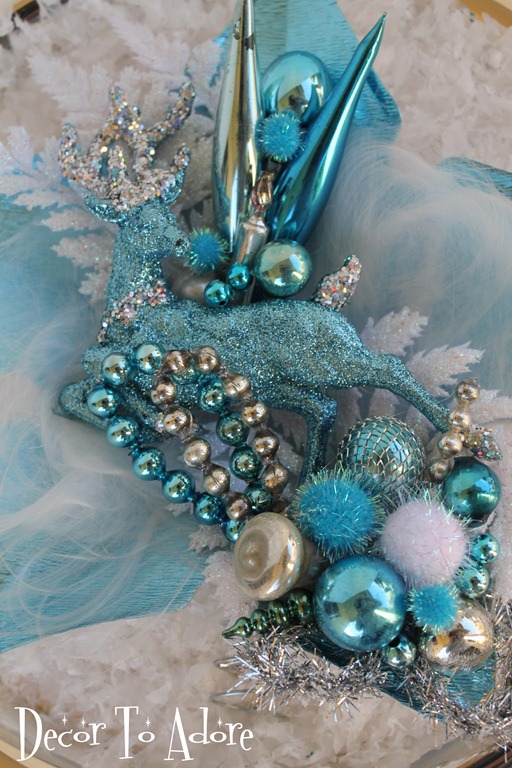 But the big question was how would it look on the tree?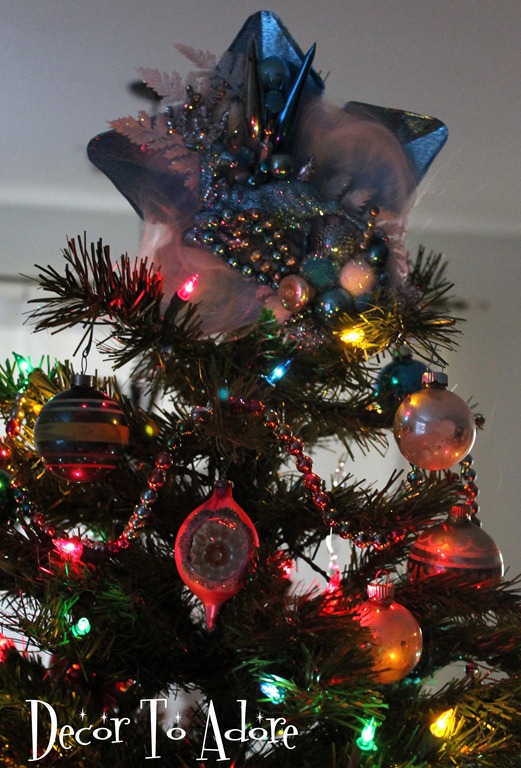 I find it a bit of a challenge to take lovely images of a darkly colored sparkly tree.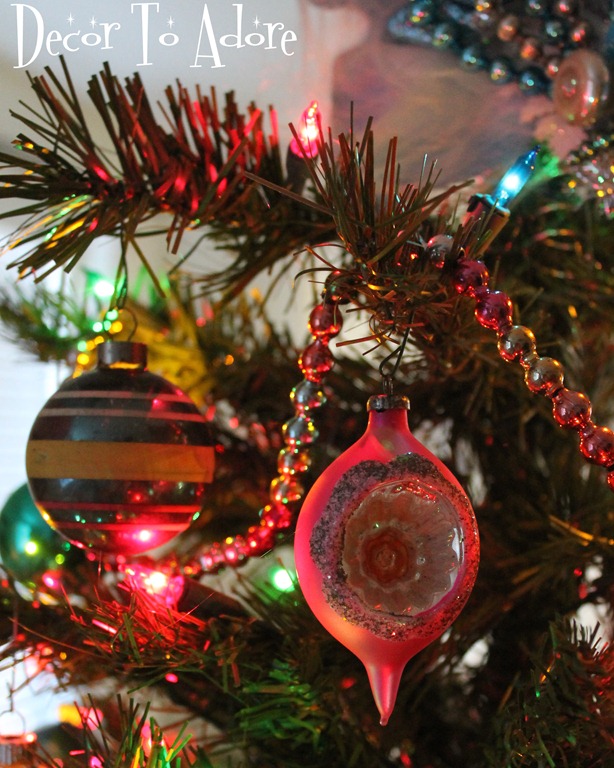 I can never quite capture the true shimmer and sparkle.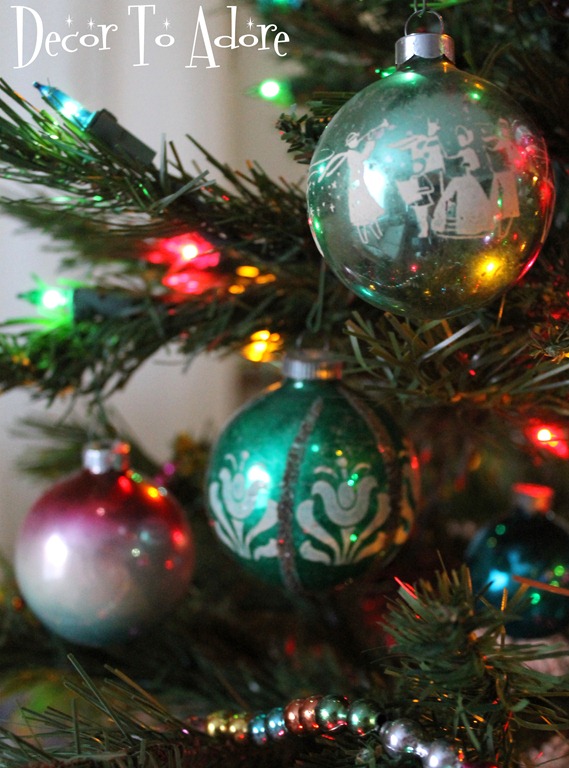 The velvet and pearls on this 60's swinger makes me swoon.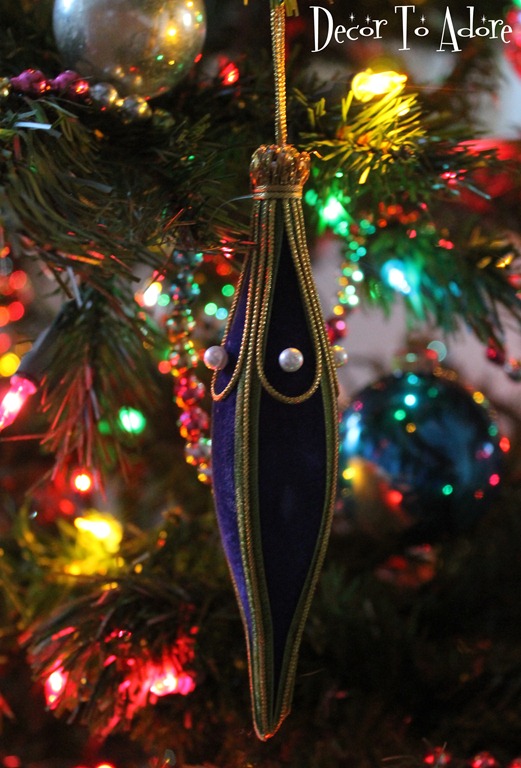 And the shape of this snow-covered teardrop.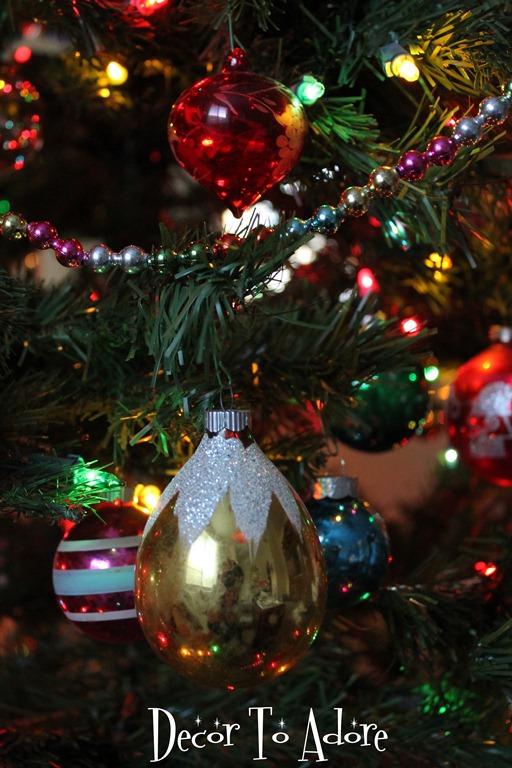 The glass beaded garlands are a favorite of mine this year.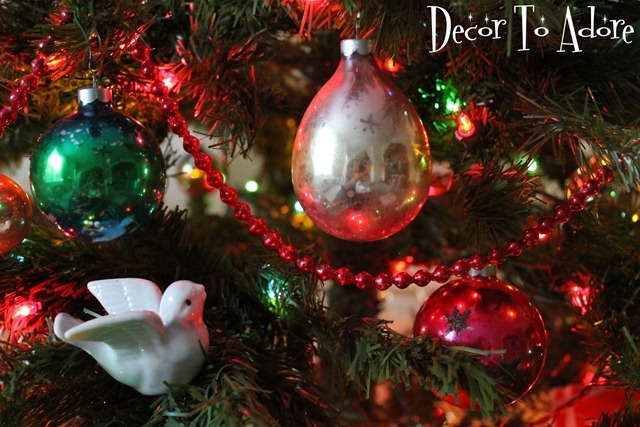 The tarnished glitter on this bulb reminds me that "The King is coming!"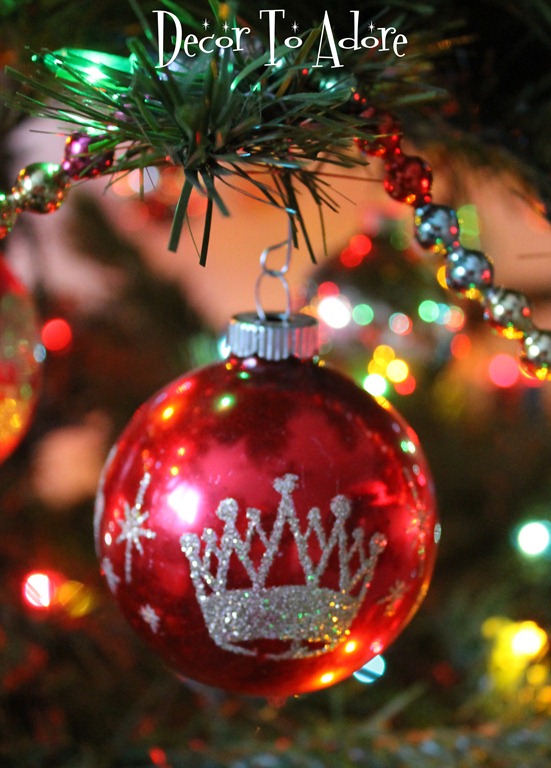 This year the cloth gift bags have been replaced by vintage-inspired wrapping found at Target.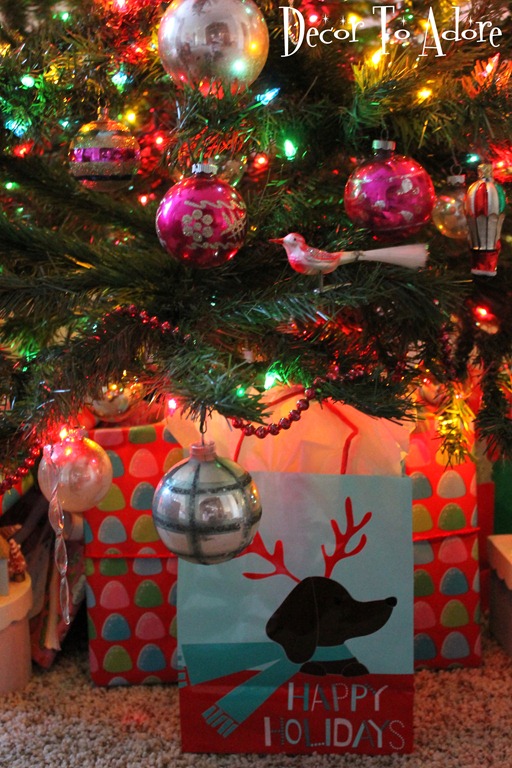 But who needs a paper dachshund when you can have the real thing?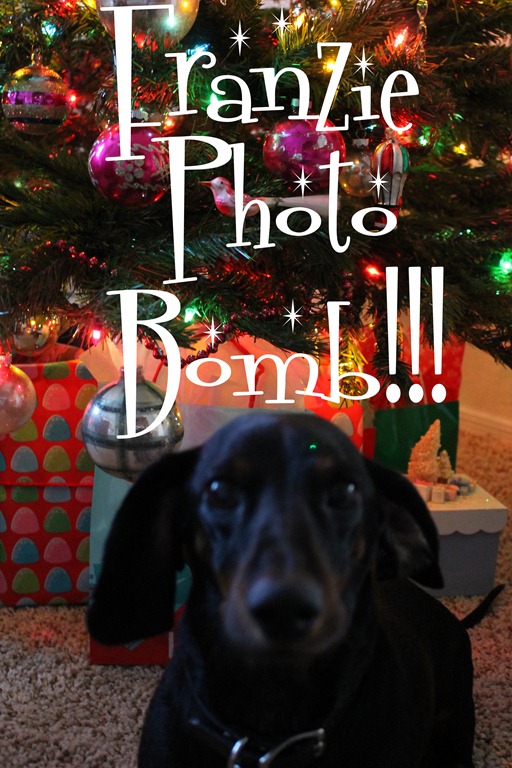 Happy.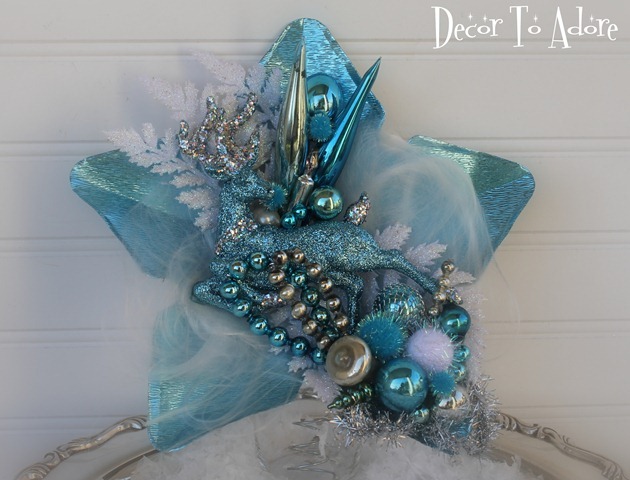 What type of tree topper do you have?
Laura