The kitchen floor (and most of me 🙂  is currently covered in glitter. It's all because of these Christmas Treasure Boxes.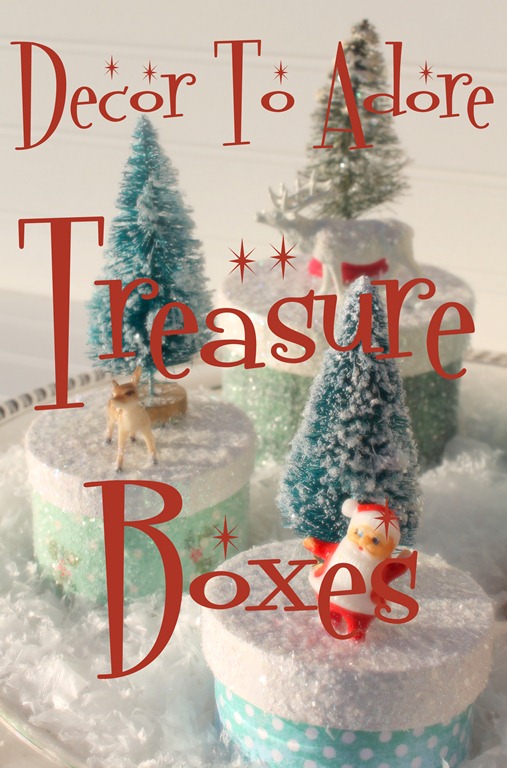 Christmas Treasure Boxes
This year I had several small gifts (jewelry, soap, candy…) to give and I wanted to present them in a special way.
Make Your Own
The small paper-mâché boxes were found for 99 cents each at the craft store.
I tried two methods of paint and I actually preferred using acrylic craft paint over spray paint.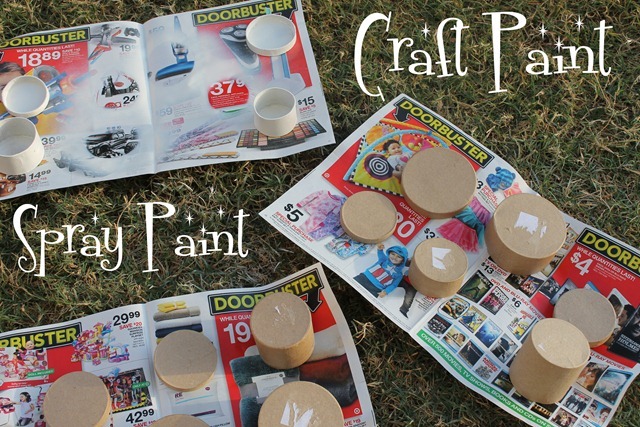 Using scrapbook paper I punched three circles out ~ one for the inside lid, one for the inside bottom and one for the outside bottom. I then cut a long strip to go around the outside of the box.
TIP: You could also use craft paint to create an original design on the boxes ~ a great project for kids!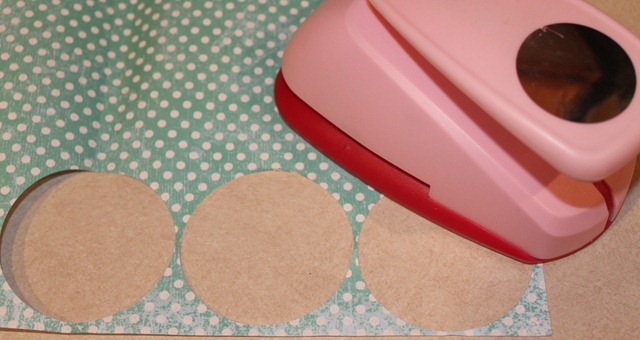 All of the paper was then glued with mod podge onto the box.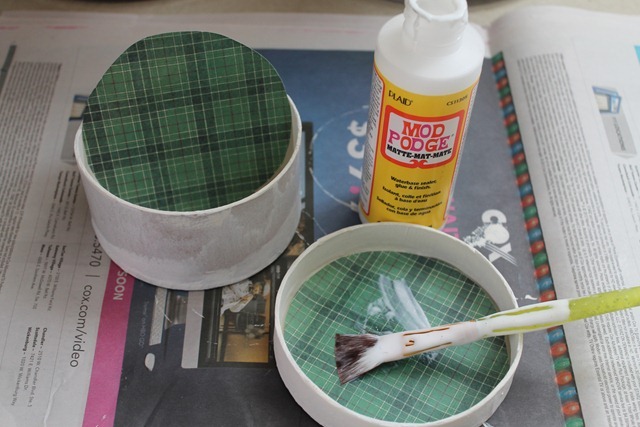 Vintage elements were hot glued onto the tops of the boxes. All of the tops were then covered in craft glue and a layer of glitter.
TIP: Check the miniature section for small trinkets to adorn your creation.
Some of the boxes glittered on the bottom too.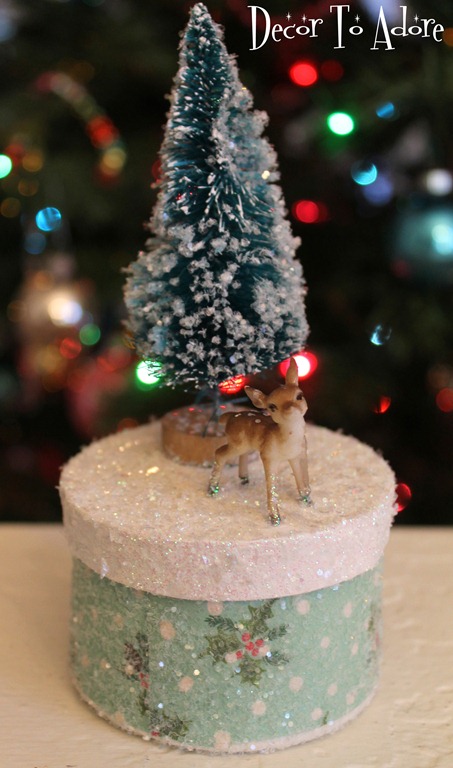 True fact:
I once lived in North Pole, Alaska.
On Christmas Eve in 1994, the Fashionista and I returned home from a candlelight service and found a moose in our front yard.
(Yes, I know this is a deer/elk. 🙂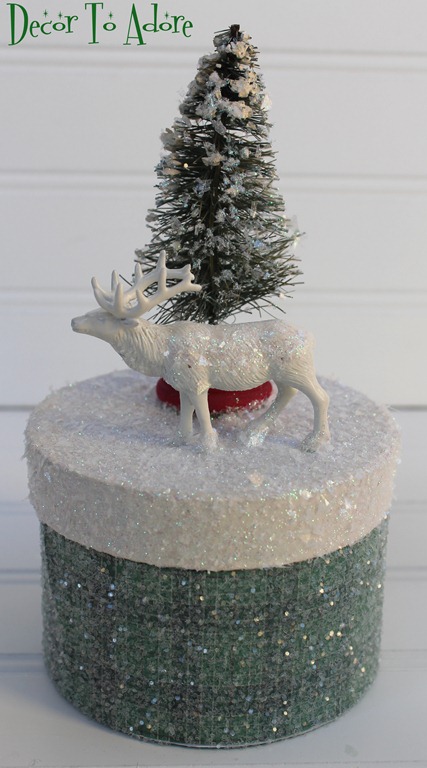 A dear friend, who has really been an angel in disguise, will receive this treasure box filled with her favorite chocolates.
I couldn't resist glittering her wings.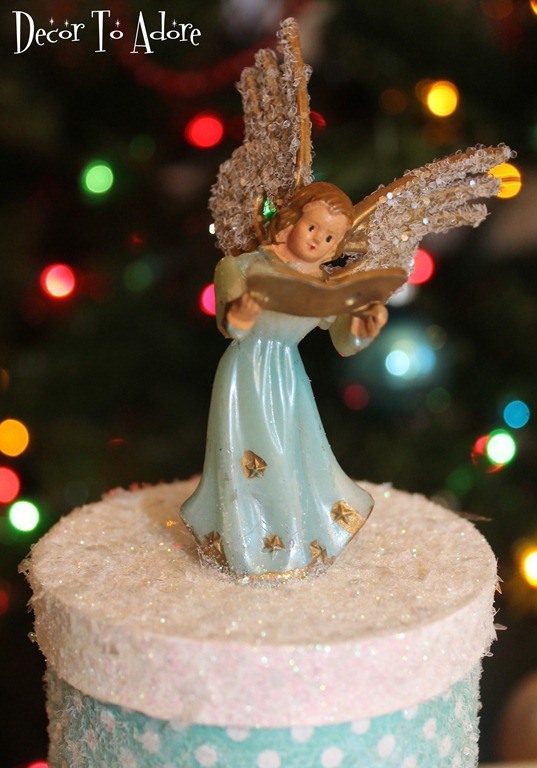 These small treasures would be perfect as place markers on a festive holiday table. The boxes really are quite inexpensive and easy to make. The large selection of scrapbook paper and miniatures make it possible to customize to any personality or theme.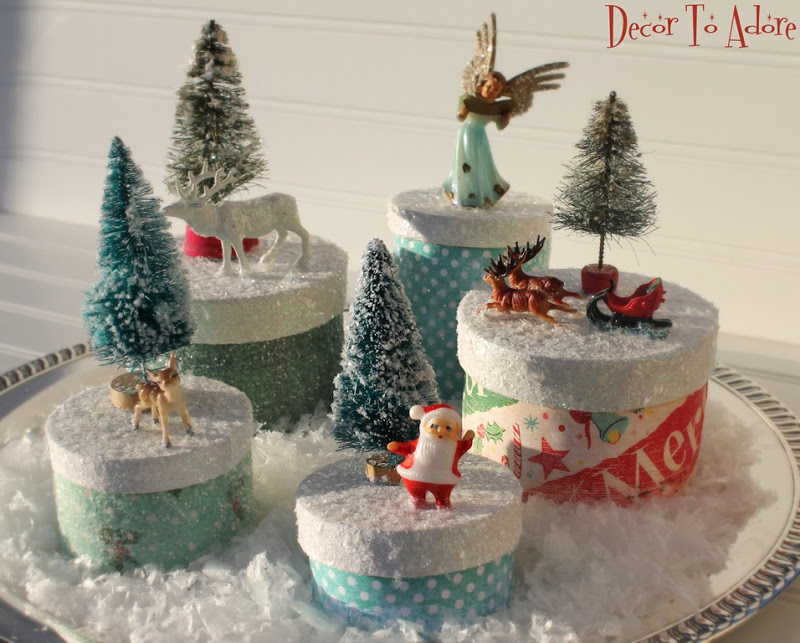 Would the gift of your dreams come in a large or small box?
Laura