I like to usher in the New Year at home with lovely cocktails and Hors d'oeuvres. Here is Bonne Année A Parisian New Year's Eve Feast.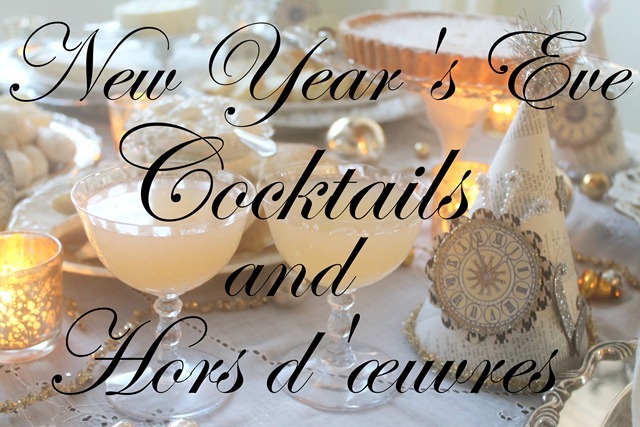 Bonne Année A Parisian New Year's Eve Feast
There are certain elements that I love when creating a pretty presentation fit for a New Year's Eve party.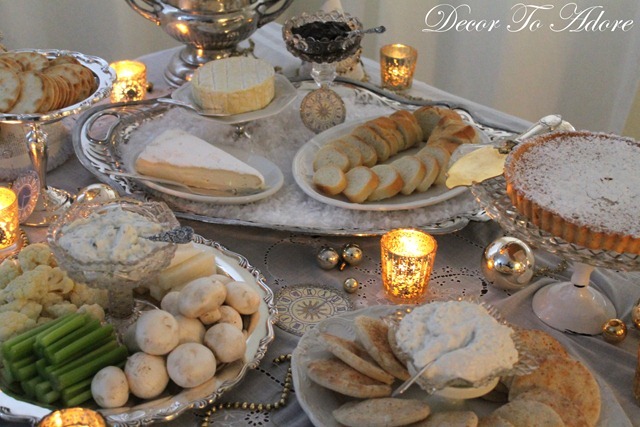 A collection of plates, forks, and napkins piled high on a silver tray sets a festive tone.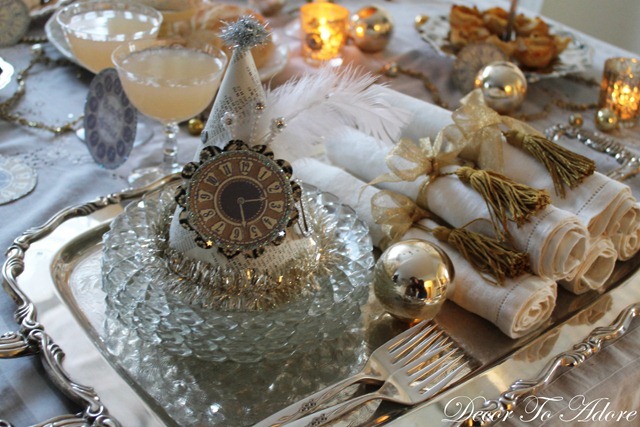 Next of course is food.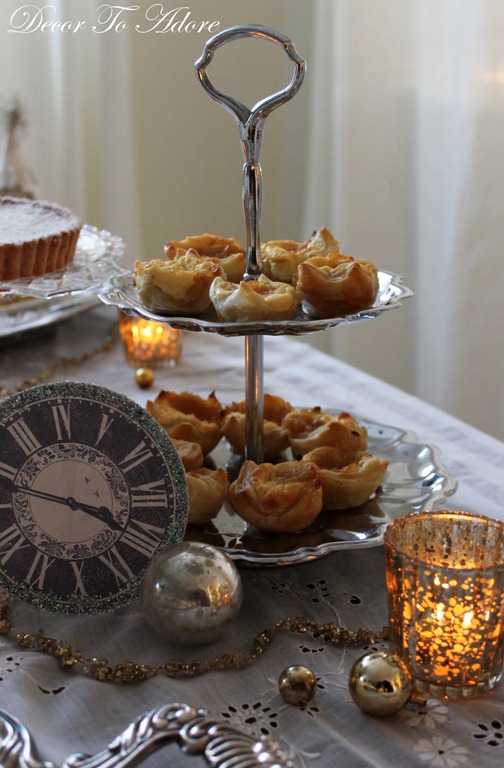 A lovely combination of sweet and savory goodness.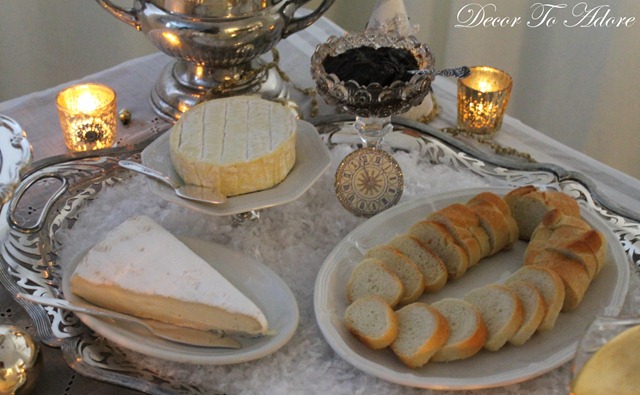 For 2013 I selected a Parisian theme in monochromatic shades worthy of a grand Bonne année.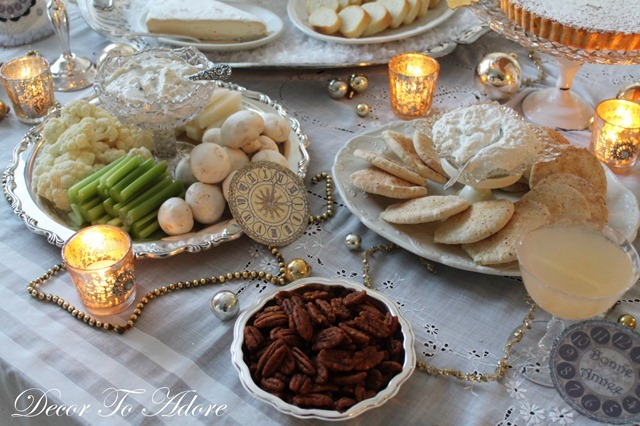 For sweet offerings, there are small tokens of chocolate.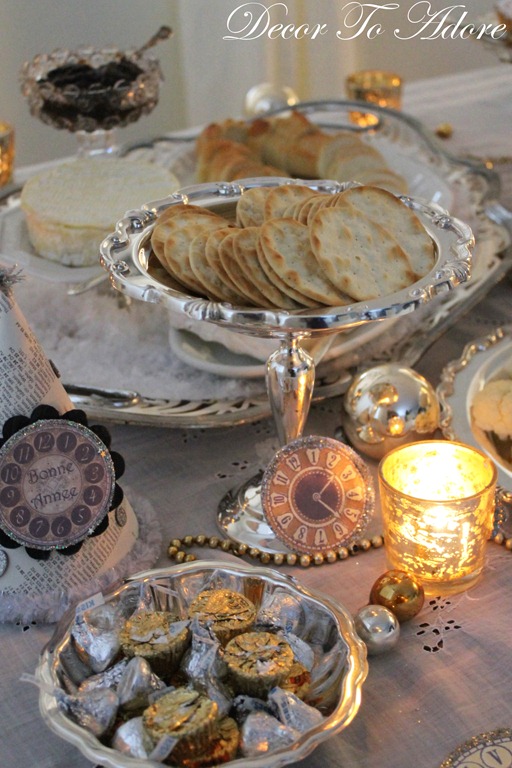 As well as a luscious lemon tart.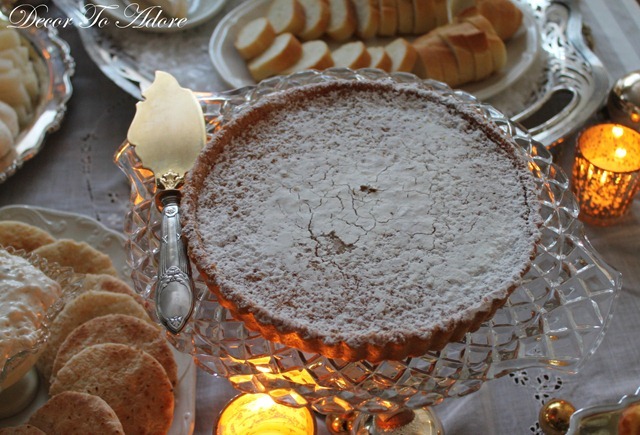 Savory selections include brie bites, an assortment of cheeses and spiced nuts.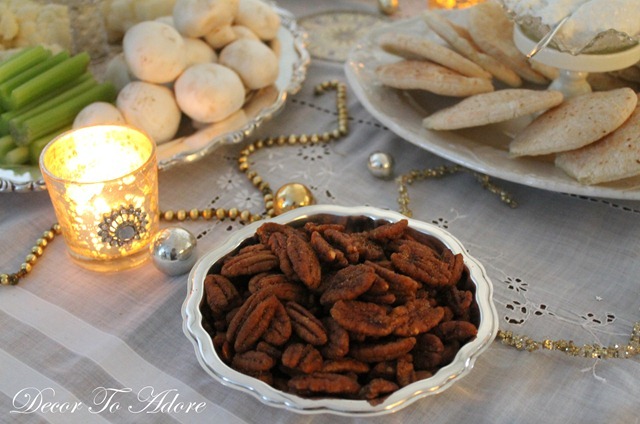 For those who have started their new years diet early: an offering of crisp vegetables and a light sour cream dip.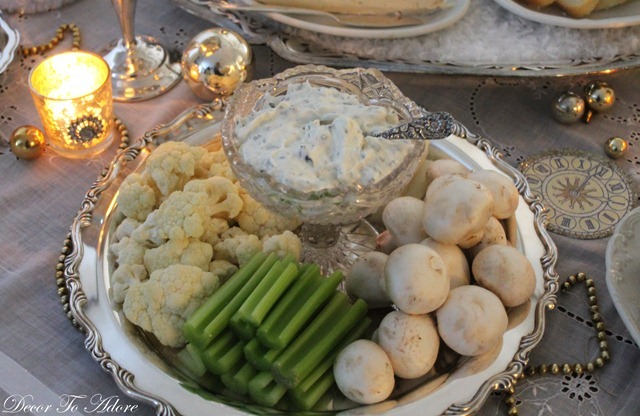 Champagne is, of course, the drink of choice. But I myself prefer a champagne cocktail.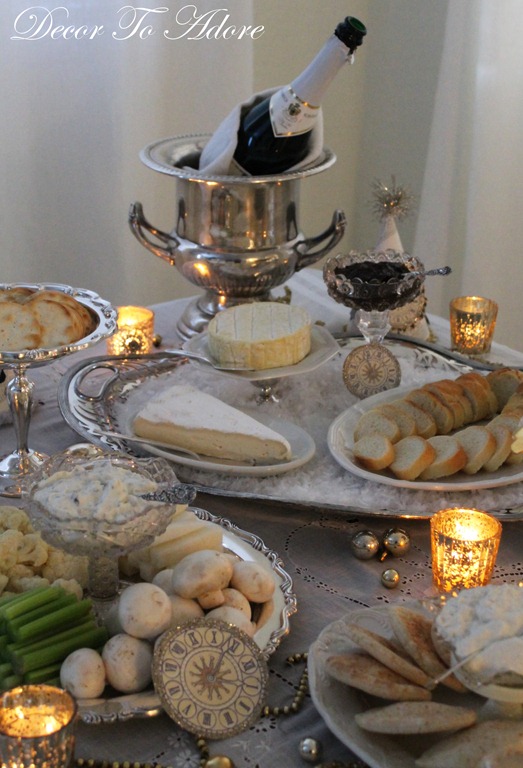 Moonwalk Cocktail
My favorite concoction is the "Moonwalk". It was created in 1969, in honor of  Neil Armstrong and Buzz Aldrin, by Joe Gilmore, head barman at the Savoy Hotel's American Bar. It is oh so easy to mix and wonderfully delicious.
For one cocktail
1 oz. fresh grapefruit juice
1 oz. Grand Marnier orange liqueur
2~3 drops rose water
champagne or sparkling wine, to top
Instructions
Fill a cocktail shaker or pitcher with ice, add Grand Marnier, grapefruit juice, and rosewater, vigorously shake or mix. Strain into a champagne glass; top with champagne.
Enjoy responsibly!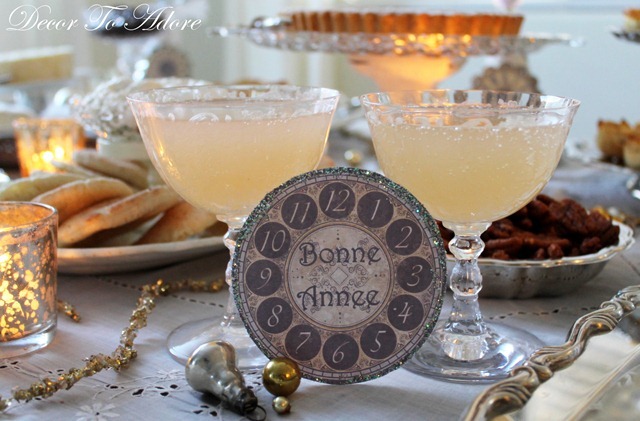 To see the table setting go HERE.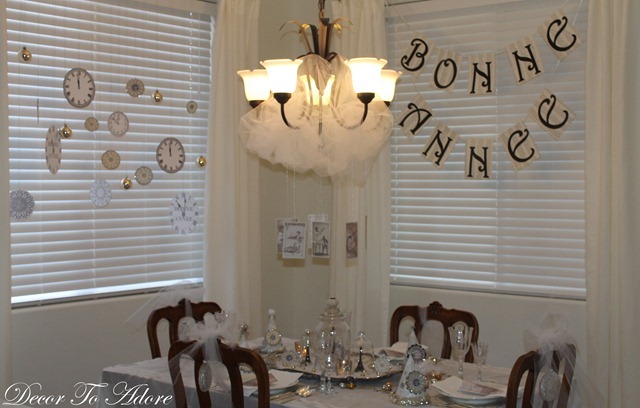 To make the party hats go HERE.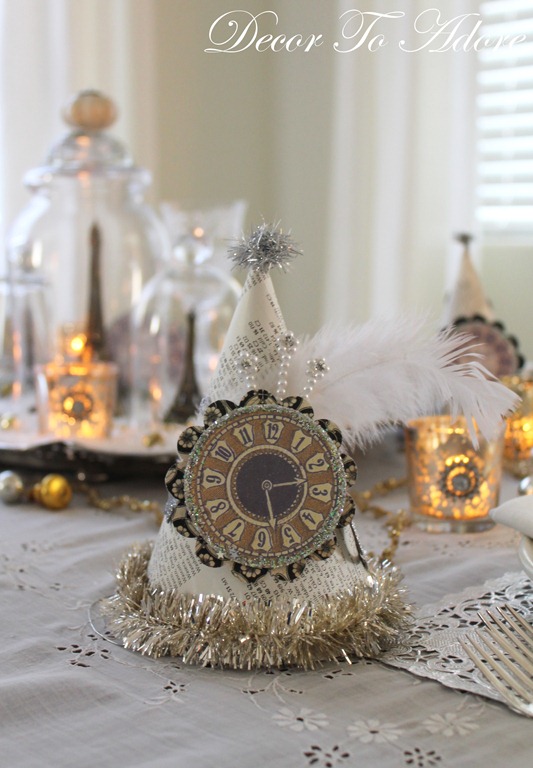 I know the vast majority of bloggers took last week off, but I am opting to take the next few days to finally decorate my office. See you in 2013. May it be happy, healthy and prosperous for all!
What will you be serving this New Year's Eve?
Laura