I am the type of person that truly appreciates beautiful fashion. Attention to detail is never lost on me. If I could somehow parade around in costume on a daily basis I surely would. But let me clarify I am by no means an expert on fashion. That title belongs to my daughter. After all, this is primarily a blog about interior design. But I think there are a few DTA readers who might enjoy this post on Colonial Style Fashions.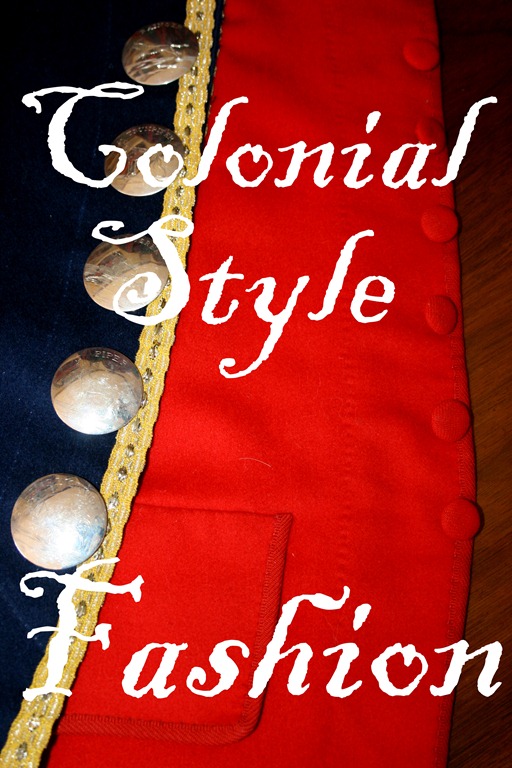 Colonial Style Fashions
Any purist would tell you that a post on colonial fashion should begin with the early period.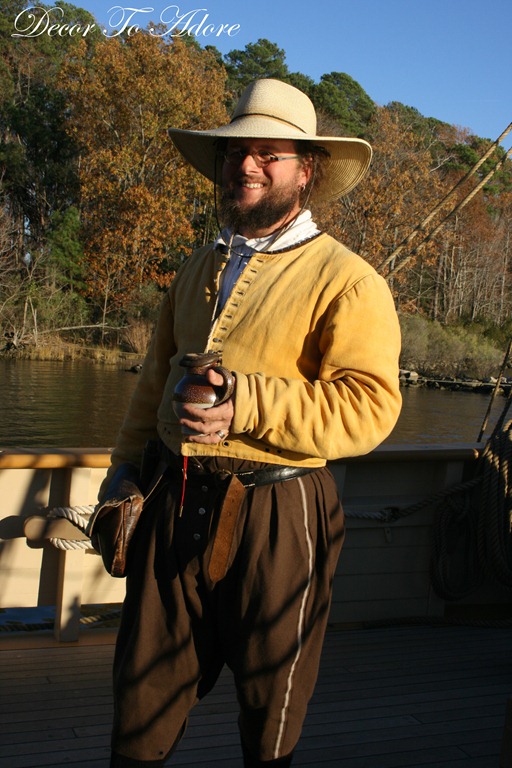 So I bring you a few examples that I found while visiting Jamestown.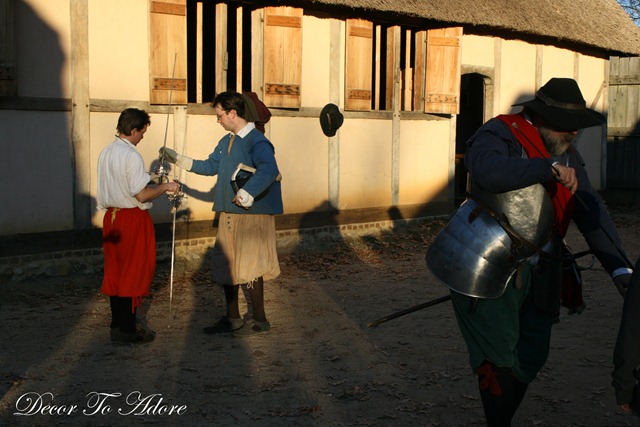 The young lady is wearing a chemise, transition stay, skirt, apron and a plain cap.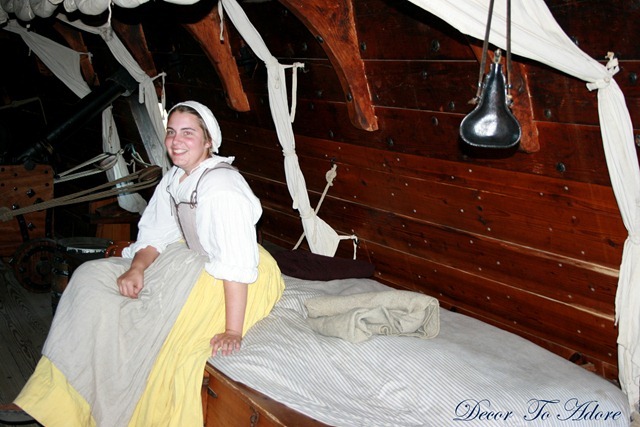 I have to say I was surprised to see as much color as I did. But if I am honest these early colonial fashions really hold no interest for me personally.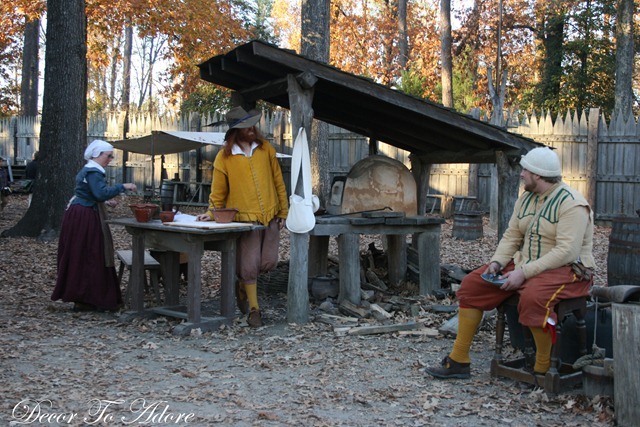 A Finer Style
Ah yes, my heart already has begun to beat faster.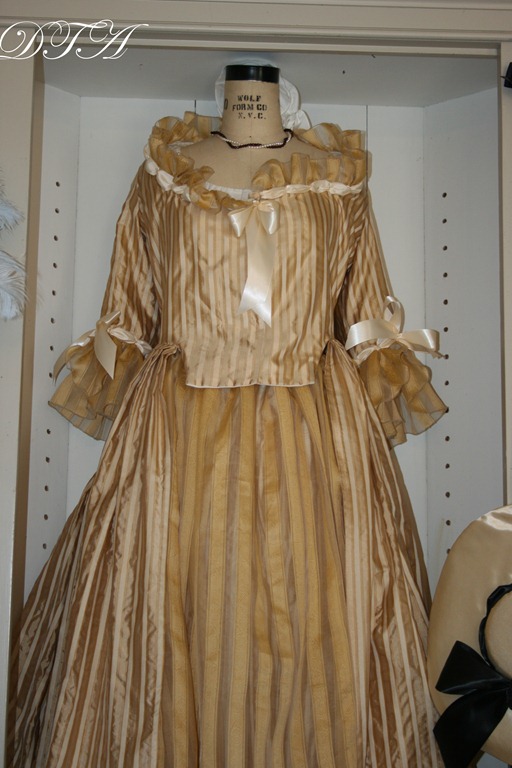 In colonial times one could tell your class merely by looking at the clothes you wore. Even by the buckles on your shoes.
In the upper echelon of society, we have the Gentry. They are individuals who are high born or noble. They could also be quite successful merchants, doctors, lawyers, and ministers. Servants or slaves did much of their hard work leaving them time for such leisure activities as playing cards and gossiping.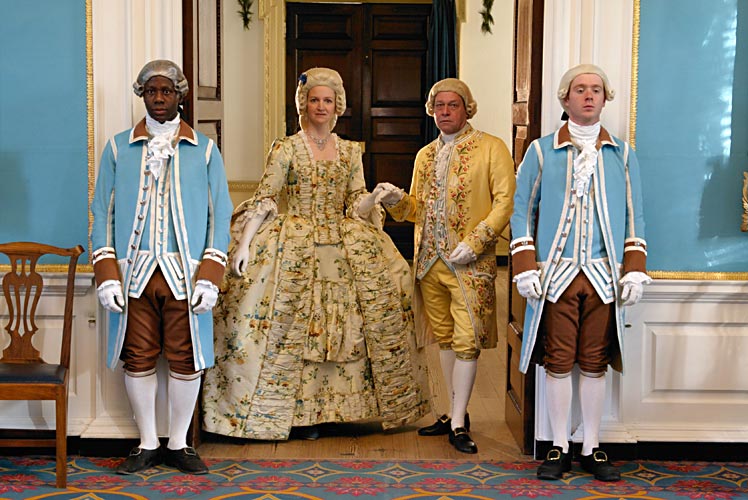 Gentry Men's Fashions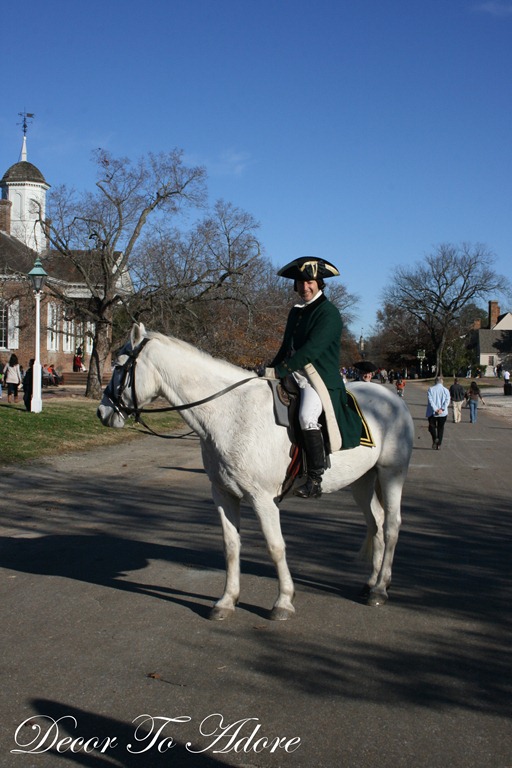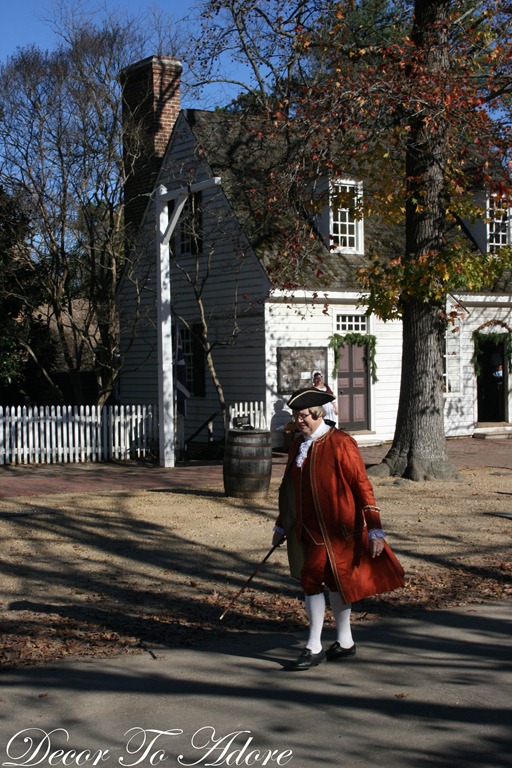 Gentry Women's Fashions


Those in the middling class farmed small landholdings, ran small businesses and stores or were skilled craft workers such as a woodworker or cobbler. They might have one servant, but primarily women of the middle class made their own fabric, candles, cheese, soap, etc. Men of the middle class could vote.
Middling Class Men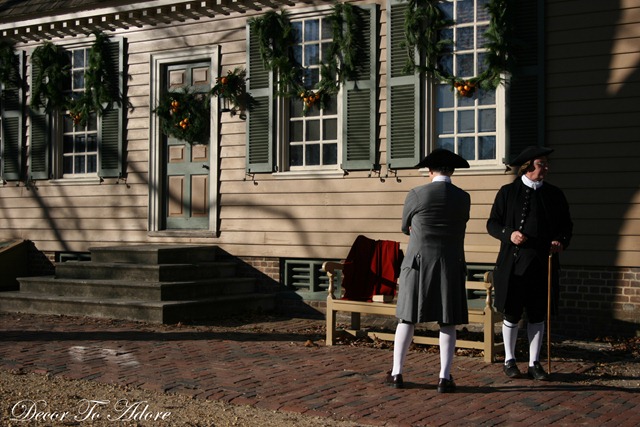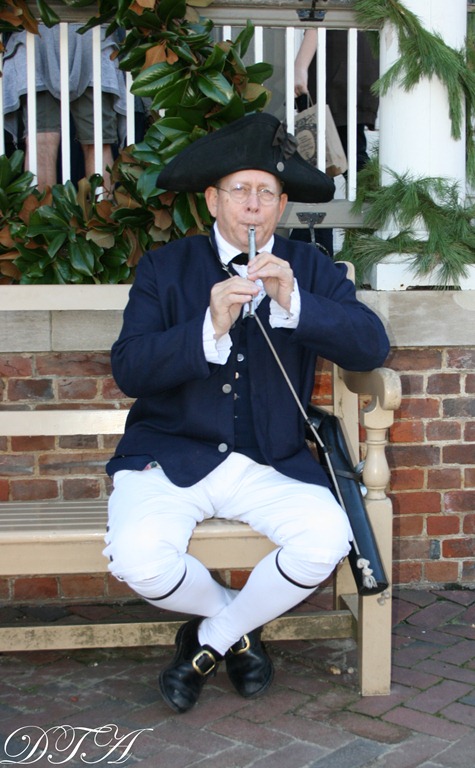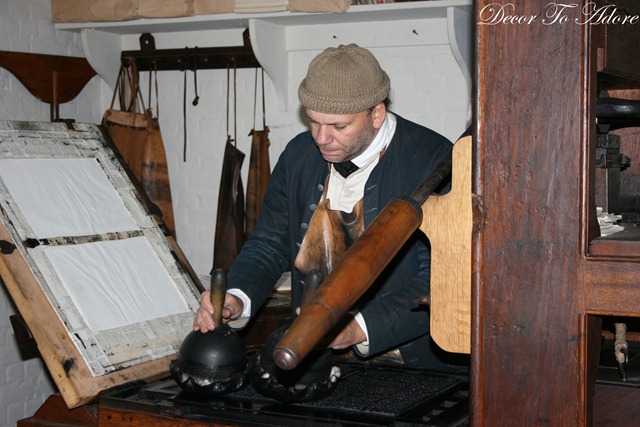 Middling Class Women's Fashions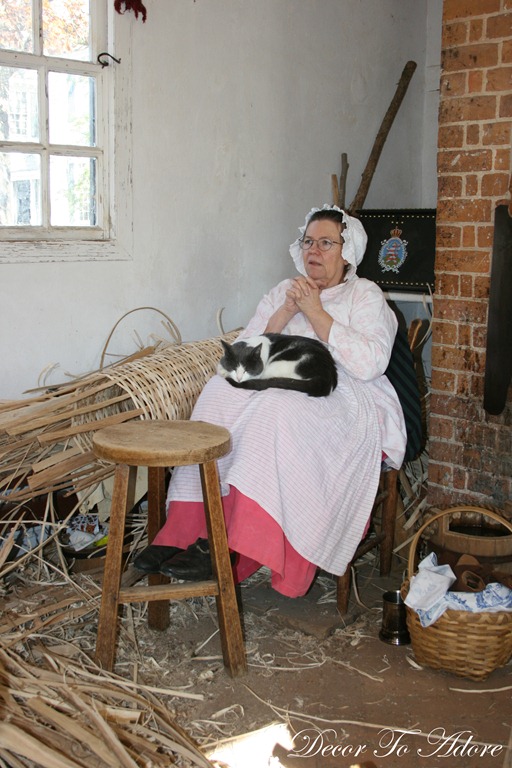 The lower class was comprised of day laborers, apprentices, sailors, servants, and slaves.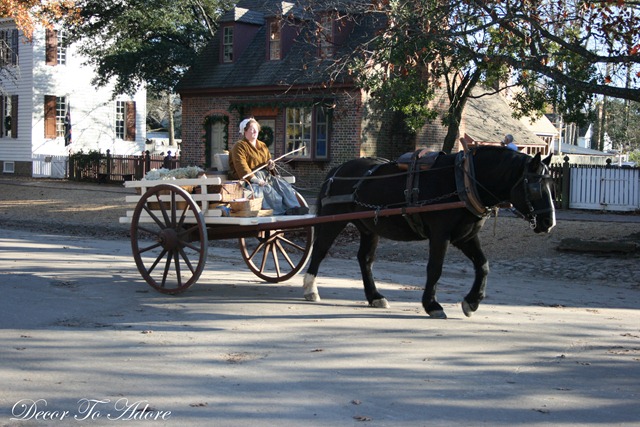 Very few owned property and most were illiterate and therefore could not vote.

Truth be told it was a wretched life and as far as fashion, let's just say they were lucky to have a shirt on their back.

I tend to favor the fashions worn by the Gentry and Middling class.
This young lady wears a Caraco. It is a thigh-length jacket, opened in front, with tight, three-quarter or long sleeves.
This lady wears a Robe à l'anglaise also known as an English Nightgown.
The
American Duchess
shared how a lady would transition from day to evening wear simply by letting down the pouf of the
a la polonaise
gown to full length, changing her walking-length skirt to a full-length taffeta petticoat, removing her hat and replacing it with a feather and removing the neckerchief.  Amazing!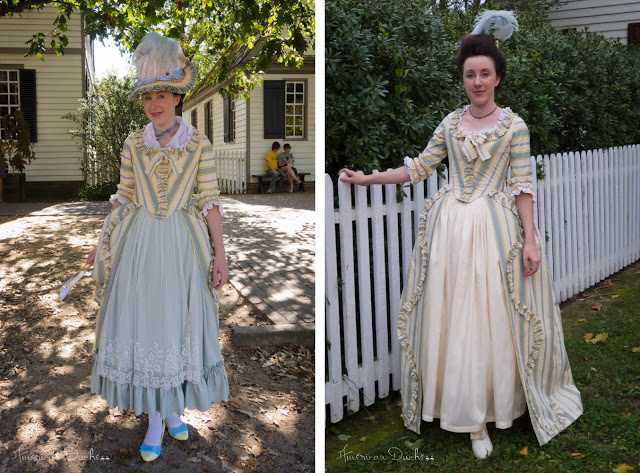 All gowns were custom made. You can find such finery at the Mary Dickenson Millinery Shoppe on the Duke of Gloucester Street in Williamsburg.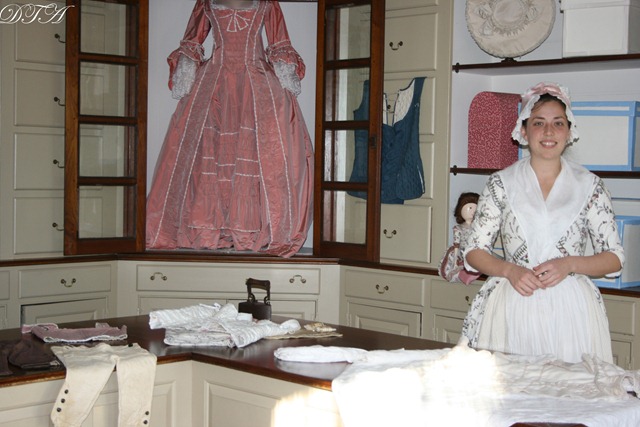 I adored the shop girls cap and have been searching for a similar pattern. It is a bit fancier than a traditional mob or plain cap. Update: I did find a pattern HERE.
A free Colonial pocket pattern was found HERE.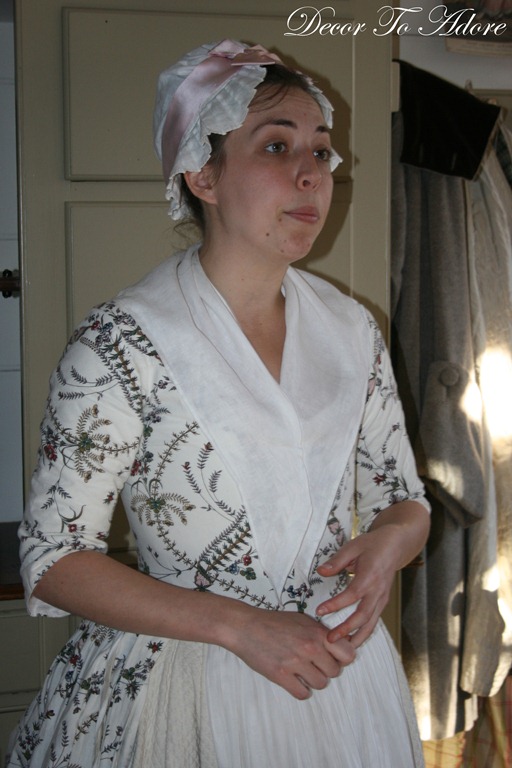 I'm also researching various patterns so I can make a dress of my dreams.
(I finally found one HERE.)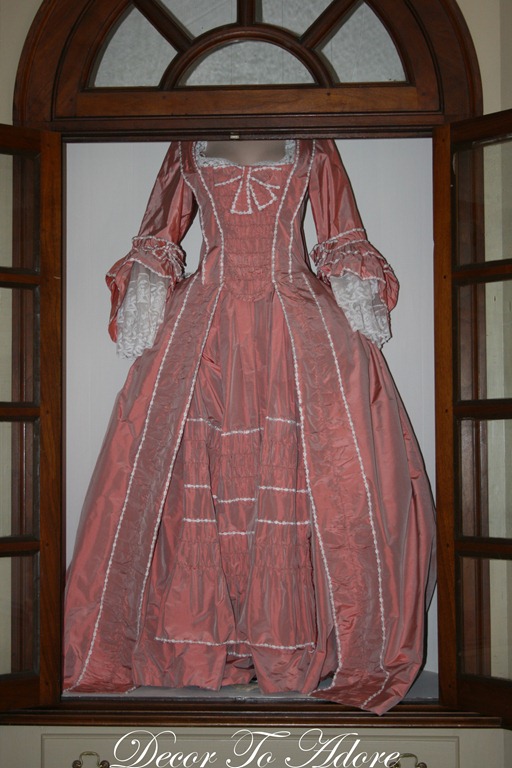 I will probably select an Indienne patterned fabric. In yesterdays Colonial Style Interiors post I wrote extensively on fabrics used during this time.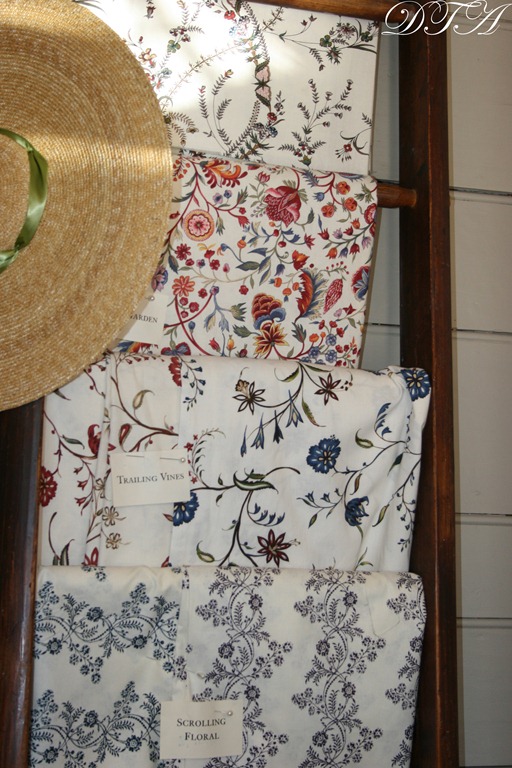 I already have my hat.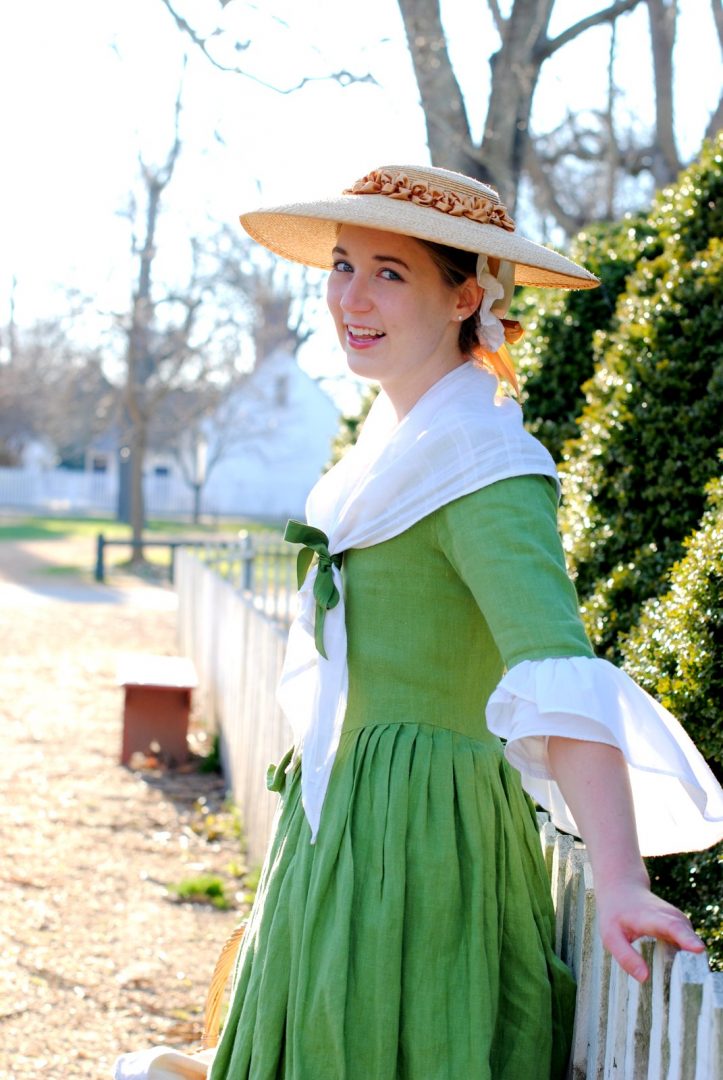 Colonial Accessories
I loved the green ribbons.
The Fashionista preferred the pink.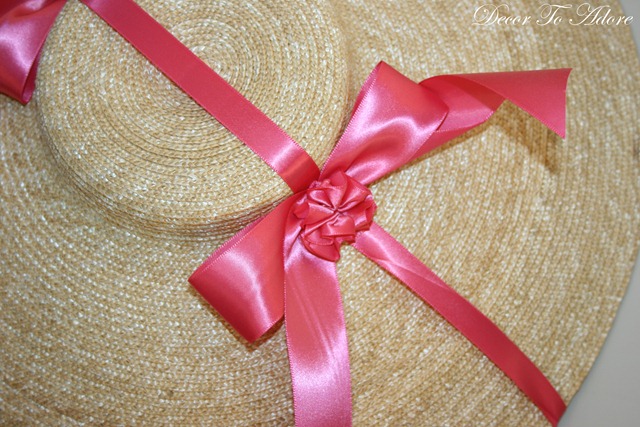 Her linen Juste-au-corps jacket was quite fetching as were her mitts.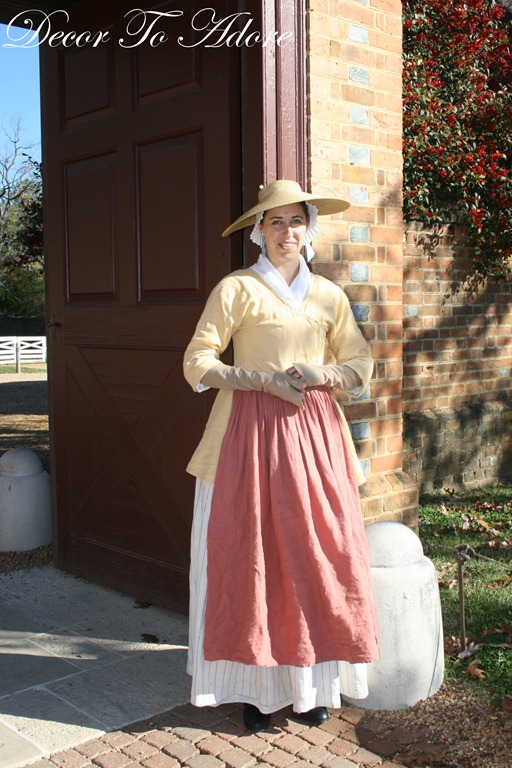 On cold days a wool cape is necessary.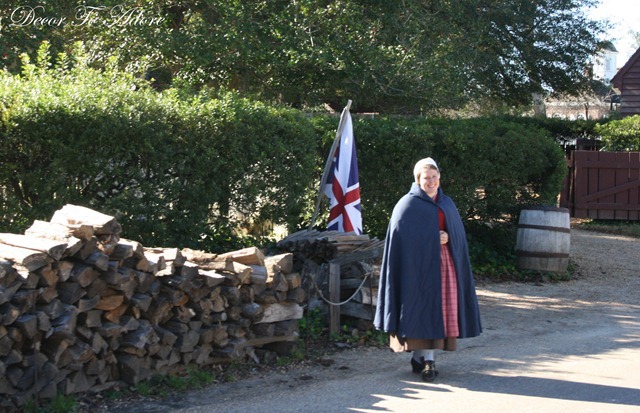 A beautiful ladies riding ensemble.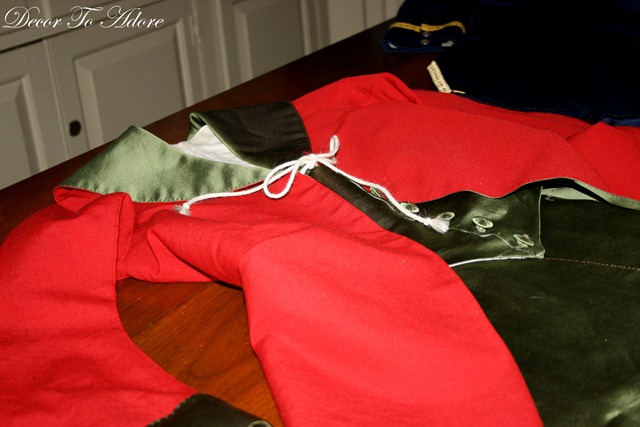 The attention to detail is amazing. Look at the buttons!

Buttons also provided a clue as to your status. They were reused again and again.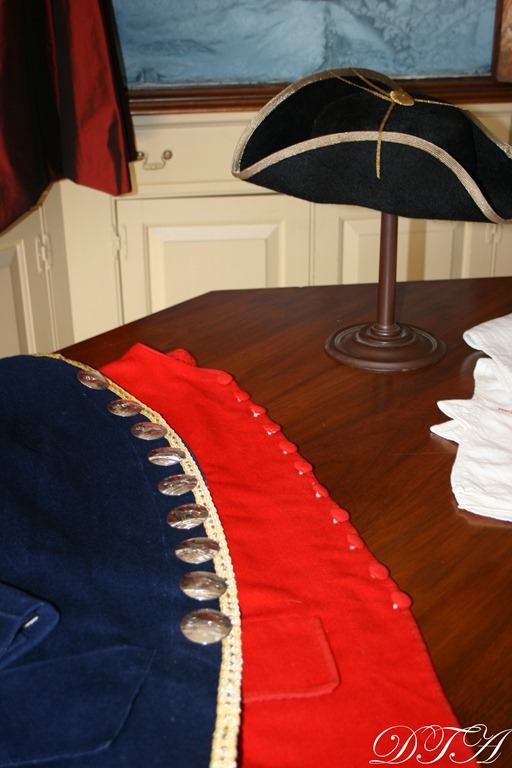 Men generally wore a tricorne hat. The upper classes and those in the military would often embellish it with a ribbon cockade. Various colors had different meanings and affiliations.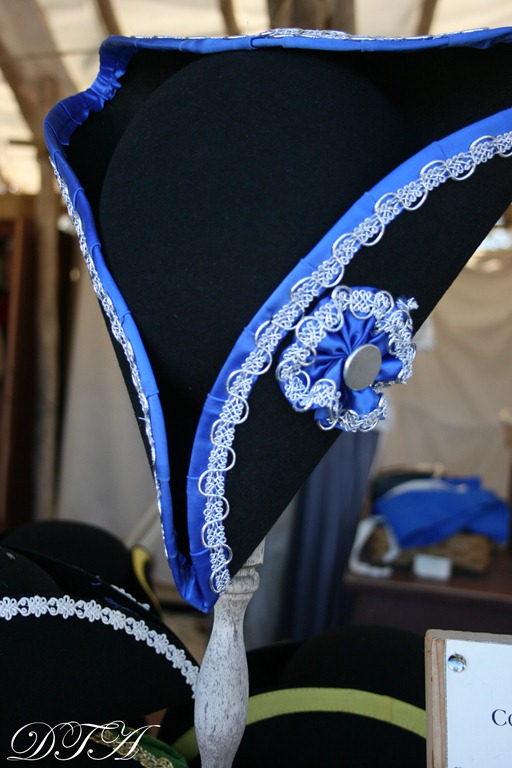 Needing something to wear under your hat? Then you must visit the wigmaker.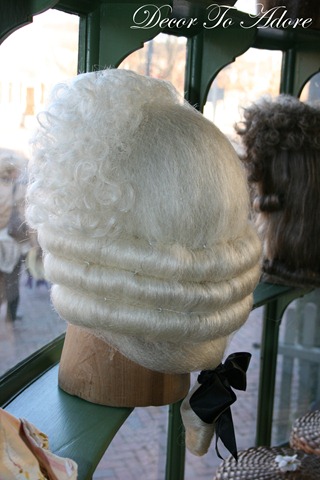 A wig maker not only sold wigs but also soap, perfume, powder, tonics and lice cures.
Only about 5% of the population could afford a wig.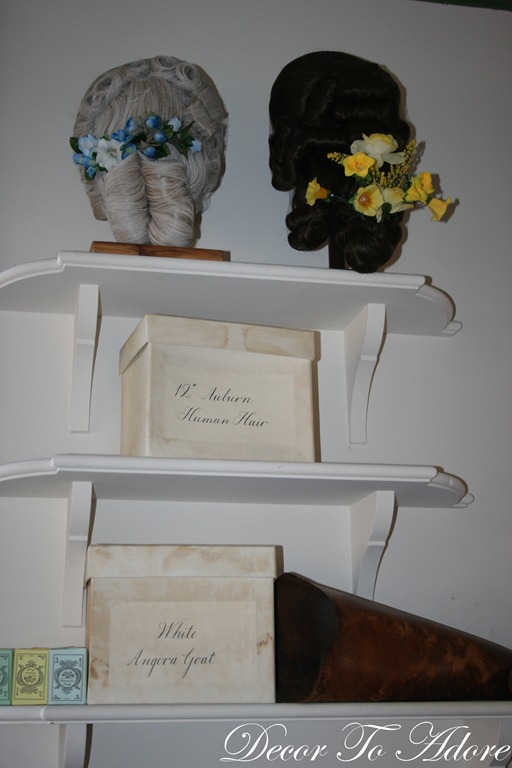 Both men and women wore wigs. I was fascinated by the queues ~ hairpieces worn by men that hung on the back of the head.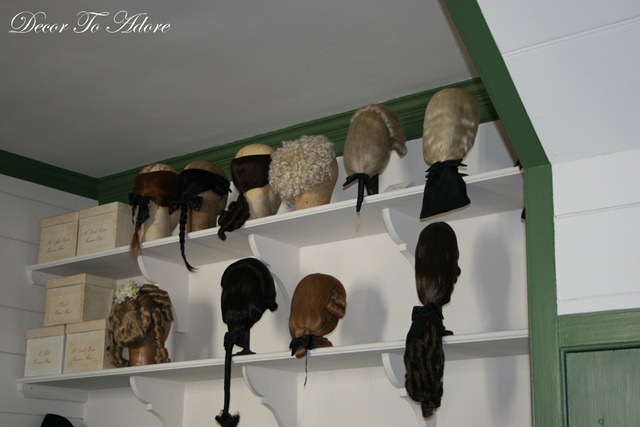 An entire post could be written about colonial shoes and buckles. For further reading go HERE.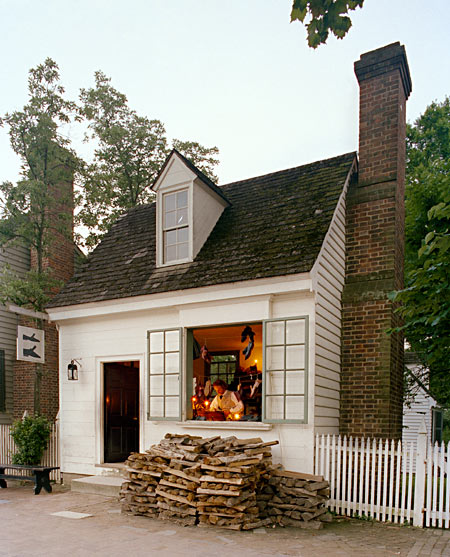 Just for fun, I spotted a canine companion dressed in her best finery. No doubt her owner would have been thrown in the stocks in an earlier era.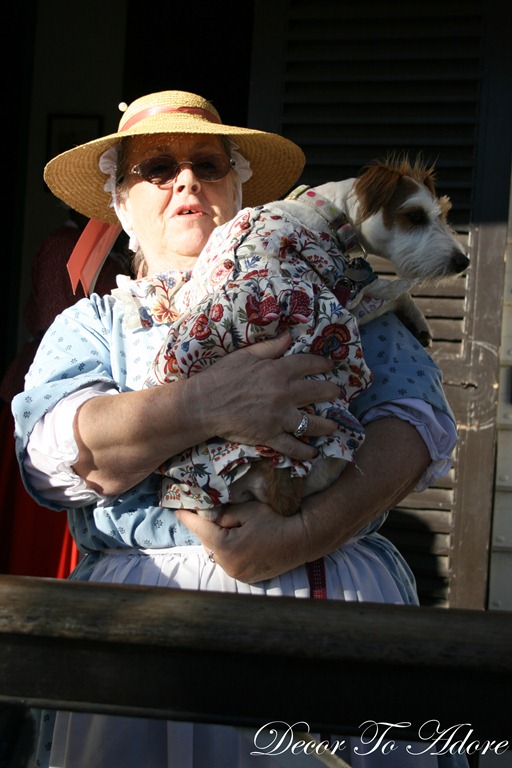 For additional information on Colonial Fashions there is a fantastic interactive section on the Colonial Williamsburg site. You can dress characters from all social levels. Perfect for homeschoolers!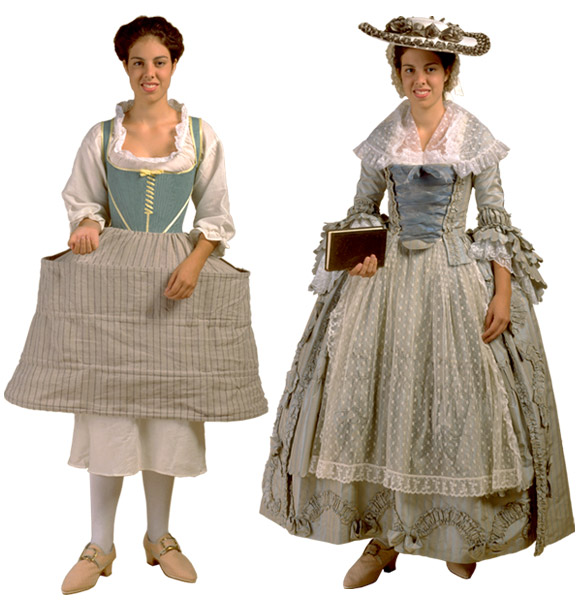 For those who are interested in creating or purchasing their own reproduction clothing Colonial Williamsburg also provides a source list of companies that provide various goods HERE. The extensive list also contains recommended reading for further study.
A wonderful site for authentic colonial period clothing can be found HERE.
Blogs of note:
Next up is Jamestown.
Laura