Today I am headed out to lunch with some of my blogging friends ~ Linda, Marty, Ceekay, Mimi and Cindy. These girls are my heart and I always like to bring a small token of affection to show how much I appreciate their friendship. So here is how to make Day 26 ~ Paper Pumpkin Candy Pouches from the Dollar Store.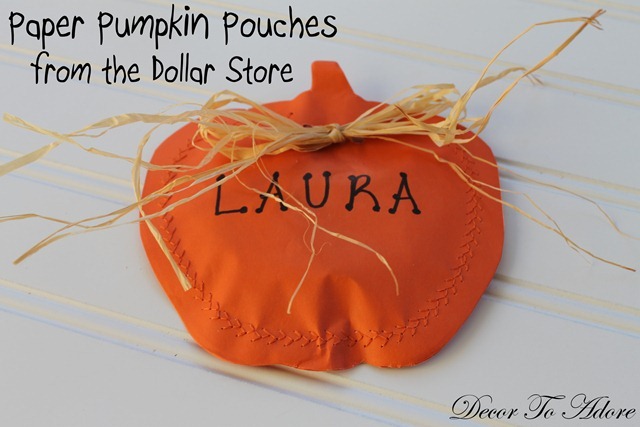 Day 26 ~ Paper Pumpkin Candy Pouches from the Dollar Store
I had seen some darling pumpkin pouches on Organize & Decorate Everything and gave the idea a try. Using orange pumpkin doilies from the dollar store and green bakers twine I had on hand (Martha Stewart ~ Michaels) the doily pumpkins were SO cute.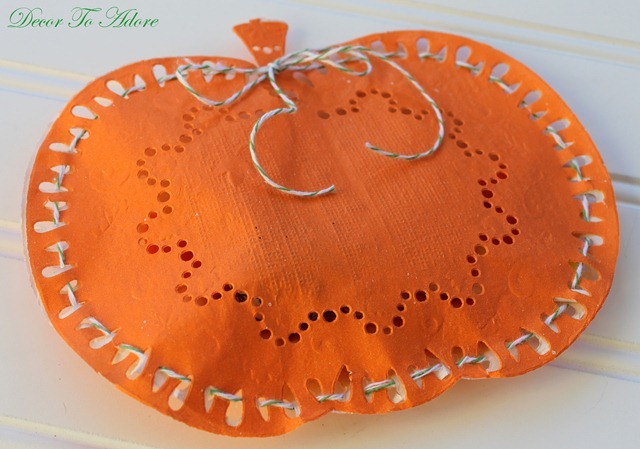 Sweet Boy needed treats for an upcoming school party, I wanted to pass out something cute to neighborhood children I know as well as a church function we are attending this evening. That made for a paper pumpkin count of about 100. While the doily pumpkins were adorable, the hand stitching meant I could only create between 15 ~ 20 pumpkins an hour. Hmmm. Could I create something a bit faster?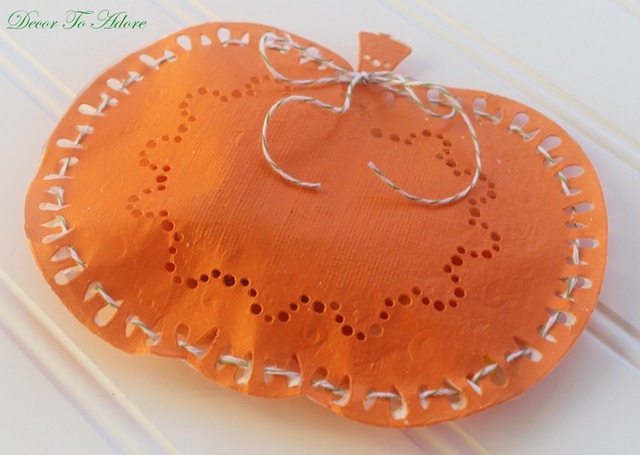 I had also picked up this pumpkin garland at the dollar store for another idea I had in mind.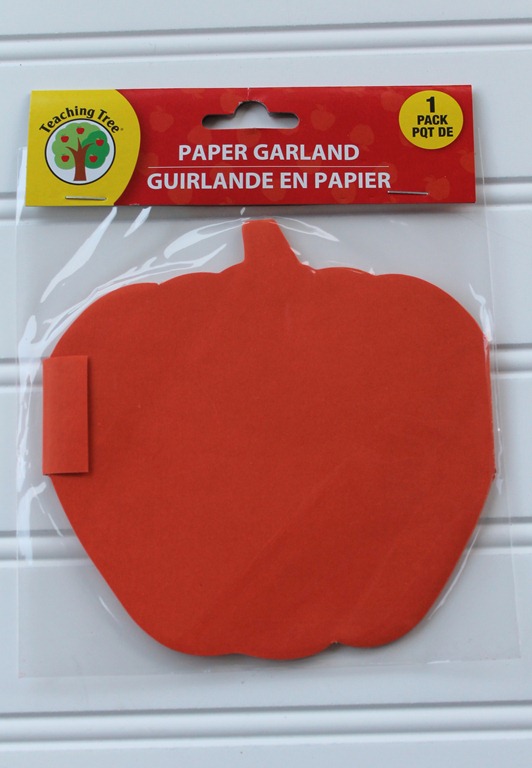 I quickly surmised I could easily cut along the folds and then shape the pumpkin a bit.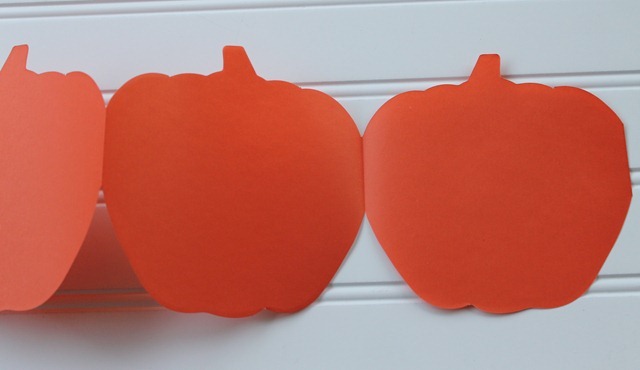 Then I took two pieces and made sure the stems faced the same direction.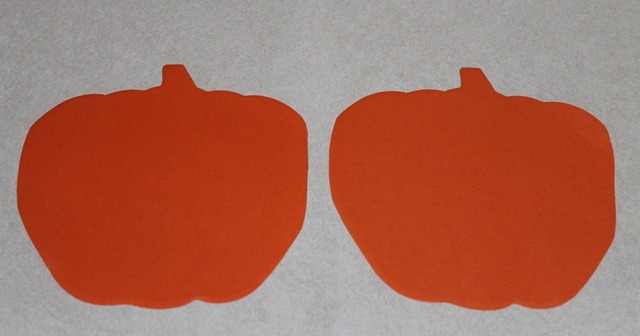 Placing one on top of the other I quickly zig-zagged stitched the pumpkin together leaving a 1 –2-inch gap at the top near the stem.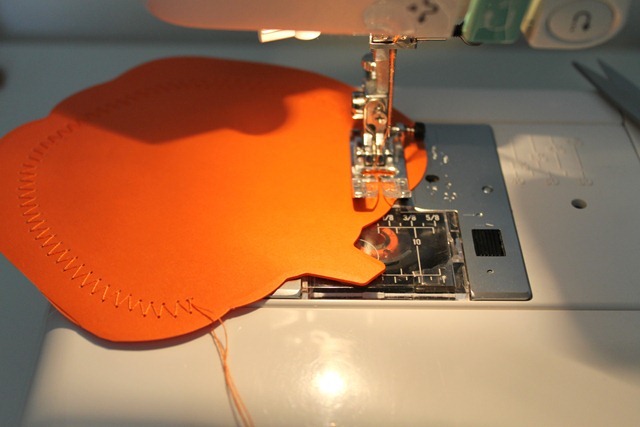 Each pumpkin took literally 5 seconds to sew. I had fun playing around with various stitches.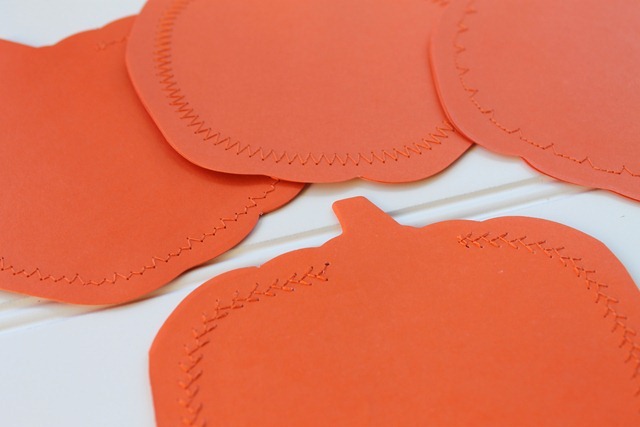 Then I made two holes with a hole punch going through both pumpkin layers.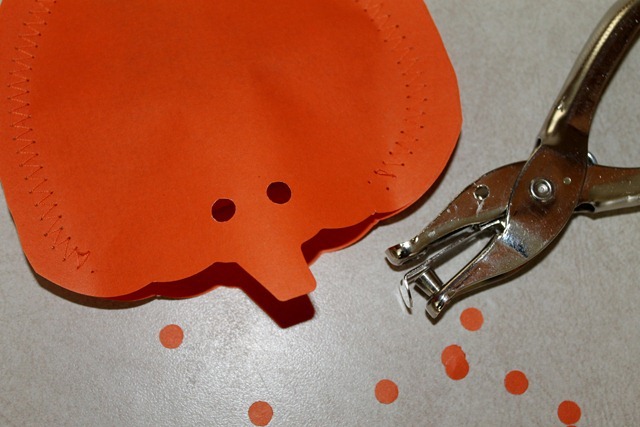 If you wanted to personalize the pumpkins it is best to do so before they are filled.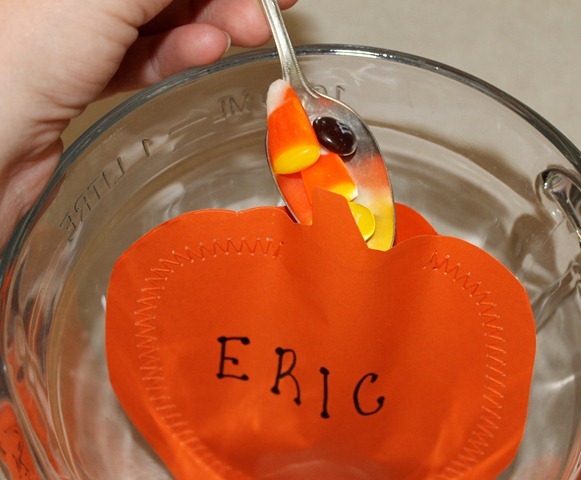 Spoon in your favorite hard candy mix. (Nuts are too oily.) Feed a few handfuls into your mouth as well. 🙂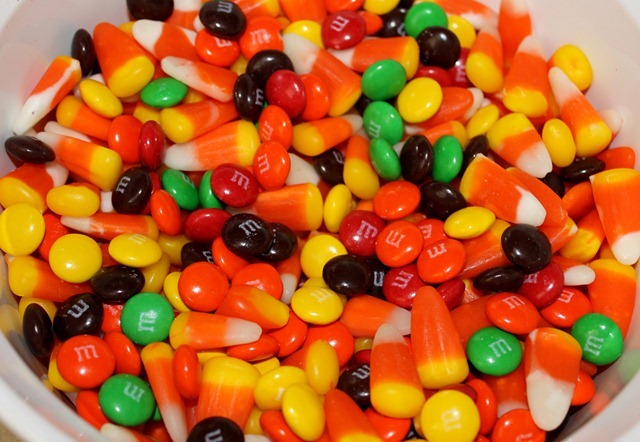 String raffia or the ribbon of your choice through the punched holes and tie the pumpkin closed. Spooktacular!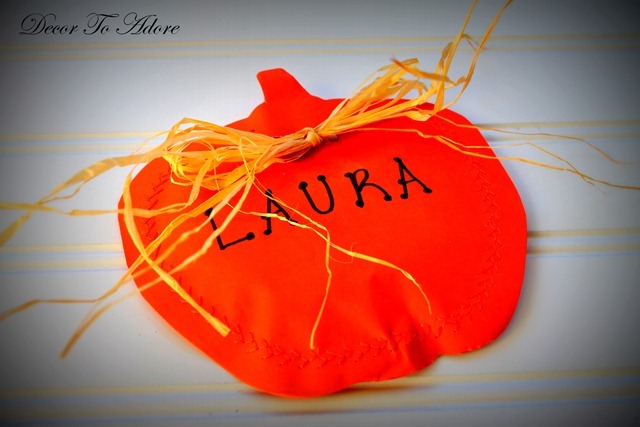 I can't wait to pass out these sweet treats!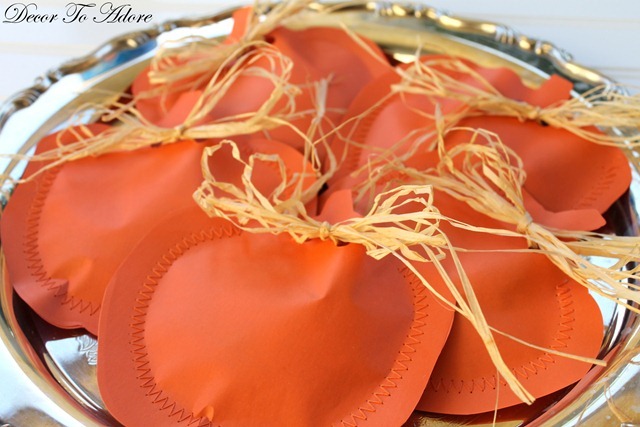 Who will you say "boo" to?
Laura