Warning: this post has almost absolutely nothing to do with design. But please notice the elegant gilding on the palace doors. 🙂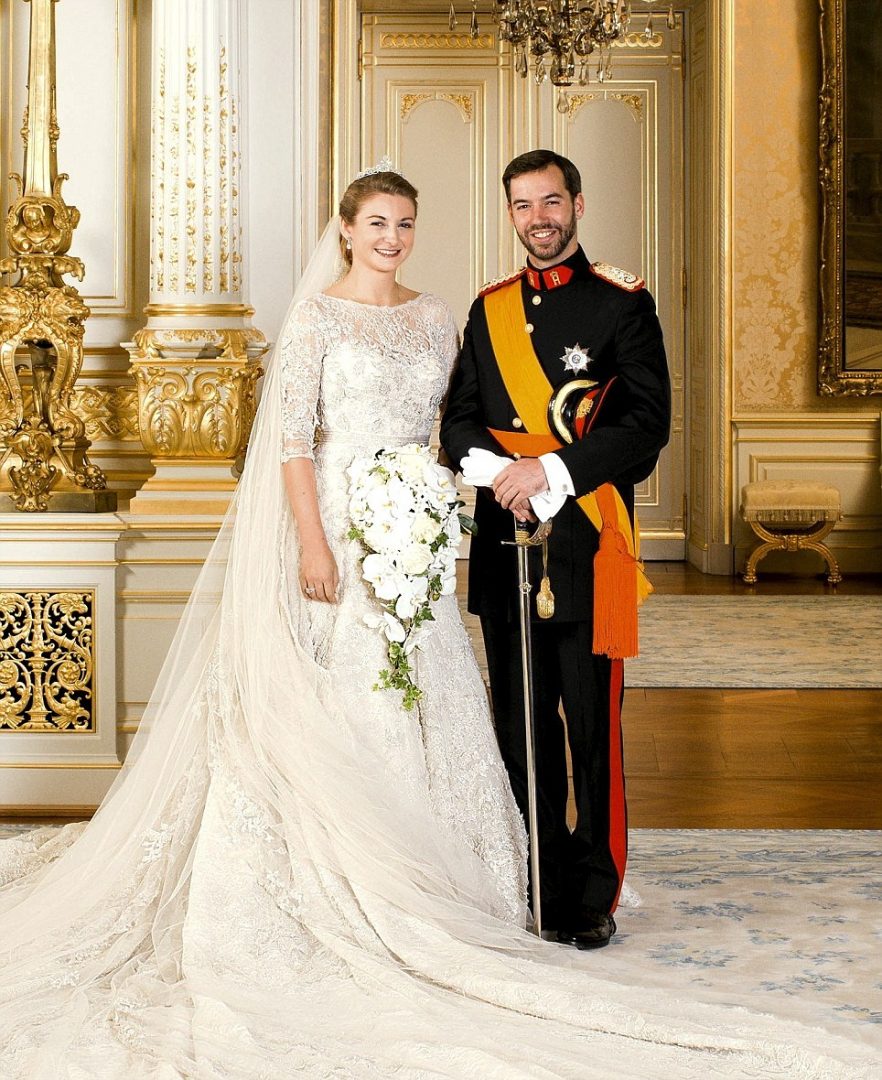 As many of you know I am a royal enthusiast. On Saturday, October 20, Prince Guillaume, Hereditary Grand Duke of Luxembourg and Belgian Countess Stephanie de Lannoy were married. Prince Guillaume is the eldest son of Henri, Grand Duke and Maria Teresa, Grand Duchess of Luxembourg.
As is custom, a civil service was performed the day before.
A gala dinner was held a few hours afterwards. The Grand Duke, Henri, is giving a toast to his new daughter in law.
Look at those roses!!! Where was MY invitation?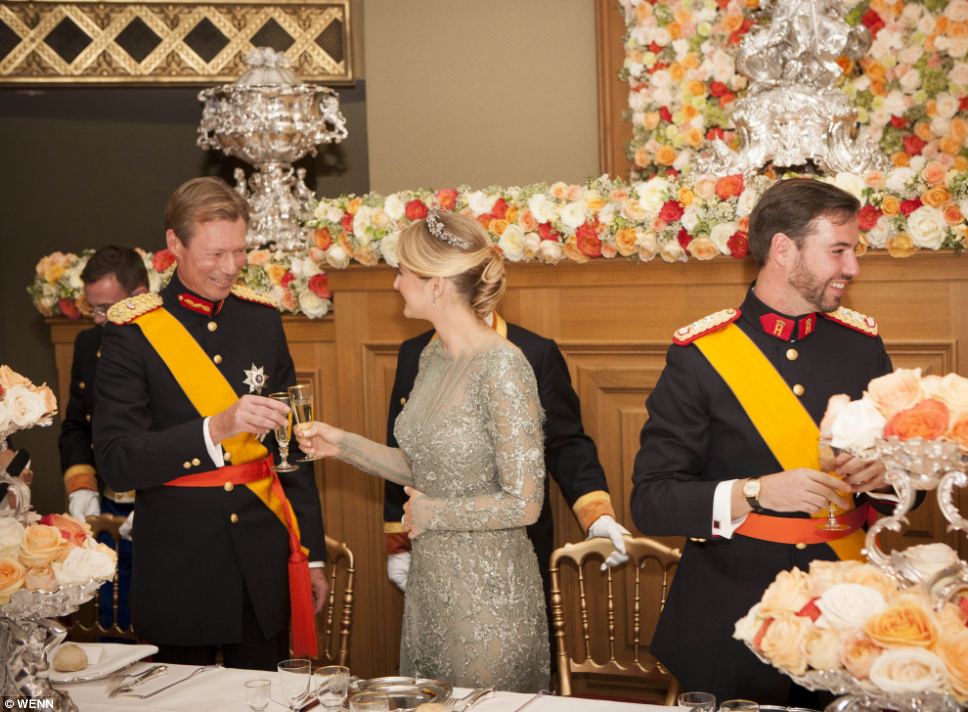 The religious service took place the next day in the tiny duchy's Cathedral of Our Lady of Luxembourg.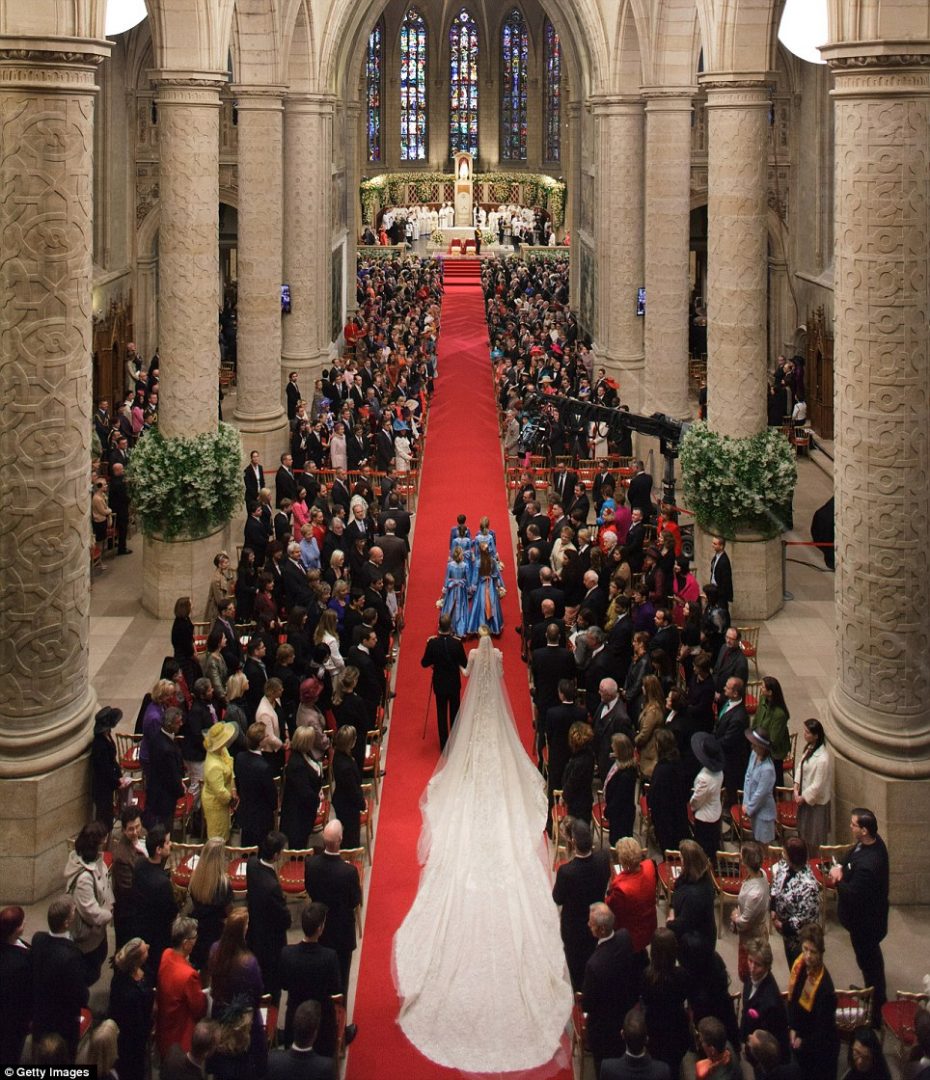 For those of you who are history buffs, the Grand Ducal Family of Luxembourg is a branch of The House of Bourbon-Parma. This basically means the family members are descendants of the Capetian dynasty (also known as the House of France) ~ it is the oldest and largest European royal family. The line began way back around 800 A.D.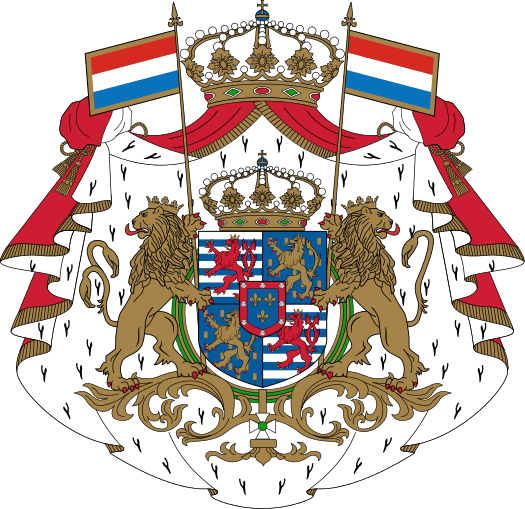 Luxembourg became a grand duchy (a territory whose head of state is either a grand duke or grand duchess ~ a rank one below a king or queen but higher than a duke or prince) in 1815 when they became an independent kingdom and Luxembourg was handed over to the King of the Netherlands. Luxembourg is the only remaining grand duchy in Europe.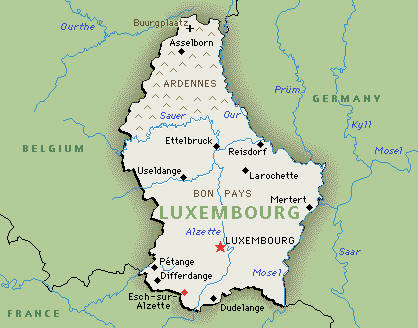 The bride was escorted to the church by her father, Count Phillipe de Lannoy. She wore an Elie Saab satin organza dress lined in tulle and silk crepe. It featured three-quarter length sleeves and lovely ivory Chantilly and Calais lace embroidered with silver thread leaves. The embroidery was the result of 3,200 hours of embroidery work by 15 people.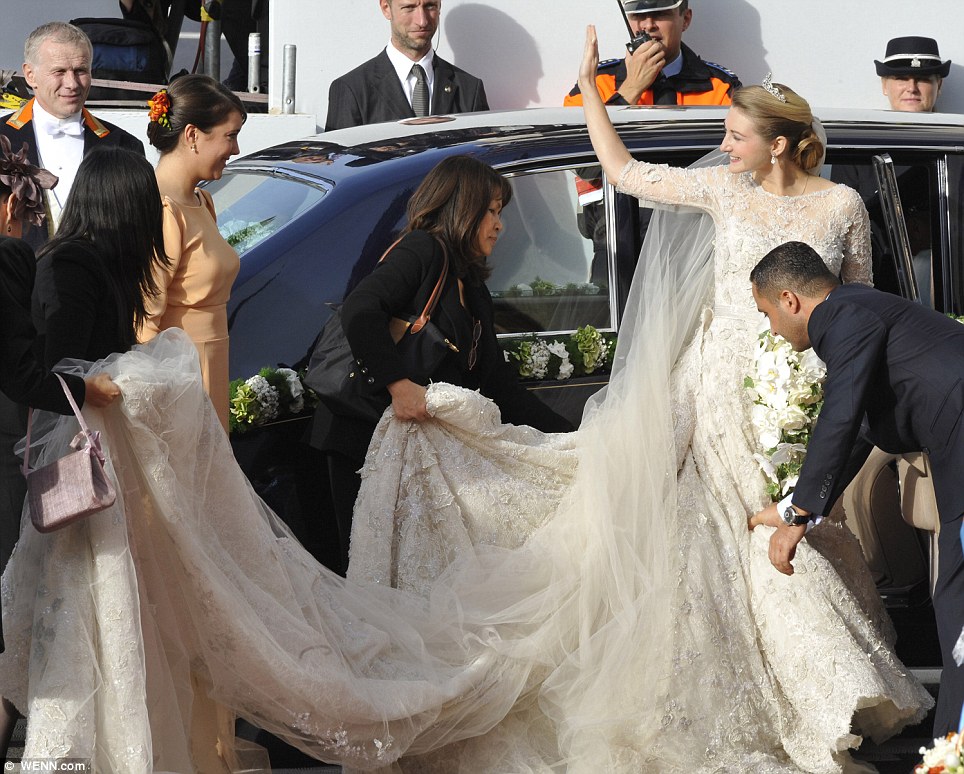 The gorgeous gown was paired with a beautiful diamond tiara and silk tulle veil.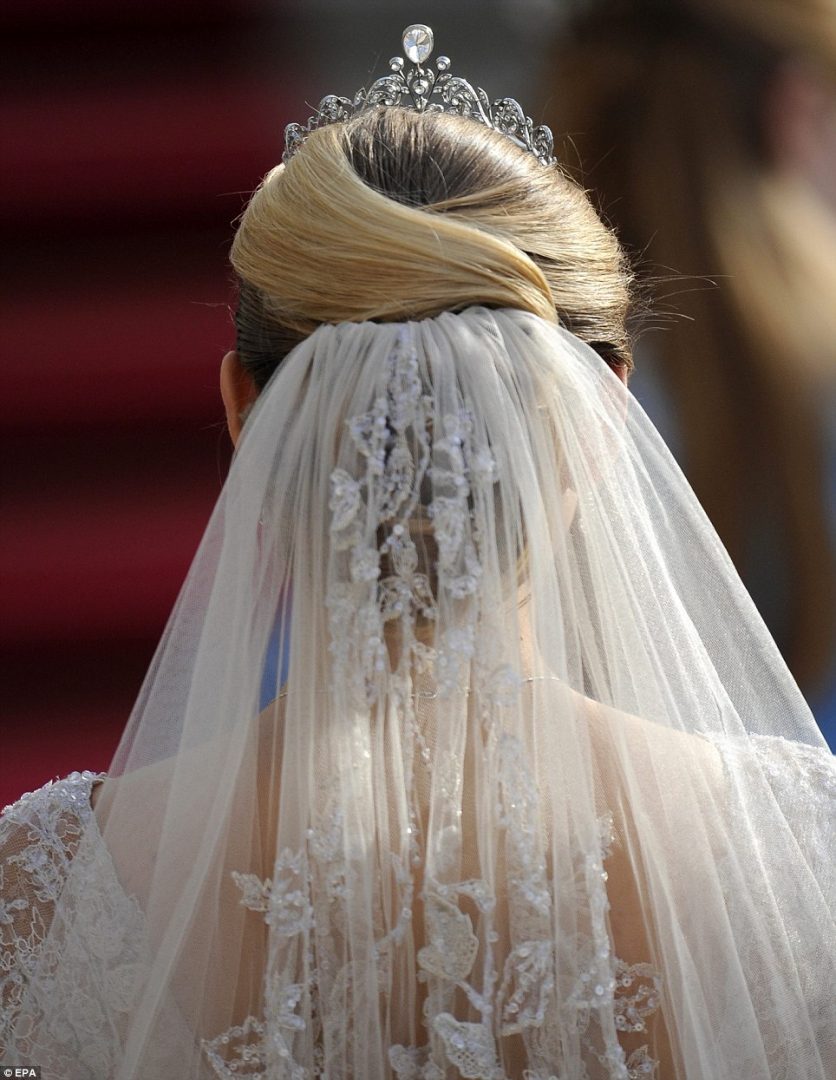 Her spectacular train and veil were over 13 feet (4 metres) long.  The silk tulle veil was decorated with 200 iridescent sequins, 80,000 iridescent crystals, and 50,000 beads embellished with silver embroidery thread.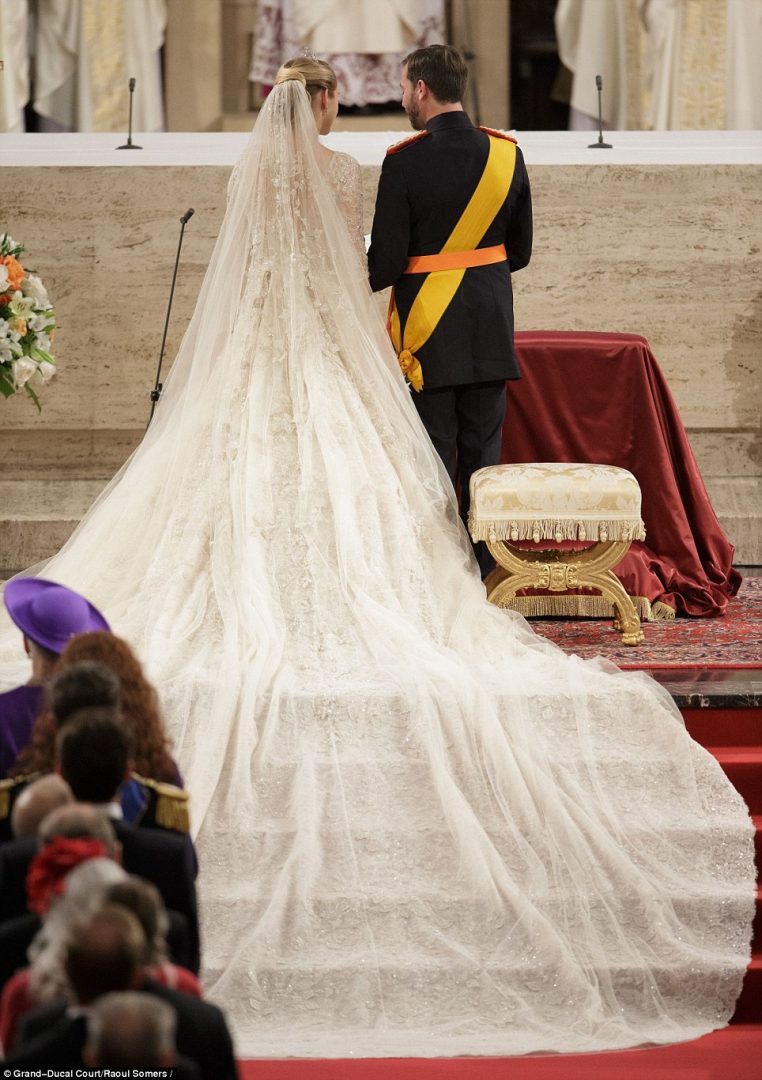 Hereditary Grand Duchess Stephanie wore the Lannoy Family Tiara made by Altenloh in Brussels. It is composed of 270 old-cut brilliant diamonds set in platinum, with a diamond in an inverted pear shape superimposed in the center. A dozen larger diamonds stand out appearing like buttons along the patterns of leafed scrolls. The contours of the tiara, traced by the arrangements of the stones, are underlined by a thin line of platinum gilded pearls.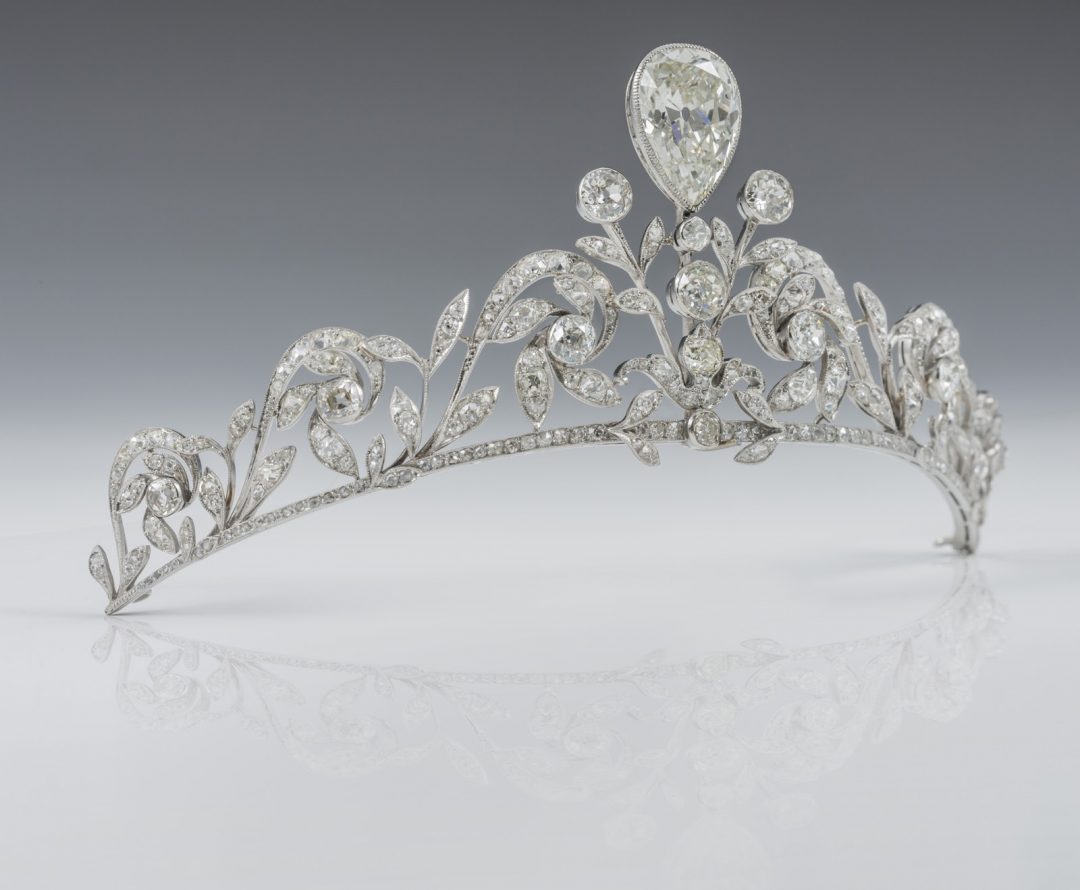 Her bouquet of orchids was created by Parisian florist House Lachaume.
The maid and matron of honor were Antonia Hamilton, a niece of Stéphanie, and Princess Alexandra, Prince Guillaume's sister. Both were dressed by Edouard Vermeulen of Natan.
The groom approached the church with his mother, the Grand Duchess. She also wore a creation by Natan and a hat by Fabienne Delvigne.
 There was a minute's silence for Stephanie's late mother Countess Alix de Lannoy, who sadly passed away in August of this year. The bride was walked down the aisle by her brother Count Jehan de Lannoy.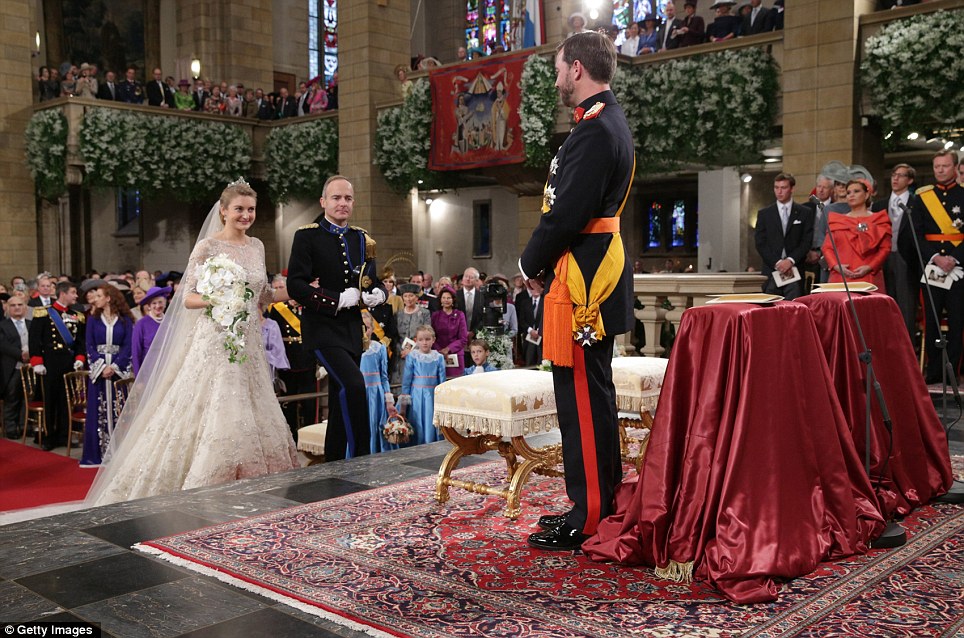 There are three official languages in Luxembourg ~ German, French and Luxembourgish, a mixture of French, German and Dutch. The ceremony was conducted in both French and English.
Again, can I just say LOOK AT THE FLOWERS!!!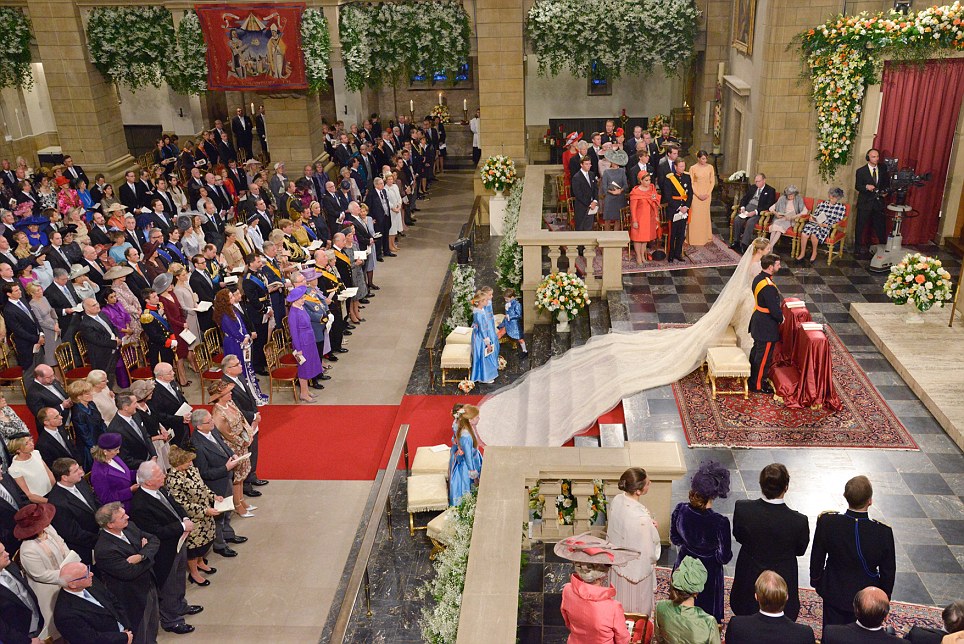 Prince Guillaume is a lieutenant colonel in the Luxembourg army and wore the Grande Tenue, a dark blue uniform from the Maison grand-ducale with the following decorations: the grand cross of the Ordre du Lion d'Or de la Maison de Nassau and the Ordre de la Couronne de chaîne.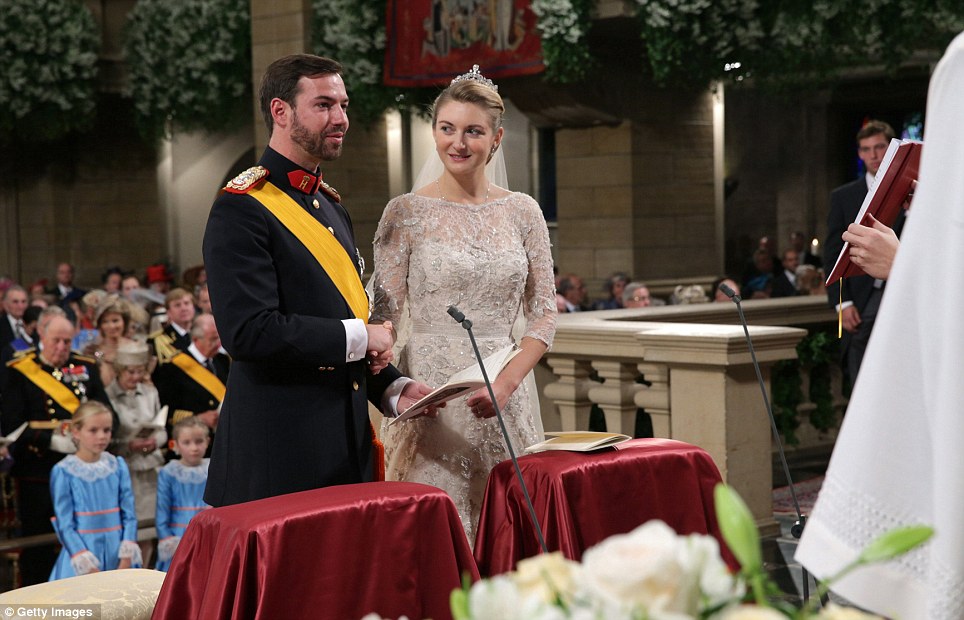 The couple began dating in 2009 and became engaged in 2011.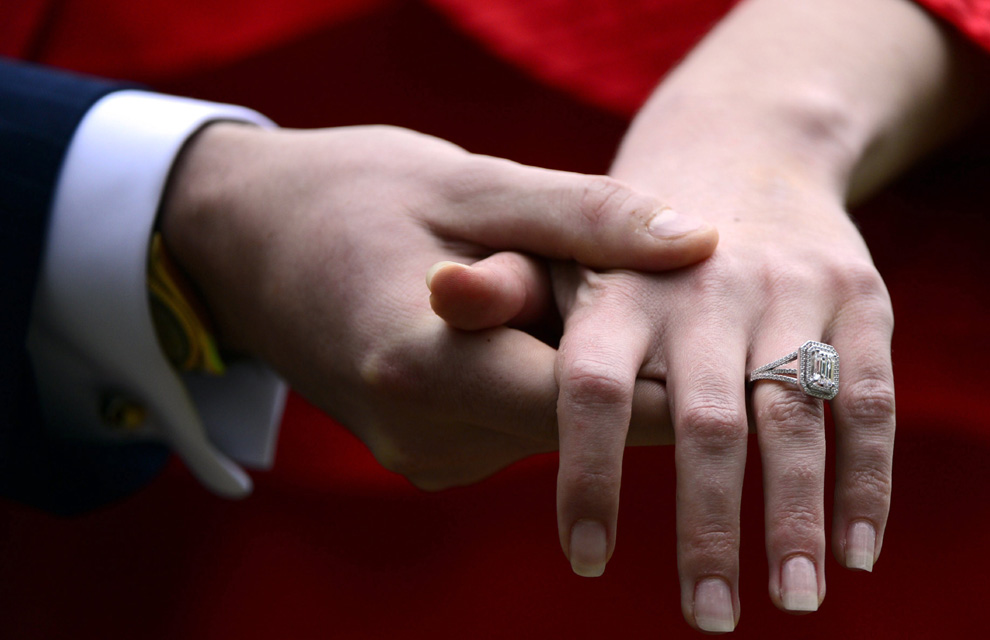 On Saturday the newlyweds emerged from the church under a canopy of drawn soldiers swords while church bells rang out.

The bridal party was dressed in the traditional colors of the House of Nassau: orange and blue. The attendants were as follows, Miss Isaure de le Court, Countess Louise de Lannoy, Mr. Lancelot de le Court (brides nephew), Countess Caroline de Lannoy, Miss Madeleine Hamilton and Mr. Gabriel de Luxembourg (groom's nephew).

Wedding guests included Prince Edward, Earl of Wessex and Sophie, Countess of Wessex who represented the House of Windsor. Sophie wore a dress by Emilia Wickstead.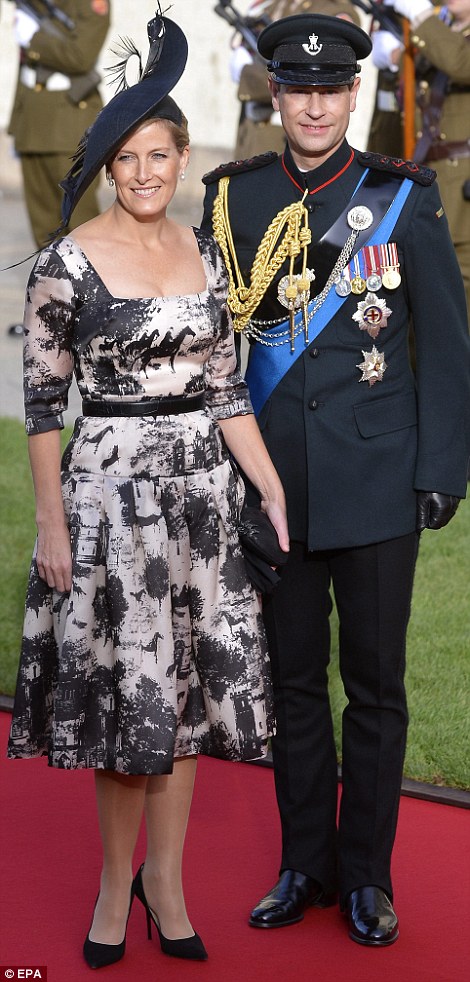 Princess Caroline of Monaco was dressed in Chanel.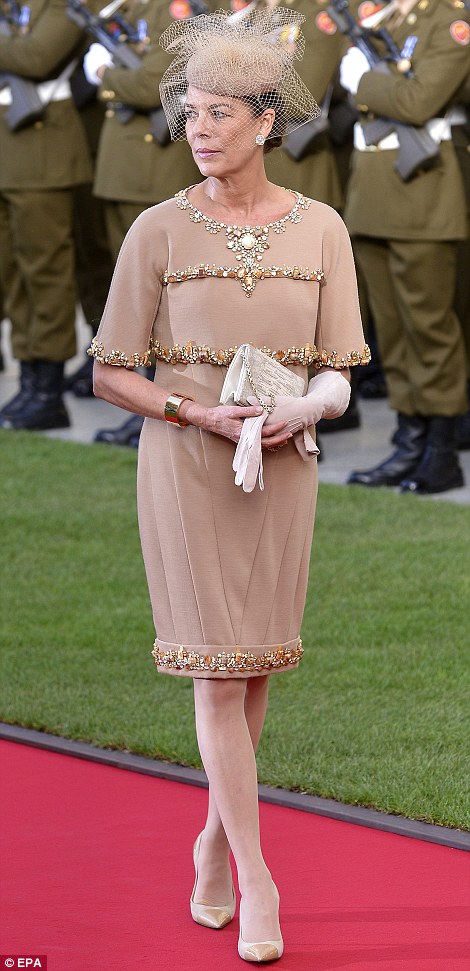 Also in attendance were Crown Prince Felipe of Spain and Princess Letizia of Spain. Her attire at Royal events is always stunning.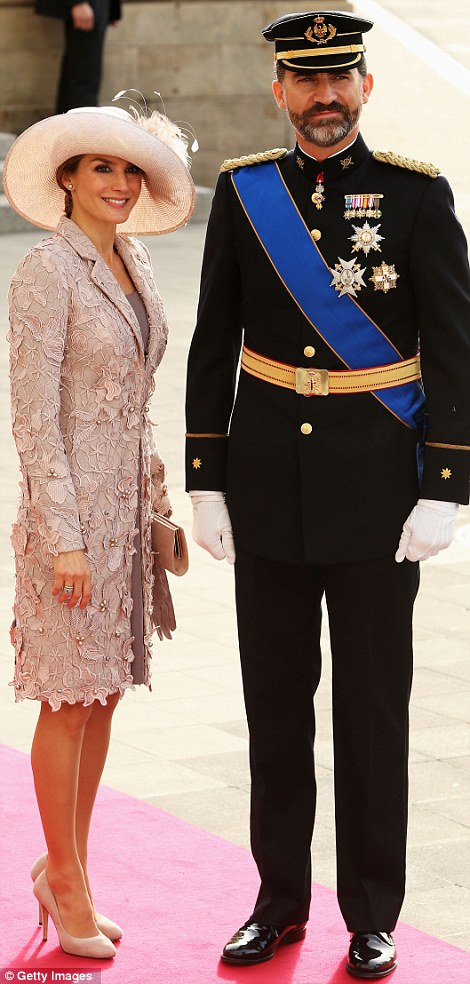 There were also a host of other royals in attendance.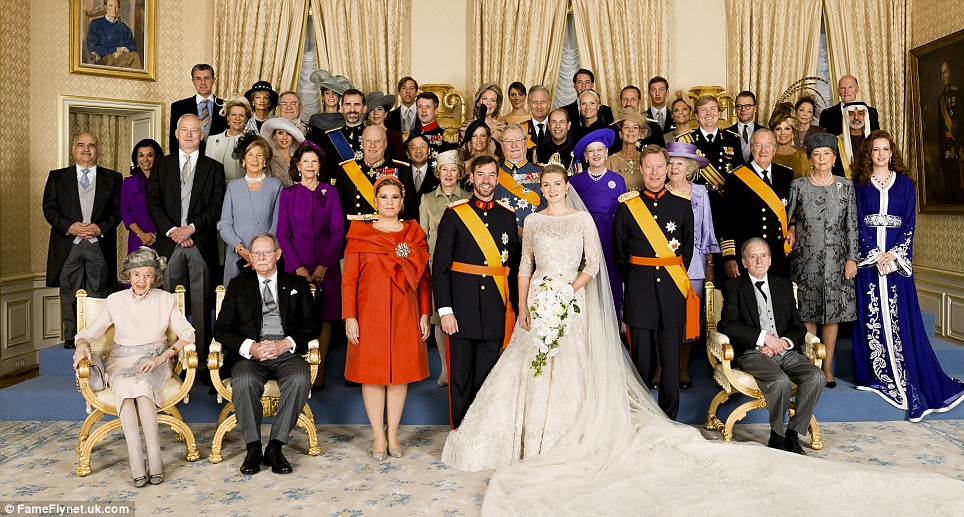 On the balcony from left to right: Prince Louis, his wife Princess Tessy, Prince Felix, Grand Duke Henri, Princess Stephanie, Prince Guillaume, Grand Duchess Maria Teresa, Princess Alexandra and Prince Sebastien.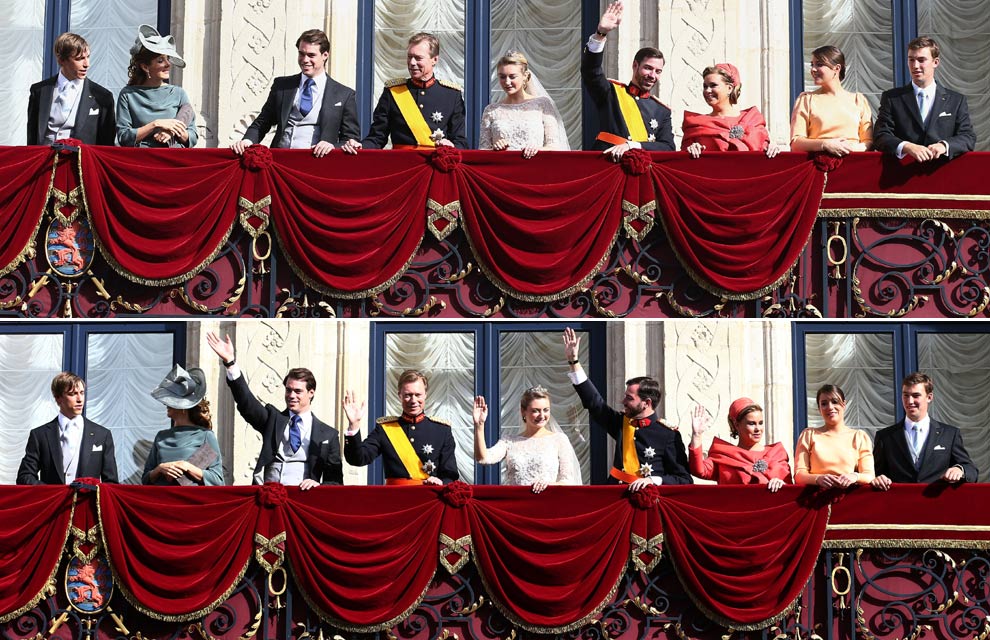 The post nuptial photographs took place at the Grandducal Palace, the official residence of the Grand Duke and Duchess.
Best wishes to the happy couple!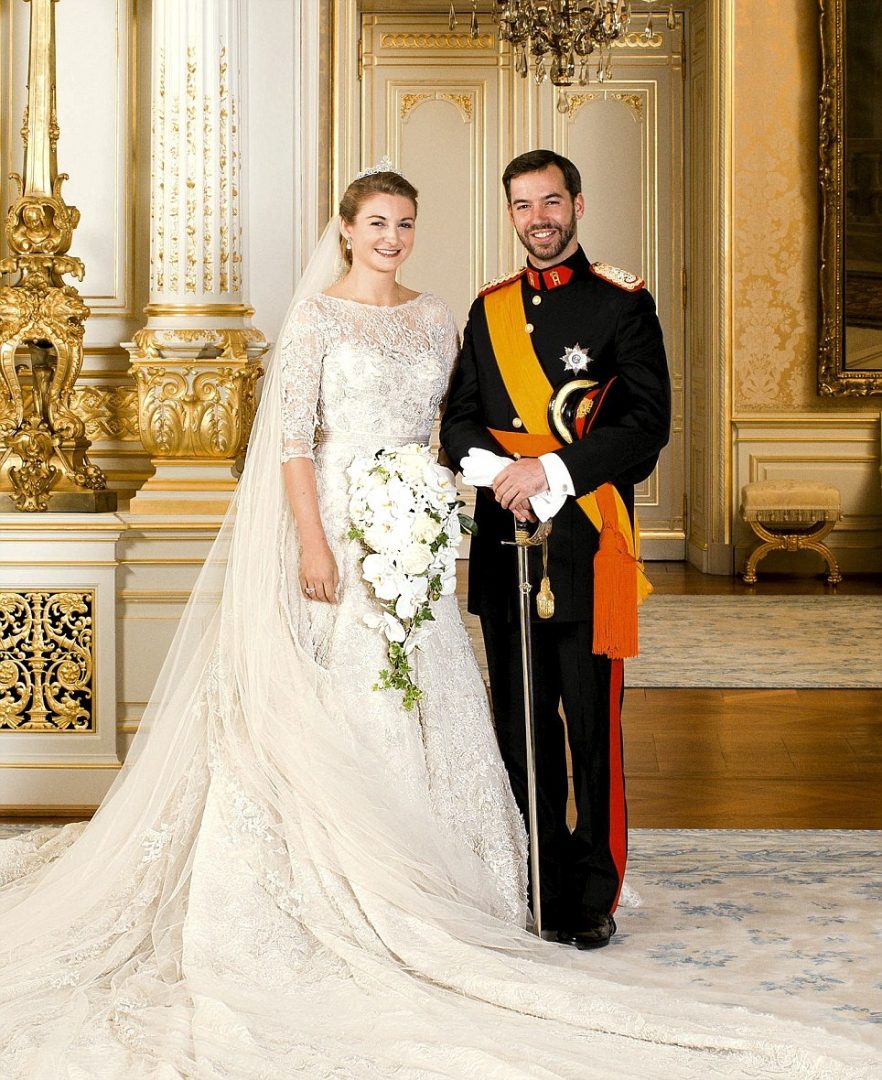 Are there any weddings in your future?
Laura