Every holiday I see gorgeous mantles done up for the season and it makes me long for a fireplace. But honestly, we don't really need one here in Phoenix.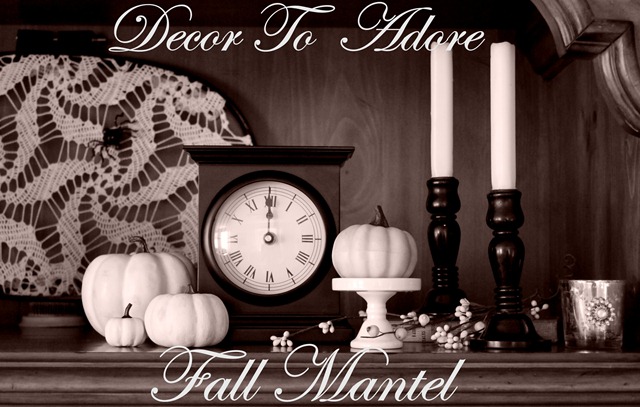 A few weeks ago I came across a lovely image of a shelf decorated for fall and I read a phrase that was new to me ~ "fantel" ~ a faux mantel. Where have I been? This word concoction has been in use for over a year! I liked it so much I thought I would make it my own. So I searched my house and thought that the shelf in the center of our entertainment center could use an autumnal transformation.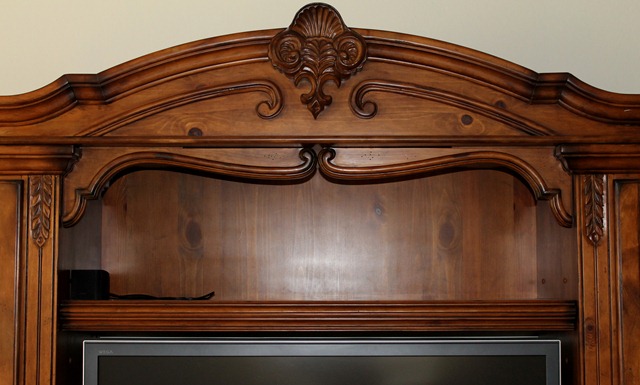 I had decided that I wanted a neutral holiday palette this Halloween so I shopped the manor for all things white, crème and black.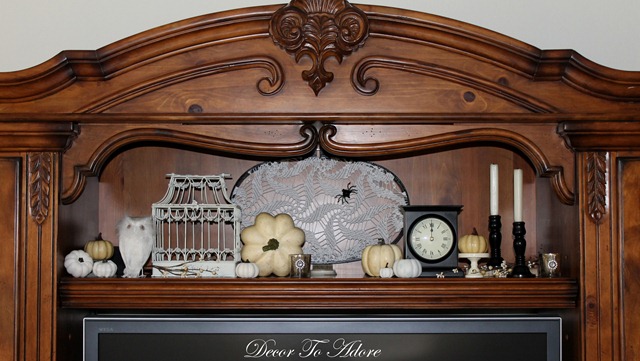 First things first, the orange pumpkins I had on hand received a paint transformation with two coats of Folkart acrylic craft paint in white, champagne and crème.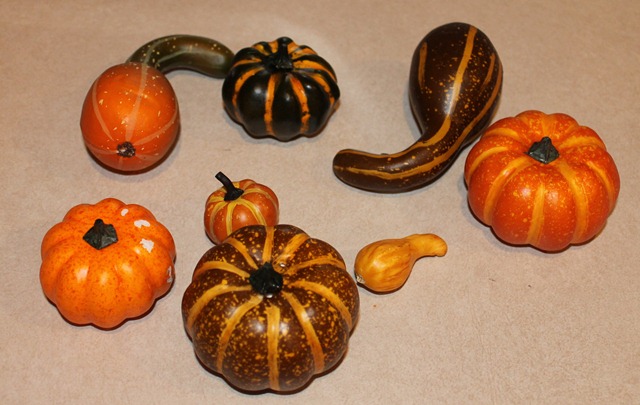 I began decorating from left to right. The birdcage was placed first and joined by an escaped snowy owl. I then added in my newly painted pumpkins, a mercury votive and a bit of bittersweet.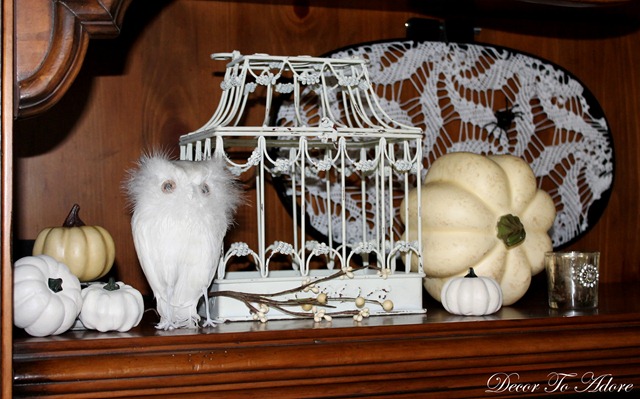 In the center I placed a spooktacular web. (You can view the easy tutorial HERE.)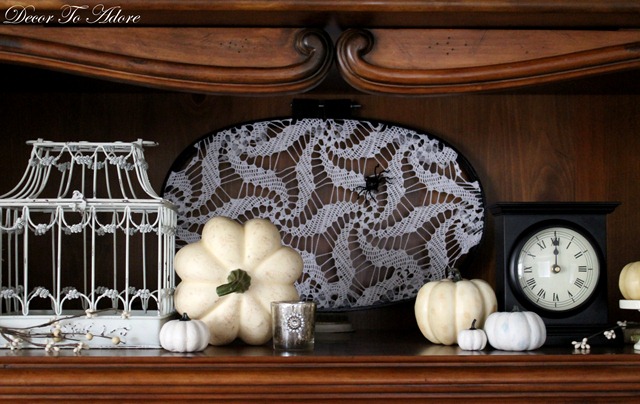 The left side was finished with a pair of antique ebony candlesticks, more pumpkins and a mantel clock forever stilled at the stroke of midnight.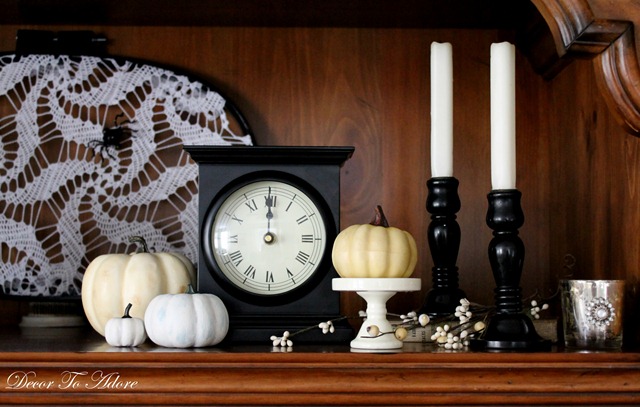 It was deemed "cool" by the kiddos. Hubby was just thankful that the display didn't impair his television viewing. 🙂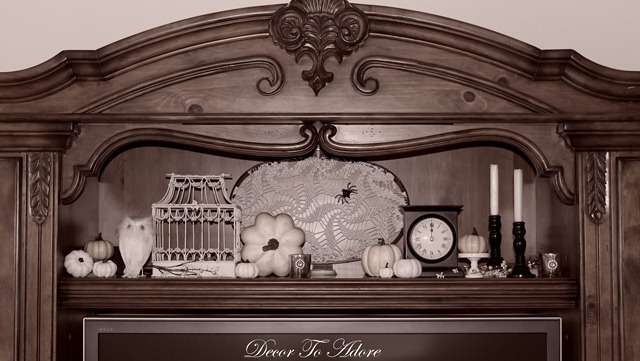 Do you have a mantel or will you be creating a fantel?
Laura
Linking to: