One of my Pinterest boards is strictly dedicated to
crafts and projects I have made
. Of the 150 items posted there is this Cute As A Cupcake Gift Bag that my guests received at a 

Swap Soiree

. It can be color customized for any holiday or occasion.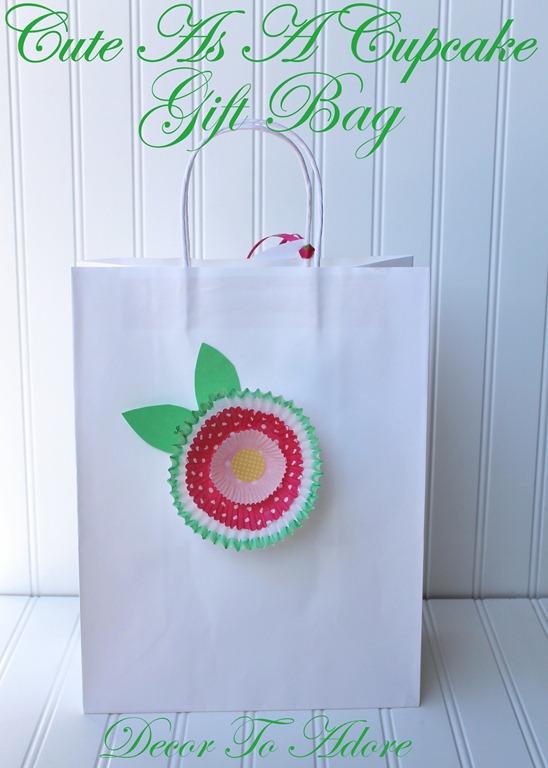 Cute As A Cupcake Gift Bag
The bags were personalized with an easy embellishment that could be used as nametags just on their own or added to paper napkin rings, placed in a row to create a garland….the possibilities are endless.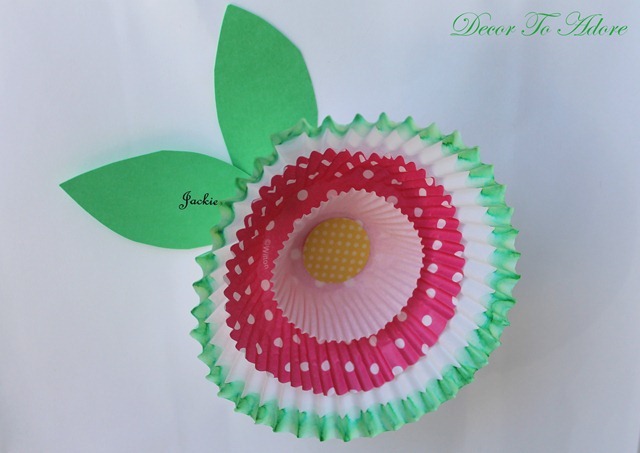 What You'll Need
I began with plain white gift bags purchased in a pack of six at Joann's. Using a 50% off coupon they were $3.00 for six in the extra large size. You could, by all means, use a smaller size or a different color. Next, I hit the dollar store and my local baking supply shop I purchased cupcake liners in various sizes and colors. If you wanted to go big you could also use coffee filters. 



The largest cupcake liner came only in white and I wanted to add a bit of color. So in a small bowl with a bit of water and 2 to 3 drops of green food coloring, I created an easy dye bath.


A quick dip in the bath and the liners were set out on a layer of newspaper to protect the countertop from the dye. They were dry within 10 minutes

.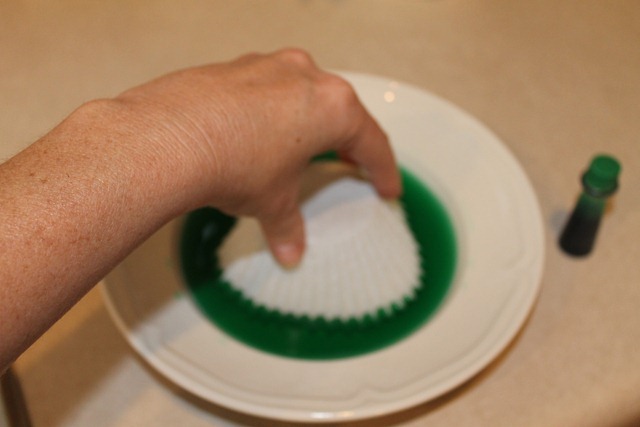 Leaf Template
I printed out the guest names on green cardstock and in freehand fashion cut out a leaf shape. For those that like a template you can use this shape below.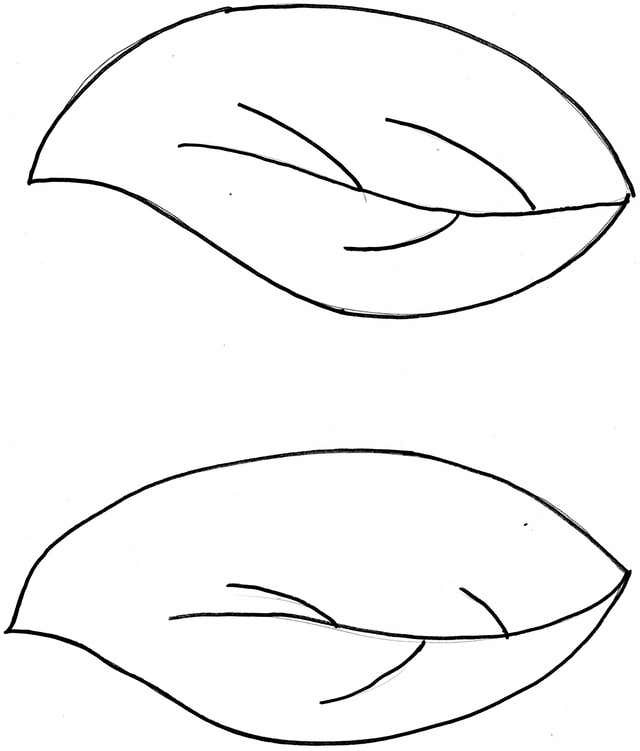 The largest liner was positioned first using just a bit of hot glue in the center to attach it. The leaves were then hot glued on by the tips underneath the largest liner.  Additional cupcake liners in various colors were added on in the same fashion. It was finished in the center with a piece of scrapbook paper in a round shape created by a circular paper punch. You could also use a button. That would be SO cute!



The beauty of this project is that you can customize it to suit your color scheme. Each bag took under a minute to make and was a great hit with the Swap Soiree shoppers!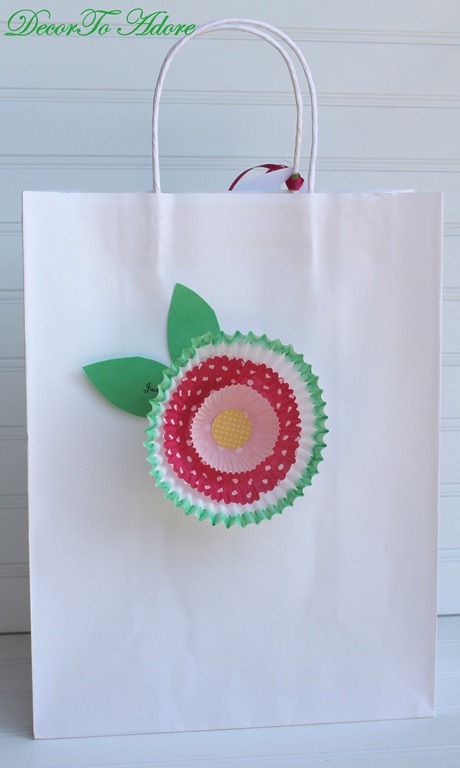 Do you have an event this bag would be perfect for?
Laura