My last home had 24-foot cathedral ceilings in the kitchen so a pot rack was not an option in the kitchen. But my new kitchen has 9-foot ceilings. So I have become a bit obsessed with Pot Racks
There are plenty of premade pot rack options. But I like the idea of something a bit more unconventional. Julia Child I believe set the trend for thinking outside the box with her pegboard pot rack solution.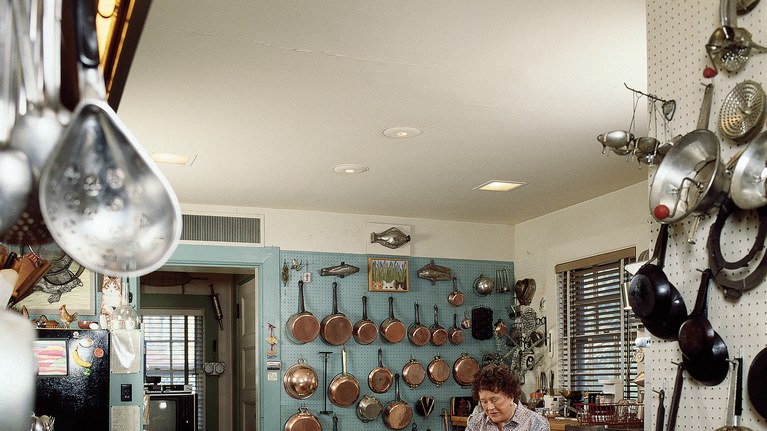 I mean why get something that everyone else can have when you can create your own? Look at how cute this version is. A large piece of drifted wood supported by rope and "S" hooks. Simply lovely. You can see the entire kitchen HERE.
This Old House created a pot rack from simple copper tubing.
I like this simpler design.
A great solution for small kitchen spaces is to hang a towel bar on the side of a cabinet. 
Another great idea of repurposing is using an antique drying rack as a pot rack.
An old ladder has the same effect.
Screen door? Fo Sho (for sure)!
Old fencing provides a certain shabby chic charm.
As for me, I have an antique German sled that I plan on hoisting up. Kind of like this:
So I am off to find a stud. Both the wooden beam and Mr. Décor variety to make this a reality.
Laura
I have temporarily turned off the comments while I am in the midst of moving. I hope you understand. You can always leave a message on the DTA Facebook page.