Are you ready for a majestic celebration?
Today Her Majesty, Queen Elizabeth, is enjoying one of her great passions, horseracing, at the Epsom Derby. On Sunday there will be a seven mile long flotilla of over 1000 boats sailing on the Thames for a pageant to celebrate the Diamond Jubilee. The Queen and the Duke will travel on the Royal Barge, the Spirit of Chartwell.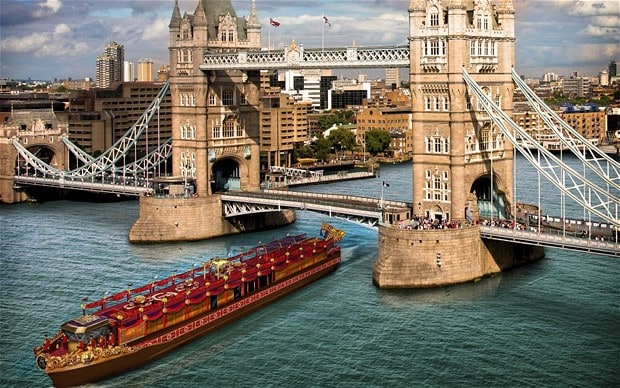 Also on Sunday thousands upon thousands of picnics and street parties will be held in honor of the Queen's Diamond Jubilee. The largest is to be held in Piccadilly. Piccadilly will be closed off to traffic and has been decorated with bunting and other decoration to create an environment of the traditional English summer picnic in the midst of London.
Entertainment is planned such as brass bands, fair rides, craft booths, and vintage car displays. I myself would love to attend one of the tea dances. A five hundred seat table will be set up along the length of Piccadilly. Guests are welcome to bring in hampers (aka picnic baskets) from home or buy food from the several shops and booths that will line the street.
But those seats will fill up fast, you may want to bring your own such as the Right Royal Hemingway deckchair.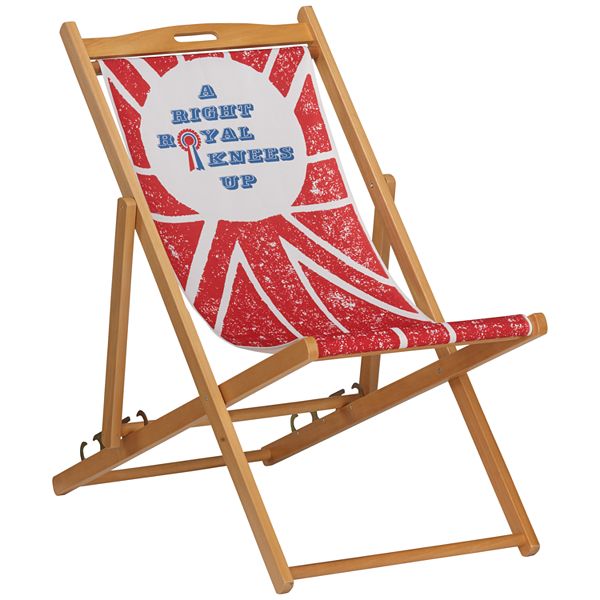 Keep all the ingredients for your fête champêtre at a perfect temperature in a John Lewis cool box.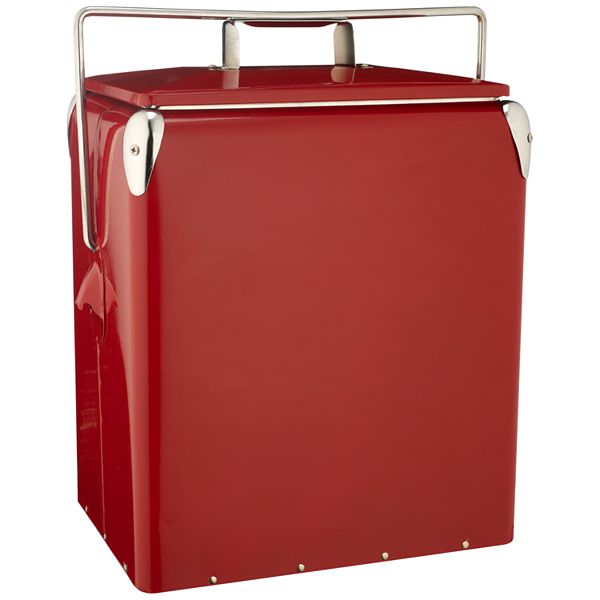 You can also purchase ready made hampers such as those from Fortnum and Mason Picadilly. They have been in business since 1707. The Queen herself made a recent visit on March 1st along with The Duchess of Cornwall (Camilla) and the Duchess of Cambridge (Catherine).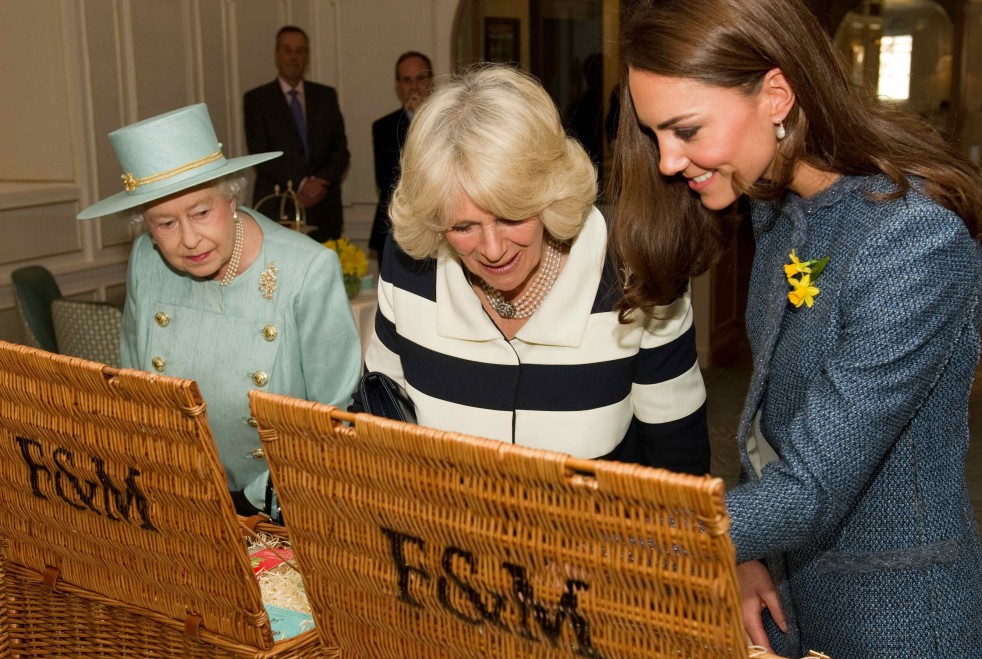 The first hampers created by Fortnum's met the demands of well-heeled travellers, traveling to their country estates or to take the waters in Bath. F & M is offering several different hampers, also known as a "tuck box". The least expensive, Fortnum's Jubilee Picnic, is still a bit dear at £40.00 ($62.00) . It includes smoked salmon sandwiches, Coronation Chicken salad and some scrumptious Eton Mess ~ a dessert favored by Princes William and Harry.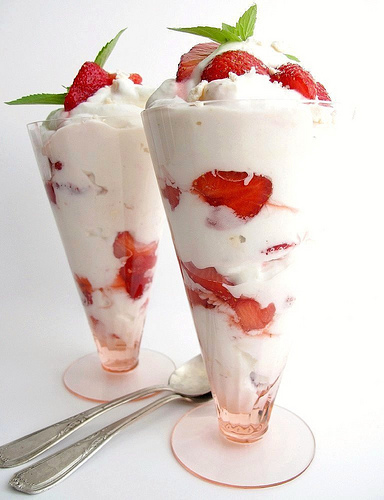 Of course this is the Diamond Jubilee so why not go all out with Fortnum's Wicker Picnic for £200.00 ($308.00) ? It includes such fare as beef carpaccio and bread rolls, dressed lobster, an English garden salad, a cheese course of Cropwell Bishop Stilton with Walnut Wafers and, to finish, Red Fruit Tarts and Fortnum's Marc de Champagne Truffles.
The lucky 13,000 invited to Buckingham Palace on the eve of the Diamond Jubilee concert will feast on crudités, coronation chicken, poached Scottish salmon and chocolate indulgence and lemon madeira cakes. The guests will also receive a waterproof poncho.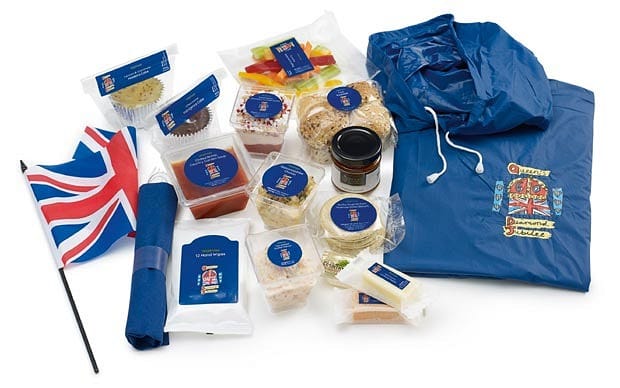 All food should be accompanied by such celebratory drinks as lemonade, sparkling wine or Pimm's.
I imagine that most of the masses will bring in disposable serve ware. These street party napkins from Selfridges make me feel quite merry.
The Brits really do make good looking paper goods such as these fun plates.
Finally, a throne grand enough for a cupcake!
I myself want this cake stand so badly I can taste it. Sadly, it is sold out everywhere.
If you are at home, a wee bit of patriotic bunting is a necessity. You can find free printable bunting HERE, HERE, and HERE.
You can also use the official Diamond Jubilee china. The pieces feature a border of gilded oak leaves, acorns and the national symbols of daffodil, rose and thistle, entwined over a blue base. Prices range from £25 to £175 ($38~$270) .
We here at Décor To Adore manor plan to "large it up" over the weekend. ("What is a week end?" Name that quote~ ha!)
Here are some other English hamper ideas so you might enjoy your own celebration:
Wiltshire ham, poached salmon, pork rillettes often served with chutney, chicken, tomato and mozzarella pie, pork pies, Scotch eggs, green salads and potato salads.
Finish your meal with fresh strawberries with mint or you can create a delicious raspberry trifle. It's what I will be serving.
Of course the fur boys wanted in on the action too. Given that they share short leg syndrome with the Queen's corgi's, Rudi and Franz consider them to be kindred spirits and wanted their own cake.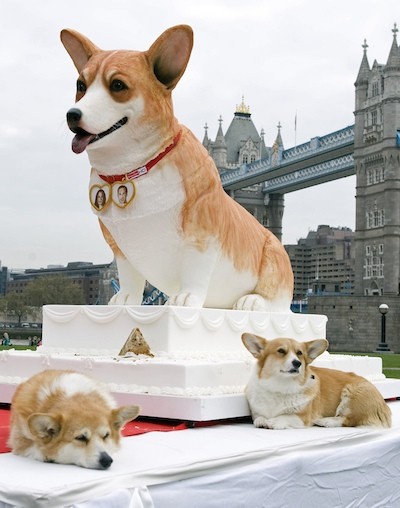 Hmmm, somebody's feeling a bit high and mighty. Of course who could blame them? Dachshunds have been part of the Royal pack since Queen Victoria was given a dachshund by Prince Albert. I guess the crown does fit!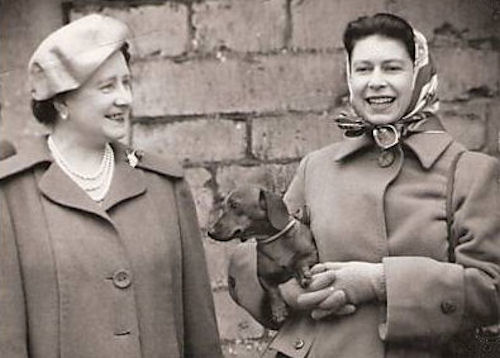 Knees up!
The Duchess of Decor