The Fashionista and I have had a major crush on the Anthropologie Perpetual Blooms towels for over a year.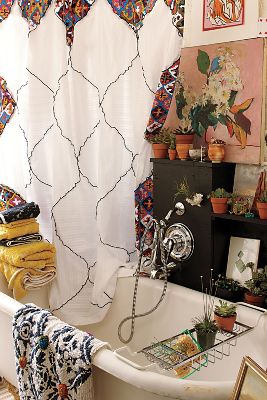 She likes the gold.
While I dream about the turquoise.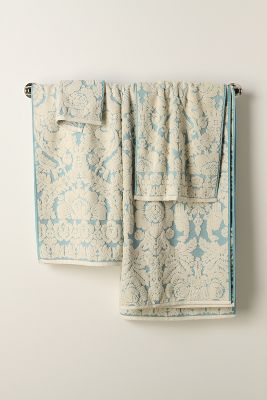 Every time I am in that blasted store I go over and cop a feel of their soft luxuriousness. But the bath towel alone is $36. For ONE towel. Even with my discount I refuse to pay $75 for a set of towels.
When someone shows a pretty bathroom makeover I can spot that towel a mile away.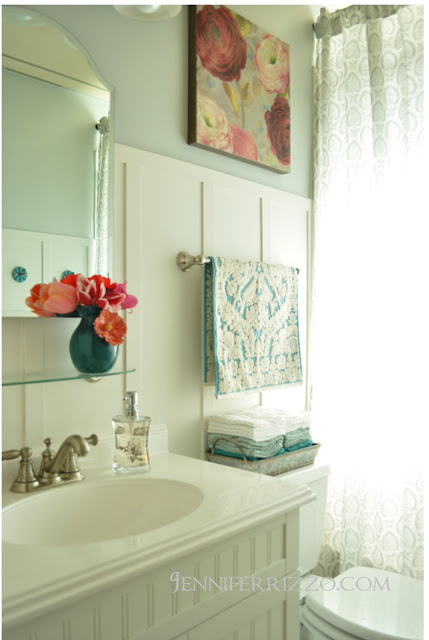 They will not be going on sale any time soon. Anthro keeps restocking and selling out.
So I set out to find a knock off. I checked the usual suspects Pottery Barn, West Elm, Home Goods, JCP and then I was in Target.
I bring you the Target Home Floral Towel. It comes in yellow and aqua. It's also on sale this week for 20% off.
While the towels are not quite as luxurious or thick, they are affordable. Since the Fashionista's roommate recently moved out and took her shower curtain with her, we picked up the Target Home Floral Sketch curtain. (Also on sale.) The gray pulls in the gray from her bedroom and works nicely together.
Don't even get me started on the bath mats.
Now, as soon as I actually find a home the aqua gems are mine, all mine!
Laura