Every spring I try to create something by hand for my children. It is a bit of love to place in their Easter basket that perhaps they will cherish. This year is Vintage Inspired Resurrection Eggs.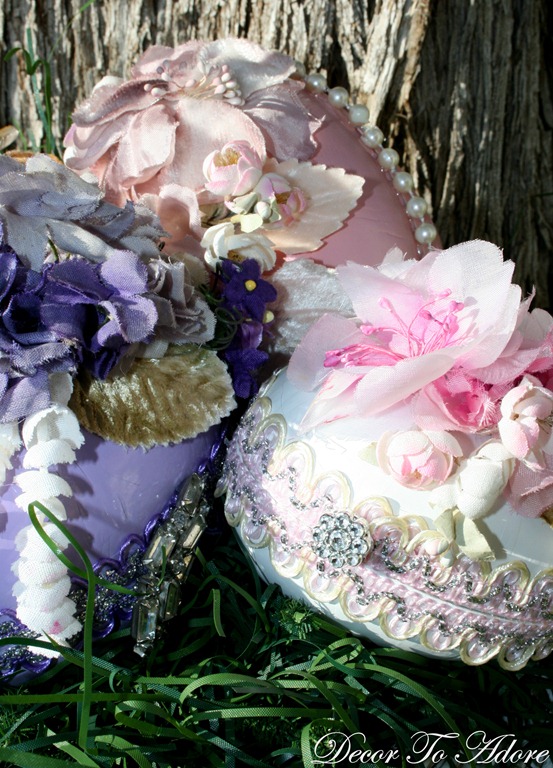 Vintage Inspired Resurrection Eggs
This Easter project was one I have been wanting to create for several years. But it requires Papier–mâché eggs. Generally, by the time spring rolls around and I think about it the bins at the craft store that hold such eggs are EMPTY.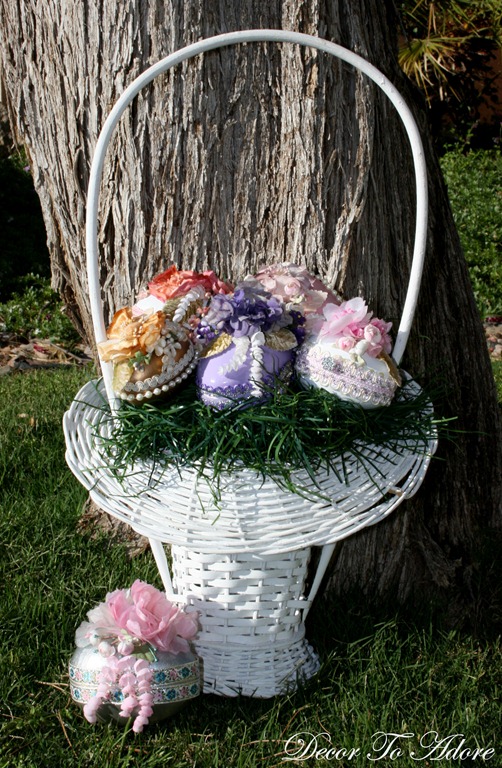 This year was no "eggception". Empty Bins! WHO is hoarding the eggs?
Last week as I began unpacking our Easter décor I came across some paper mache eggs that I had purchased while we lived in Germany over 10 years ago. For probably the past 3 years I have not used them as the loud colors seem to clash with the quiet shades now used in our home.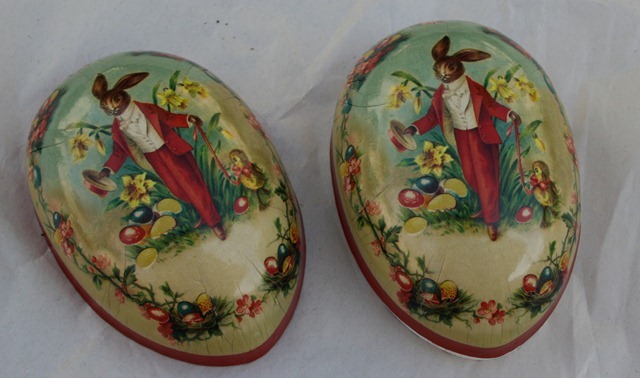 In my recent quest to "use it or lose it" I decided the eggs were eligible for a makeover. I lightly roughed them up a bit and brushed on a coat of acrylic paint first. Ugh. FAIL!!!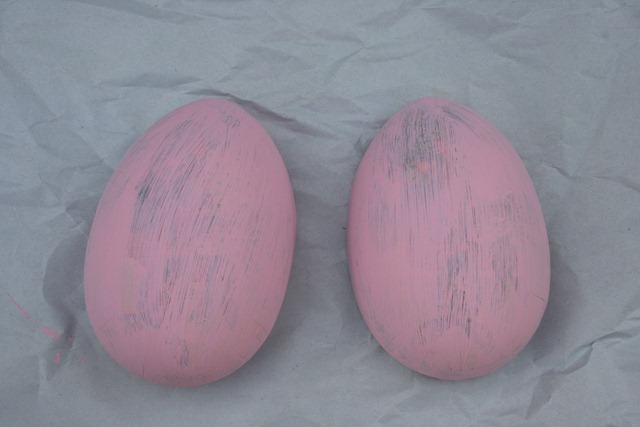 Then I tried some cheapo spray paint I had in the cabinet. Not quite, but I saw potential.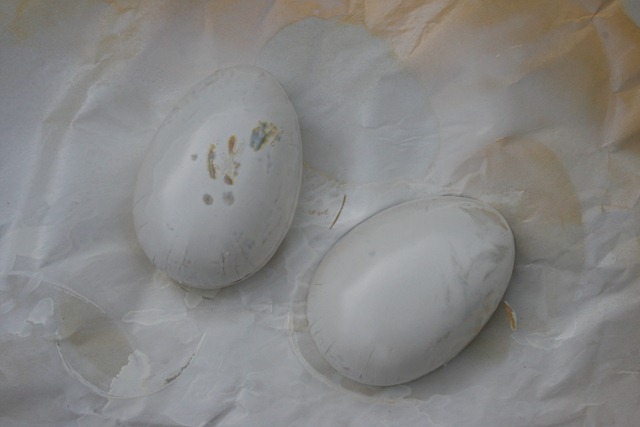 I bought a few cans of Valspar spray paint from Lowe's and it worked beautifully. Continuing with the science experiment I found that Rub and Buff in antique gold worked pretty well too.
Because we all need a golden egg.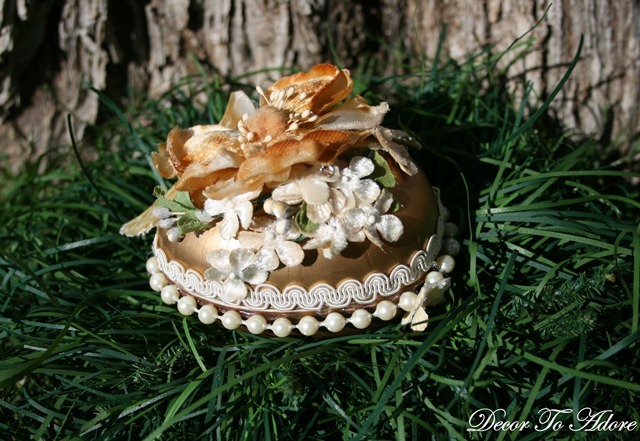 All of the eggs received various forms of vintage trims as well as millinery flowers and leaves. They were simply hot glued on.
The color of this egg is close to my heart as lavender was the accent color of our April wedding.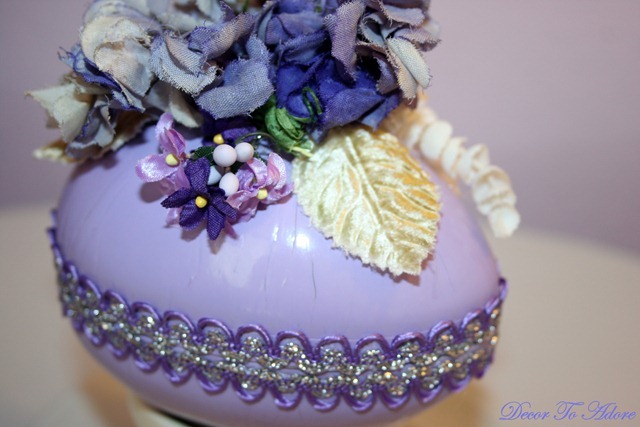 I adore the color turquoise. It reminds me of happy robin eggs.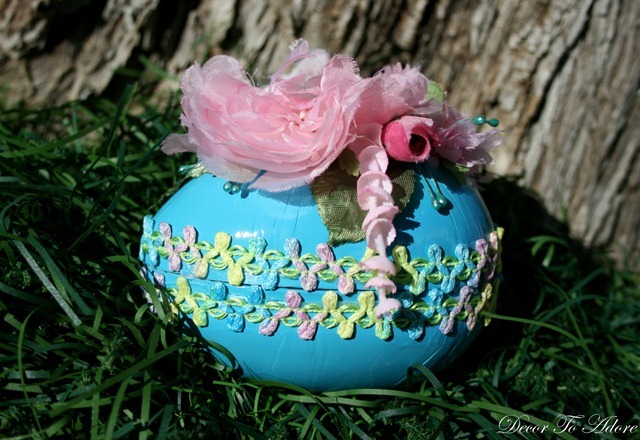 Soft pink makes my heart smile.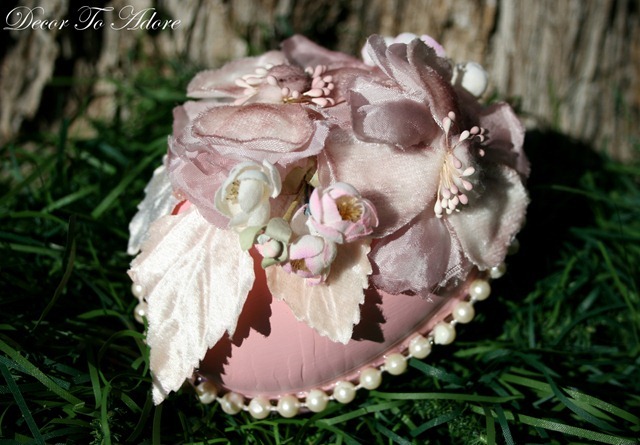 A gray metallic egg, yes, please.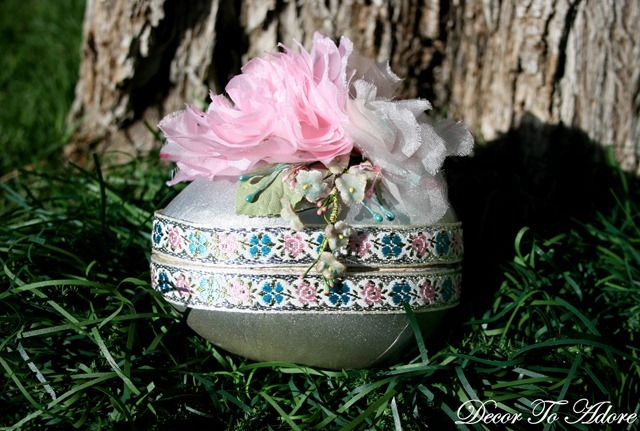 White eggs don't have to be boring.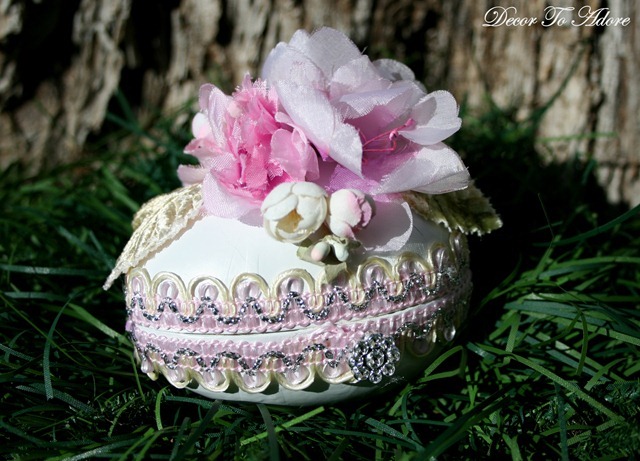 The Fashionista's favorite shade is soft coral.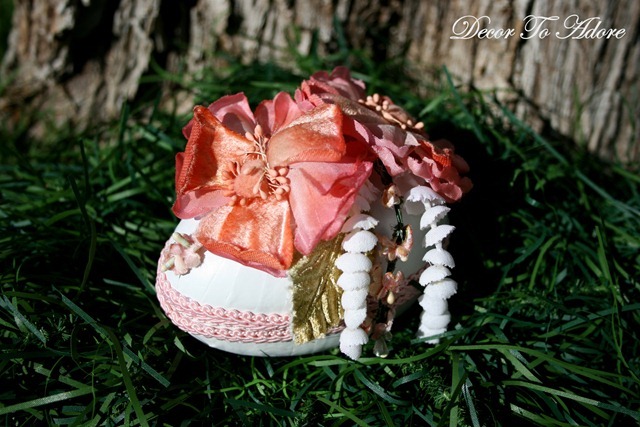 My favorite egg though was the French Blue.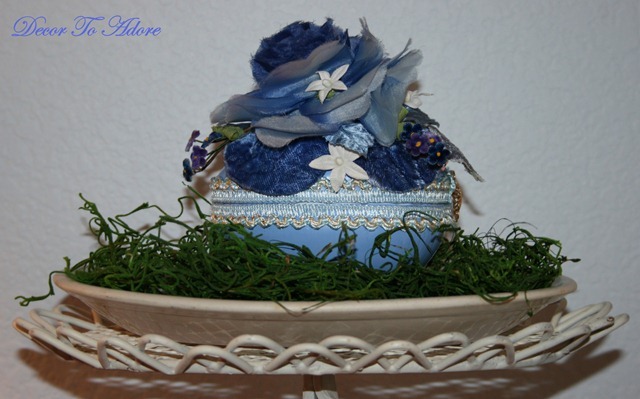 Such sweet eggs needed to be filled with something special.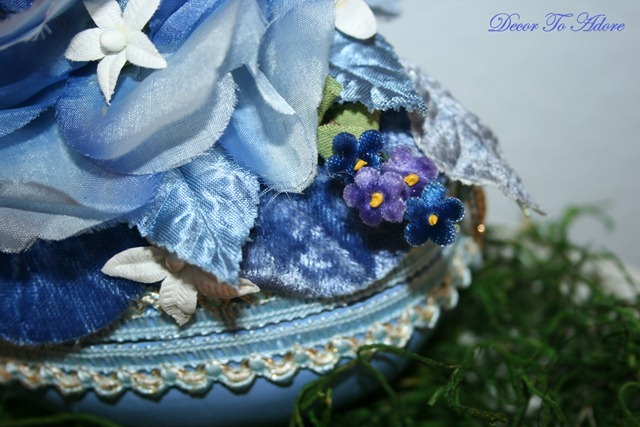 Resurrection Eggs
 I selected 12 bible verses along with a small token that represents each verse. In the days leading up to Palm Sunday, Maundy Thursday and Easter Sunday we open an egg each night at dinner. The eggs are known as resurrection eggs. You can buy a set at most bookstores or easily make your own. In past years I used simple plastic eggs. But I was ready to create something lovely for this treasured tradition.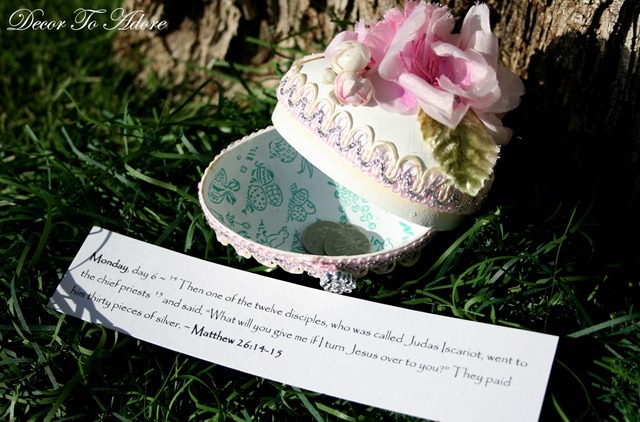 The verses I selected (and the token that accompanies the verse) this year are as follows:
Day 1:  John 13:14-17 ( A piece of terry cloth.)
Day 2: John 19:1 (A leather shoelace.)
Day 3: Luke 22:33-34 (A feather.)
Day 4: Luke 23:34 (Dice.)
Palm Sunday: Mark 11:7- 10 (A miniature plastic donkey.)
Day 6: Matthew 26:14-15 (Three dimes.)
Day 7: John 19:2 (A sharp thorn.)
Day 8: John 19:29-30 (A piece of sponge.)
Maundy Thursday: Matthew 26:26 (A cracker.)
Good Friday: John 19:16-18 (A small wooden cross.)
Day 11: Mark 15: 44-46 (A rock.)
Easter: Luke 24: 1-6 (Praise be to God, it is empty.)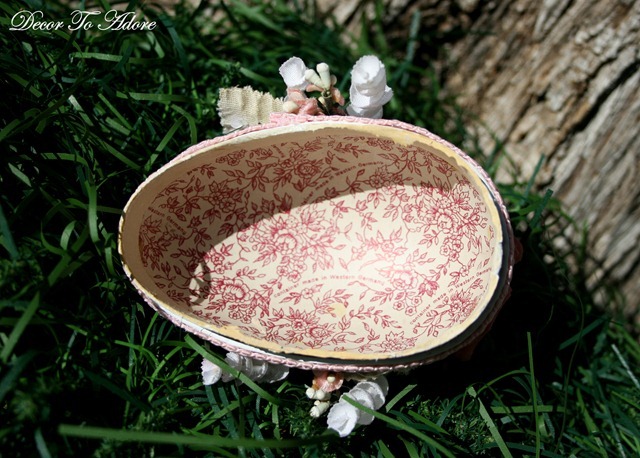 Happy holy week friends!
 Laura