On the day of her birthday my grandmother proclaimed that the Queen of England had nothing on her.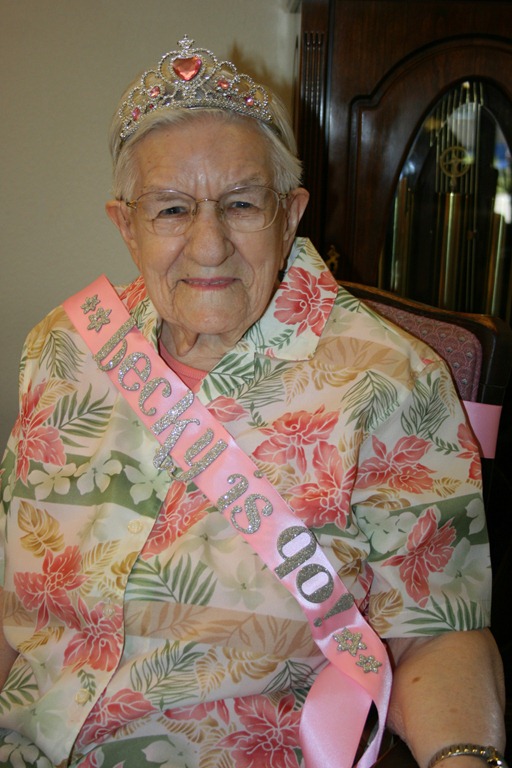 Stuffed into my suitcase along with all the other party paraphernalia was a spool of double faced satin ribbon, press on glitter letters and a crown that each received the full on birthday treatment.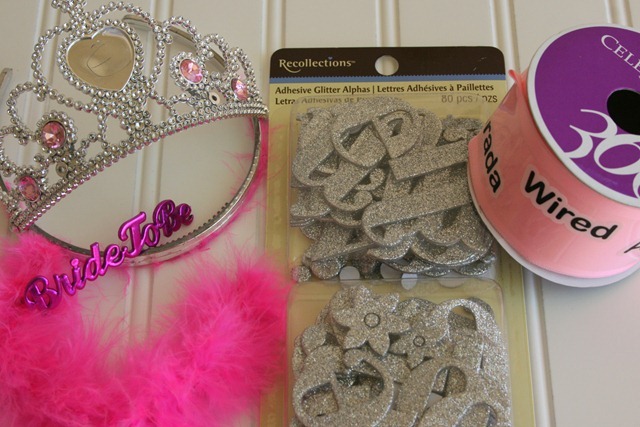 I had exactly one hour to decorate the entire space AND lay out the food. I should have packed my roller skates.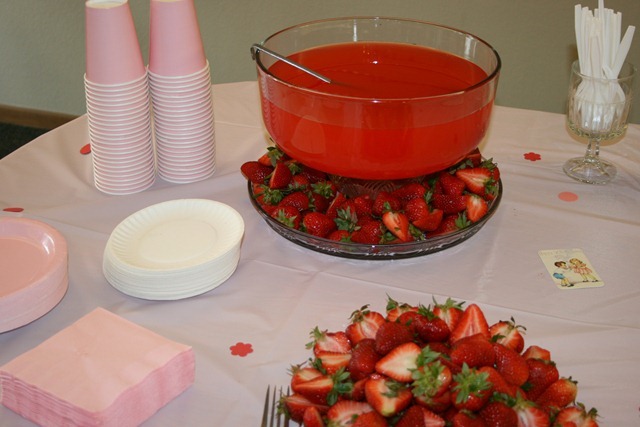 Then it was just me and fifty people who wanted cake. So….. there weren't a lot of photos.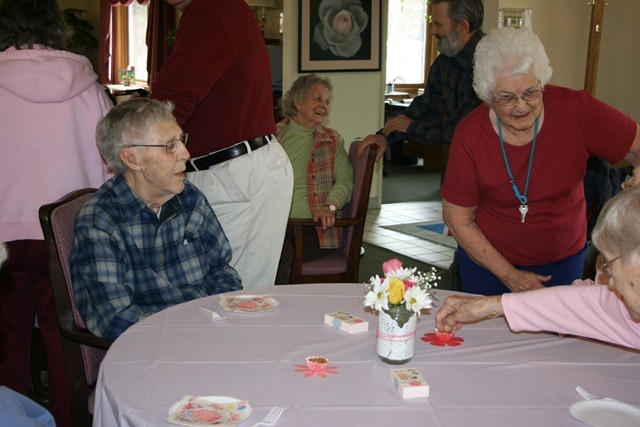 But some of my grandmother's pals deserved to have their picture made.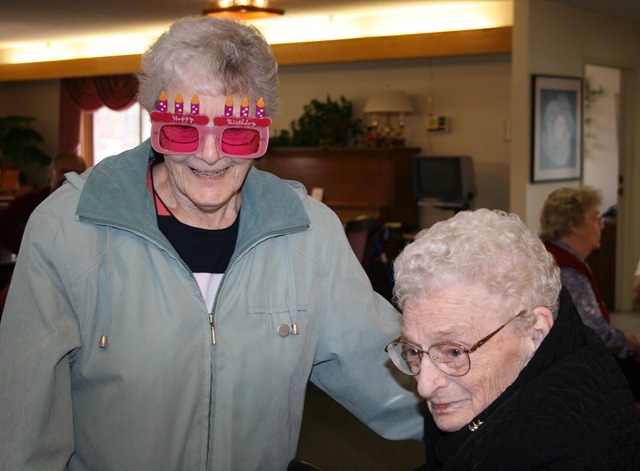 Her minister and several ladies in her doll club also stopped by.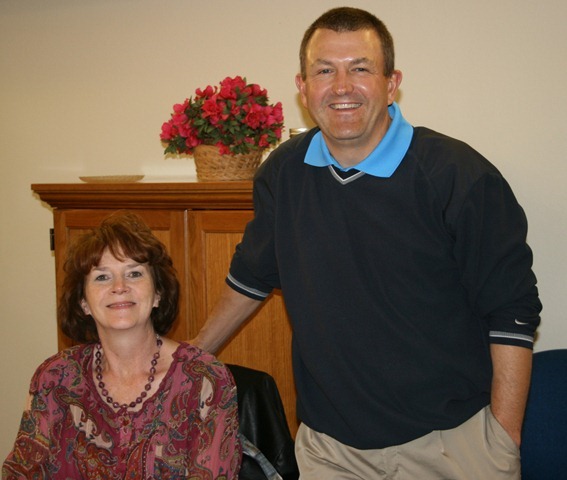 I ordered the cake over the phone and was a bit nervous on how it would turn out. But, granny was happy and it was delicious.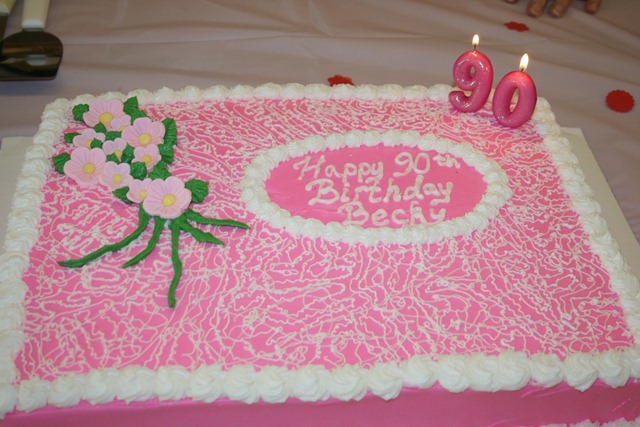 She thanked me for not creating a candle scenario in which the fire department would have had to show up for.
(Here you get a tiny glimpse of the fabric banners I made that decorated the ceilings.)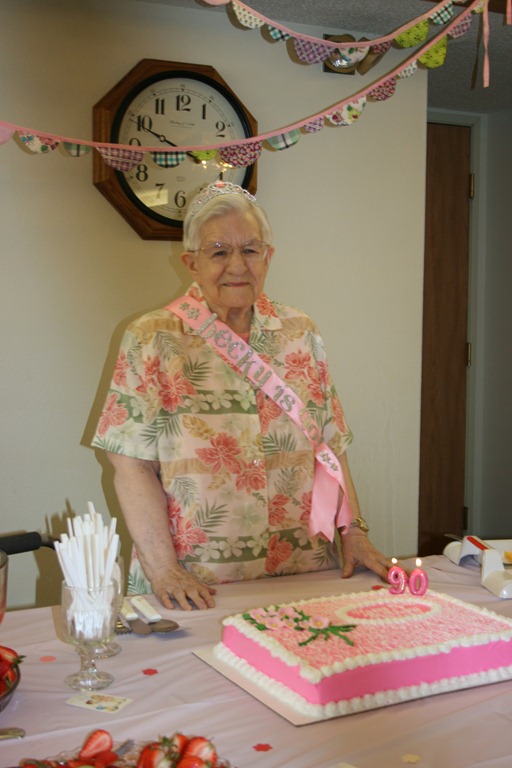 She said that her wish had already came true.
A grand time was had by all.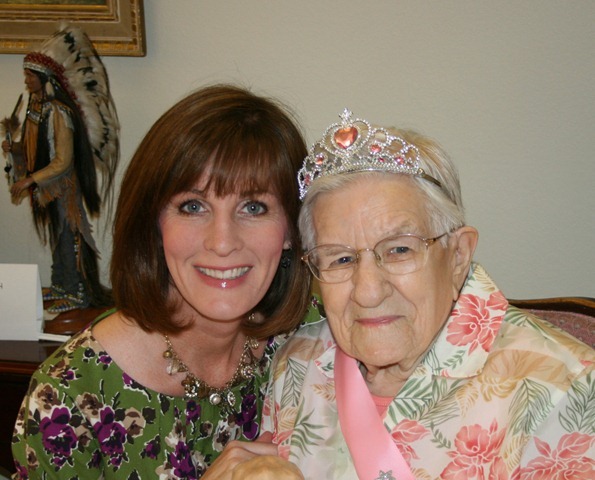 Did you see the Indian figure in the background of the image above? I'll show you a close up of this fabulous creation that my Aunt Kathy made tomorrow.
Laura