My grandmother asked for party favors and party favors she received!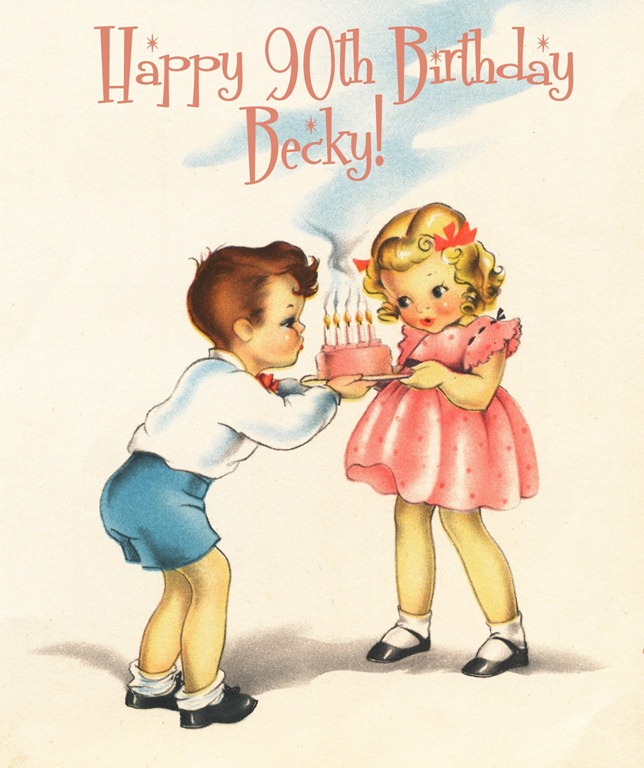 Grandma Jingles loves vintage and antique images featuring children. When I saw this sweet boy and girl celebrating I knew this was the image. I just added the greeting using "sparkly swanky diner font" in Picasa since it has a happy retro vibe.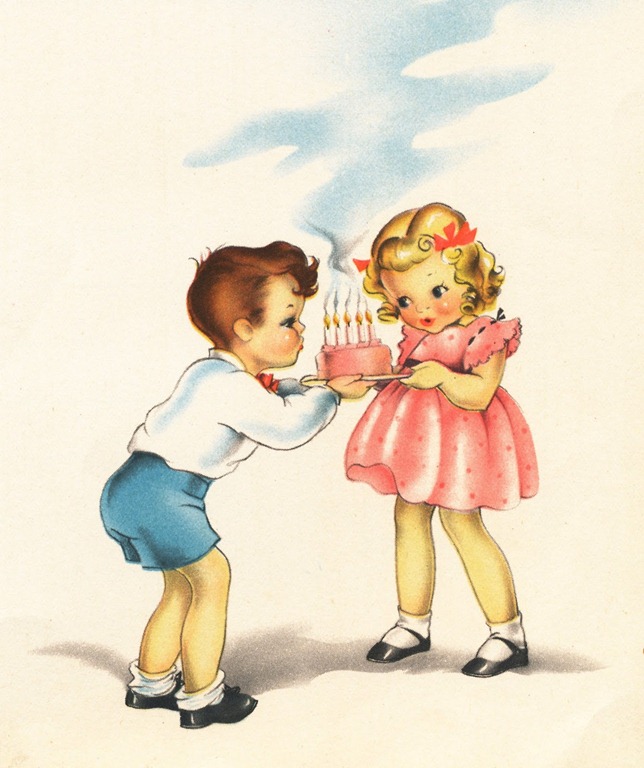 I  wrapped pale pink Martha Stewart party favor boxes from TJ Maxx with vintage paper lace found HERE.
The happy image was then glued on over the ribbon. The paper punch flower was attached and elevated using a 3D foam dot. Both the candles on the cake and the flower received a bit of glittery Stickles embellishment.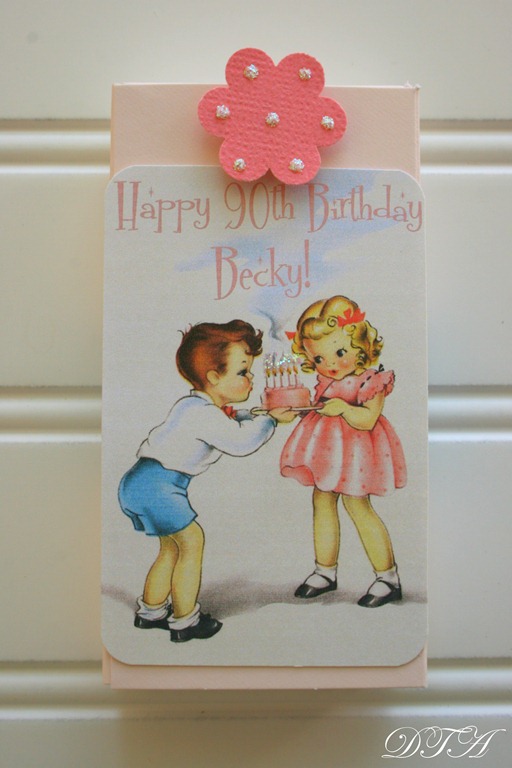 The favors were filled with always in vogue, but retro in feel, pillow mints.
A total of 24 boxes were made and looked so sweet on the party tables.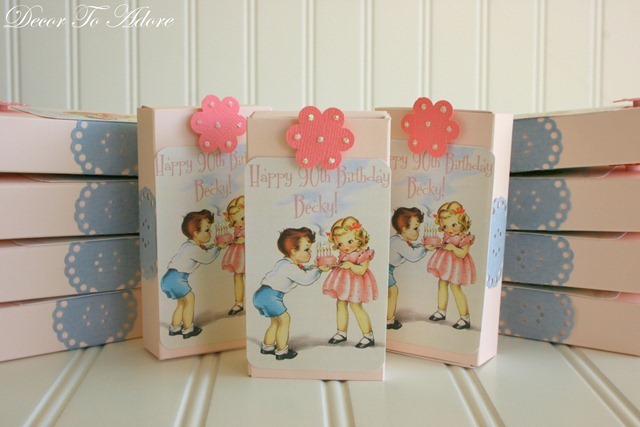 What you your favorite favor?
Laura
I am in a tiny town in Northern Minnesota that has limited internet connection. Forgive me if I am unable to respond.