Late last year I began gathering party inspiration ideas for my Grandma Jingles 90th birthday celebration. They can be found on my Pinterest party board here.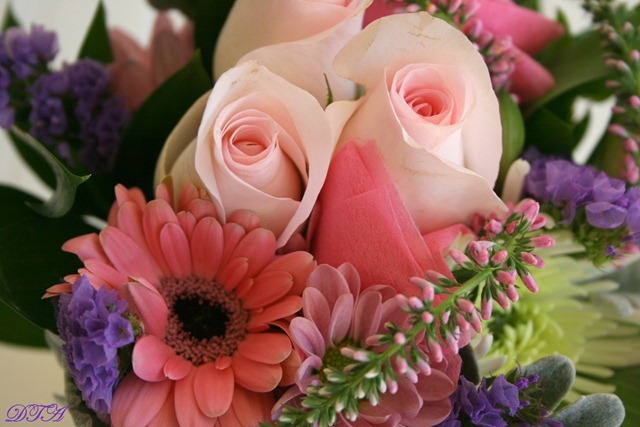 One of the images that I just adored was this floral arrangement from Twig and Thistle.
The arrangement had everything my grandmother loves~ flowers, peachy pink, and a touch of vintage. Of course you can't always find the exact flowers when you need them. But still, I think my version passes muster.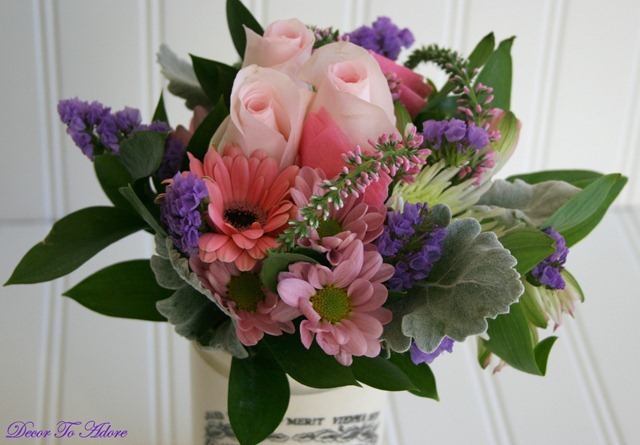 One major difference? The arrangement for my grandmother's party table is in a James Keiller marmalade jar and they used Cooper's. 🙂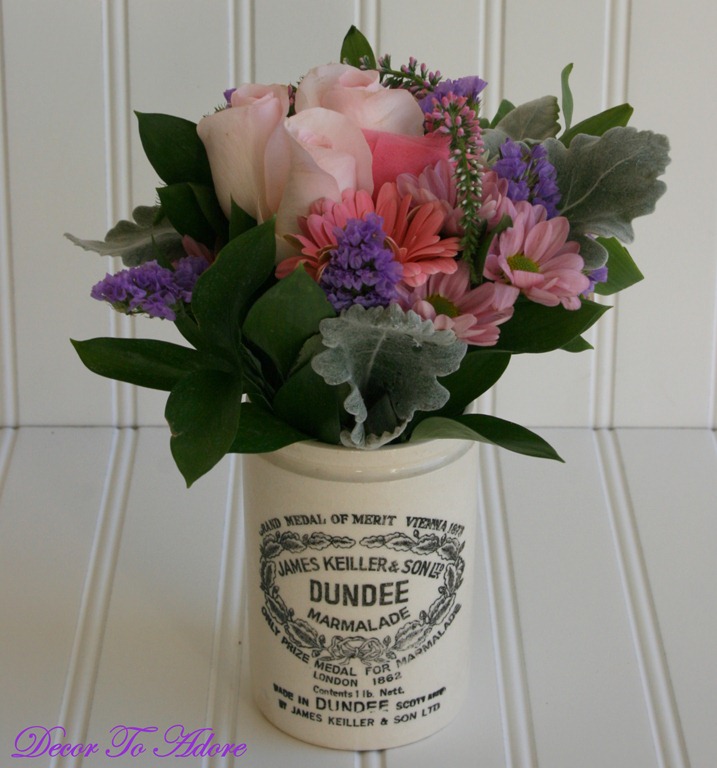 I used coral pink gerbera daisies, pale pink roses, purple status, mauve pink daises, and lambs ear for a touch of soft greenery. I have no idea what this flowering branch is. Anyone?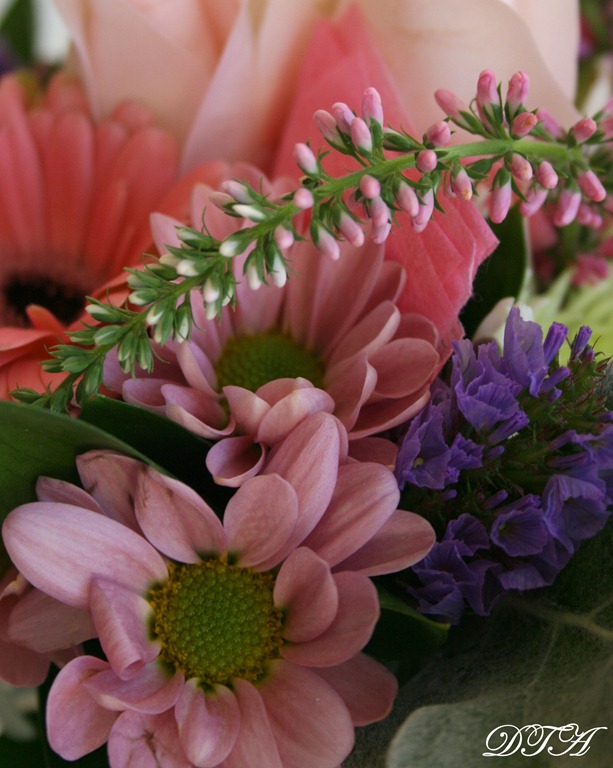 The other tables have arrangements nestled into mason jars found at the thrift store. All of the jars were covered by two small white doilies, front and back. Some were held in place with twine.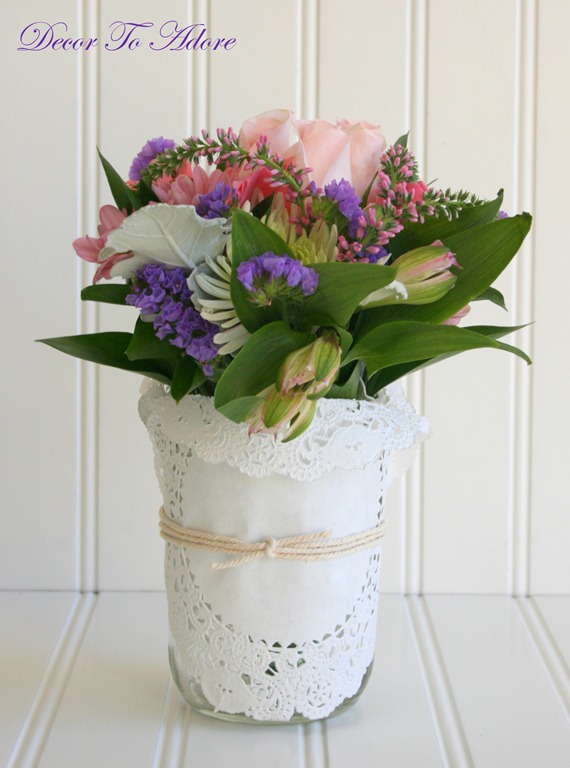 Others received a bit of peachy pink vintage seam binding.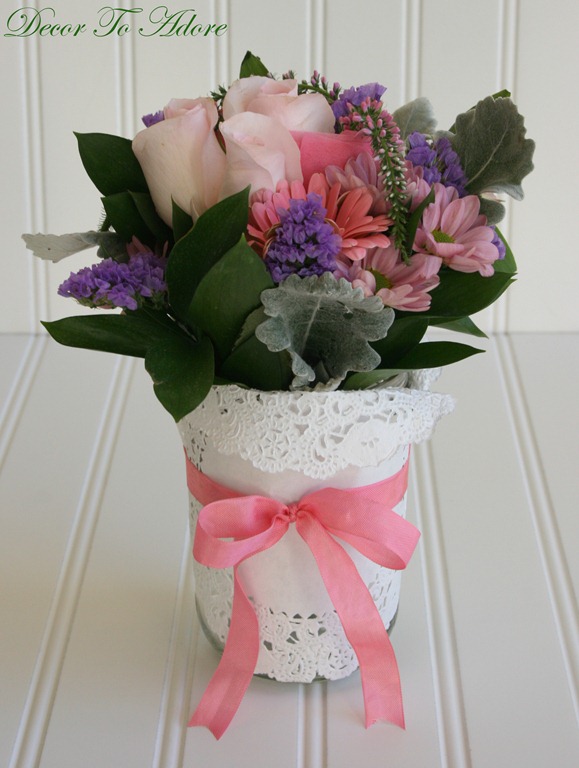 The flowers came from Wal Mart and the grocery store. To make the arrangement seem lush and to stretch the flowers further I added in some folded up crepe paper held in place with florist wire and attached a branch.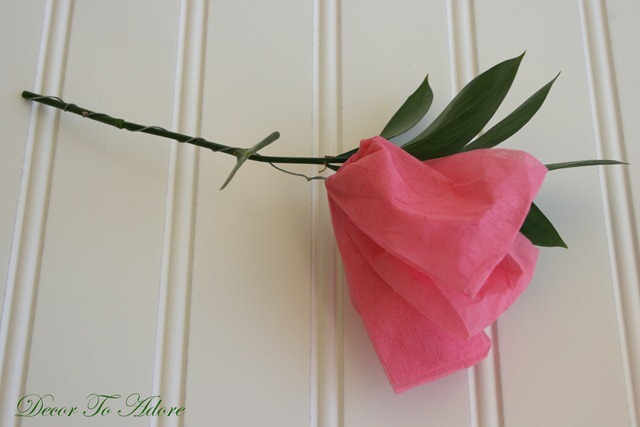 Binding all of the stems with a rubber band and cutting them at the same length helps to keep the bouquet compact.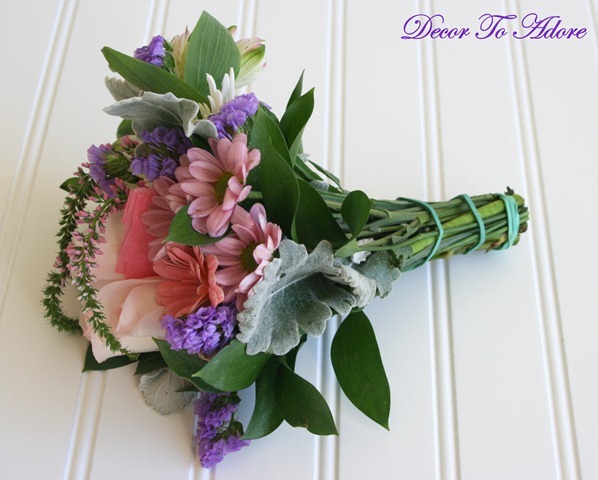 I still have a million other things left to do to prepare for tomorrow's party. My grandmother is understandably off the charts in her excitement level.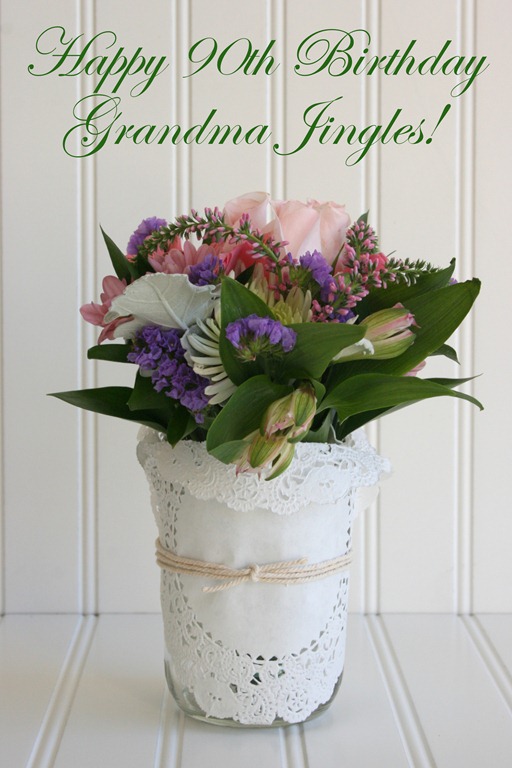 May you have a flower filled day!
Laura
Please know I am in a tiny town in Northern Minnesota that has limited internet connection. Forgive me if I am unable to respond.