Last Sunday I wrote a post on forgiveness. It included a sad story involving my Sweet Boy.
Sometimes when one is going through hard times it is difficult to see the rainbow amongst the dark clouds. It may take several years before we can comprehend the value of lessons learned from difficult experiences and the blessings that may come from walking a rocky path.
Although things have gotten a bit better at school there was/is still one area that the teachers or myself could not control.
The ride home on the school bus .
We as humans generally DO NOT like to be out of control. But there is something so special that occurs when we accept that God has the very best planned for us. Sort of a let go, let God.
I understood and accepted that the bus driver's #1 job was/is to drive the bus full of children safely home. She just can't be a constant referee AND do her job. Neither she nor I could control the children who were cruel to my kid.
I could have made a stink and demanded that an aide be placed on the bus.
It would seem a perfectly acceptable request since the parents couldn't be bothered to teach their kids kindness, manners and consideration, so why should I accept responsibility for how my kid got home?
God showed me that I did have control. I could be responsible, a glorious light AND get my son safely home.
So the decision was made that I would meet Sweet Boy each and every day at his classroom on my bike.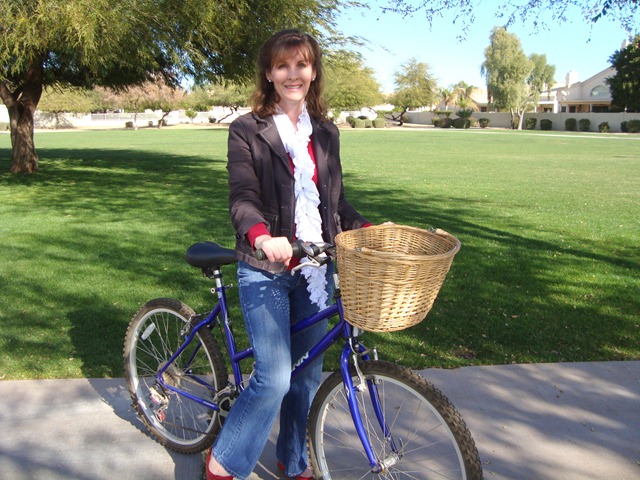 I removed the basket and every afternoon somehow precariously perch my boy's scooter across the handlebars and ride to the school a mile away. (There should be a photo of THAT!) The two mile round trip has been good for me. Because comfort can indeed be found in chocolate and mac and cheese and mashed potatoes and …. 🙂
But I want to let you in on a little secret. A rose has been found amongst the thorns.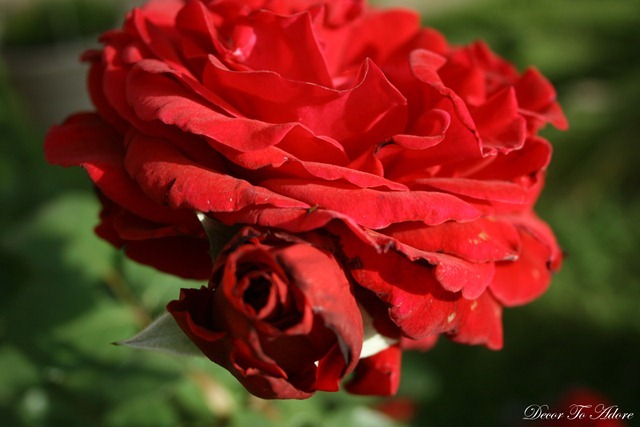 Generally as human beings we don't like to feel as if we are all alone.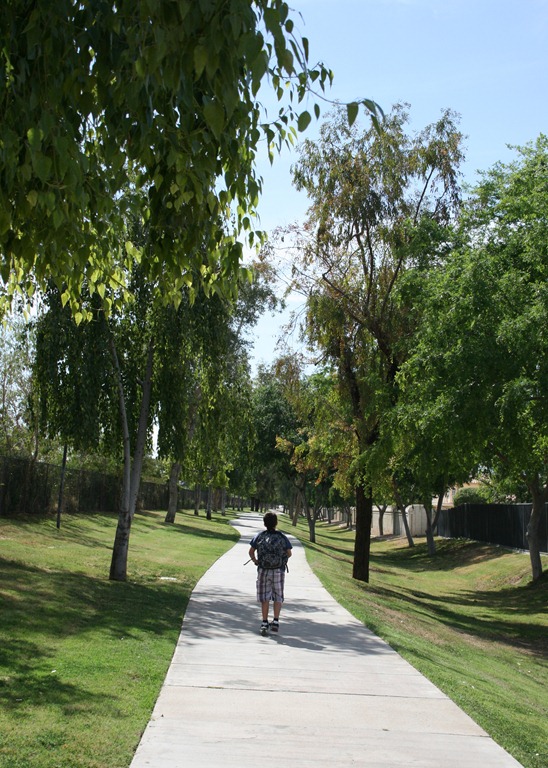 We long to be accepted and become close to other people.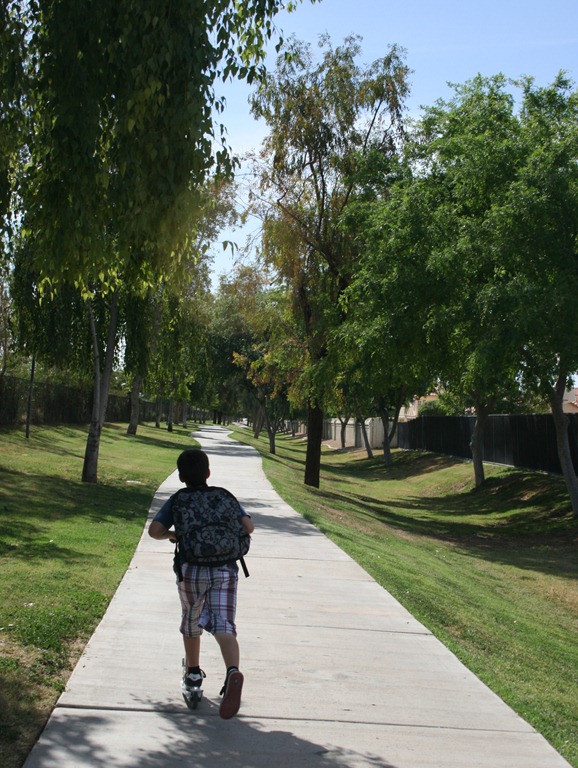 To look over our shoulders and find a bit of comfort.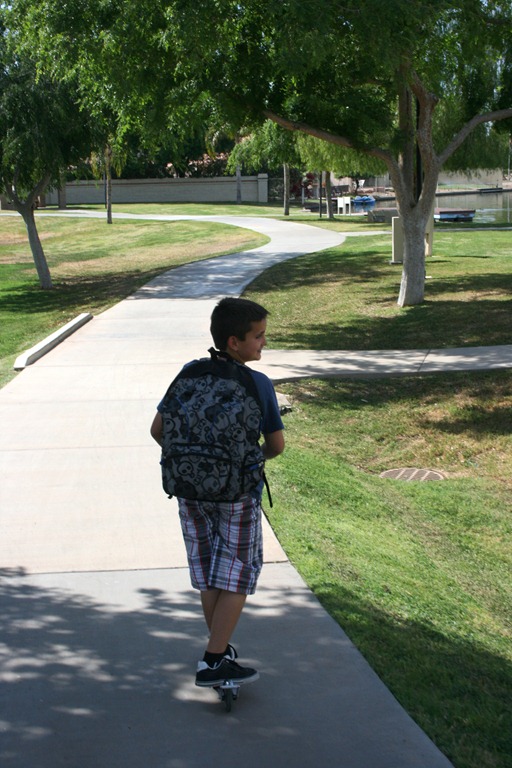 If we are lucky, during this journey of life we might meet a few true blue buddies.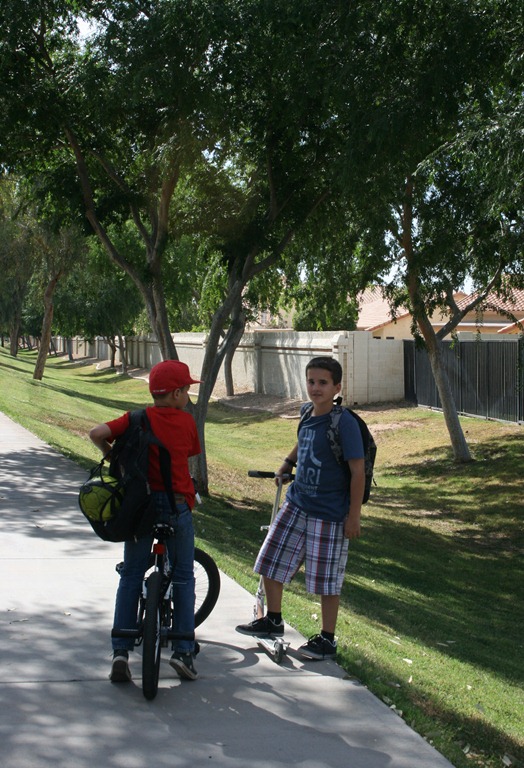 Good friends who stick around when the chips are down.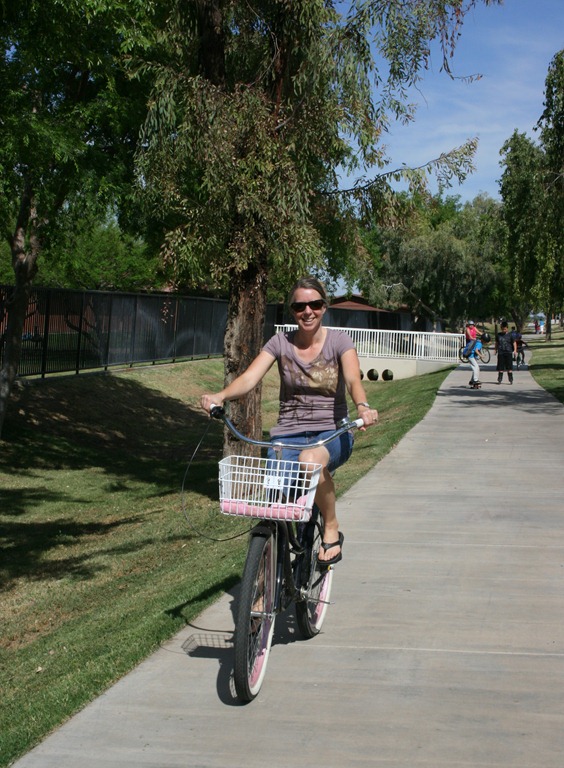 It is a blessing that can bring us tremendous peace.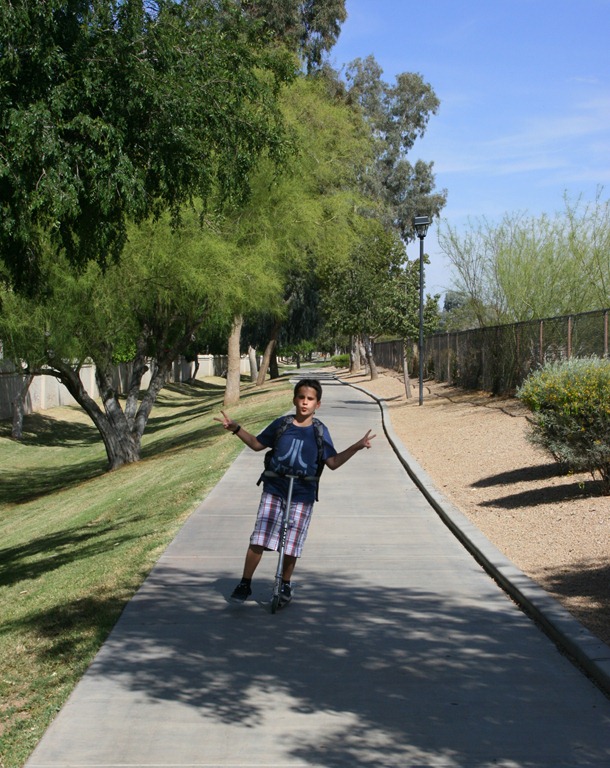 Every day we have a choice. To be bitter or to be better.
I could choose to focus that at times it is a pain in the butt to ride my bike. The extra time it requires, the energy and some days the literal pain in my butt when the wind is blowing against me, etc.
But instead I choose to focus on just how beautiful the path I am on is.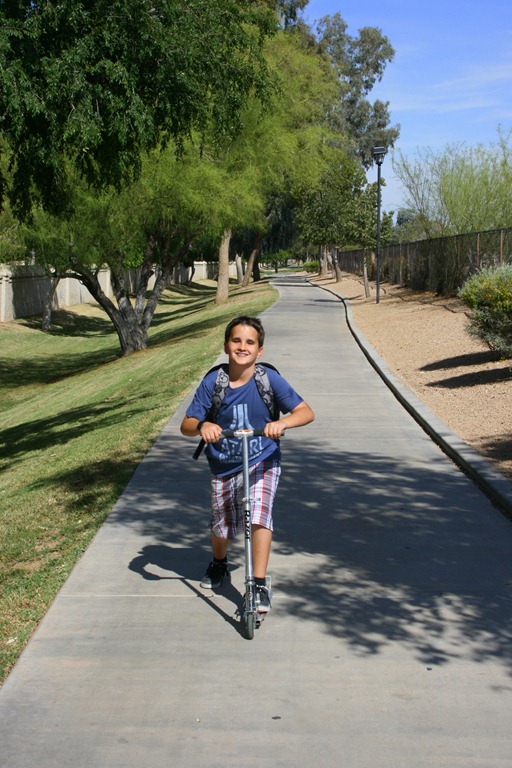 "You shall walk in all the way that the Lord your God has commanded you, that you may live, and that it may go well with you, and that you may live long in the land that you shall possess." ~ Deuteronomy 5:33 
Laura
Comments are closed on the Sabbath. If you have a prayer request please contact me on my FB page.