I recently went looking for some Annie Sloan chalk paint. A local store called Trouvé carried the line of paints and waxes. So I made the trip. Upon entering the store I found so much more and was ever so happy to have my camera on hand.
My heart began to beat wildly when I spotted the French bottle drying rack.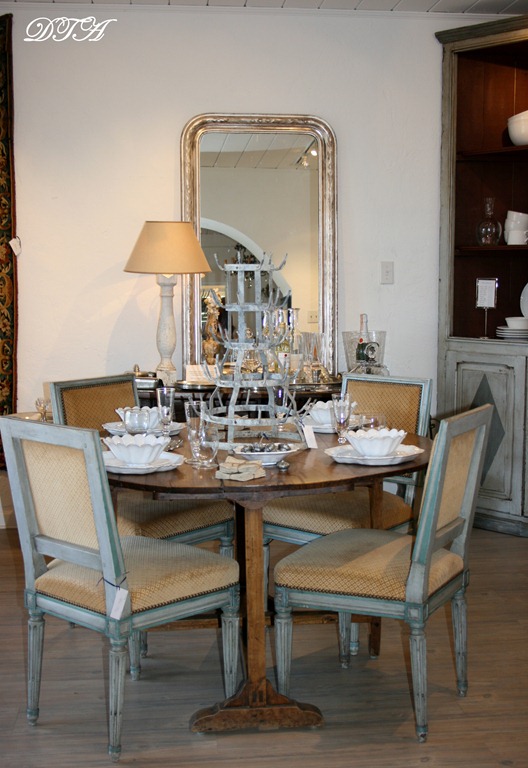 The antique bread boards were just gorgeous. The second one from the top was my favorite.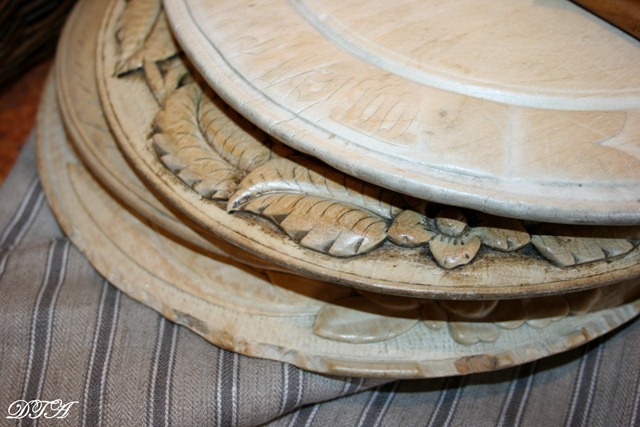 On a bottom shelf in the linen area I spied a scalloped quilt that made me want to slumber under its beauty.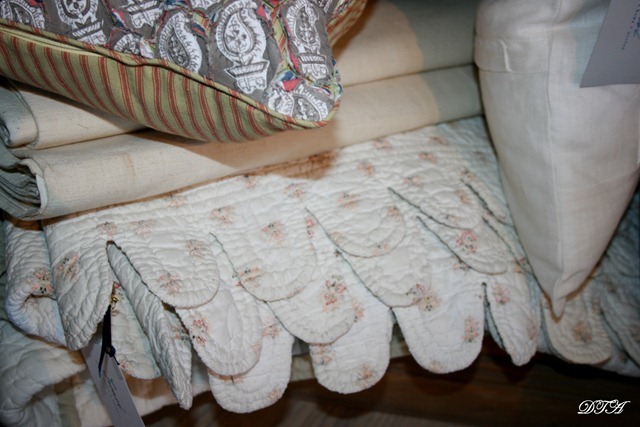 One can never have enough white Faience and yellow confit pots.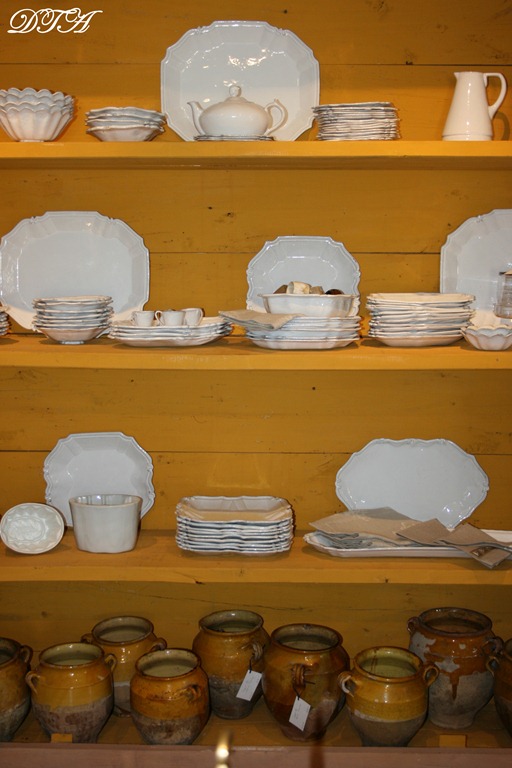 The collection of blue and white pottery was enviable but it was the sideboard that really caught my eye.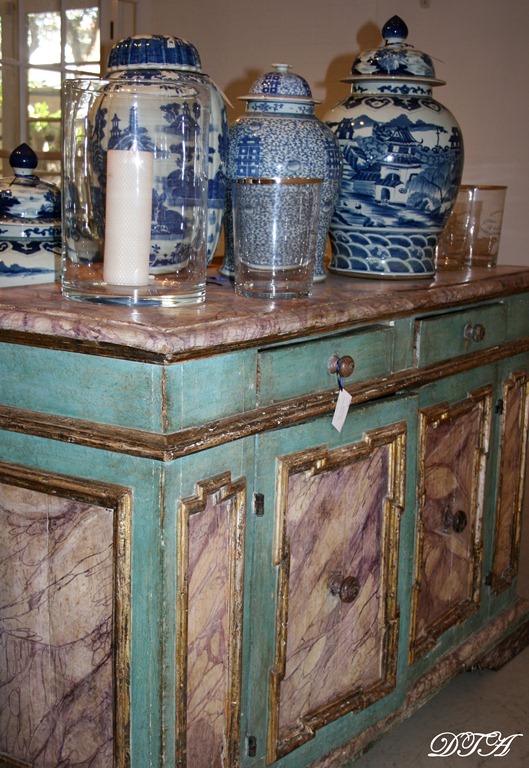 I could just imagine it repurposed as a kitchen island. The patina up close was amazing.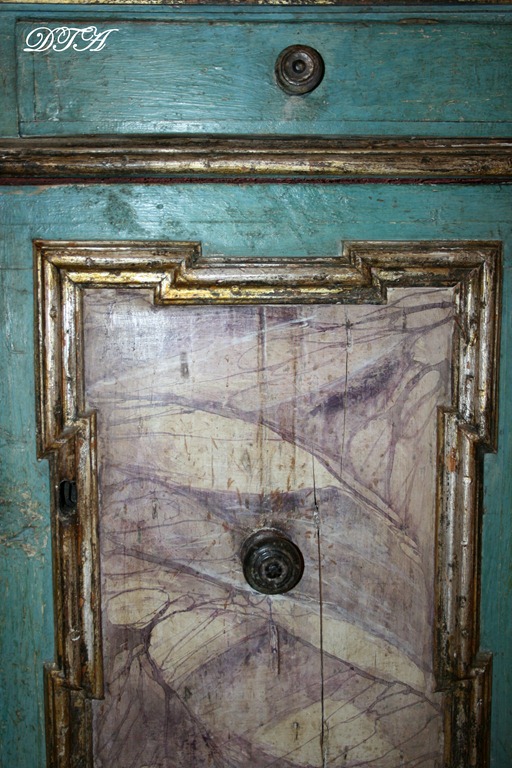 Out the back door still more treasures were waiting.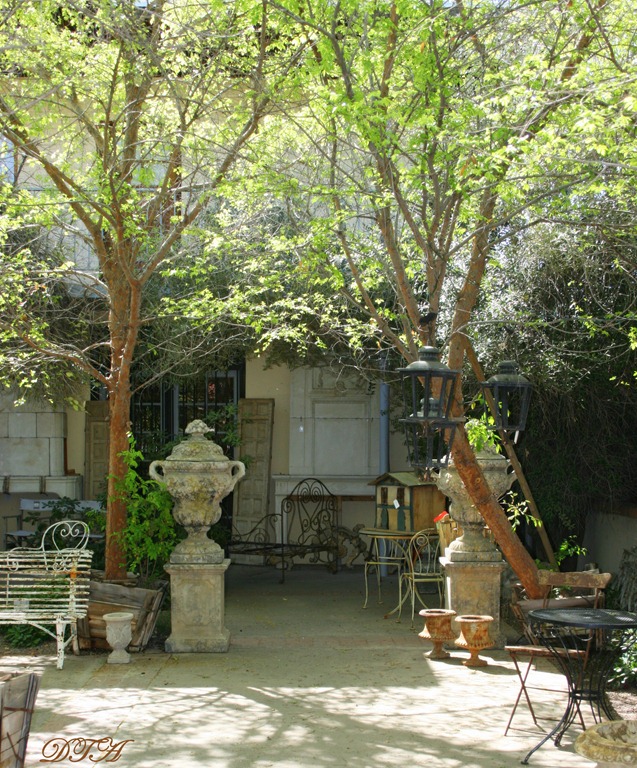 Isn't this antique birdhouse just so darling and quaint?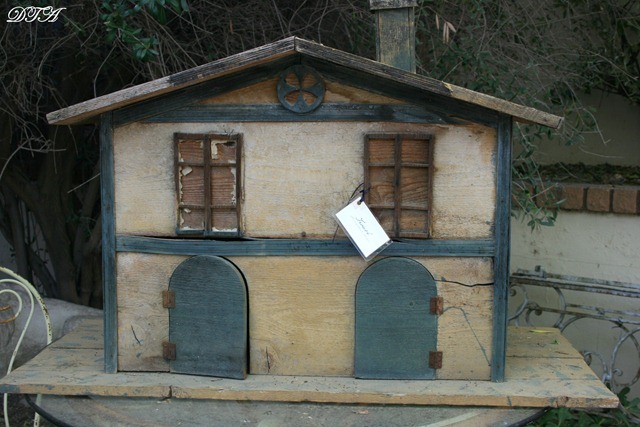 There were of course a few quintessential French bistro tables scattered across the courtyard.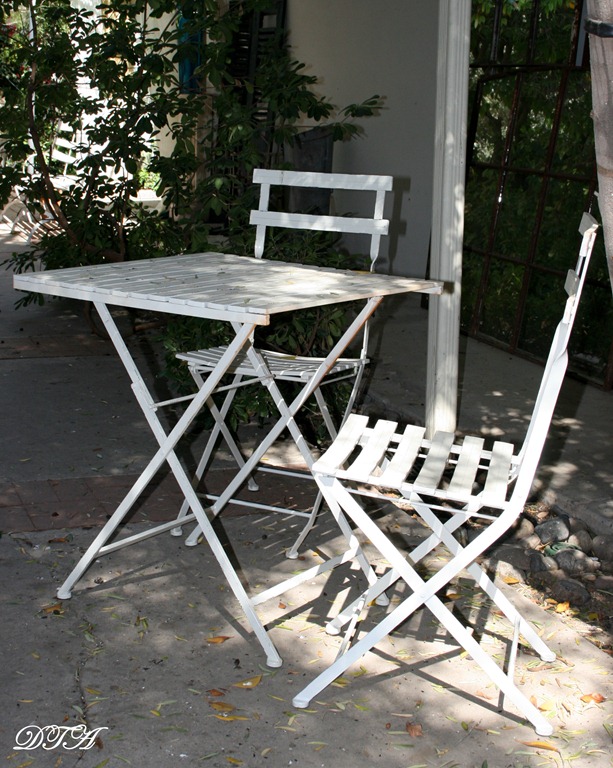 Birdhouses or perhaps… patio lanterns.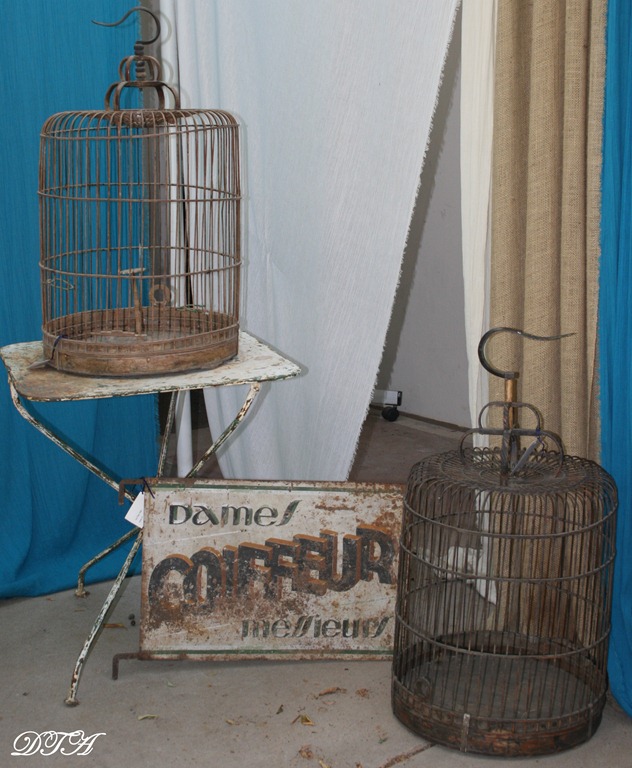 An antique market basket~ yes please.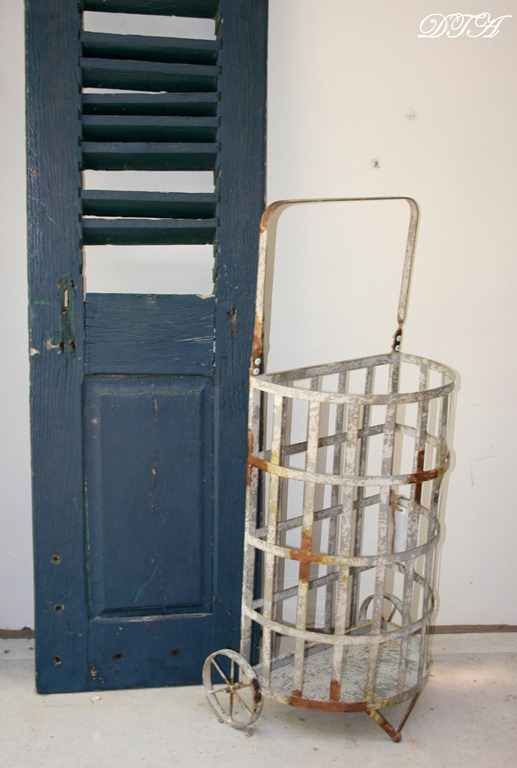 Across the courtyard is another area that offers clothing. I spied so many lovely frocks but my imagination was captured by the use of an iron headboard as a clothing rack.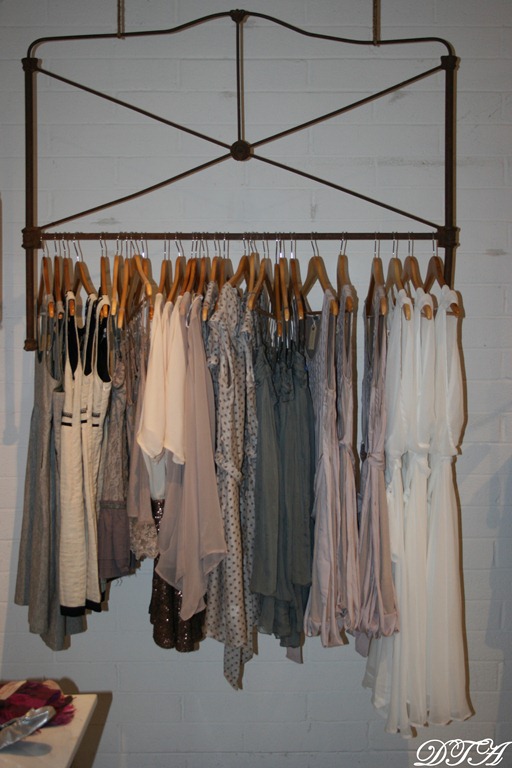 Spools of twine and jewelry. What more could a girl want?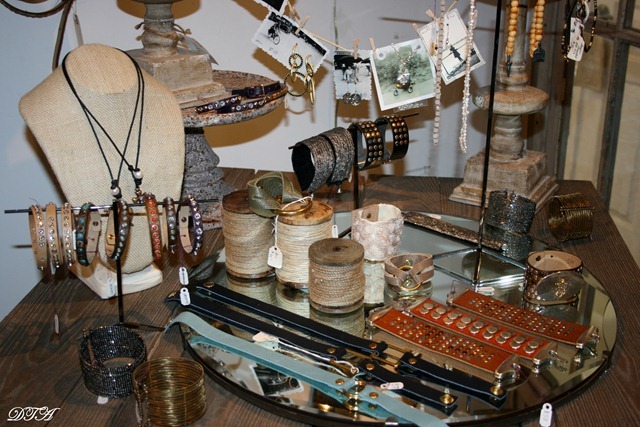 So go visit Joan and Krissie and tell them that I sent you.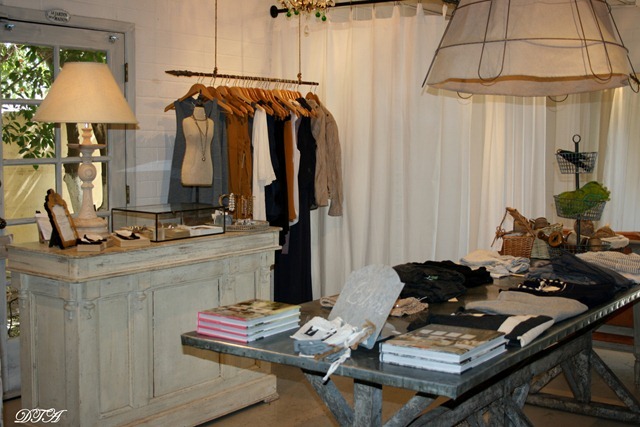 Happy Shopping,
Laura
4225 E. Camelback Rd Phoenix, AZ 85018
602-778-9777
Tues – Fri: 10:00 am – 5:00 pm
Sat: 10:00 am – 2:00 pm