Thank you all SO very much for your kind comments on the Valentine Bon Bon Boxes. Now, onto today's tutorial, the Valentine Cookie Pop Topiary.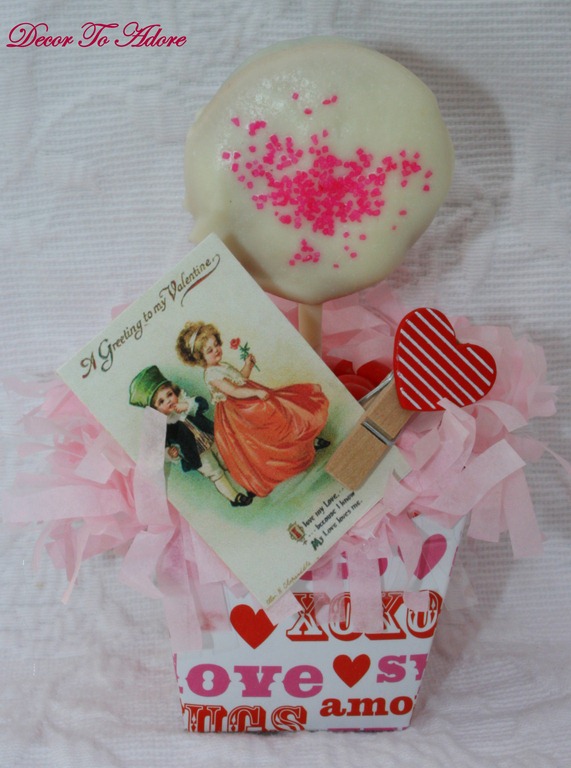 Valentine Cookie Pop Topiary
As promised I have the second part of the tutorial today. The "cookie pop" is oh so easy to make and completely adorable just on its own.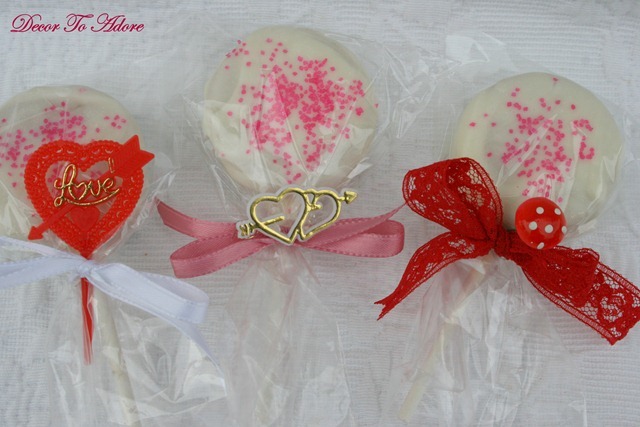 You will need one box of double stuffed sandwich cookies, pink or white candy melt and lollipop sticks. I purchased all of the items at Wal Mart for around $5.00. You will also need a bag of red hots which I found at the dollar store.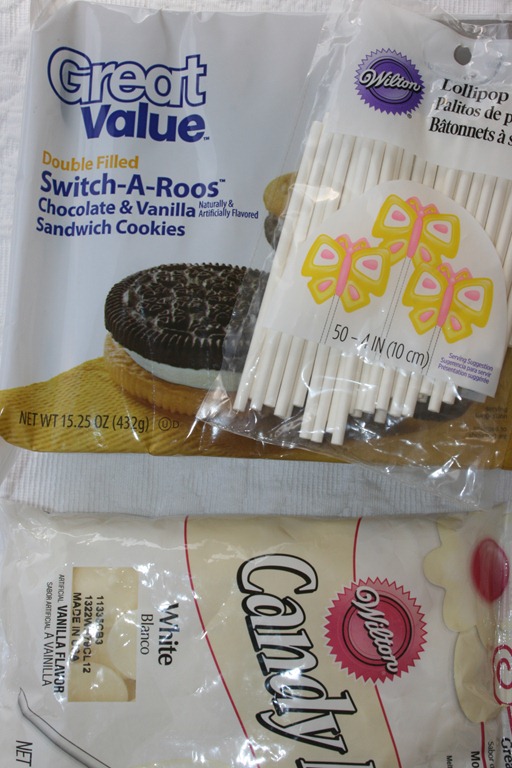 Open the package of candy melt and place it in a double boiler (two pans~ the one below is filled with water). The candy concoction will melt very quickly so watch over it.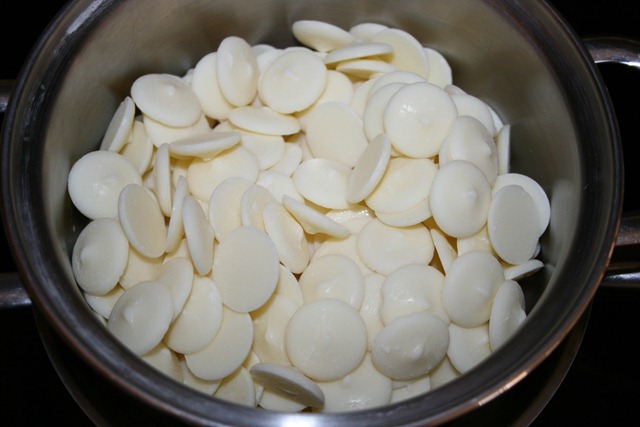 While you are waiting you can place the lollipop sticks into the crème filling of the cookies.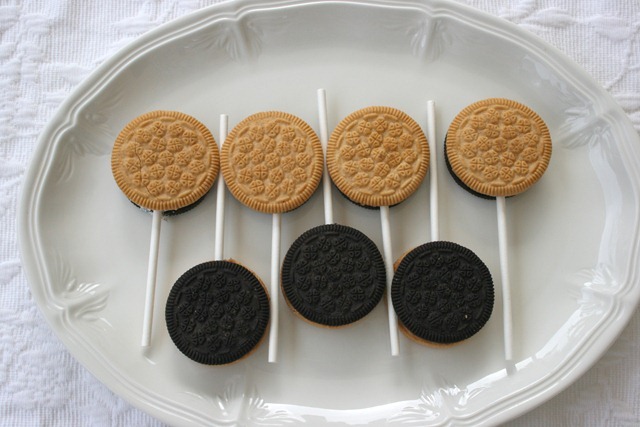 Once the candy discs are melted dunk your cookie into the mixture. Be quick or the cookie might fall off into the pot. If this happens, spoon it out and try to place the cookie back on the stick.
Then lick the hot candy mixture off of your fingers as quickly as you can. If the cookie resists and falls apart stuff the failed evidence into your mouth. (hee hee)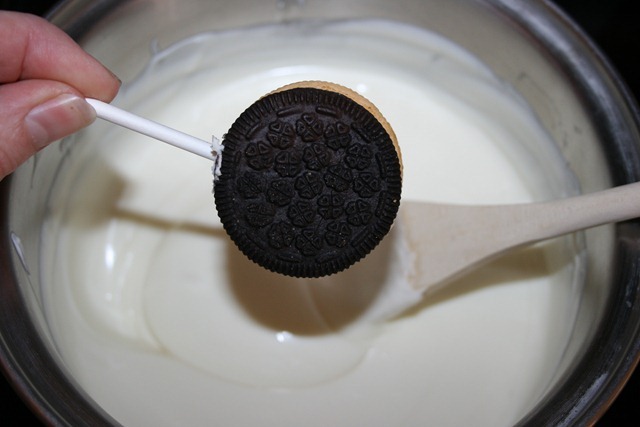 If you happen to have an empty egg carton in your recycle bin fish it out, create a small hole and set the cookie in it to dry. Laying the cookie on wax paper also works. Add colored sprinkles if you wish.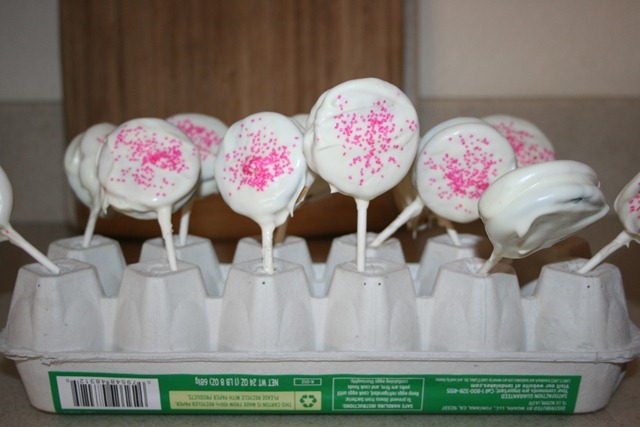 Create The Topiary
Open the package of red hots and scoop out a bit to fill your Valentine Bon Bon box or other container.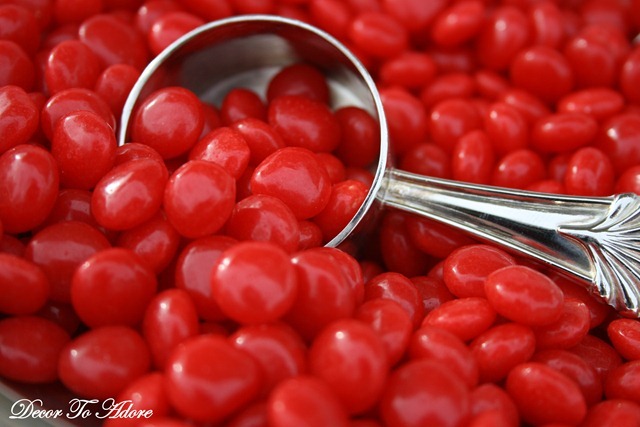 Once you have filled the container the lollipop stick should balance in the midst of the candy quite easily.
It is a really cute gift for around 60 cents.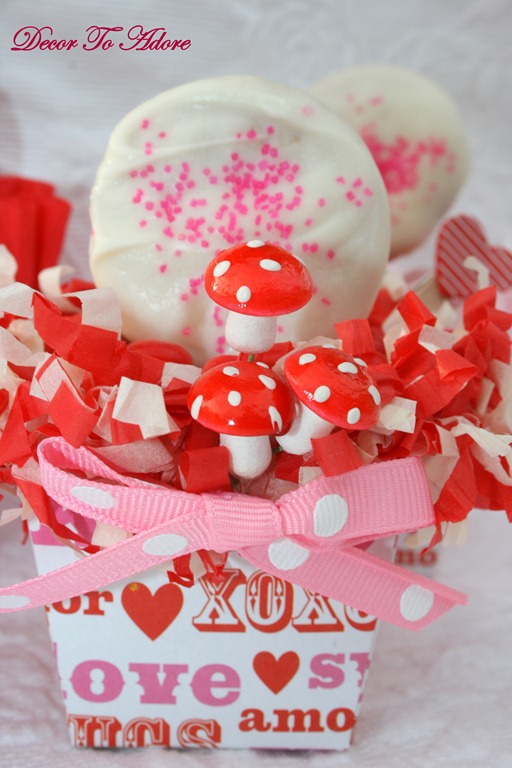 I made eight topiaries to give to the girls in my Tuesday bible study group.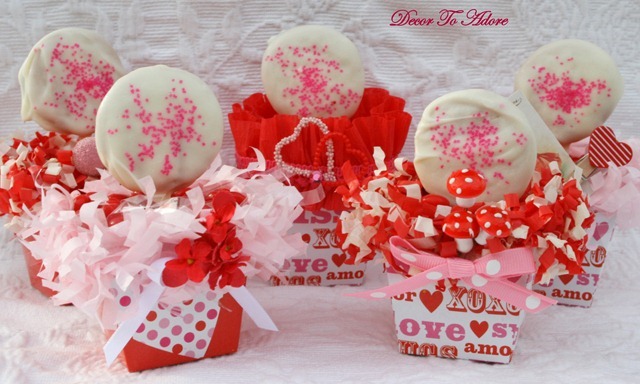 The remaining cookie pops were packaged in clear cellophane treat bags (available in the cake decorating aisle). I was happy to finally find a use for all the little bits of ribbon I had on hand. No doubt Sweet Boy's classmates will love these treats at the school's upcoming Valentine party.
Will you be creating any sweet treats?
Laura