My name is Laura and I am an antique lace scrap hoarder. Some of my precious bits are so small I wondered what I would ever do with the pieces other than admire them. Inspiration struck when I began planning my Valentine tablescape. I wanted romance and lace and lots of it! So Romantic Antique Lace Napkin Rings were created.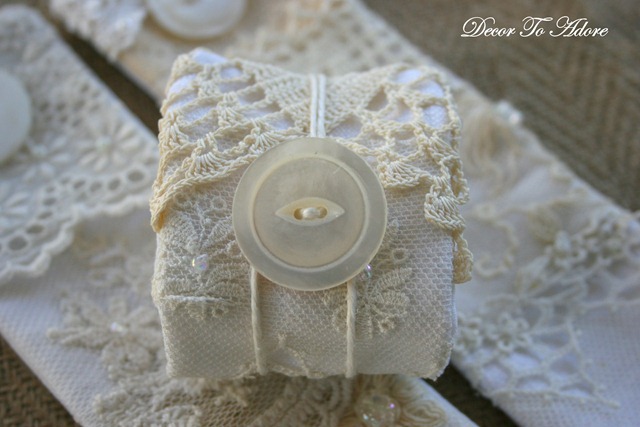 Romantic Antique Lace Napkin Rings
I began by tearing strips from an old cotton pillowcase and a well worn French linen tea towel. (Yes, it is ok to imagine yourself in Edwardian times doing something noble like rolling bandages. 🙂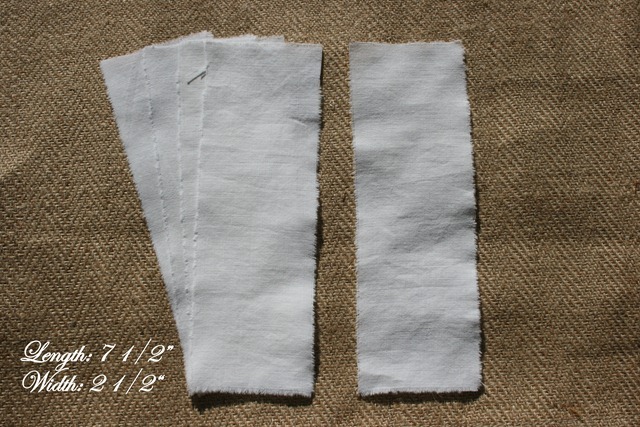 I then spent a bit of happy time laying out different patterns with the lace.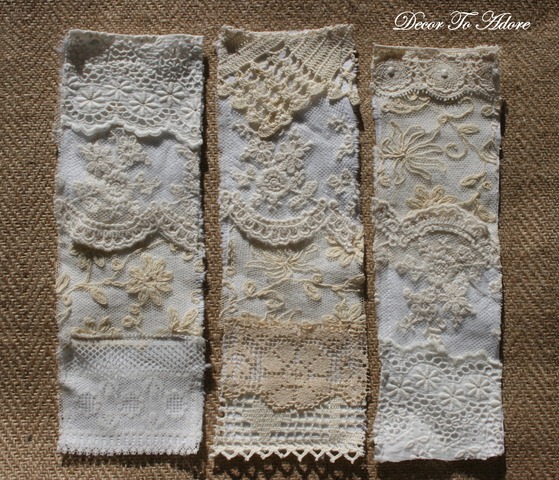 Here's a yummy close-up.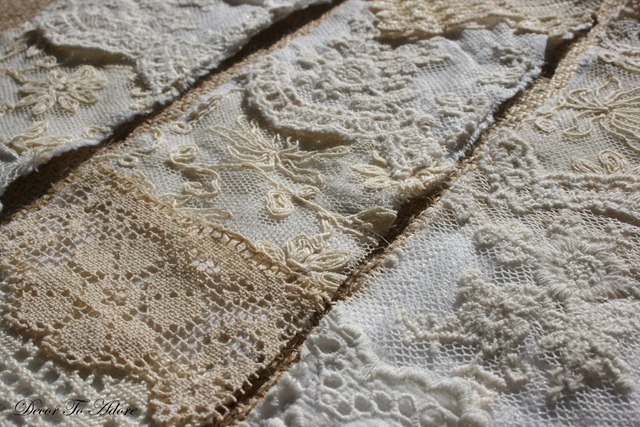 After carefully stitching the lace pieces onto the cotton strips I then hand sewed a few seed pearls and iridescent beads in various areas for a bit of pretty sparkle.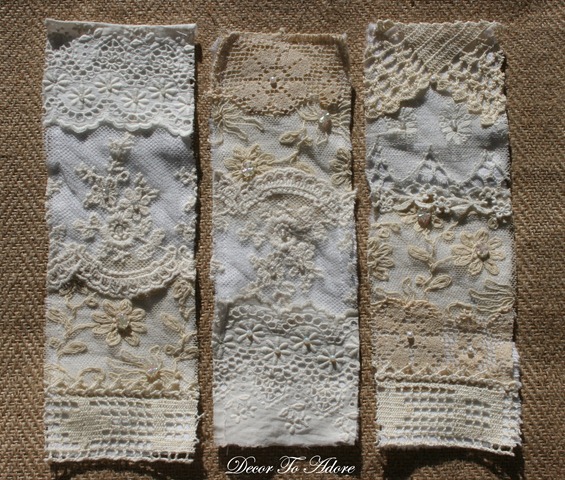 The beading is a bit easier to see in this image and oh so lovely in person.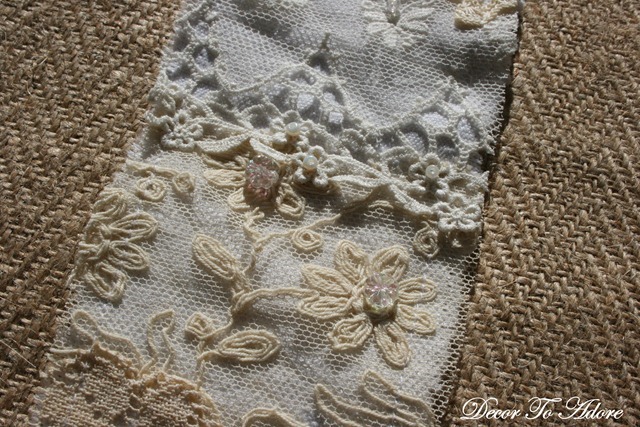 I raided my stash of the mid-size antique mother of pearl buttons and sewed them onto the napkin ring using linen twine that I purchased in France last spring. Cotton twine would also work.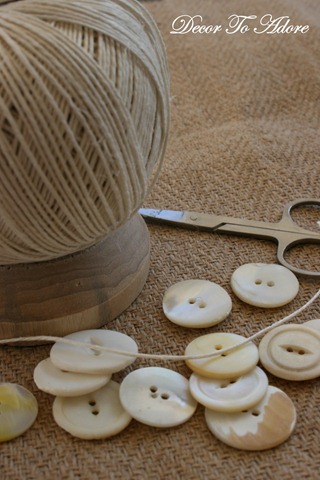 Each of the 12 finished napkins rings are all similar, yet delightfully different.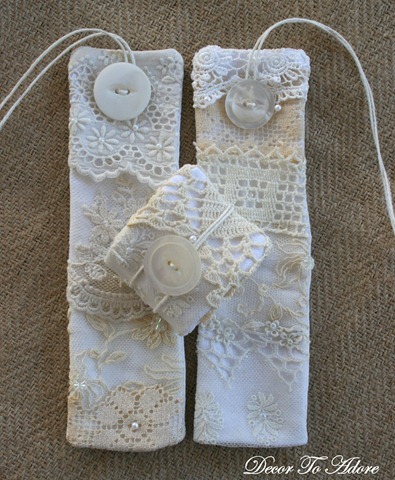 They look so lovely paired with pale pink napkins.
Do you have a romantic dinner planned?
Laura