Some of you were probably hoping this was a post, Tying One On Gifts You Can Make #1, was on Hot Toddies and Wassail. (smile) Truthfully, I could use a hot drink myself. I've been working 14 hour days making Christmas beautiful for others since our return from D.C. I still have yet to decorate my own home. One thing that I have managed to finish is my annual handmade Christmas ornaments that I tie onto the gifts of those who love to receive them.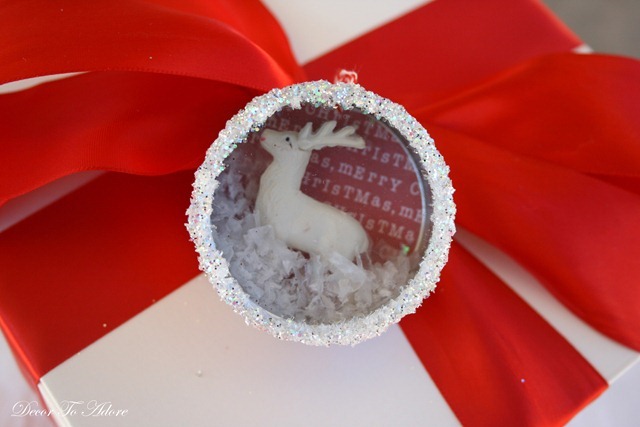 Supplies You Will Need
To create similar ornaments you will need a package of tin favors. You can find these at any craft store in the bridal section. I purchased mine at Hobby Lobby. They cost $20, so use a coupon.
The first thing you must do if you are going to make an ornament to hang on a tree is to drill a teeny tiny hole at the top of the tin. Then take a needle and thread (I chose a spool of white fuzzy twine I purchased at Anthro last year.) and create a loop. Make sure you knot it so that the "hanger" will not slip through.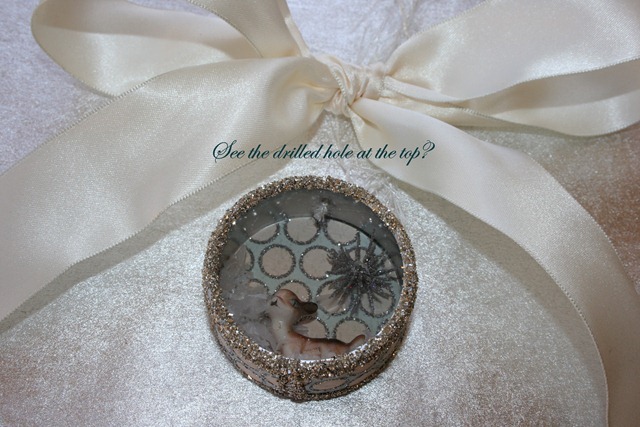 Inside the packaging, you may also find round stickers and rectangular stickers.
I set the circle stickers aside and used a 2-inch circle craft punch to create a scrapbook paper backing for the tin on the inside as well as the outside. (That's two circle punches per tin.) The paper circles were applied with Elmer's glue. (Hot glue just doesn't work. Believe me, I tried. 🙂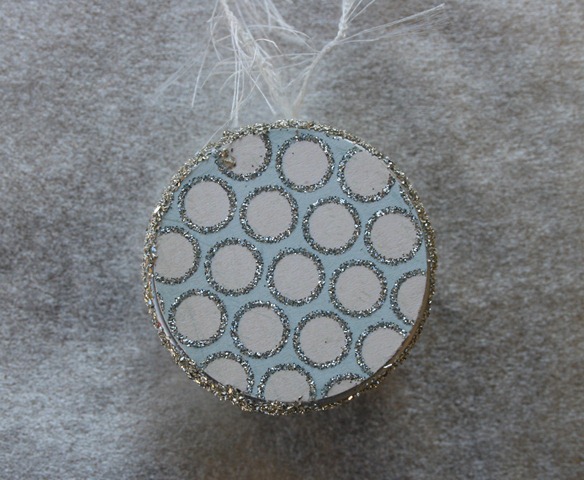 After you have allowed the paper circles to dry, you can then create a fun and festive scene inside the tin.  I used bits and bobs from my vintage stash, but many of the miniature tree ornaments found at craft stores could work too. I also added a bit of "faux snow" for a snow globe effect.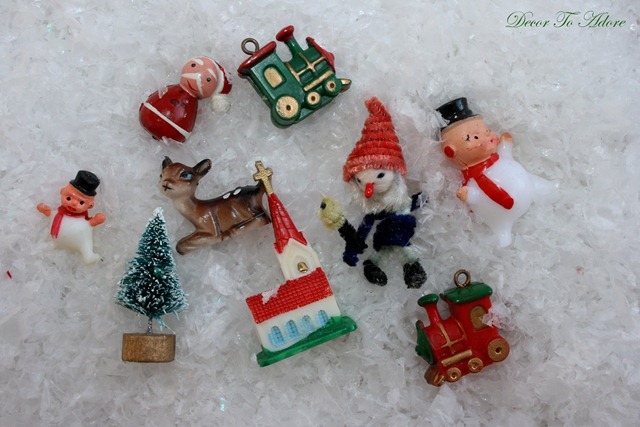 Once you are happy with your scene then secure the lid on top. Use the rectangular stickers that come with the kit as a pattern to cut strips of festive scrapbooking paper to wrap around the sides. (Use Elmer's glue to secure.) This seals the tin shut. Then add a thin line of glue around one edge, add glitter and let dry. Repeat on the other side. (Do not try to do both sides at once as one side will smudge when you set it down.)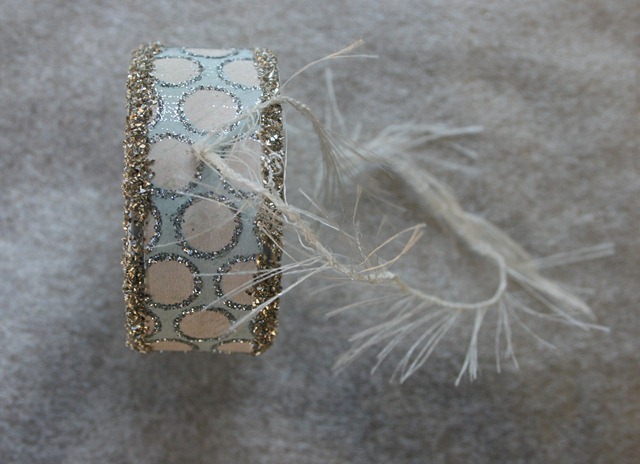 Tying One On Gifts You Can Make #1
Finally, have fun adding your ornament to presents, wine bottles, and of course a tree!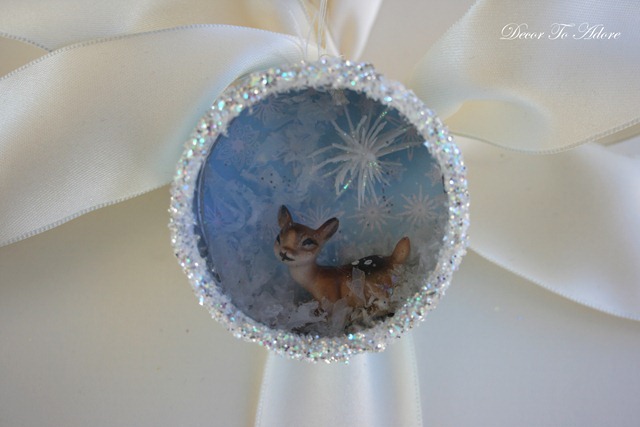 Each ornament takes approximately 30 minutes to make. Although with drying time the actual time is a bit longer.
UPDATE: SOLD OUT! For those of you who may be short on time, never fear! I have added several ornaments to my Etsy shop.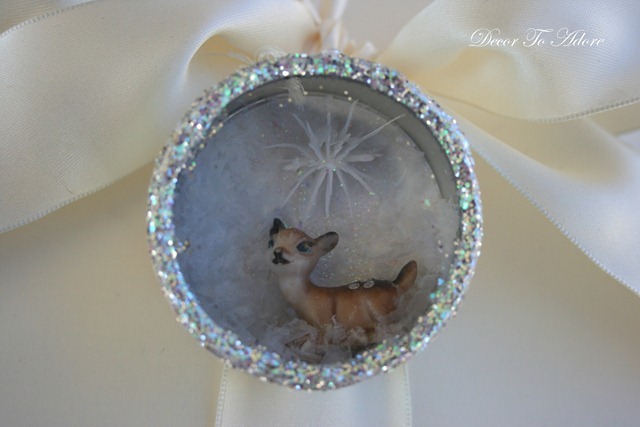 You will love Gifts You Can Make #2.
Have fun tying one on!
Laura