Welcome to the fourth installment of gifts you can make. Gifts to Make #4 Handmade Tags or The Easiest Anthro Knockoff Ever! Although these are gift tags and not gifts per se, you could package eight or so in a glassine bag and give them as a gift. They are too cute not to!
Gifts to Make #4 Handmade Tags or The Easiest Anthro Knockoff Ever
Way back in the middle of November I had shared with you my holiday knock off aspirations. One project I had listed were these darling Anthropologie penmanship gift tags.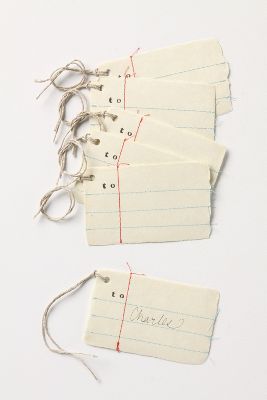 I have to say of all the Anthro knockoffs I've created this has been by far the easiest.
You begin by printing out tags that say "TO". Flamingo Toes created a wonderful template.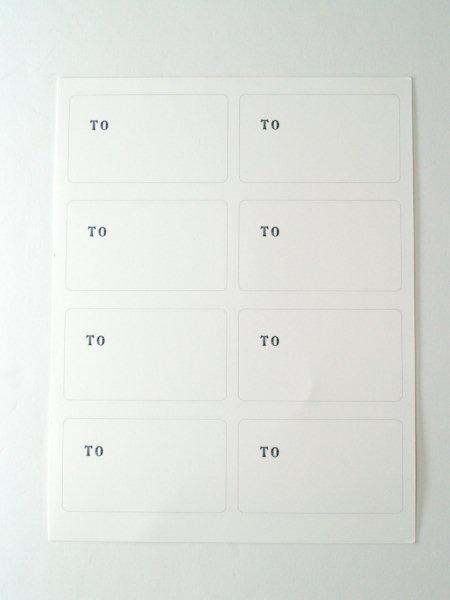 While I have seen several blogs cut the tags out separately at this point, I opted to stitch my tags with one continuous stitch to save time. I did use my backstitch button at the beginning and end of each line on each tag. This was my first attempt and my lines were a bit off. (Consecutive attempts were much better but the sun was going down and so went my photography light. 🙂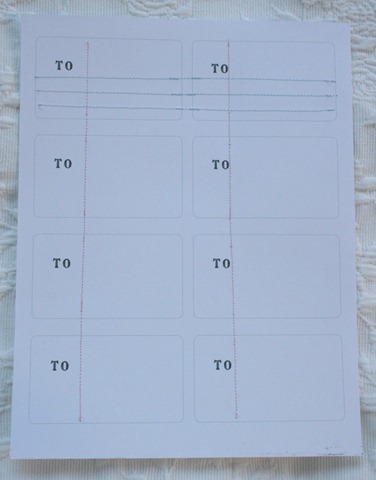 Other crafters have cut the tags out by hand. I opted to use my scrapbooking paper trimmer as a time-saving measure. This does cut down on the artisanal effect of using scissors, but I was ok with that.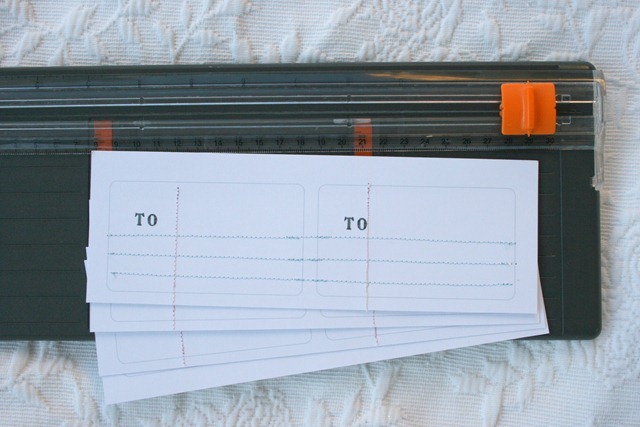 Next, a scrapbooking corner clipper rounded the corner edges and a paper punch was used to create a hole in the upper left-hand corner.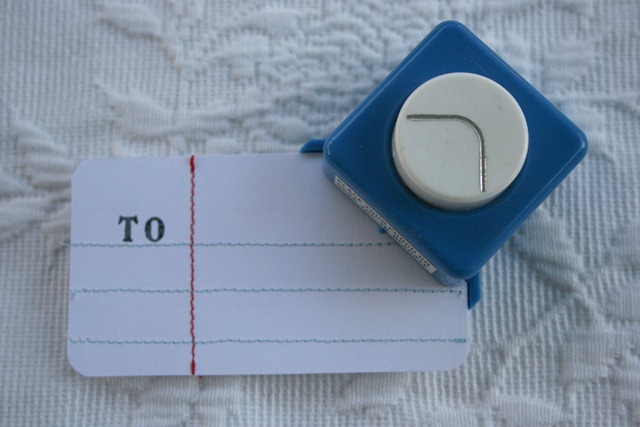 While the Anthro tags featured white twine, I opted for colored bakers twine as that is what I had on hand. (I think I actually like this touch better.)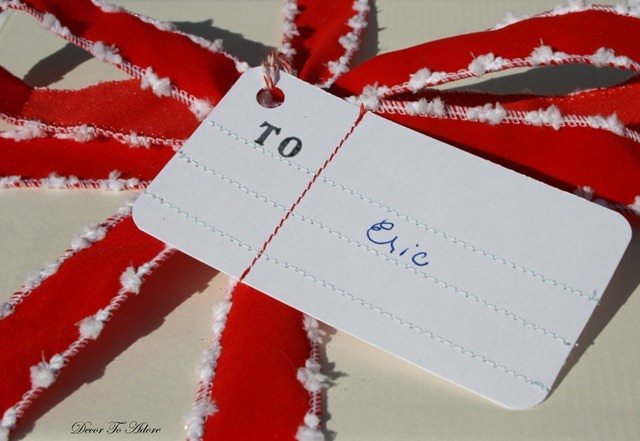 Of course, I couldn't just stop with the basic red and blue thread pairing, so I tried pink and mint.
Followed by pink and blue.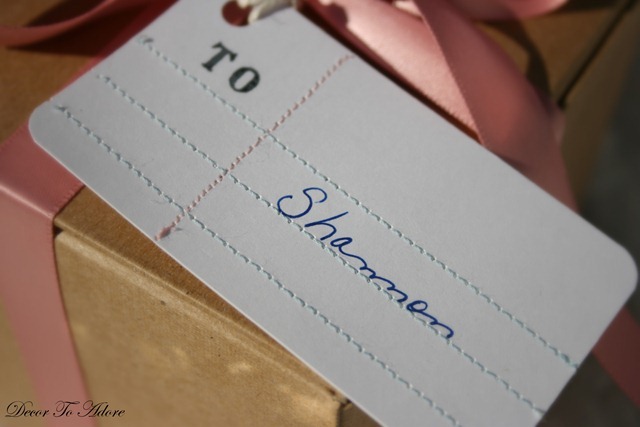 Then red and green.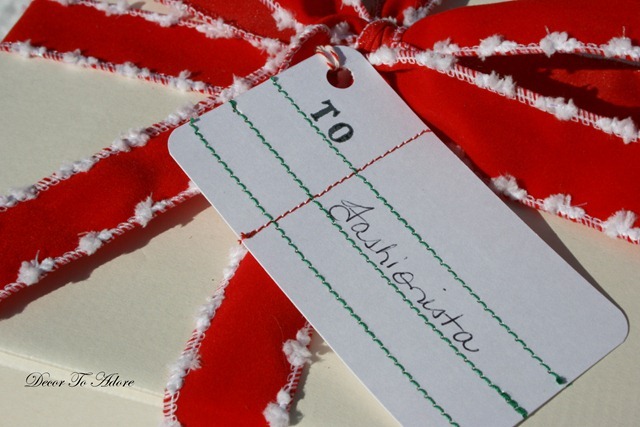 My favorite though was red and teal.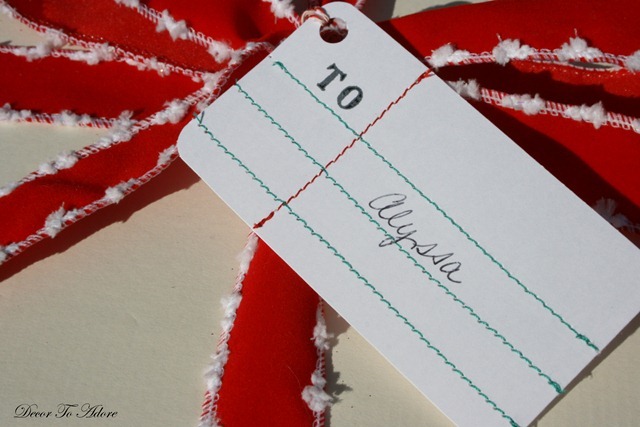 The totally crazy combo of rainbow thread suggested I had gone off the deep end so that is where I stopped. (I kept my bobbin thread white on all colors as a time saver and so that the back side of the tags would be all white.)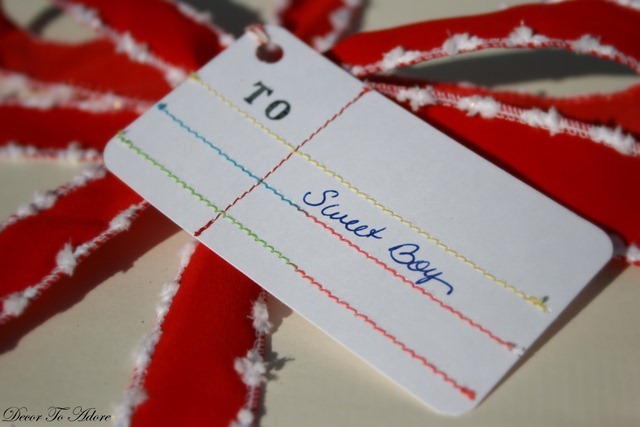 We are halfway through the Gifts You Can Make series. Have you been creating lately?
Laura