I hope you are enjoying the "Gifts To Make" series. It will continue for the next two weeks. You may have noticed that I have not been visiting or commenting in the past few weeks. Time is at a premium right now and I have spent my precious free time creating presents (and tutorials) that I could share. All the crafts and gifts are fairly inexpensive and easy to make. Today is Gifts To Make #2 Velvet Bookmarks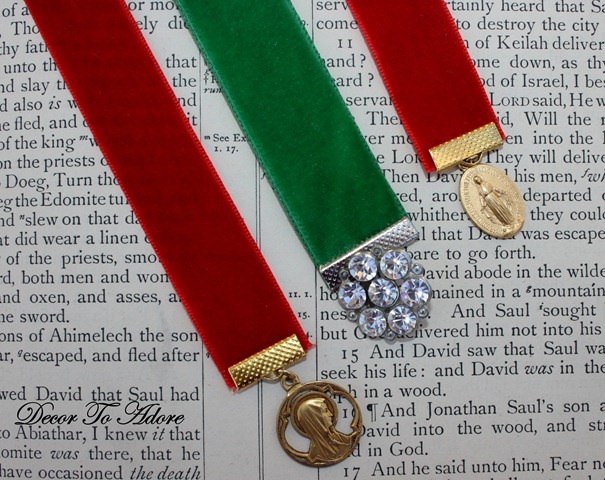 To create the velvet bookmarks you will need:
Good quality velvet ribbon. (Ribbons and Bows, fabrics stores and Etsy.)
Ribbon clamps that match your ribbon width. (Etsy, Michaels and Joann's)
Bits and bobs of bliss (I used vintage French medals, buttons, earrings and other jewelry.)
A jewelry crimping plier. (Any craft store.)
Jewelry "O" Rings (Any craft store.)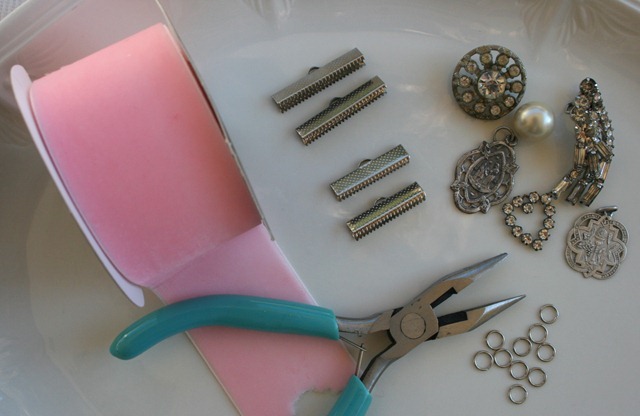 Cut your velvet ribbon to the desired length. Slide your ribbon clamp onto each end of the ribbon. Secure with the crimping plier. Attach your found objects to the ends of the ribbon clamp with an "O" ring.  Easy peasy.

Gifts To Make #2 Velvet Bookmarks
I tried to keep the scale of the ribbon in check with the size of the vintage embellishment. For example, this large vintage earring really needed a wide ribbon to balance the visual weight.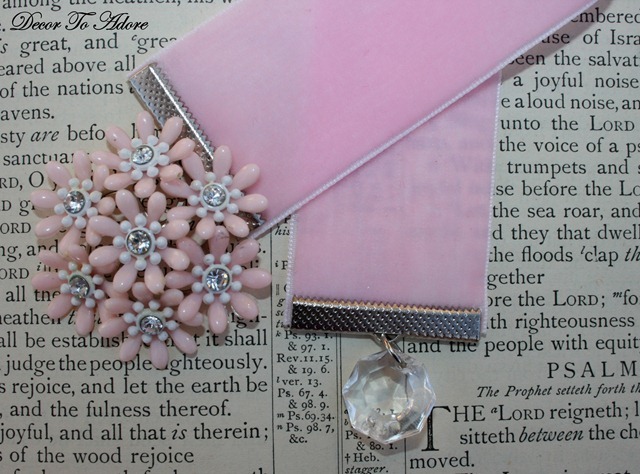 While a smaller religious medallion was proportionate on a more narrow piece of ribbon.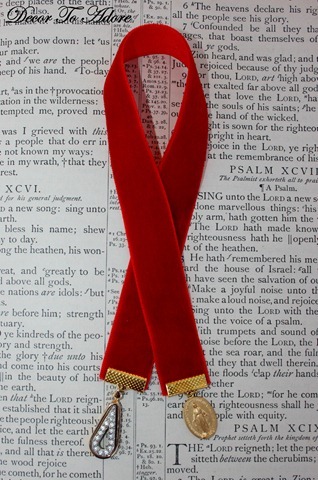 Come back tomorrow for tutorial #3.
Laura
This project was inspired by Andrea Singarella.