Here are a few tips and tricks to insure a good time is had by all with no kicking, screaming or meltdowns. (Parents included.)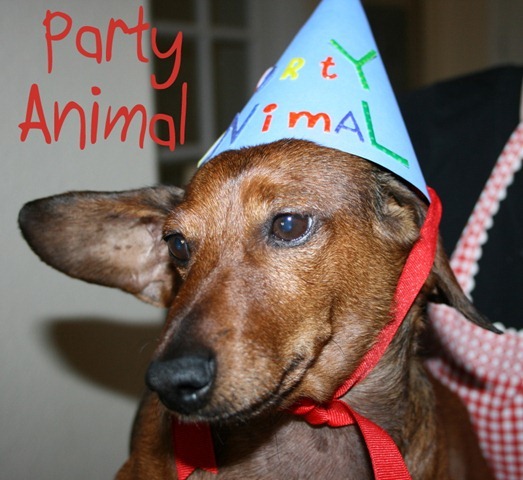 First, you'll need to select a theme. Perhaps it is your hearts desire to host a circus or princess tea party, but take into consideration the interests and likes of the individual for whom the party is being held.  Even IF it is a theme you aren't that crazy about.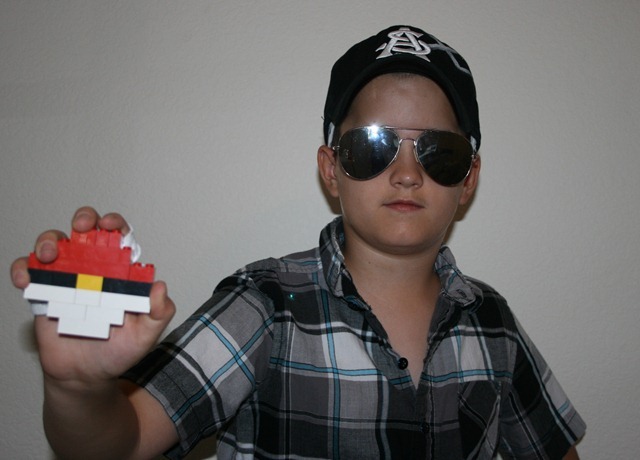 Next, a date and time for the party must be selected. Please be advised that it is Murphy's law that a million other events will also coincide on the same day.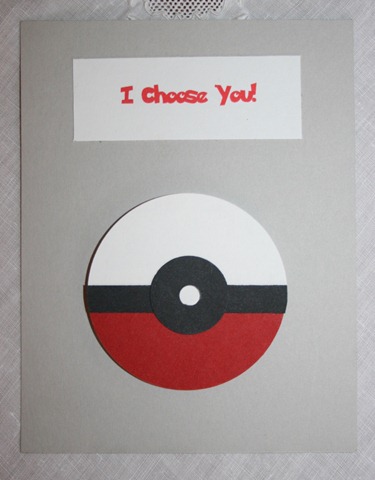 Party paraphernalia can get expensive. You can make your own invitations and decorations. They often only require a bit of cardstock, glue and a paper punch.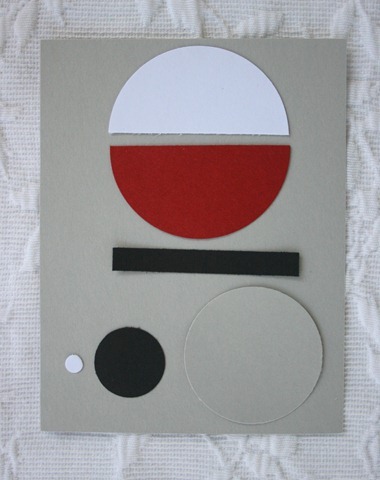 As the date grows closer, consider enlisting an army to help you prepare the house for inspection.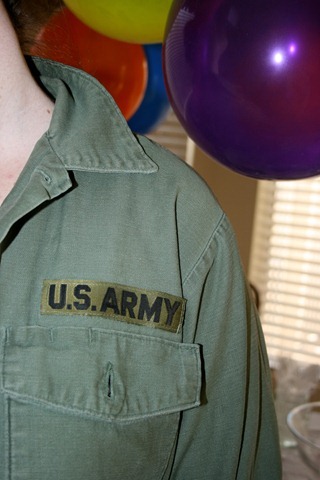 Child labor can often be had for a few dollars and some milk and cookies.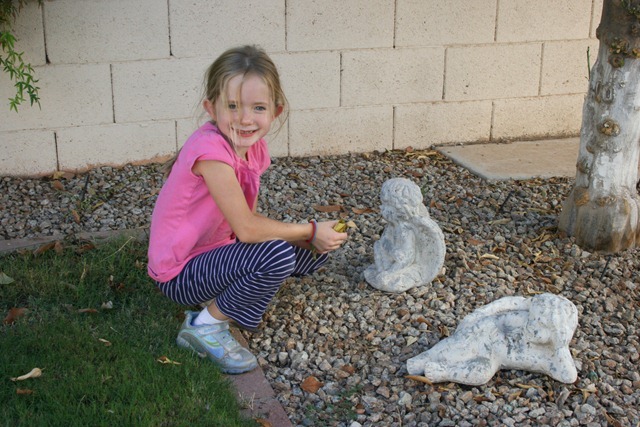 Some workers might be more thrilled than others.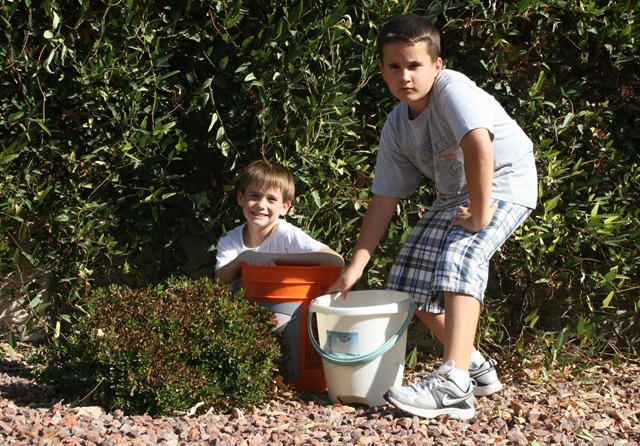 If you plan an outdoor soiree please have a plan B on hand in the event isolated thunderstorms are predicted for the day. (Refer to Murphy's Law.)  This does not necessarily need to spell doom. You can then decorate the tables well in advance.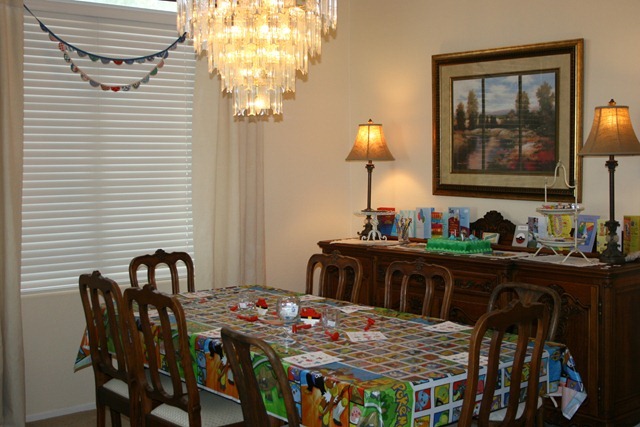 Your guests will be shocked and amazed over your stupendous flexibility.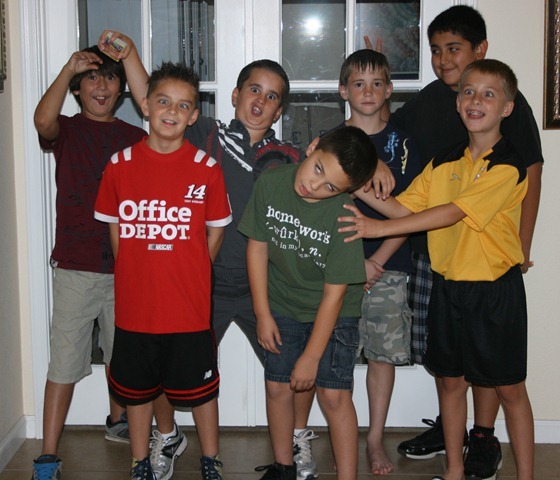 To keep your guests entertained, party games are a must. Make sure that they are age appropriate.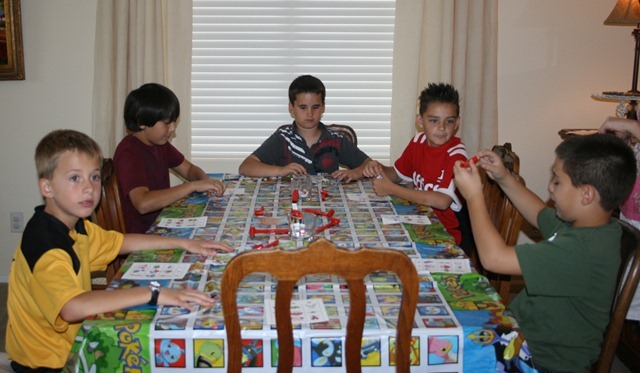 You can create free customized bingo cards complete with your child's name and preferred theme HERE.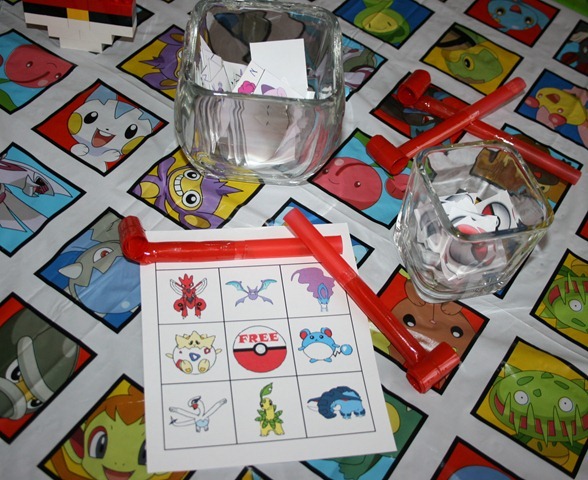 Amazing mazes were enjoyed by all.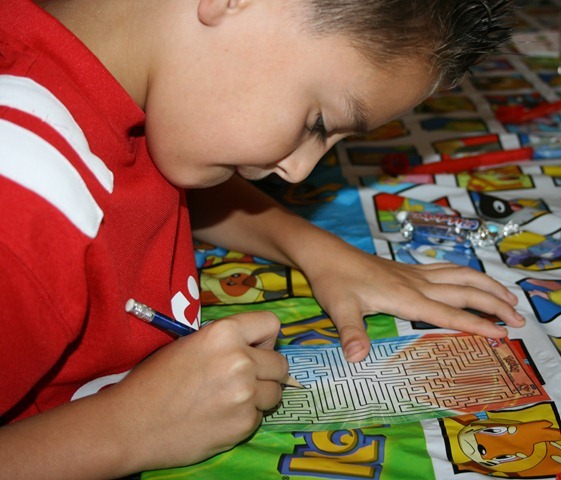 A spin off of "pin the tail on the donkey" was played. This game was found brand new at Goodwill. You could also create a similar game with poster board and a bit of imagination.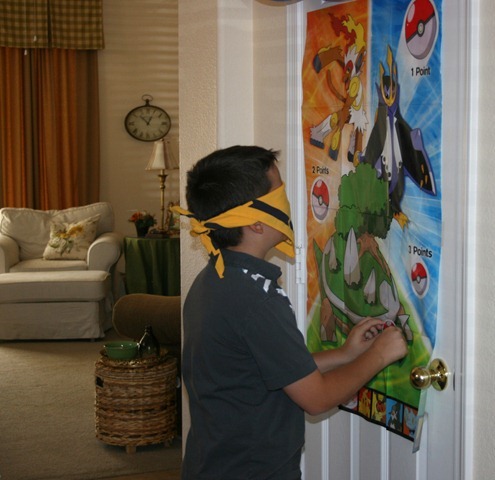 Treasure hunts are always a hit. Over 50 legendary Pokémon cards (purchased very inexpensively on Ebay) were hidden in the yard. Guests went to great lengths to insure all the cards were found.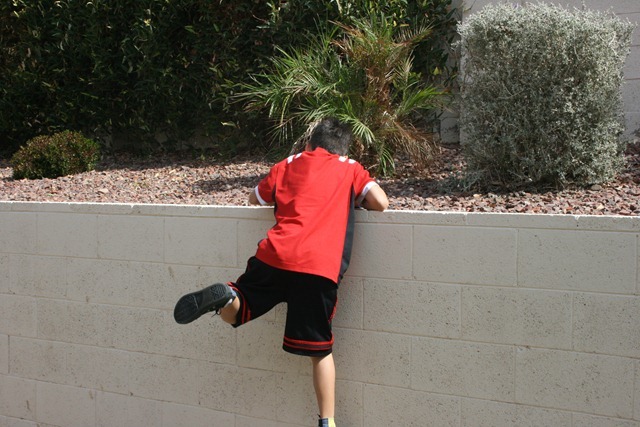 Afterwards there was great excitement in the trading of the new acquisitions.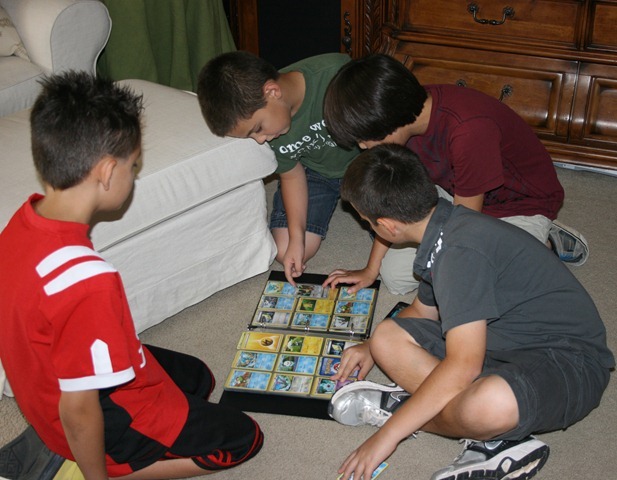 If your child has their heart set on a piñata and none can be found, you can make your own with this tutorial. Or try altering a piñata you find in the clearance section for $5 because it is dented on one side.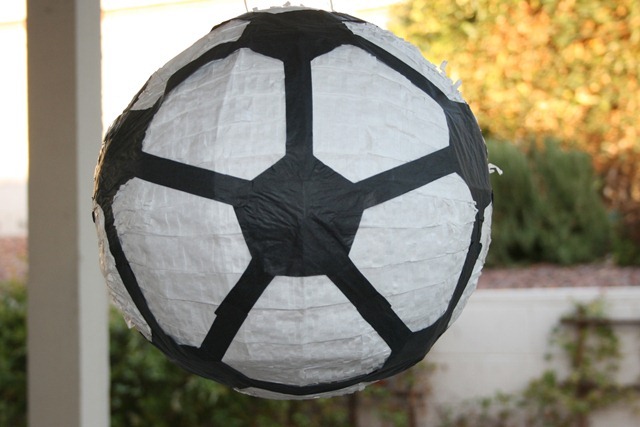 You might be thinking about this simple design due to time constraints:
Your child might have this design in mind: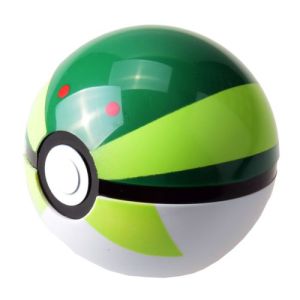 Resist the urge to automatically say "No." Set aside your perfectionistic tendencies and agree that the child can create it.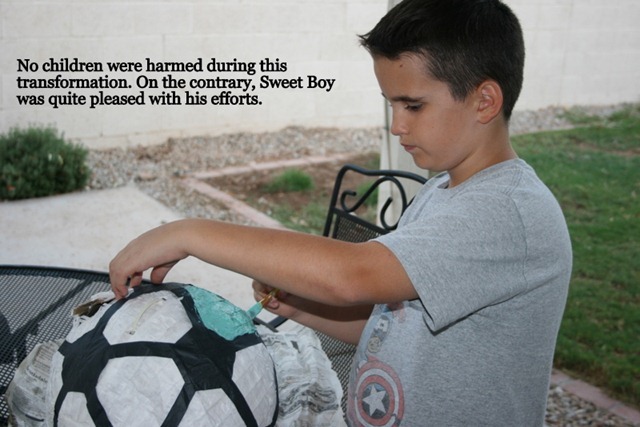 Give yourself a parent of the year award for allowing your child to express their creativity.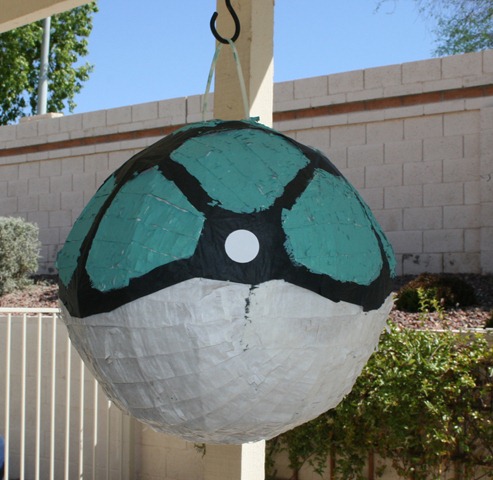 Fill the piñata with assorted treasures and treats. Be advised that in 105 degree temperatures not only will M &M's melt in your mouth, but they will indeed melt in your hands.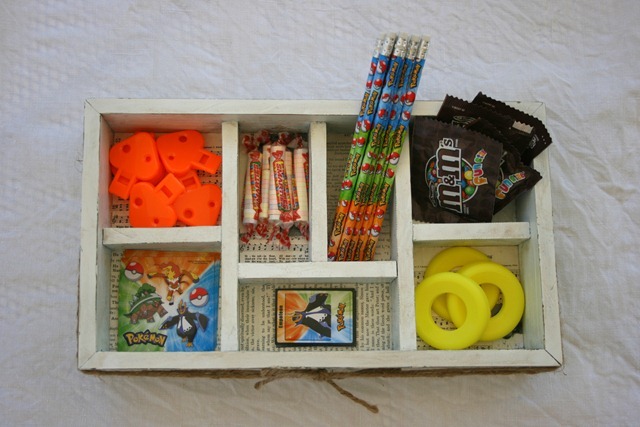 Stand back and let wee people get out their tiny aggressions.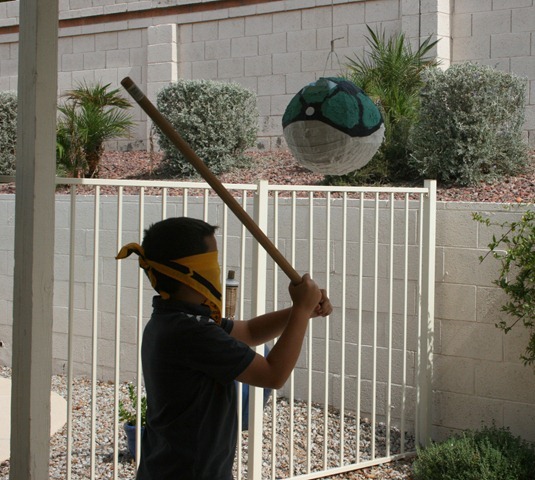 Keep guests far from the swinging stick, but close enough that they can be mesmerized by the fun.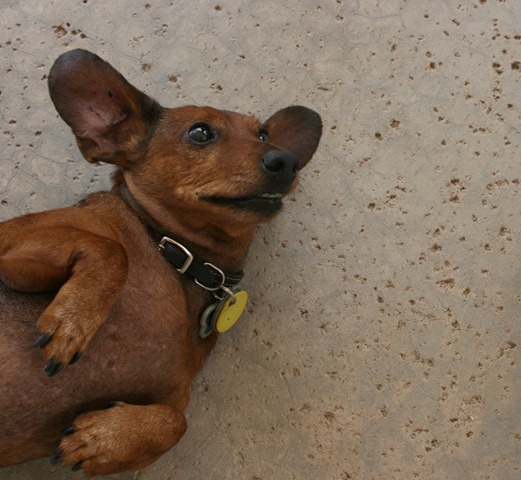 After such physical expenditures your guests will be in need of refreshment. Have plenty of plates, napkins and utensils on hand. (If you buy clear plastic ware it can be washed by hand and reused for many different party themes.)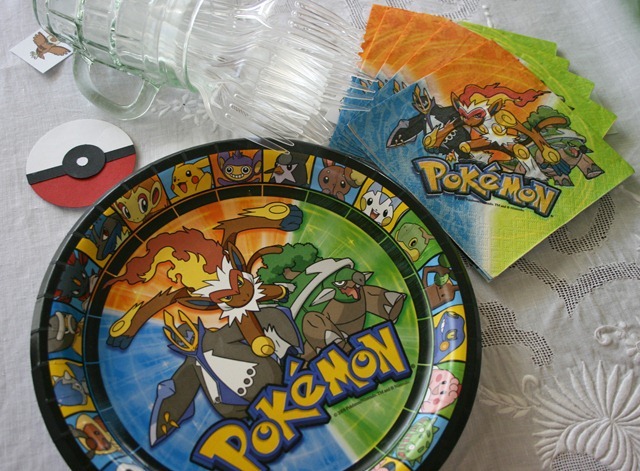 Themed food is always a hit.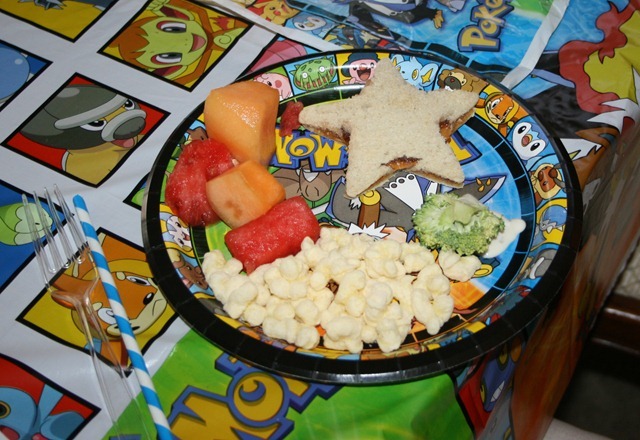 P B and J is a classic beloved by children and adults alike.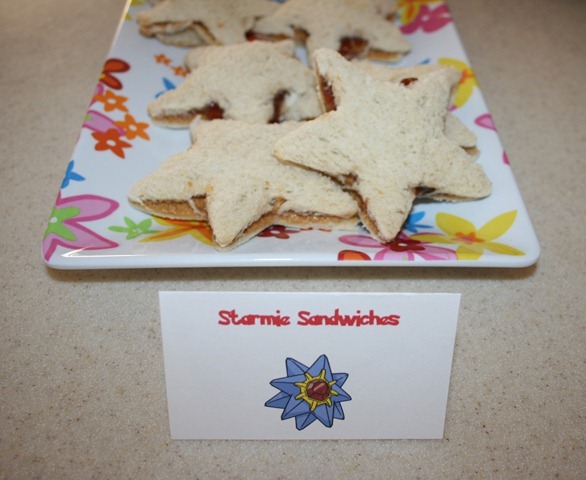 If your guests are growing boys with hallow legs you may also serve the excess pieces left over by the cookie cutter cutouts. Just dress them up with dessert picks.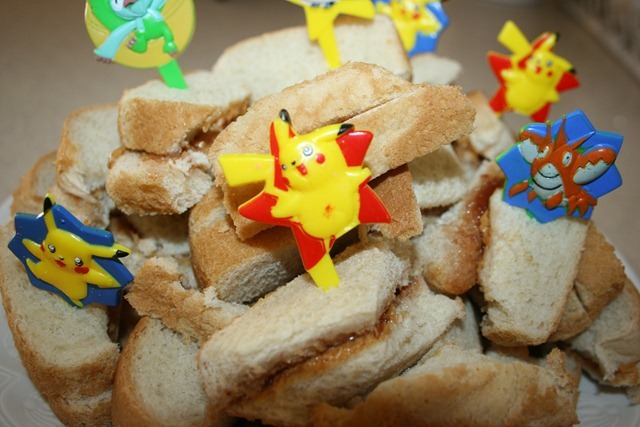 Who says pirate booty can't be transformed into Spoink Pearls?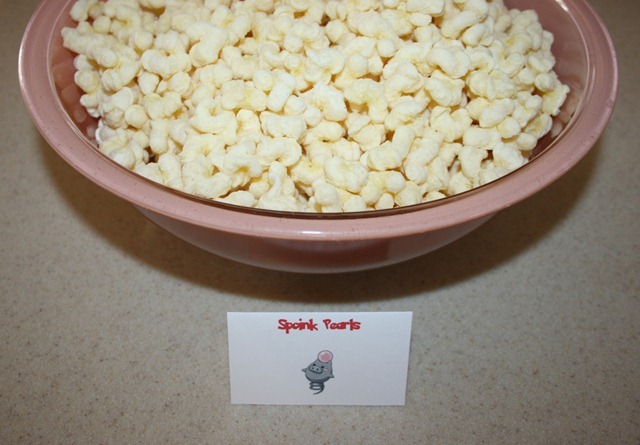 Apples are always a hit.
As is watermelon and cantaloupe.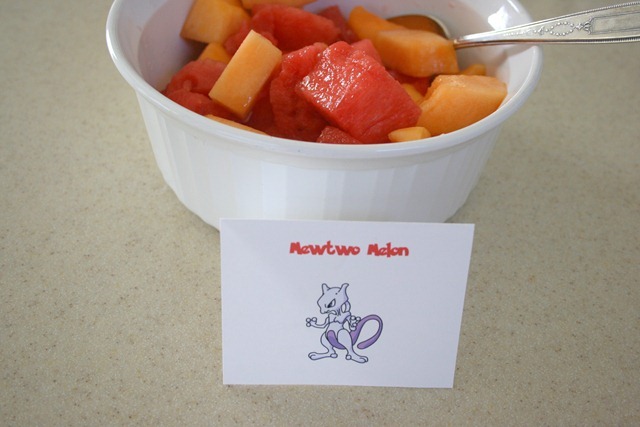 Vegetables will get eaten…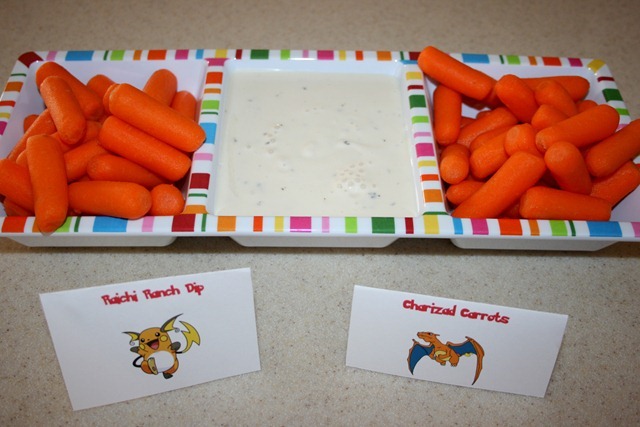 …if they have great names and are covered with ranch dip.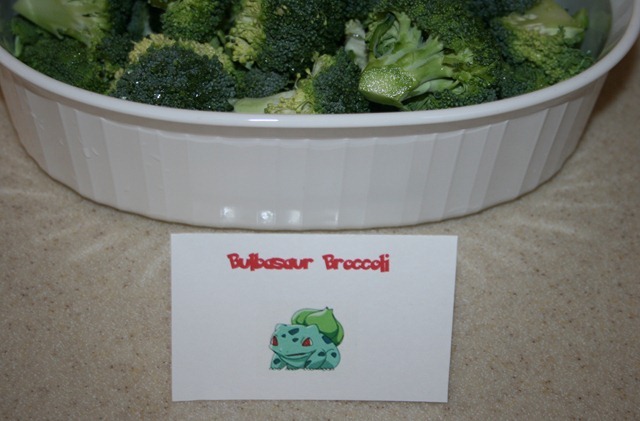 Fun straws and cups are a must…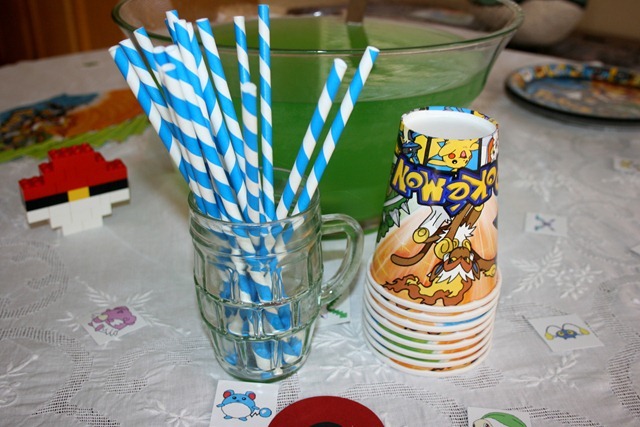 …so that guests can enjoy the Pokémon punch.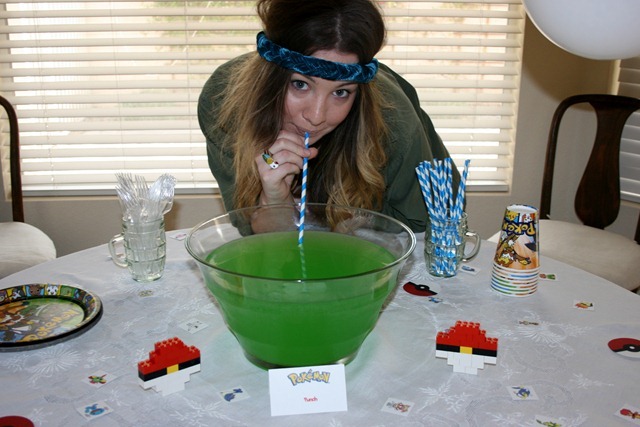 The "Y M C A" always gets 'em out of their seats.
A few minutes before the free child care ends feel free to load the guests up with sugar for full parental enjoyment. 
(If your cake theme is unavailable at the bakery you can just add your own plastic characters.)
Sweet Boy is now home on Fall Break for the next 9 days so I have turned the comments off so that we can have some fall fun. Feel free to browse through other Décor To Adore parties.
Other themes include:
Boys
Girls
Adults