One of the reasons I have fallen out of love with my home is the lack of storage. This is often a downfall in open floor plan homes. The rare closet we do have must do double, sometimes even triple, duty.  Such is the case with our entryway closet. Another downfall of most Arizona homes: no basement or attic. Something Spooky Skeletons in my Closet.
Those with weak stomachs, please avert your eyes.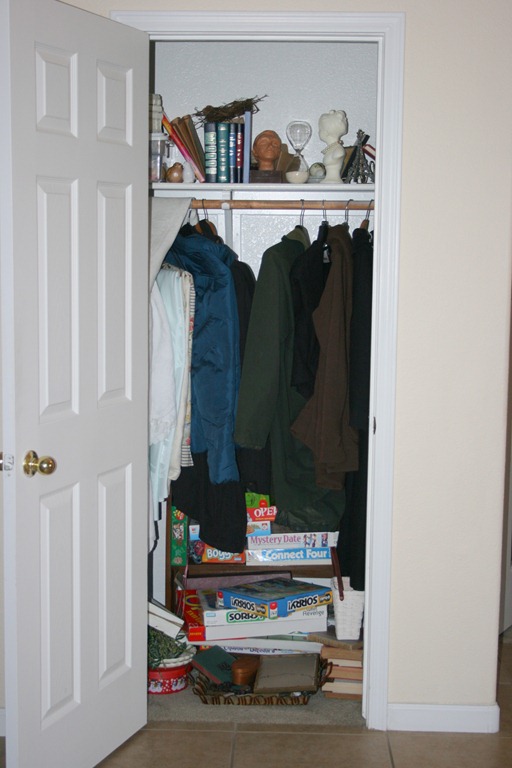 Something Spooky Skeletons in my Closet
As entry closets go I've seen smaller. But I'm not sure I've seen an entry closet that holds cold weather gear, board games, tablecloths, and excess home décor. This all added up to one great big mess.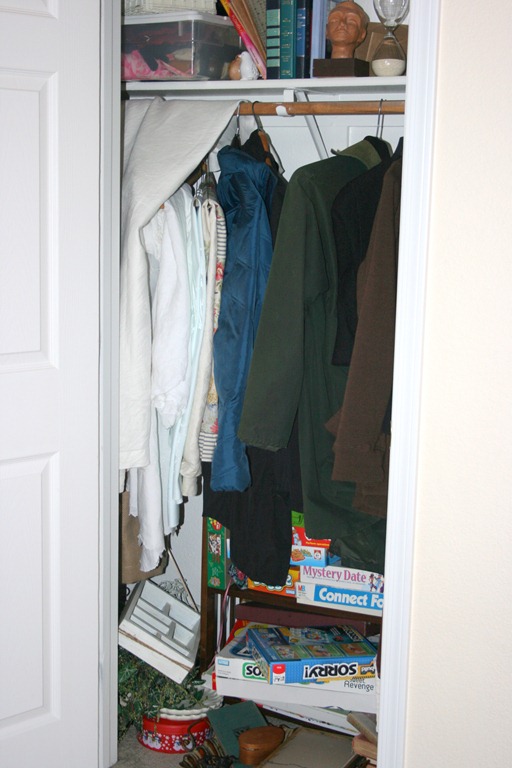 But I'll be honest, it wasn't that I had too little space, it was that I was misusing the space I had. Is anyone else guilty of this crime?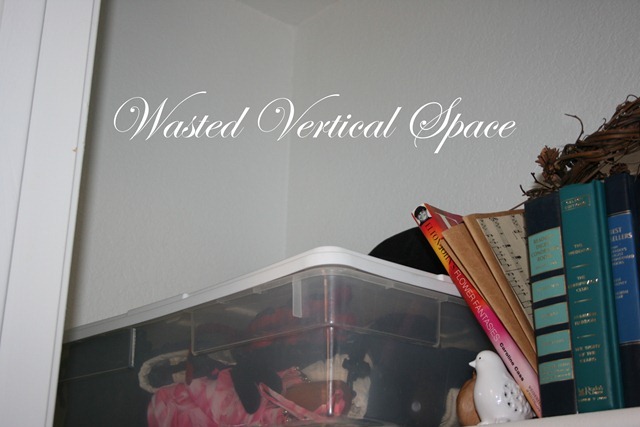 Now I can procrastinate with the best of them. For a good long time, I have been closing the door on the idea of cleaning and organizing this space. But after writing a post on Simplicity, I knew it had to be done. Truthfully, it didn't take long at all to empty out the contents.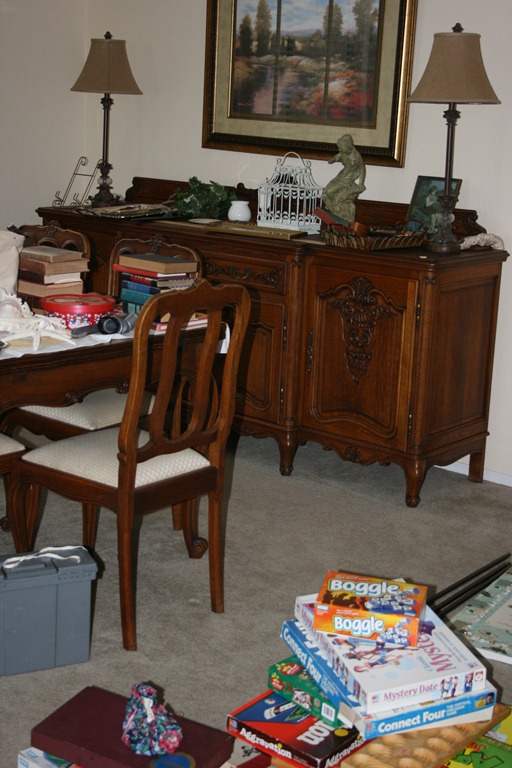 I was a bit boggled that SO much stuff had fit in the closet.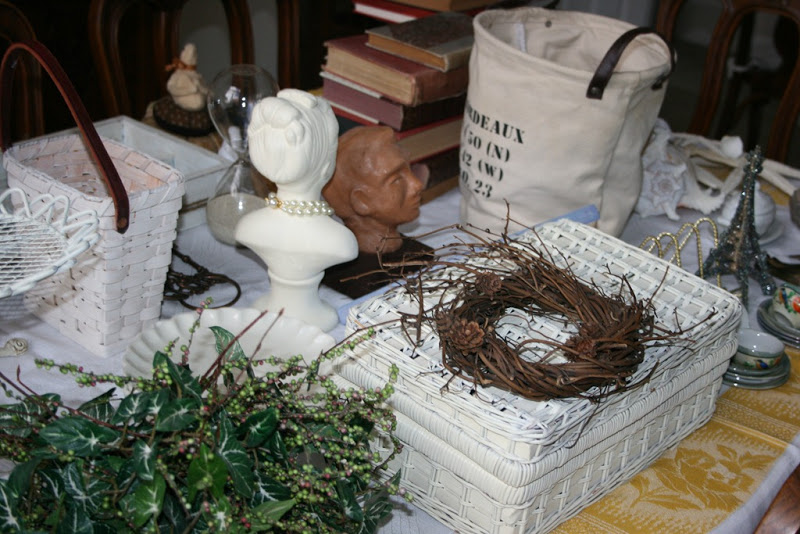 Let The Games Begin
I took the opportunity to lighten the load a bit. Does one really need TWO Monopoly games?  Not to mention that the owner of Mystery Date is now in college. (But I kept Chutes and Ladders. Sniff. Boo hoo.)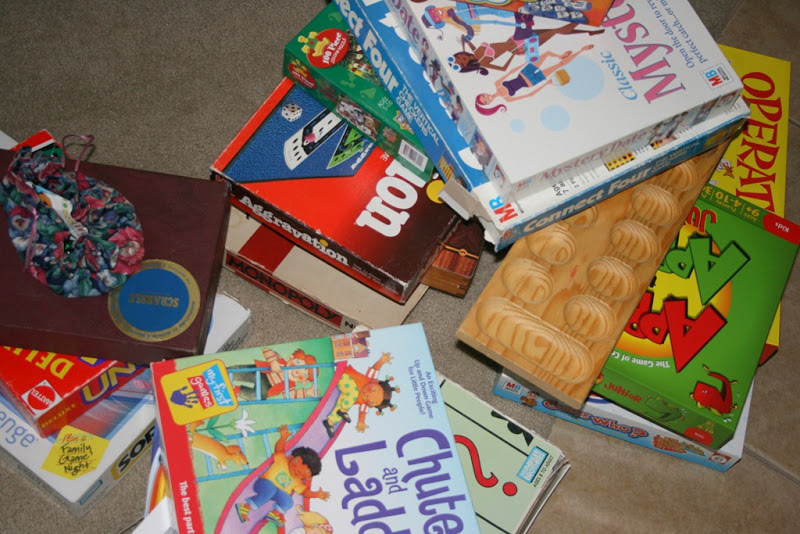 The walls, shelves, and baseboards got a thorough cleaning. The carpet was vacuumed. I finally found the angled corner attachment piece I thought I had lost. It sure came in handy for this chore.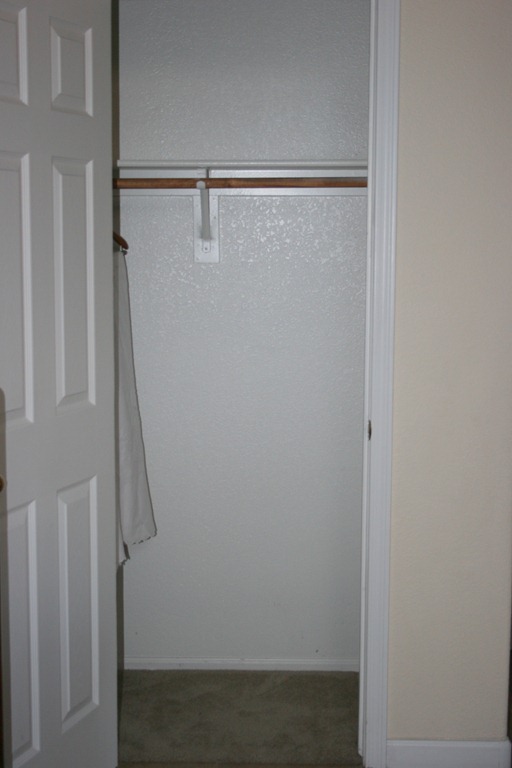 I also took the opportunity to inspect all my tablecloths to make sure they were in good repair, stain free and ironed. I can now proudly say that my linens are ready for the upcoming holidays.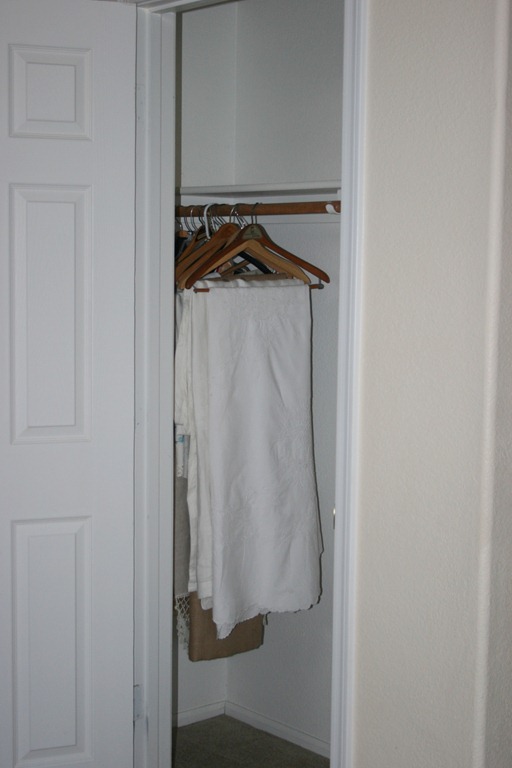 After assessing my storage needs and decided to swap out the large bookcase I had originally stored the board games on and move it into Sweet Boys room. The bookcase was exchanged it for two shoe shelves he had. A cubby shelf was just what I was looking for, on sale, at Kmart.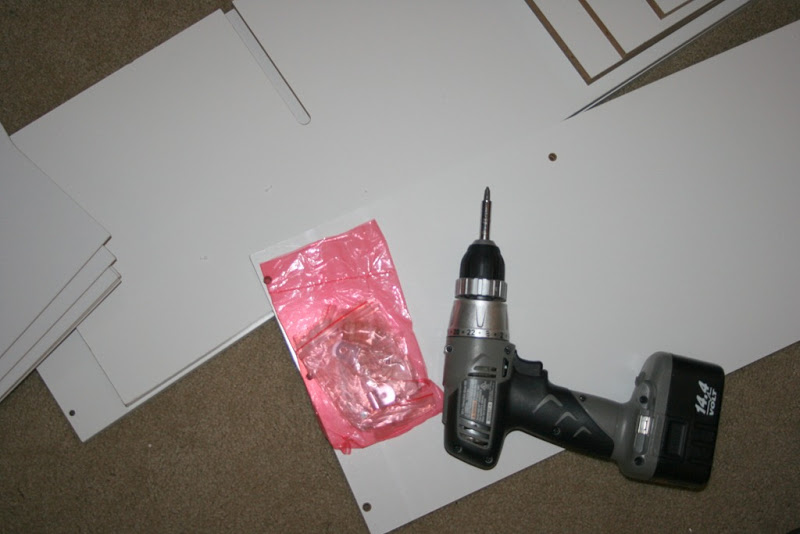 Use shoe shelves to extend the storage into wasted vertical space. I can now easily find all my decorating props.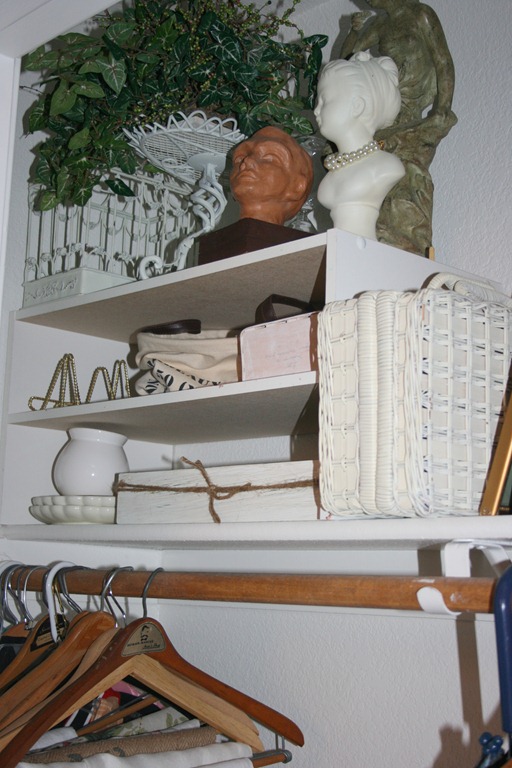 All the gloves, hats and scarves were corralled into a plastic bin. Yes, still more décor. For the nosy Nellie's, the snowman tin holds seashells. Huh?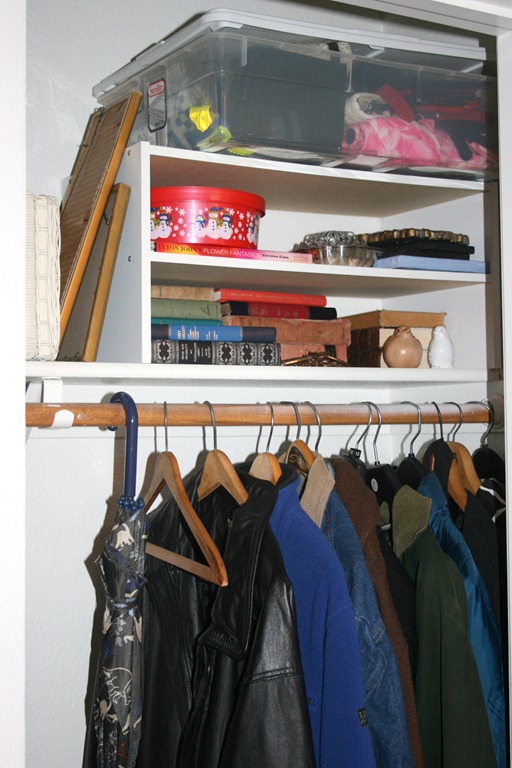 Well, rattle my chains! Everything in its place and a place for everything.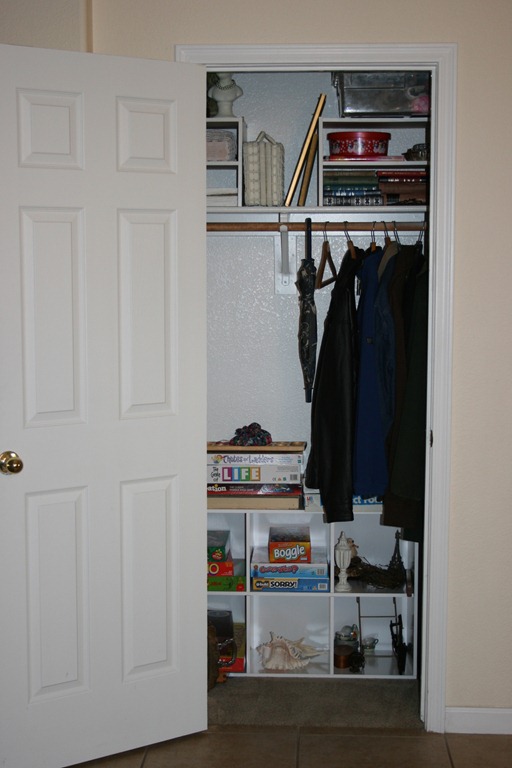 For those of you who might be scratching your head as to why I keep tablecloths and décor in this closet, it really makes perfect sense. The closet is across from my formal dining space where I create seasonal tablescapes and vignettes on the buffet.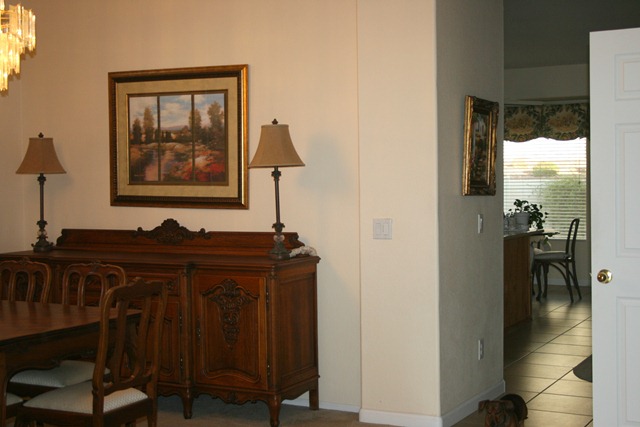 So here's a recap of the before and after: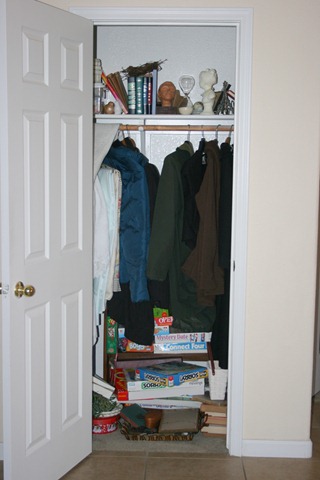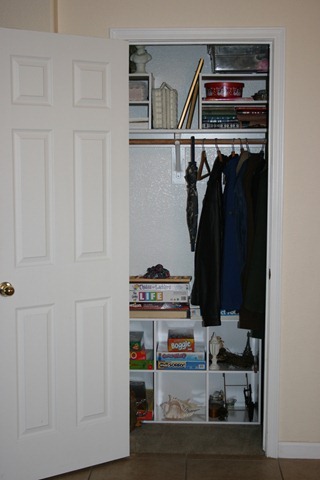 Have you organized anything lately?
Laura