In Monday's post I shared with you that I had covered up a decorating faux pas with a paper rosette. The are so fun and take just minutes to make.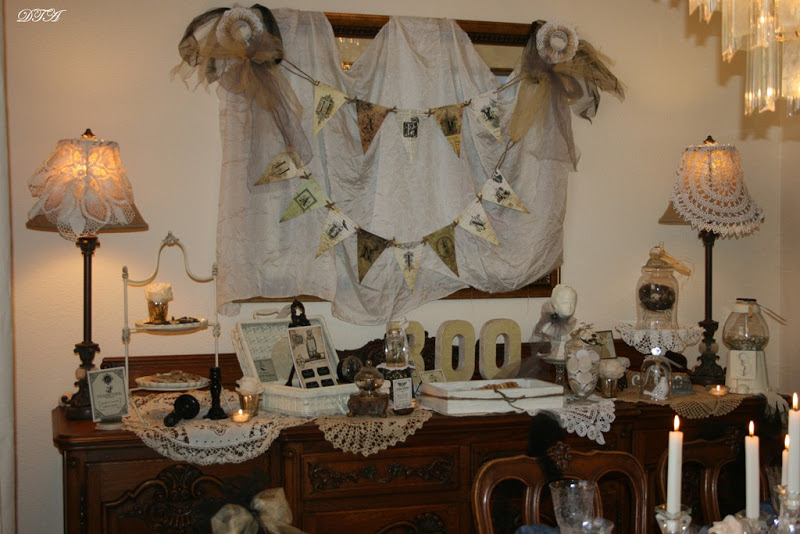 You will need:
Three pages from a book. (For the rosettes I've shown it was an average sized paperback.)
A hot glue gun (Although you could use regular glue and a clothespin to hold the pages in place while drying.)
A bone folder (To help create a crisp crease/fold.)
You can purchase bone folders at any craft store. They come in a variety of sizes.
Now I could have spent approximately one hour trying to photograph myself creating a paper folding tutorial, and another hour uploading and adjusting the images, etc. but of course some other brilliant person in blogland has already done it. Thank you Kirsten from The Crafting Chicks. I can now use the two hours to craft other things. (Working smarter, not harder.)
Take one book page and make one even fold approximately 1/2" wide. (No need for a ruler though.) Just as you made paper fans as a child, make another 1/2" fold in the opposite direction. I actually fold my pages from the bottom of the page, up, verses the side to side shown here. Continue to do this for the entire length of the book page. It will then resemble an accordion.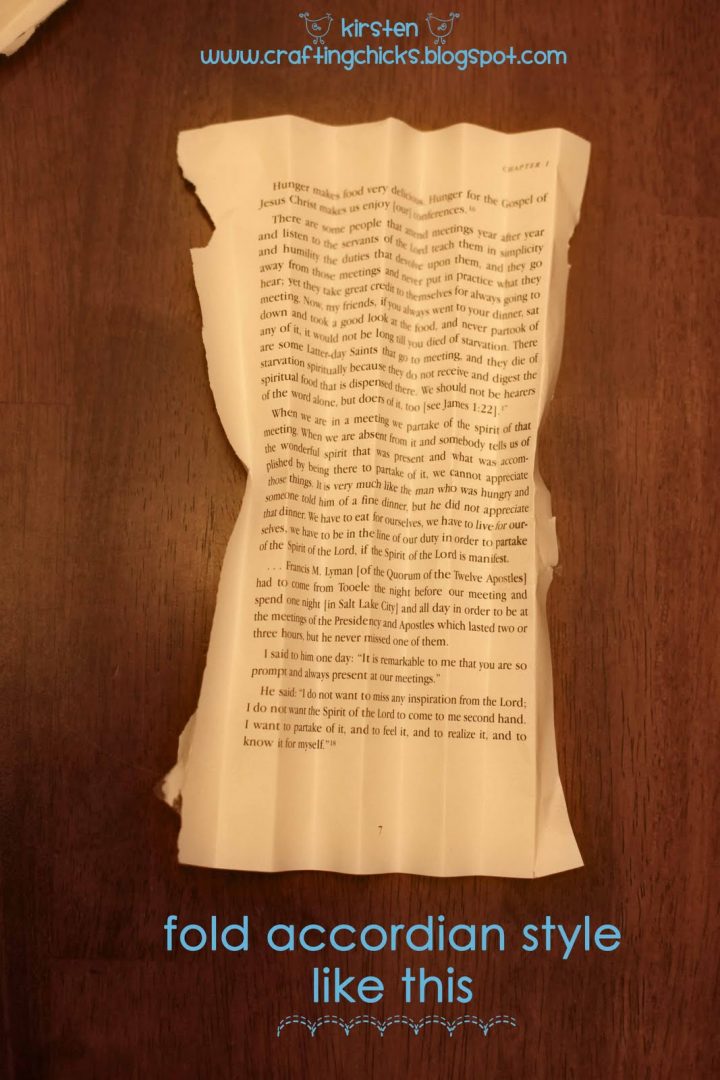 Fold the pleated page in half. While Kirsten used tape, I added just a bit of hot glue inside the folded edges to secure. You can also use regular glue and a clothespin to hold the folded page in place until it dries. (A good option for kids.)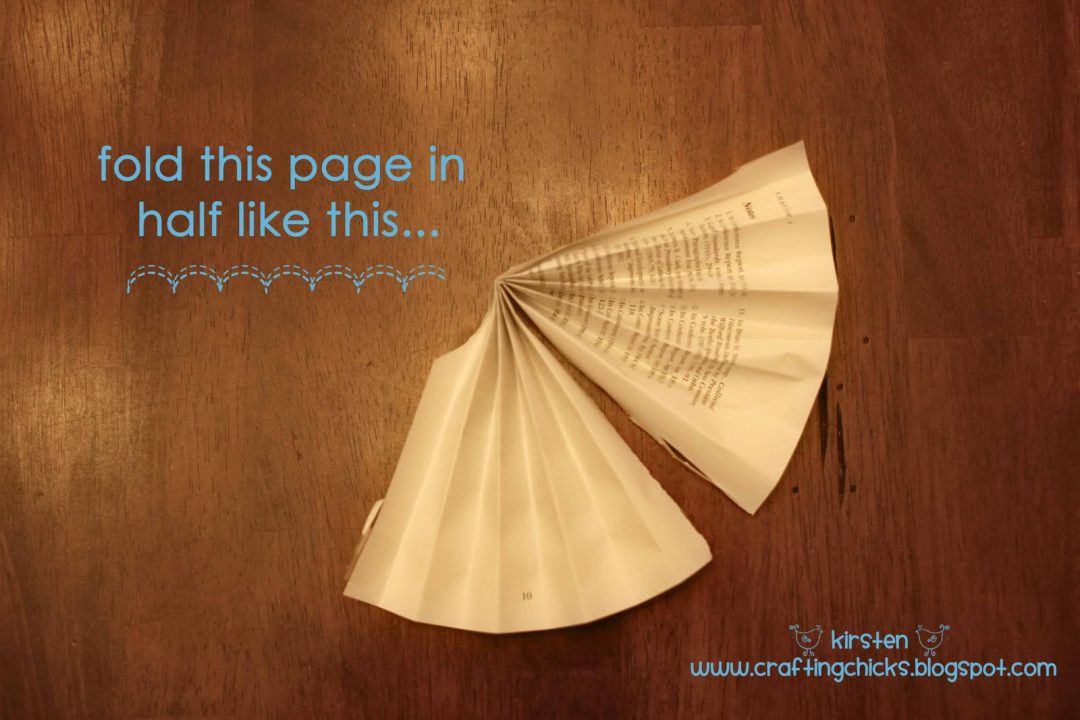 Once you have three "fans" you will then glue each fan to another forming a circle.
Your finished rosette will resemble something like this: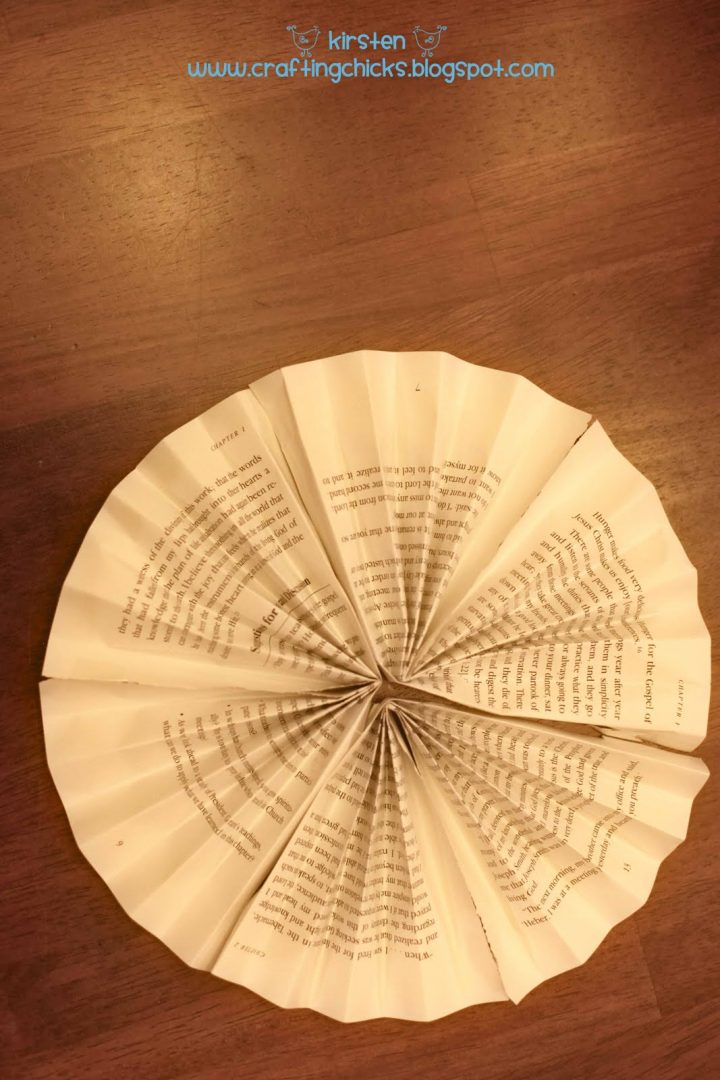 Once you have your rosette you can then add a paper doily to the back and a punched image on the front. Creating a rosette sandwich of sorts. I also added a bamboo skewer so that I could tuck it into the netting.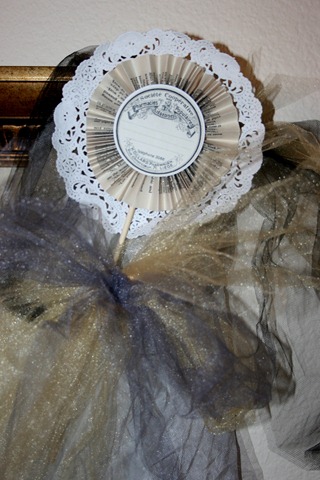 The image used for the above rosette came from the wonderful Graphics Fairy.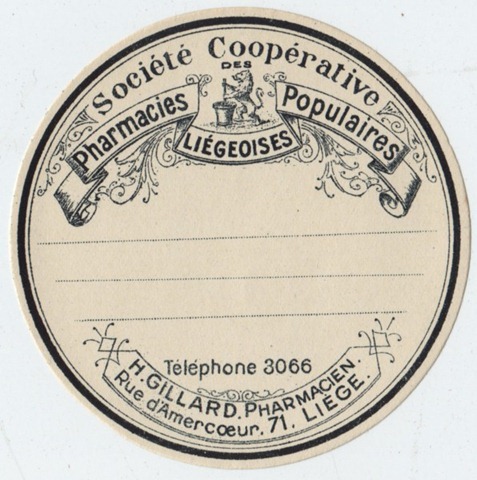 Of course you can forgo the doily and add the rosette directly onto other surfaces such as a gift bag or chocolate bars. I wrote a detailed post on how to create paper wrapping for chocolate HERE.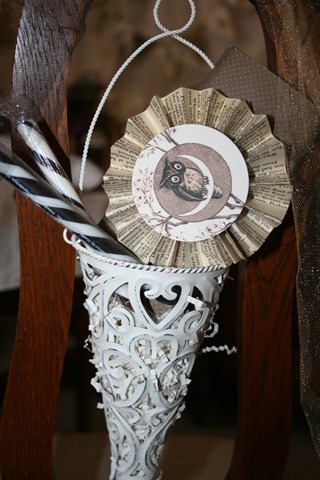 Whooo did the owl image? It was of course The Graphics Fairy once again. I just used a circular paper punch and added a bit of Stickles gold glitter glue to the leaves.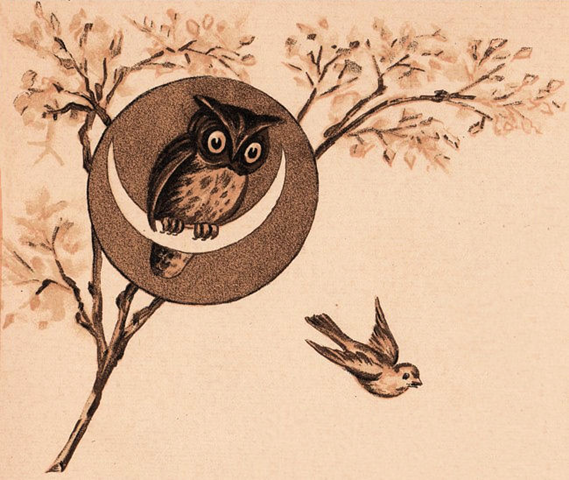 The rosettes can be strung together to create darling banners as well. This one is by Kirsten.
So are you a "fan" of the rosette?
Laura