Yes, I am of the School House Rock generation. (Smile)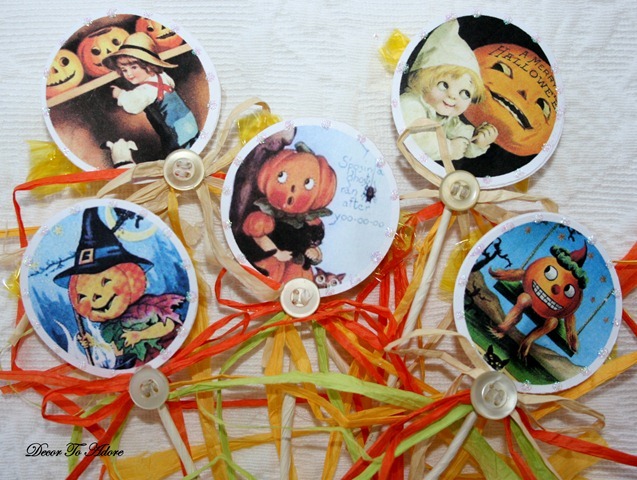 When I was creating the banner for my recent tablescape I ended up not using the extra circular images that Moselle generously added. But I can't let a good thing go to waste so I enlisted Sweet Boy's help and he used a circular paper punch on these cute images. Additional images from Moselle can be found HERE.
We were trying to think of how we could use them in a craft or treat for his classmates. I remembered that I had some leftover lollipop sticks (from Michaels cake decorating aisle) and a crafty idea was born.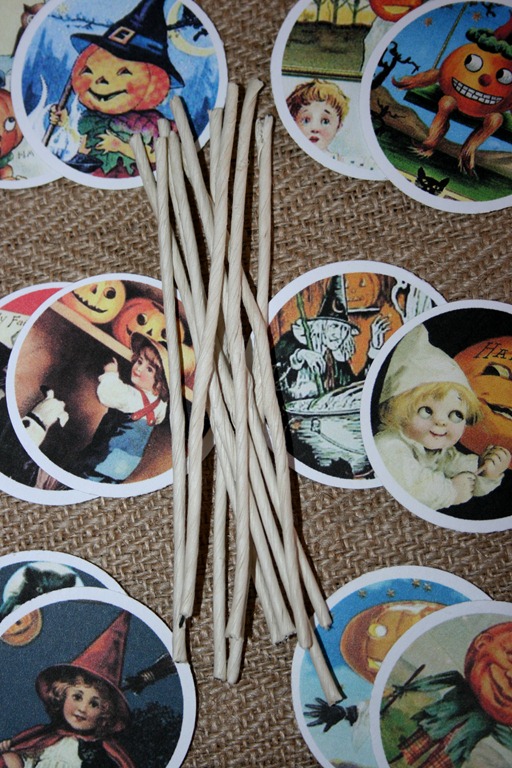 Sweet Boy glued the stick in between two paper images with a bit of Elmer's craft glue. I placed a heavy phone book on top of the lolly's while they were drying to press the paper firmly together. Afterwards the images received a bit of Stickles glitter for accent, Halloween colored raffia bows and one wee button from the old button box.
We added a few lolly's for decoration in linen bags filled with animal crackers for our neighbors.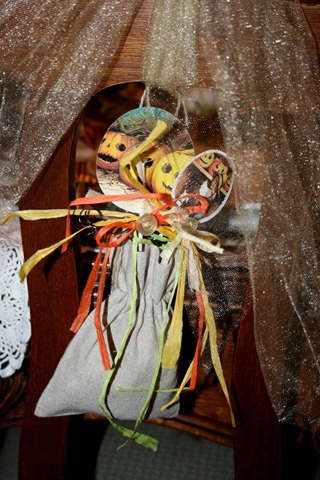 The rest of the lolly's received a small square of photo tape placed on the backside and a piece of candy was attached.
You could also use double sided tape but I do not recommend hot glue as it could melt the candy wrapper.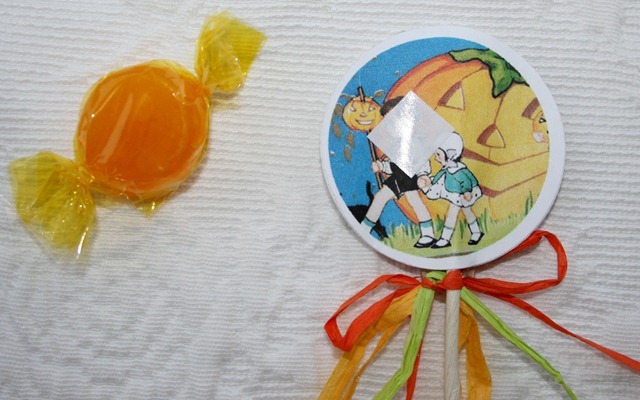 Sweet Boy will pass out the remaining lolly treats to his classmates on Halloween. As I had everything on hand this goodie was only the price of a bag of candy.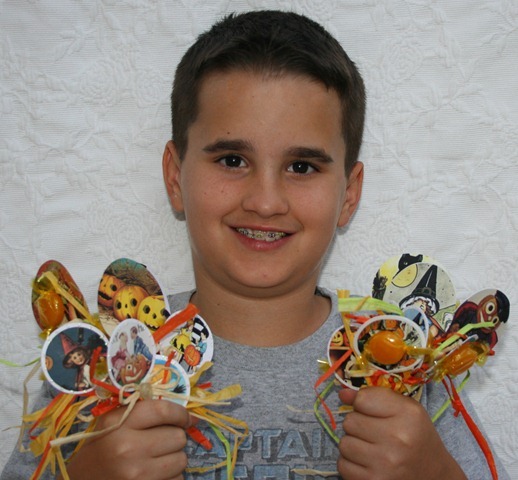 I am a sucker for Reese's Pumpkins. What is your favorite kind of candy?
Laura