The typography trend is still going strong and I wanted to add a bit of fun to my buffet.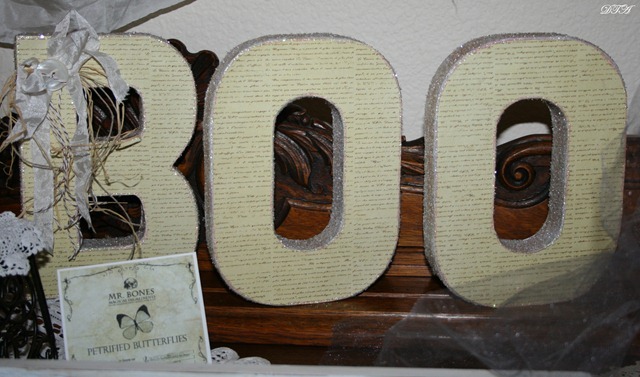 I had looked for inspiration on Pinterest and found some really darling designs.
This wall hanging was created from wooden letters by Then She Made.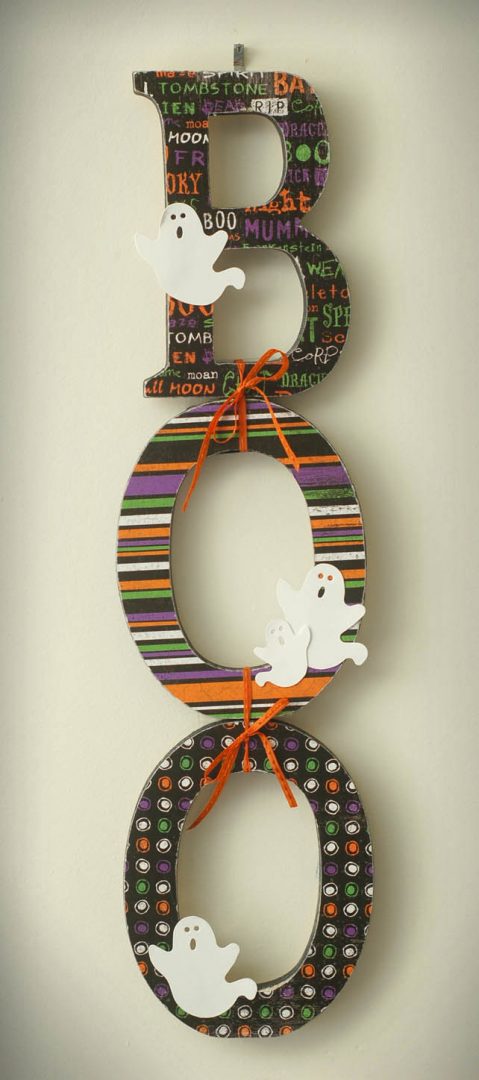 Uncommon made clever yarn wrapped letters.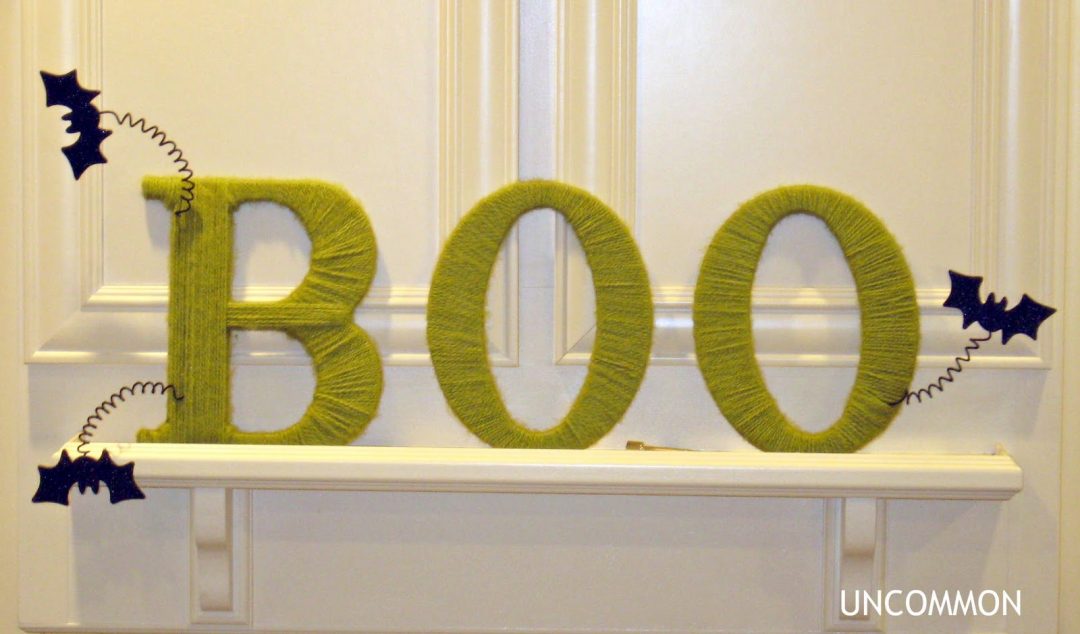 I adore the delightful details A Diamond in the Stuff added.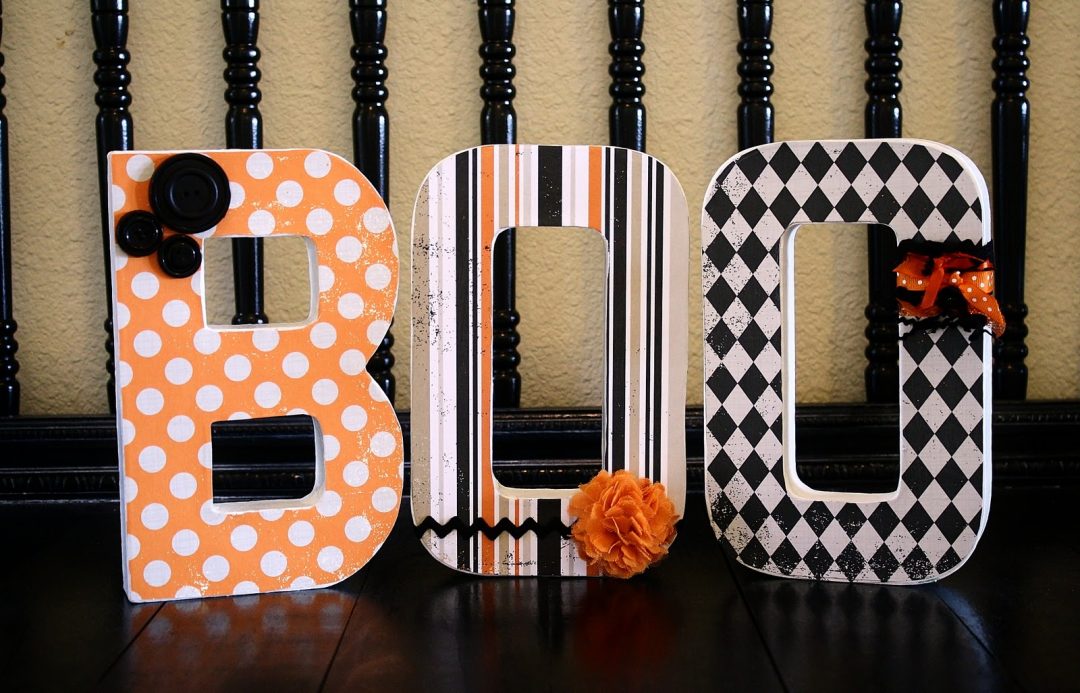 There were several white pumpkins embellished with "BOO". My favorite design was done by my good friend Yvonne.
But for all my searching there were very few letters in non traditional neutral colors. So I decided to give it a go. I began with paper mache letters found at Hobby Lobby.
Before I started painting I traced the letter onto the backside of the scrapbook paper. It was a heavy card stock weight. The letters were spray painted with a light coating of Krylon semi~gloss white. Once they were dry I hand painted the sides and interiors of the letters with Folkart Metallic Champagne acrylic paint. I then added a light coating of Mod Podge onto the letter and carefully placed the hand cut cardstock paper in place.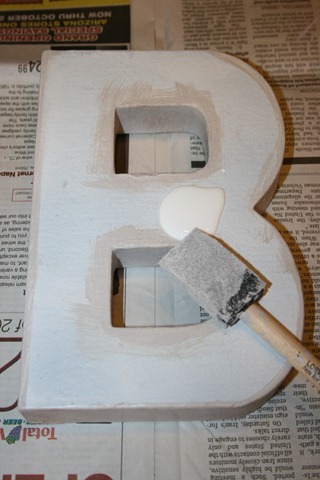 Once the letter was dry there were a few edges of the cardstock that needed to be cleaned up. I used an hobby/utility/exacto knife I purchased ages ago at Hobby Lobby.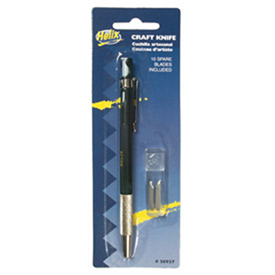 A generous amount of Elmer's glue was added to the sides and interiors of the letters. Then a heaping amount of platinum colored German glass glitter was sprinkled over the glue. Once dry I added a seam binding bow, a bit of raffia and a button to the "B" with a bit of hot glue.
On a side note, I selected two different designs of cardstock for the front and back. One shade was more of a white palette and the other a darker cream so I could change the look on a whim.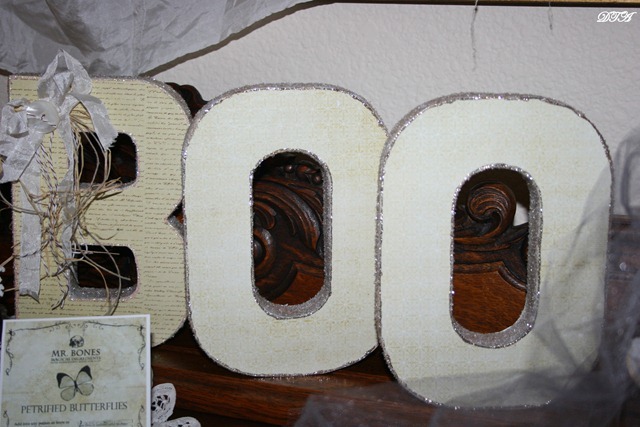 For now I am enjoying the creamier letters. But after Halloween I plan on hosting a garage sale and I might use the white letters in another configuration: OBO (or best offer 🙂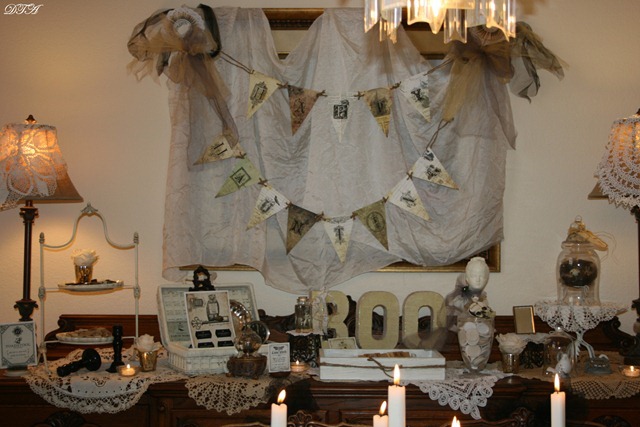 Boo to you!
Laura