While the thermometer might read 110 degrees here in Phoenix my heart says that it is fall. I recently created a new wreath for the front door. Here is the Mum's The Word Fall Wreath Tutorial.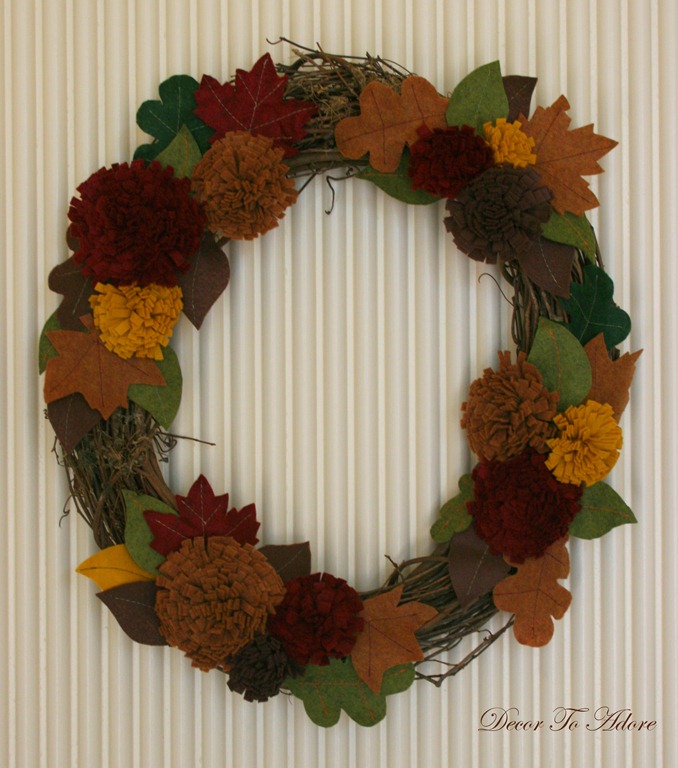 As a child my grandma Mary always had a garden full of beautiful marigolds and mums during the season of autumn. I thought that such a happy memory would be a great way to welcome guests to our home.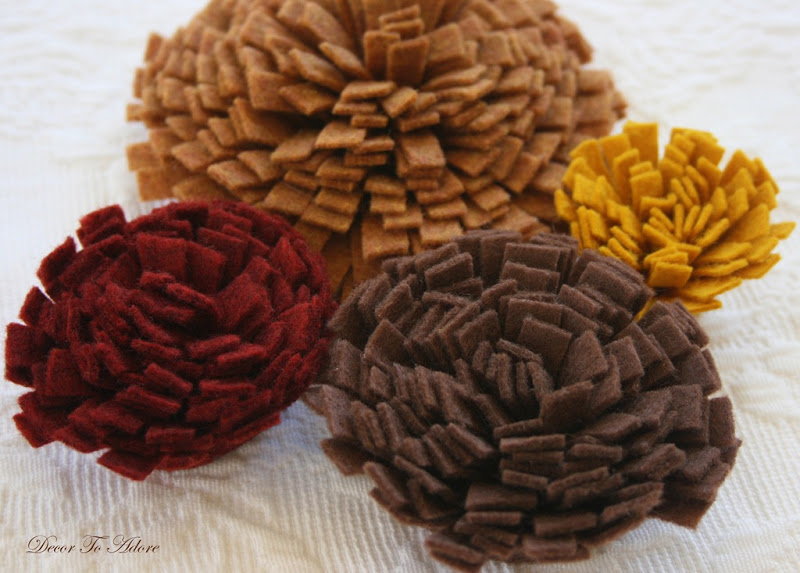 For the felt leaves I used a template from Creating Cupcakes. Holly used embroidery floss to create very cute leaf veins. I was short on time, so I cheated by using a long straight stitch on my sewing machine.
FYI ~ I like working with wool felt the best and you can find some wonderful colors on Etsy. Joann's also has a large selection of craft felt by the yard.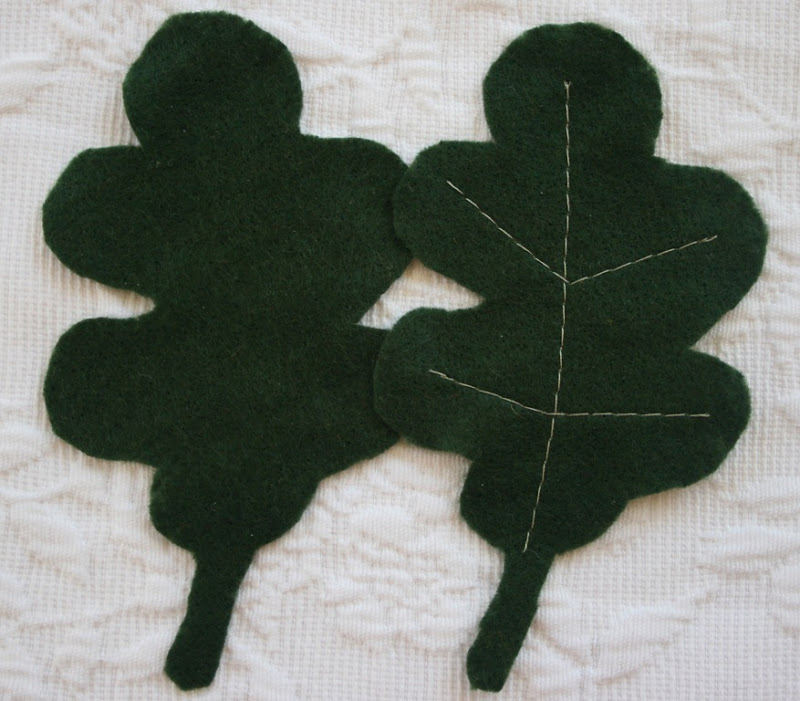 I used a contrasting colored thread to give the leaves an extra flourish of fall fabulousness.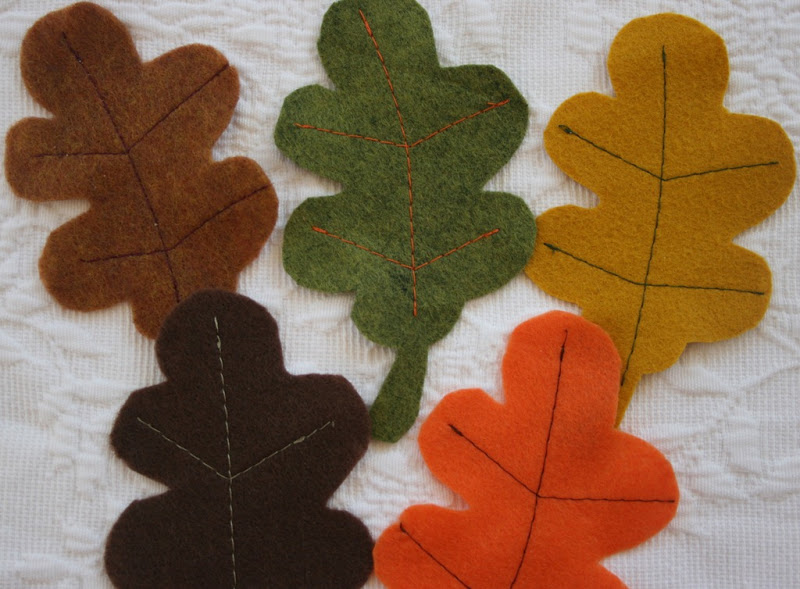 Mum's The Word Fall Wreath Tutorial
For the small marigold cut out a piece of felt that is 1 inch wide and approximately 15 inches long. (Larger flowers just get a little bit wider and longer.) Use your scissors to cut the felt into small strips along the length of the felt. It results in a fringed look.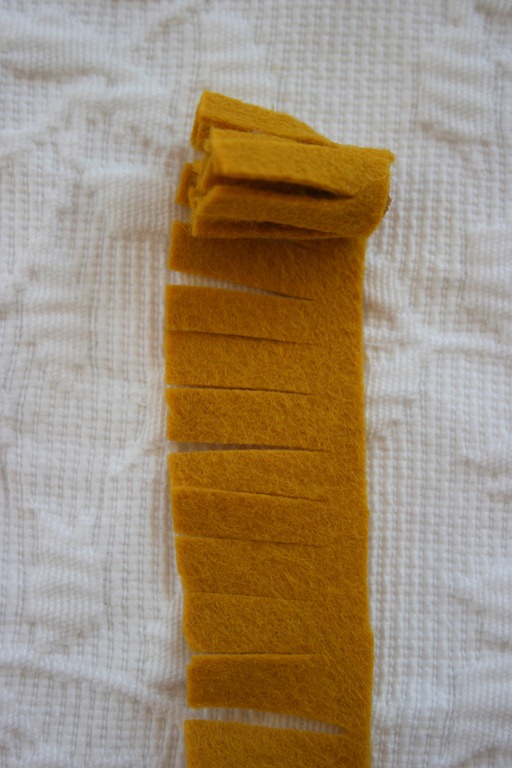 Grab your handy dandy glue gun and add a tiny bit of glue and roll. Repeat about 500 million times.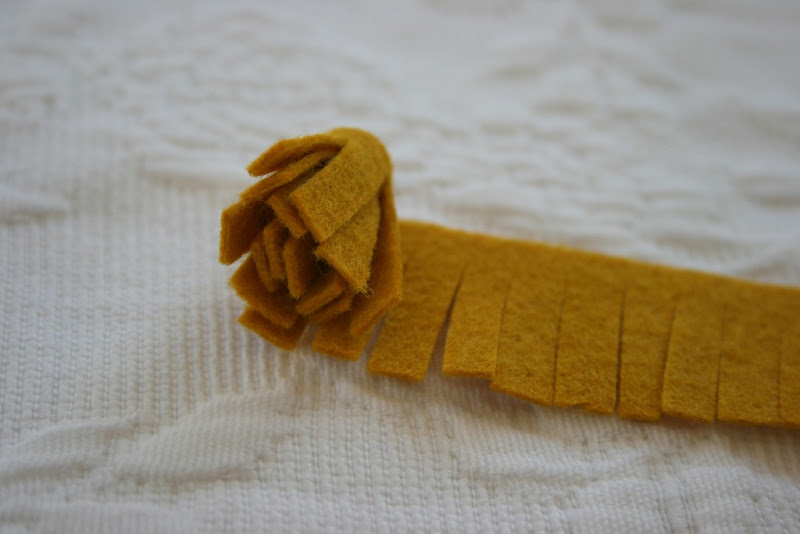 When you think you might go crazy, sing this. "Rollin', rollin', rollin', keep that felt a rollin' D E S I G N!  Keep rollin' rollin' rollin', though your fingers are swollen, keep that felt a rollin' DE E  S I  GNNNNN!"
After eight hundred hours of cuttin', stitchin' and rollin' I was able to lay out an arrangement that pleased the eye and hot glued the pieces down on a grapevine wreath I had in the garage.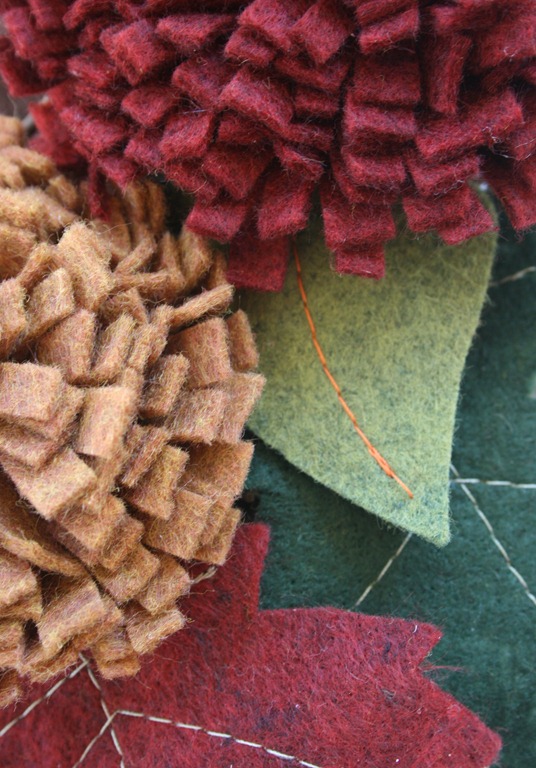 While you could cover the entire wreath, I liked the rustic texture the grapevine provided by peeking through the fall flora and fauna.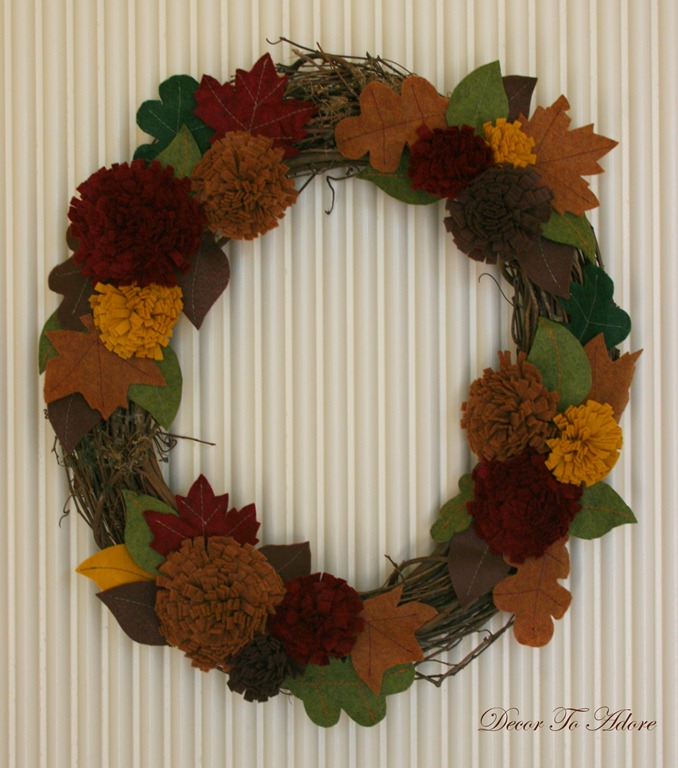 Yahoo! One project is now crossed off my list.
Laura