Moments In Time, ah Audrey. Forever captured as a Fair Lady. I remember looking at this photo, among others, with the Fashionista when she was studying Fashion Design. We wondered not only about the Oscar-winning costume designer who created such beauty, but also who took this timelessly lovely portrait.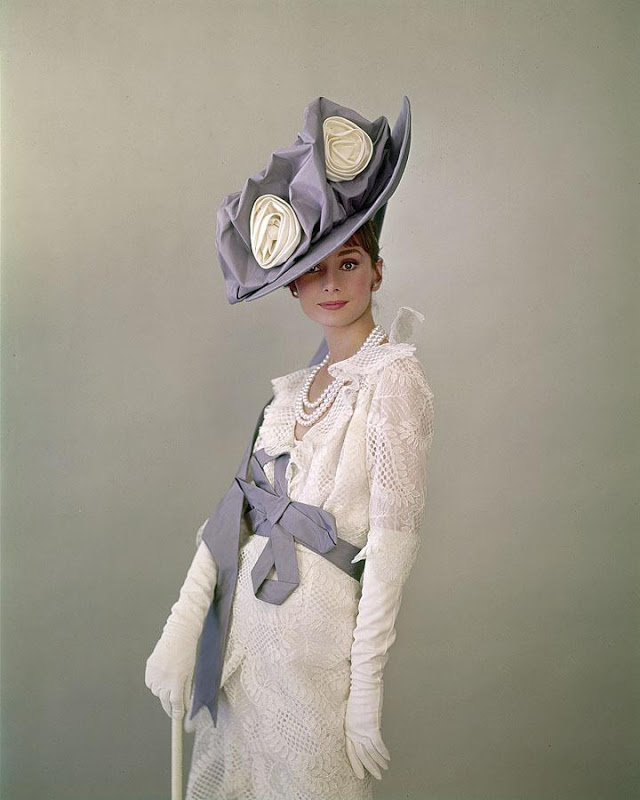 Moments In Time
It turned out that the individuals in question were one and the same person. The uber-talented Sir Cecil Beaton.
Sir Cecil Beaton
Sir Beaton recently came on my radar again when I was researching the British Royal Family. It would seem that Cecil had a way of capturing his subjects in a manner of ethereal loveliness. Double chins, spare tires, and other unwanted strong features all faded away long before the magic of photoshop. This gift earned him the title of official Royal photographer in 1937.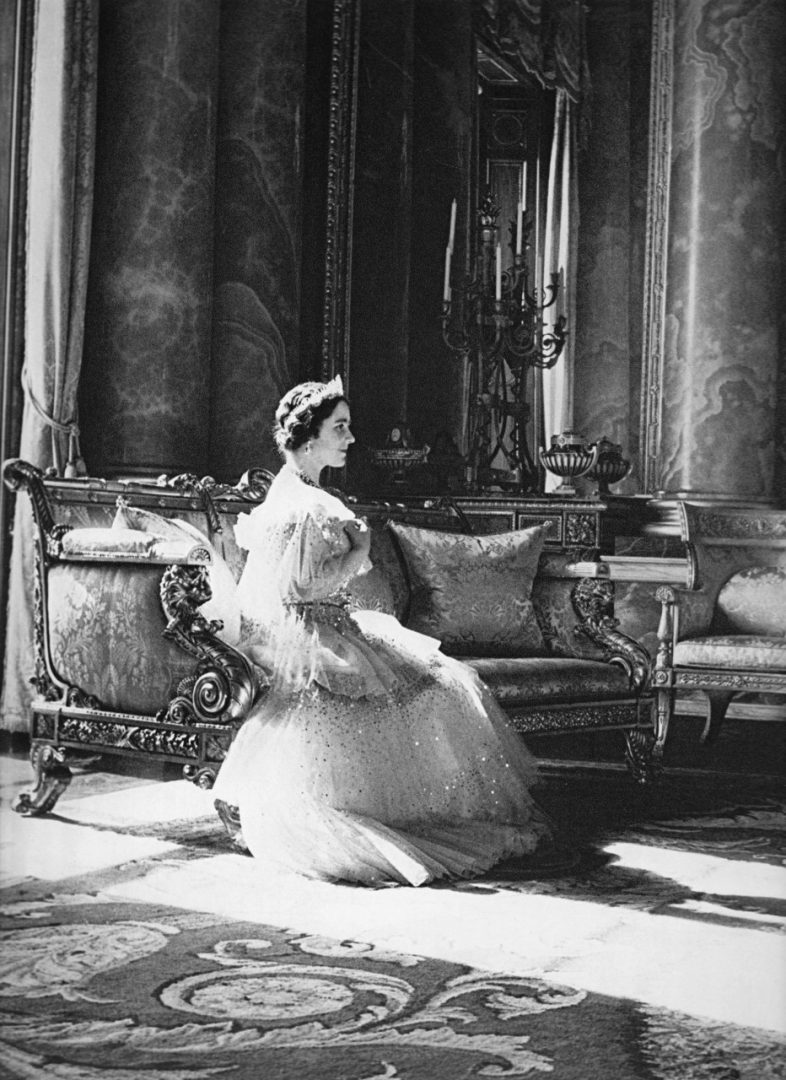 He photographed a lovely Princess in March 1945.
As well as a tender and proud young mother in December 1948.
A new exhibition of 60 portraits of the Queen will begin at the Victoria and Albert Museum in London to commemorate the Queen's Diamond Jubilee in 2012. The exhibit will include some behind the scene pictures of her life, as well as her coronation, in 1953.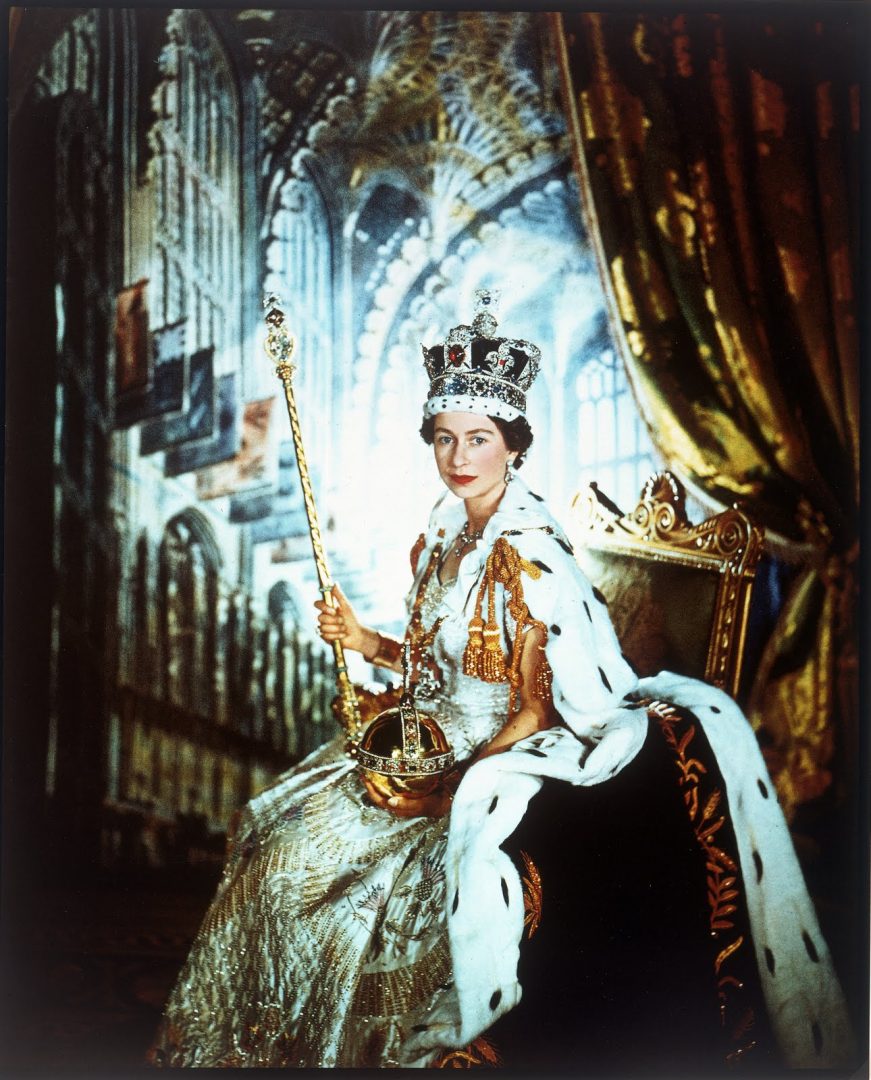 I hope it travels here to Phoenix or at least L.A. Sir Beaton took hundreds of portraits of other Royal family members such as Princess Margaret, at age 19 in 1949.
I personally think that the Duchess of Windsor never looked better than she did in her engagement portrait which appeared in Vogue in 1937.
A Young Photographer
In looking through these countless images I began to want to know more about Sir Cecil Beaton.
He was born in Hampstead, England in 1904. His family had risen from humble beginnings to great wealth through harvesting timber. Cecil picked up his nanny's Kodak 3A folding camera when he was only 11.
He attended St. John's College, Cambridge and studied art, architecture, and history, although he never earned a degree. His photography skills were further developed at Paul Tanqueray's studio until he was hired by Vogue in 1927. The subjects of his early work often included his family members. He would often use cellophane, a fairly new product at the time, for his backdrops. Here, his sister, Miss Nancy Beaton, was a "Shooting Star" in 1928.
His other sister, Barbara "Baba" Beaton, Wanda Baille-Hamilton and Lady Bridget Poullett posed as soapsuds at the Living Posters Ball in 1930.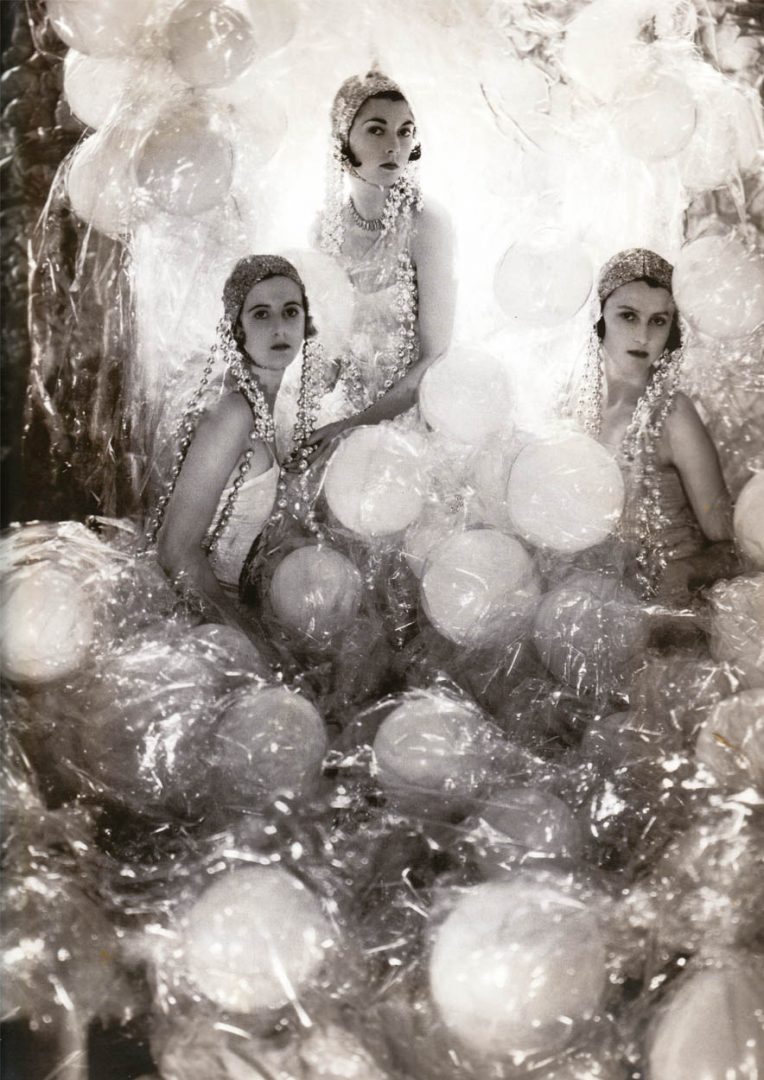 At the Famous Beauties Ball in 1931 Baba Beaton (second from left) was surrounded by Jess Chattock, Nancy Mitford (of THOSE Mitford's), and Carol Prickard in enormous pageant dresses.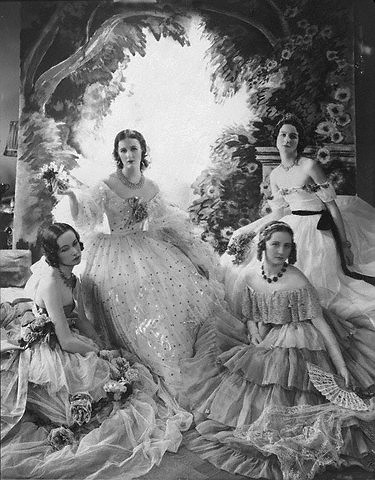 Cecil also took a portrait of Baba alone. The pose and setting reminded me of a famous painting.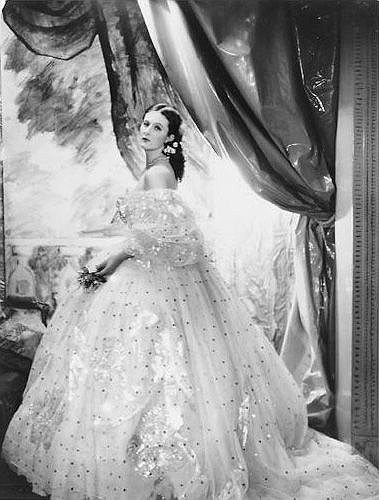 Empress Elisabeth "Sissi" by Franz Xaver Winterhalter 1865.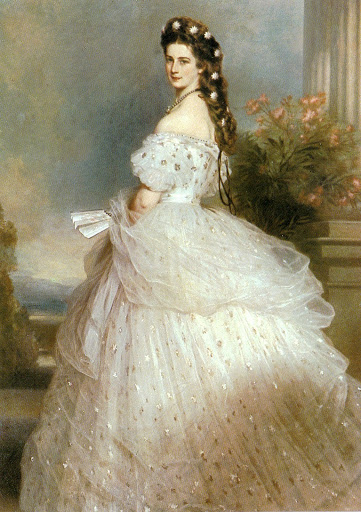 It would seem that he liked life to imitate art. Here are the Wydham sisters in 1950.
The setting and poses were based on the original "Wydham Sisters" painted by John Singer Sargent in 1899.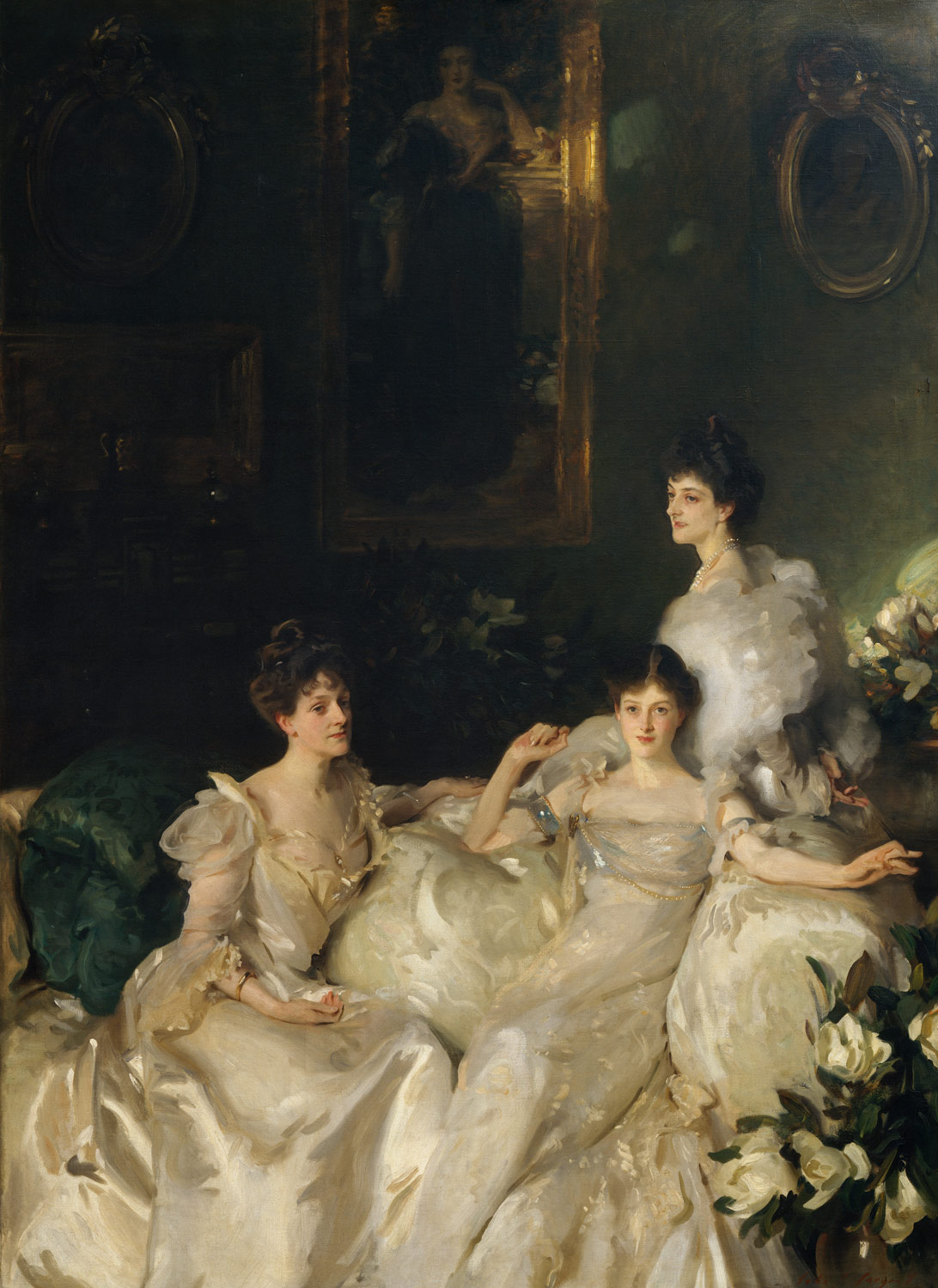 Society's Finest
American society had its own royalty which was captured by Sir Beaton. Sisters Jacqueline (Kennedy Onassis) and Lee Bouvier (Radziwill) were captured for Vogue as debutantes in 1951.
Of course Hollywood took notice. Marlene Dietrich was rumored to have had a relationship with Beaton who photographed her in 1935.
There were also rumors about Cecil and Gary Cooper.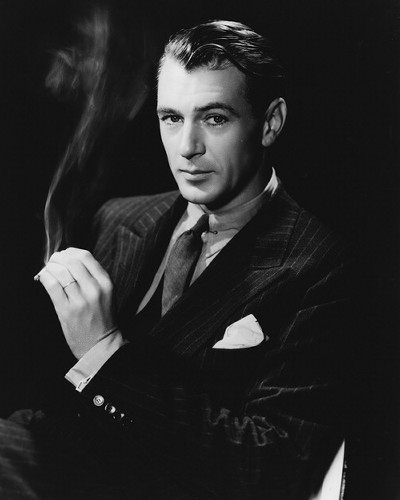 Katharine Hepburn for Vanity Fair.
Lovely Liz.
Magnificent Marilyn with a bird on her finger.
He designed the costumes for "Anna Karena" starring Vivian Leigh in 1948.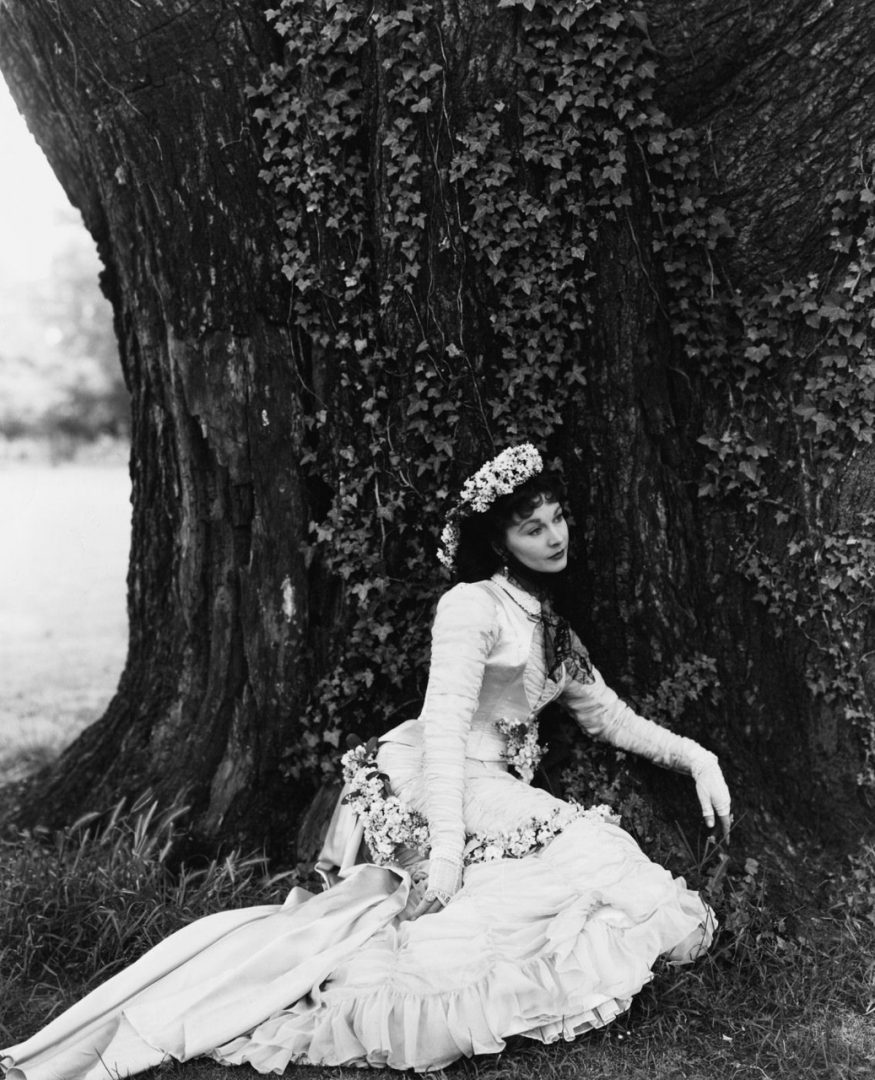 As well as for Leslie Caron's 1958 "Gigi" for which he won his first Oscar.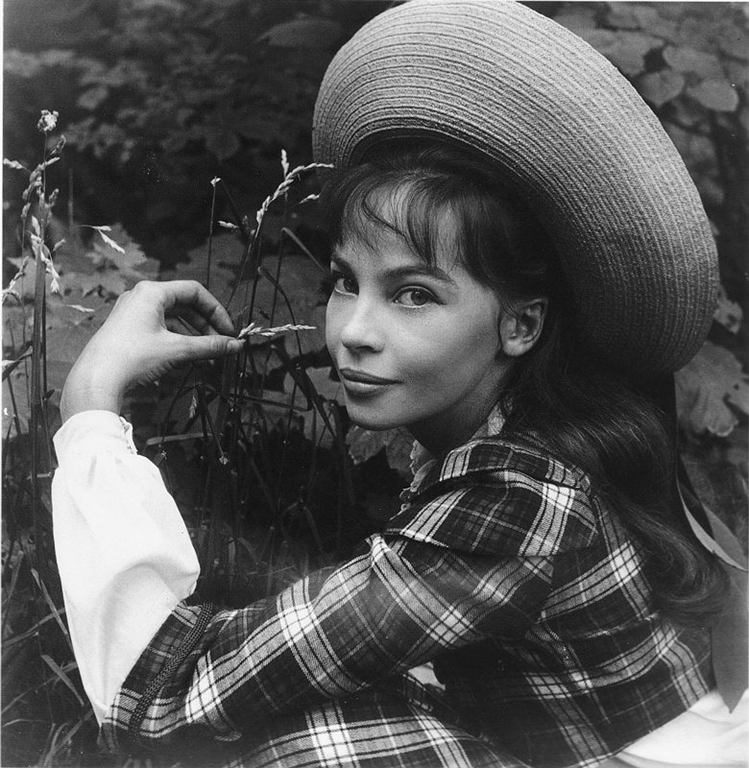 His second Oscar was in 1964 for his costume designs in "My Fair Lady" starring Audrey Hepburn.
He did numerous other films, won four Tony's, as well as receiving two other Oscar nods for Scenic Design. His last film work was on the legendary Barbra Streisand musical "On A Clear Day You Can See Forever" in 1970.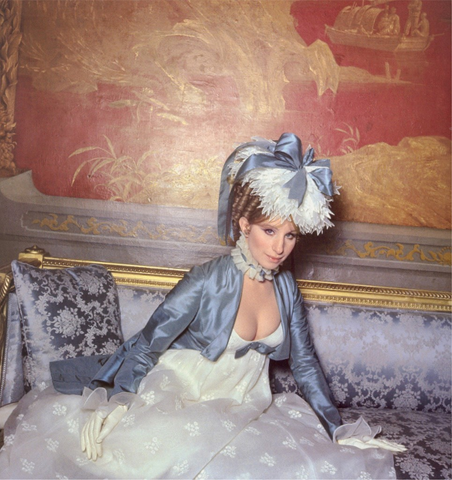 Fashion was his passion, as well as a very lucrative portion of his career. He not only took several portraits of Coco Chanel but also of her collections.
Here is a collection of Charles James dresses that appeared in the June 1948 Vogue.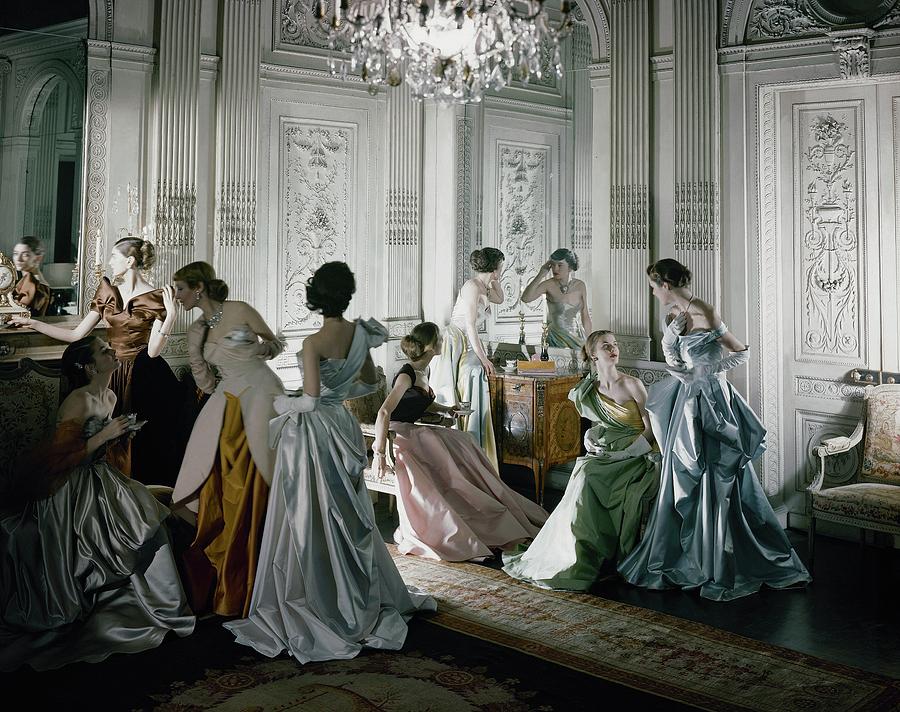 A Legroux Soeurs Hat by Norman Parkinson, Vogue 1952.
The spring collection, Christian Dior 1957.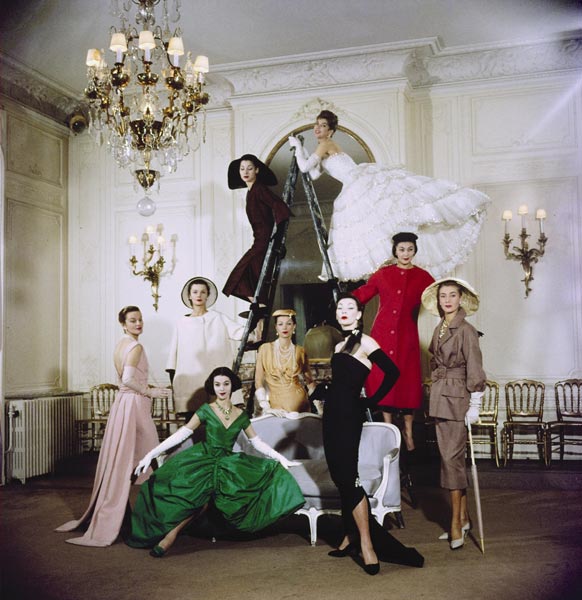 Pastel perfection! I would take any one of these fetching frocks!
Sir Beaton was a lover of literary work.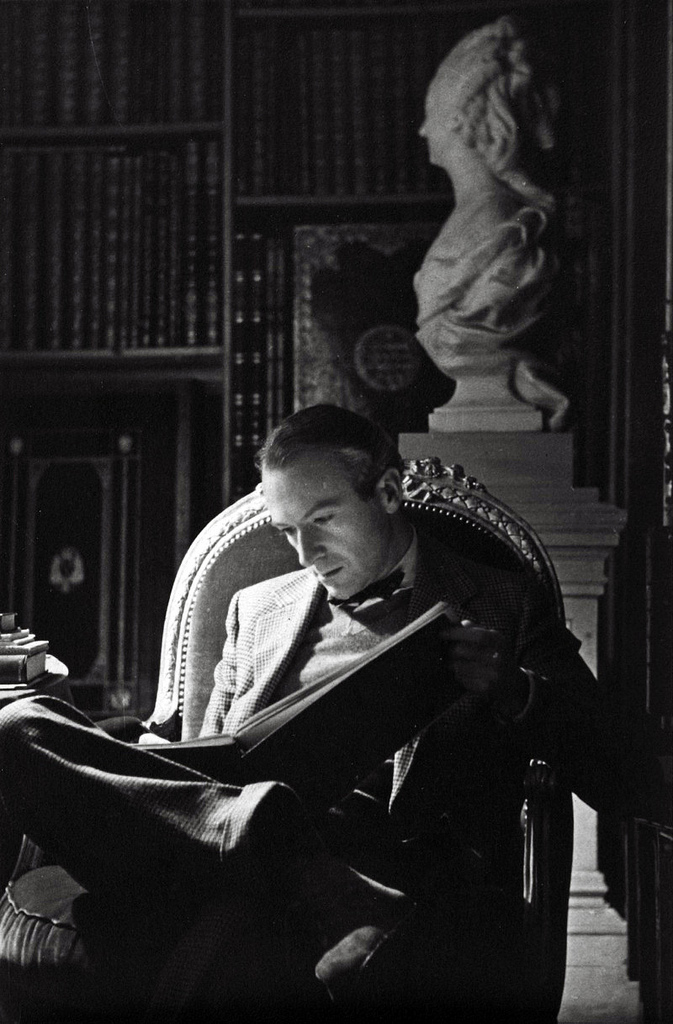 He himself was published several times. If you're lucky enough to find a first edition of "The Glass of Fashion", grab it. They now sell for around $1,500.00.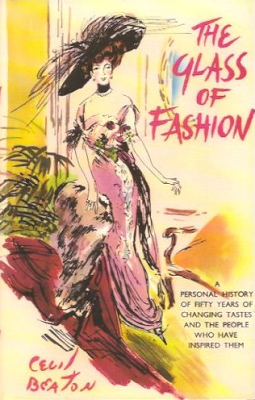 True voyeurs are fascinated with his various tell-all diaries.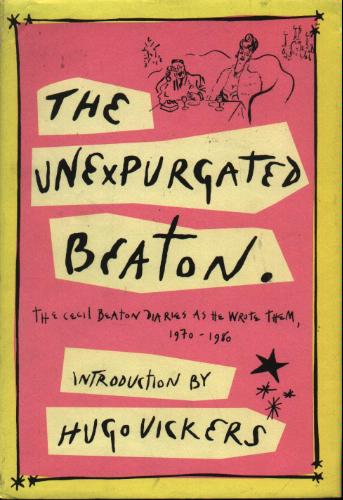 Sir Cecil Beaton: fashion and portrait photographer, diarist, novelist, interior designer, Academy and Tony Award-winning stage and costume designer. Genius.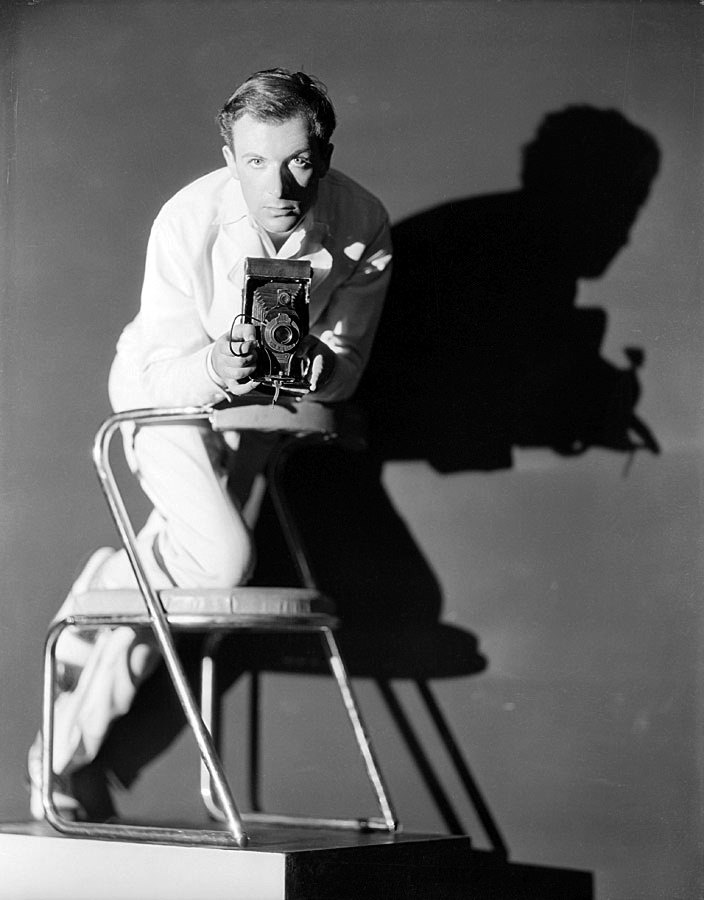 A true Renaissance man who inspired millions, including me. What about you?
Laura