A big "Congratulations!" to our High Tea Tablescape Winners from last week's Royal Wedding Wednesday~High Tea Tablescape party.
High Tea Tablescape Winners
Sherry from The Charm of Home won the coveted title of "Fit For A Queen". She was an across the board favorite for her fabulous Union Jack tablecloth entry.
She won some wonderful prizes like this: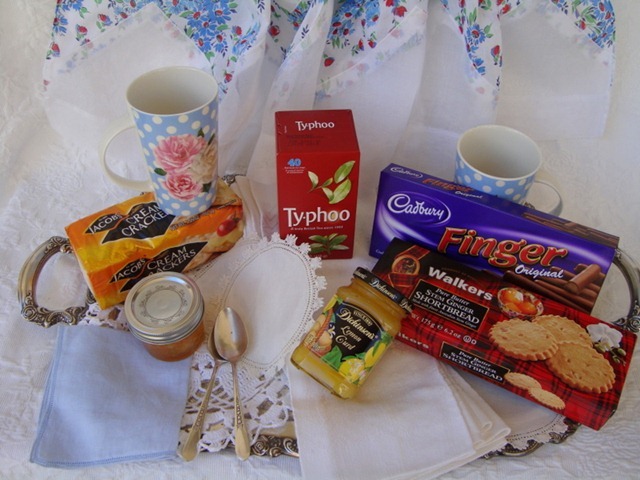 Sherry can now add this coveted "Fit For A Queen" button to her sidebar.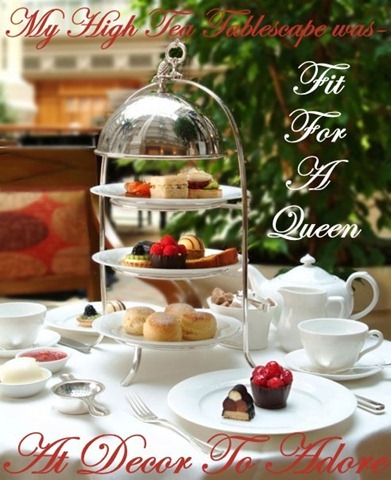 It was a very close race for the title of "Royally Scrumptious" but in the end Candy of The Little Round Table created a tablescape that just about everyone would want to pull up a chair.
She also won a prize…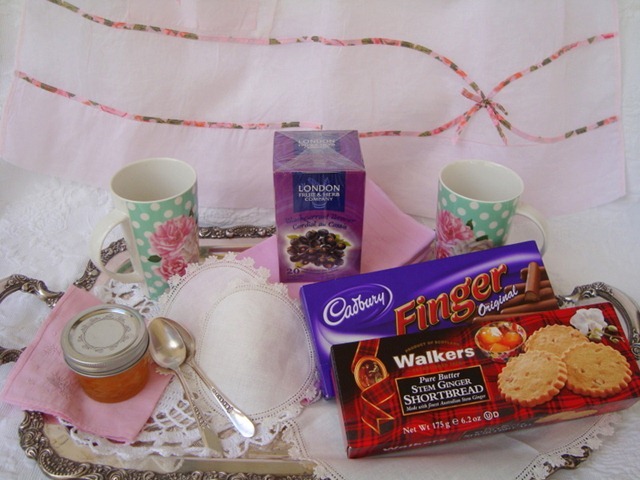 …and a "Royally Scrumptious" button for her sidebar.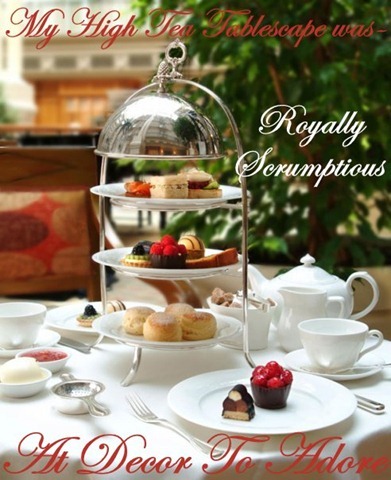 Again a big "Thank You!" to my esteemed experts Susan, from Between Naps On The Porch, Yvonne, from Stonegable who also joined in on the fun and created this beautiful entry…
… and my cousin, who was the third expert on hand in the event of a necessary tiebreaker (which was indeed needed). She created the lovely "Catherine's Coach".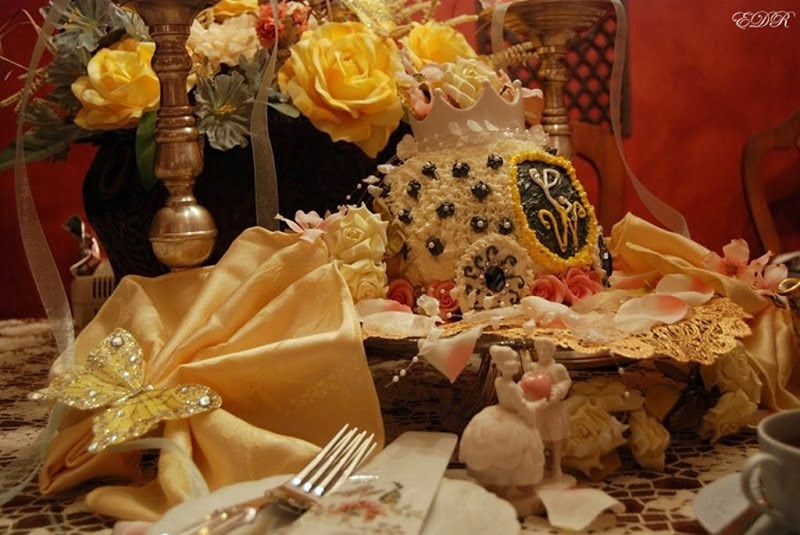 A "Merci beaucoup!" to all those who participated. Each of the entries, in my opinion, were absolutely lovely. You are welcome to post this button on your sidebar.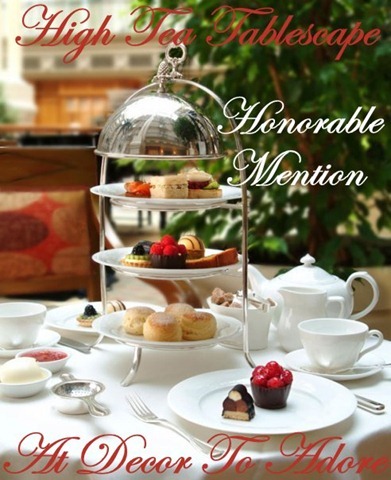 Well done everyone!
Laura