Given your delight in reading about embarrassing stories I thought I would share my recent Long Beach Flea Market adventures. I also have a fantastically cute tutorial for you at the end of the post too. Cream Puff Disaster and Cute Valentine Tutorial.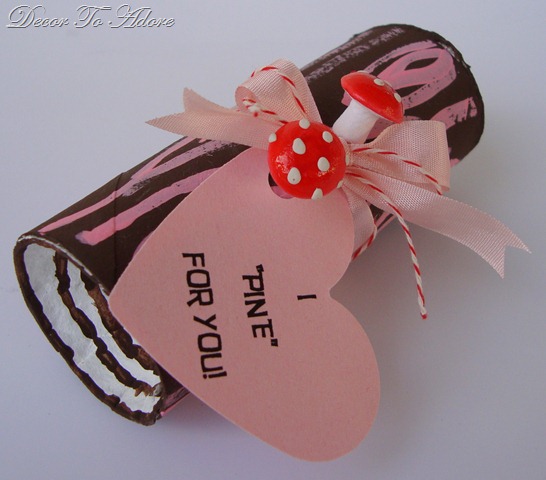 Cream Puff Disaster and Cute Valentine Tutorial
The day began last Sunday at 3:3o am. The simple booth had been transformed into a sea of pink frothy loveliness. Soon after Kymberley Fraser of A Beautiful Mess Home came by. The delightful Mrs. Fraser's designs can be found in her lovely store which is located just outside of Malibu. The store was recently profiled by the New York Times in their Home and Garden section. She runs this fantastically unique store with the ever-inspiring Junk Girls.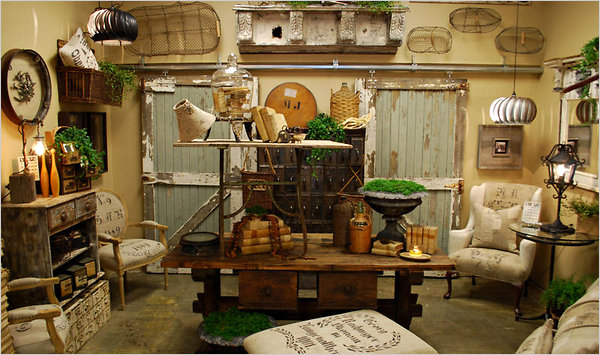 Emily Henderson
Over the course of the day, the temperature grew warmer and warmer. I saw a lovely sprite of a lady pushing a wonderful oak cabinet through the crowded aisle. I imagine the last thing she wanted was to be stopped. But I piped up "Excuse me, are you, Miss Emily?" A ray of sunshine crossed her face. "Yes, I am." I invited her into the booth for a refreshing glass of pink French lemonade and she accepted.  My hands were shaking horribly as I poured her beverage. For it was this EMILY!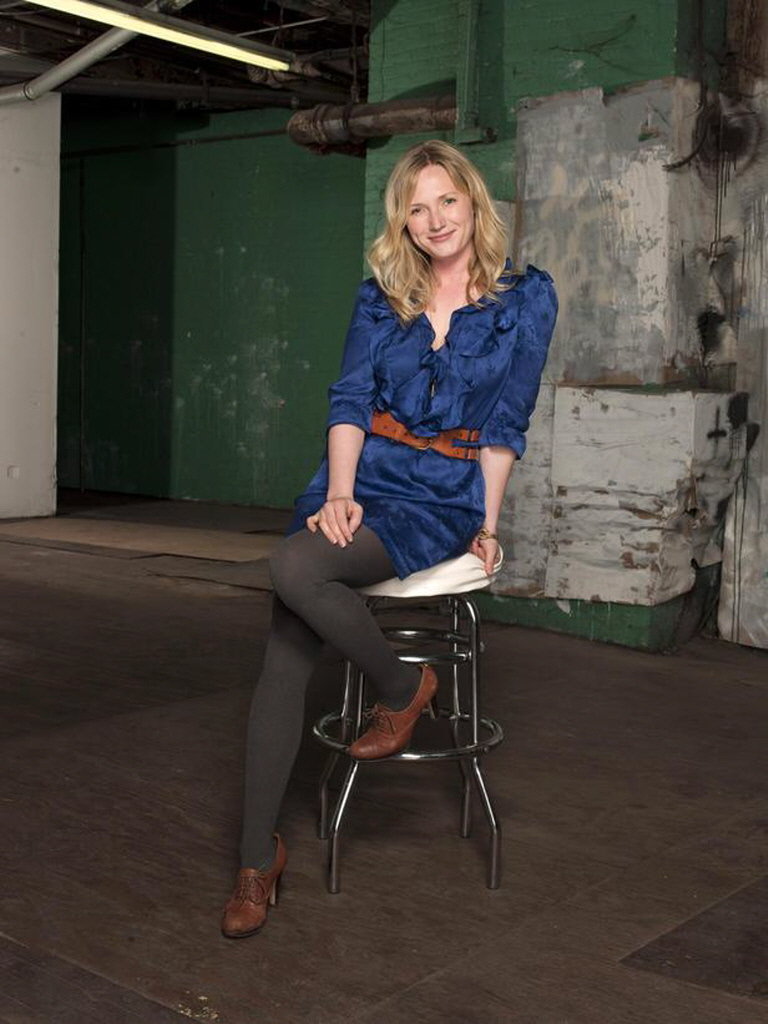 I was oh so ecstatic when Mrs. Henderson won the most recent competition of HGTV's Design Star. Sometimes nice (and very talented) girls DO finish first! Here is a quote from Ms. Emily's blog:
"I believe strongly there is always a time and place for fresh flowers, and that nothing is more important than simply being nice to every person, every day."
You may know that I feel kindness does count and manners matter. This lovely woman has both in spades. And I am NOT just saying that because she graciously gave us a shout out on her blog. (SQUEAL!) Her new show, Secrets From A Stylist, will begin soon this spring. I will keep you posted as it will be one to watch.
Amy Meier
Not a minute after she left I was still reveling in my bliss when I said a verbal faux pas along the lines of "Well, that makes up for Eddie not coming by." (When will I learn to keep my trap shut?":) Low and behold at that moment Eddie's dear friend and amazing designer, Amy Meier, was in the booth. You may recognize Mrs. Meier's tremendous design work from recent articles in both B H & G and Woman's Day. She has clearly mastered incorporating line, texture, and color (the best elements) into her designs. A true talent, I imagine we will be seeing much more of her in the future. 

I somehow redeemed myself by revealing to Amy that a large basket full of goodness had been prepared in the hopes that Jaithan and Eddie would stop by. Amy graciously called Jaithan who was indeed at the flea market. Due to scheduling, Mr. Ross had to remain on the East Coast, but the ever so dashing and handsome Mr. Kochar stopped by for a visit accompanied by his lovely mother.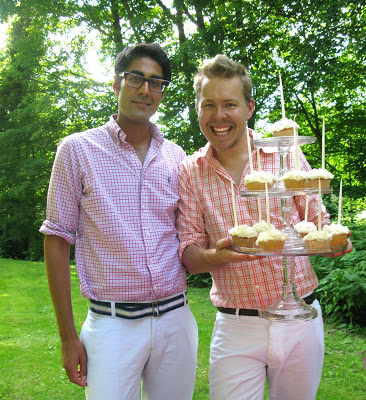 In the excited bustle, one of the yummy cream puffs jumped off of the tray and onto the floor. I then proceeded to step on it and somehow all of its chocolaty center sprayed onto the front of my pant leg. While I tried to discreetly clean my jeans I just had to laugh and thank the good Lord for keeping me humble.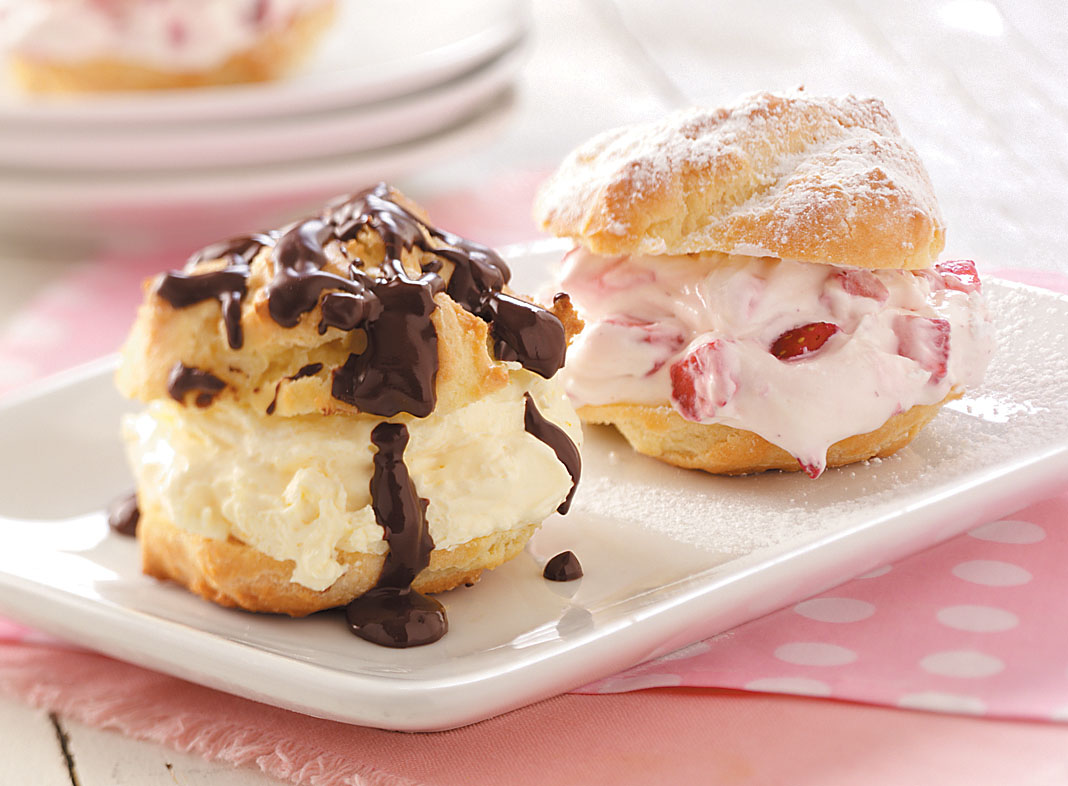 I Pine For You Candy Holders
Now onto the tutorial. I adore Valentine's day and this project is one of my favorites this season. The inspiration came from Lori Marie of  Pretty Little Things and the ever popular Christmas cracker.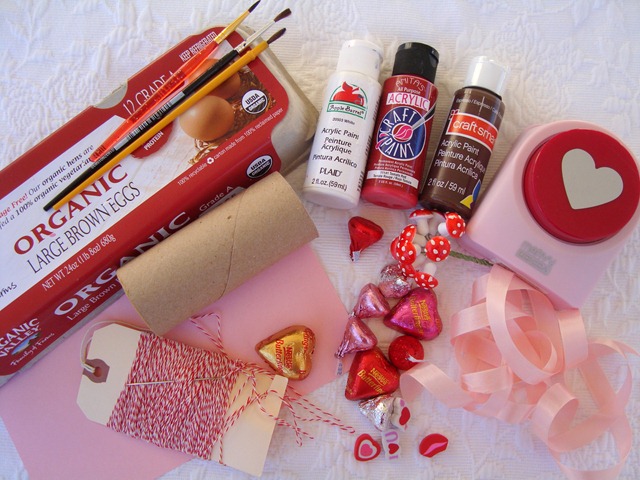 Here is the supply list:
TP rolls
Acrylic paint/brushes
(I used Craft smart Espresso, Anita's Tomato Red and Apple Barrel White ~plus a bit of mixing of the two to create pink)
Egg carton  (Wooden craft discs might also work well.)
Cardstock printed with the words "I Pine for You!"
Heart shaped paper punch
Rayon seam binding in Valentine colors
Vintage spun cotton mushrooms, faux birds, bugs, and flowers.
Various small bits of bliss~toys and candy~ wrapped in paper shred to fill the empty tube.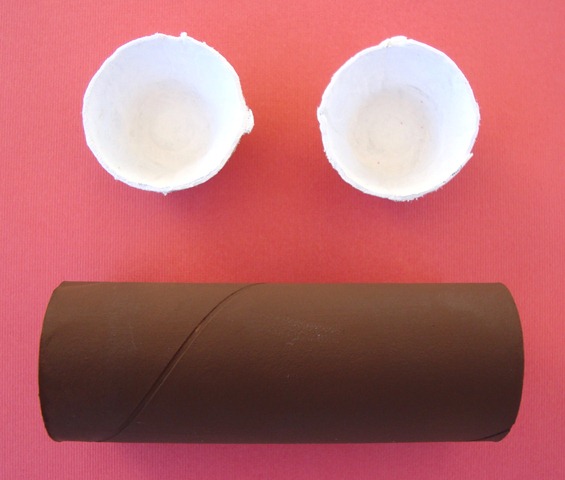 Paint the tp rolls and cut egg carton cups in various shades of Valentine colors. Let dry. In a complimentary color paint, a faux bois (fake wood) image onto the tp roll and tree rings inside the egg cups.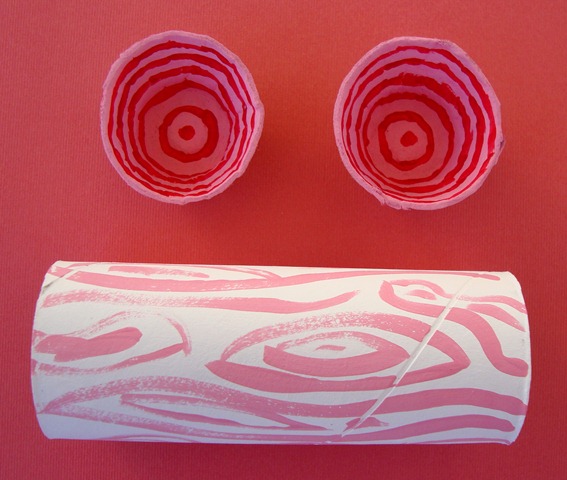 Take an egg cup, add a bit of glue and seal the end with crazy psychedelic happiness.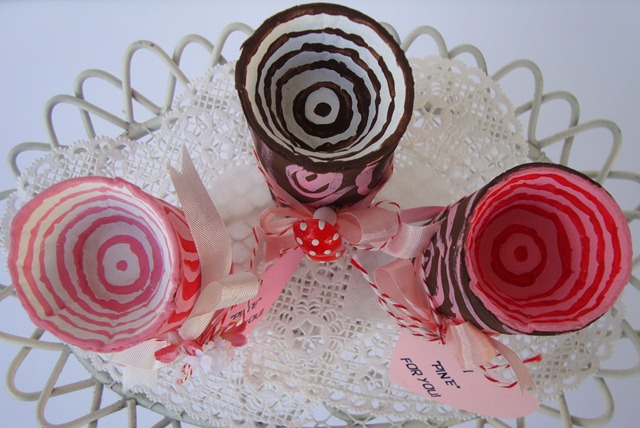 Turn over the tube and add goodies and paper shred to the empty roll. Then, add another crazy cup (without glue) to close.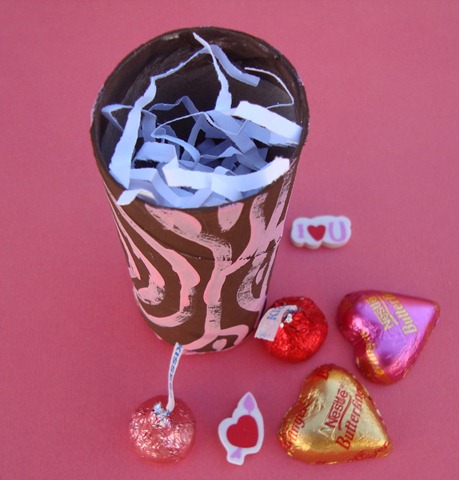 Slide the printed paper punched heart onto the ribbon and tie around the center of the roll. Glue on the mushrooms or other bits of bliss to finish.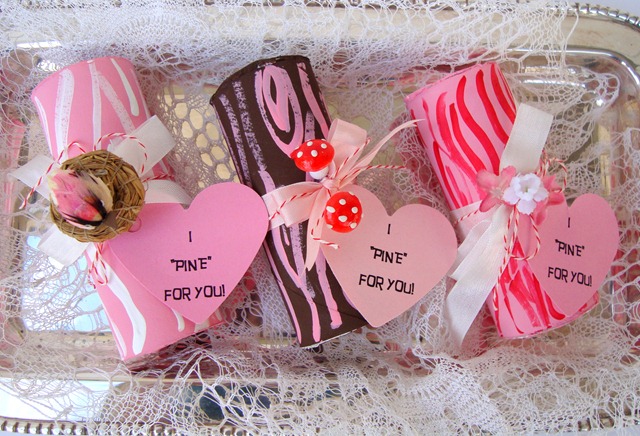 Remember to share the love.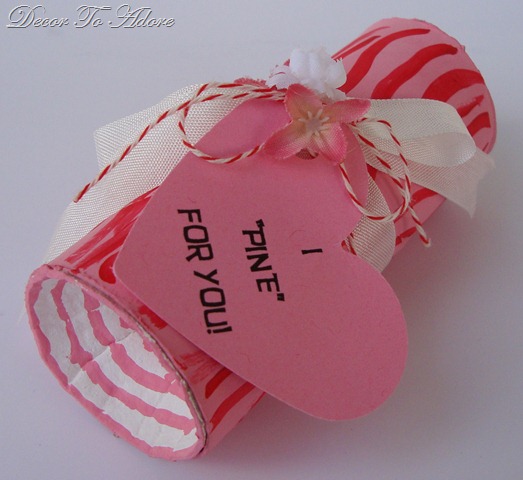 I will keep adding all of the creations shown each week to the grand giveaway pile. Two more projects will be revealed next Friday and the Valentine giveaway will be held on February 4th.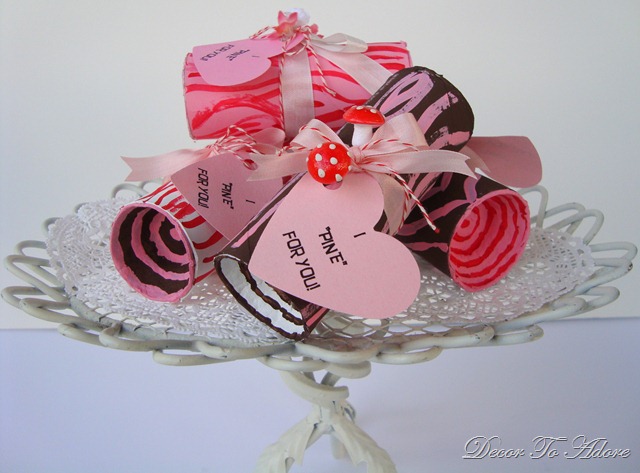 Who or what do you "PINE" for?
Laura