Valentine's Day and chocolate seem to go hand in hand together. I decided to create a few sweet treats for those who are near and dear to my heart. Be My Valentine Chocolate Bars.
Be My Valentine Chocolate Bars
Cruising the clearance aisle of TJ Maxx I picked up several packages of foil-wrapped Christmas chocolates. You can also find foil wrapped chocolates in your regular candy aisle~ Hershey and Ghirardelli both make the bars. However, the price of the Christmas bars was fantastic and they were definitely still good. (I will remain mum on how I know this. 🙂 I then selected some Valentine scrapbooking paper from the Target $1 spot and a few doilies I had on hand.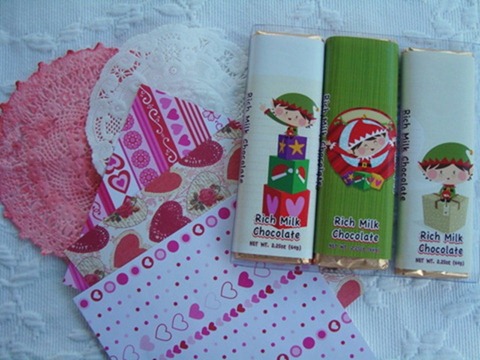 Carefully remove the Christmas paper wrapping from the chocolate and used it as a cutting guide on the Valentine paper. Then wrap each bar once with the paper, add a doily and a scrap of red velvet ribbon or something similar. (You can also skip the doily and use any other wide ribbon you have on hand.)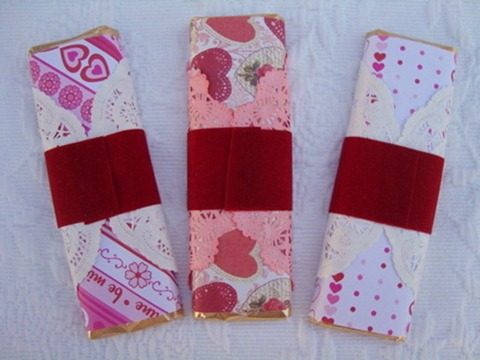 From there it was time to embellish with felt hearts and buttons (Martha Stewart~Michaels), crepe paper rosettes, punched paper and a wee bit of Stickles glitter glue.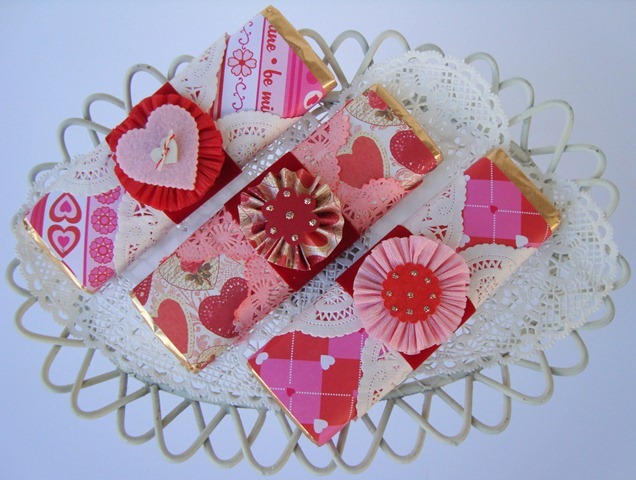 Here are a few bars that feature simple paper punched shapes. One of the bars has been added to the ever-growing stack of Valentine bliss that I will be giving away next Friday.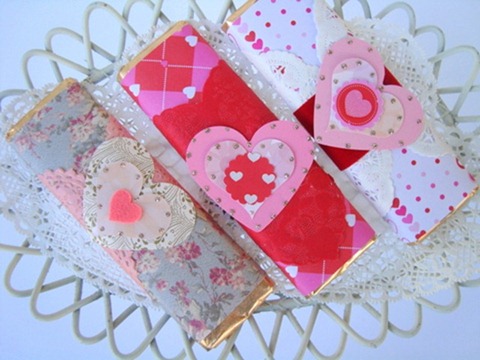 Coming up, cute valentine corsages.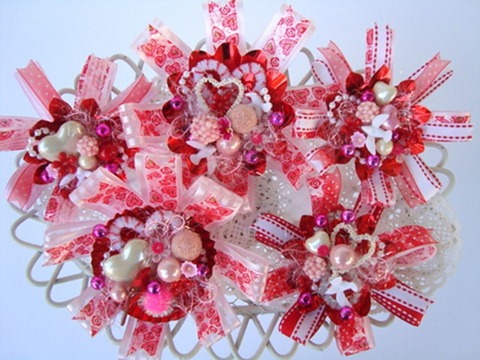 These sweet treats make an excellent gift for all.
Laura