It's Monday. Sometimes at the start of a stressful week, I need extra encouragement in remembering just how blessed I am. I have NO idea where these two learned such outlandish behavior. Probably from their Auntie. Pumpkin Pie Alternatives and Funny kids.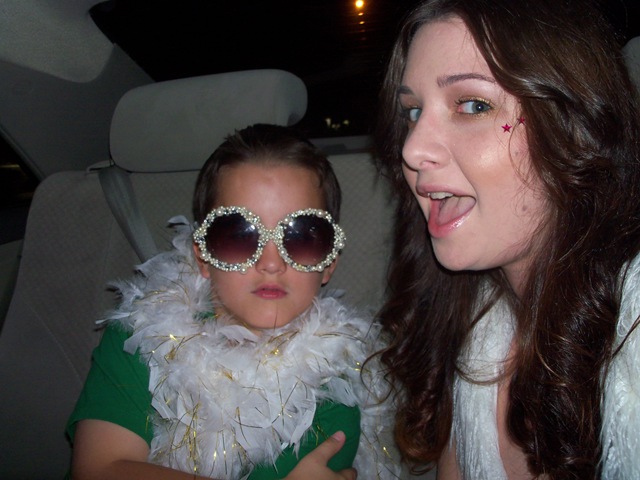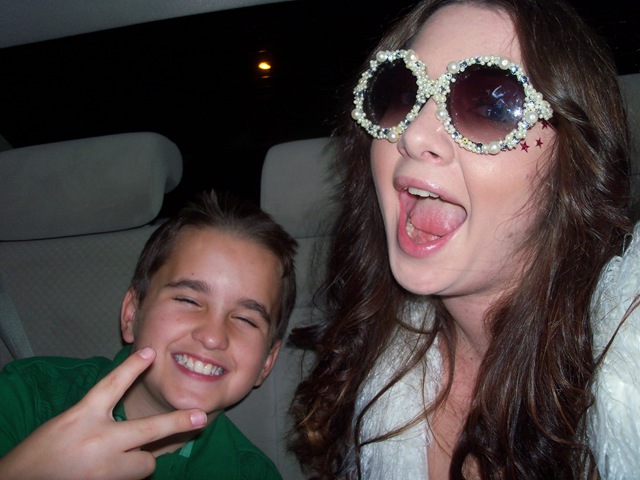 (Sweet boy and the Fashionista mugging it up on the way to see Sir Elton John.)
Pumpkin Pie Alternatives and Funny kids
Truth time. I would be perfectly happy to never eat another slice of pumpkin pie. I know, it's totally un-American, right? This is normally how I eat pumpkin pie~ not visible, under a mound of whipped cream.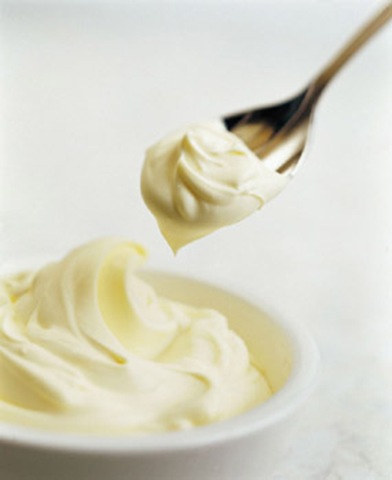 It's not that I don't like pumpkin. I do. Just in other forms. Here are two of my favorites Pumpkin Pie Alternative recipes.
Williams Sonoma Pumpkin Butter Bars~ feel free to lick your screen.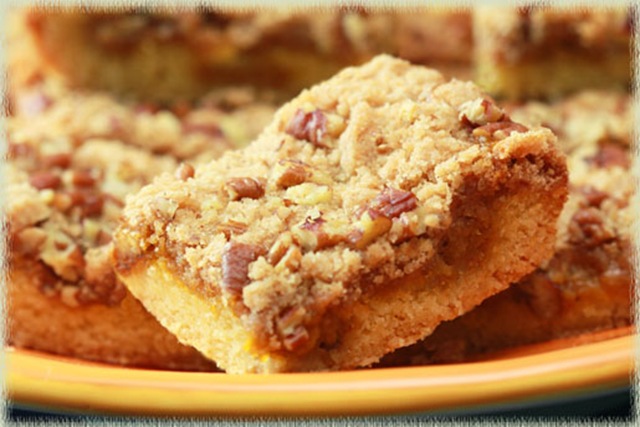 I first heard about these dessert bars from my cousin. She said I would love and perhaps kill for these bars and I do. But two things make the primary ingredient, pecan pumpkin butter, hard to come by. First, Williams Sonoma is on the other side of town (45 Min. +) and second, it's expensive.
I thought about how I could recreate this fabulous food and pondered making my own pumpkin butter. Because with family, school, housekeeping and a business to run, I have time for such things. Then the heavens smiled upon me.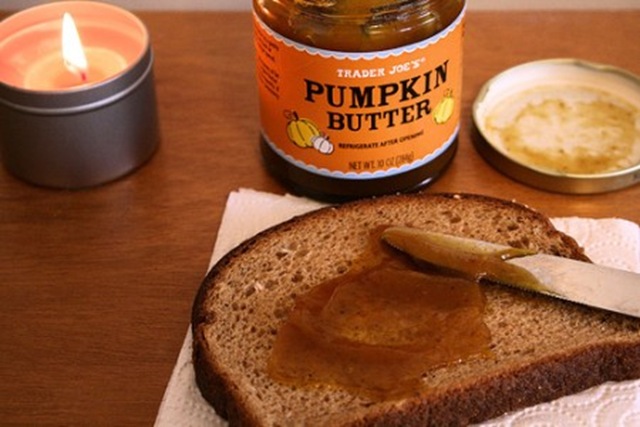 Pumpkin Butter Dessert Squares
Sure, it's missing the pecans, but I just added in some extra nuts and in a word….delish! Here's the adapted recipe:
Pumpkin Butter Dessert Squares.
10 oz jar of T.J.'s Pumpkin Butter (I may try the cranberry apple butter next)
1/2 cup of chopped pecans. (If you're an overachiever, you can roast them first.)
I box yellow cake mix, set aside one cup (I use Duncan Hines super moist)
1/2 cup butter, melted
3 large eggs
2 Tbsp milk
1 Tbsp flour
1/4 cup sugar
1/4 cup butter, softened
1 tsp cinnamon
Preheat oven to 350 degrees.

Grease and flour a 9 X 13 pan.

Divide cake mix, placing all but one cup in a mixing bowl.

Stir the melted butter, pecans, and one egg into the cake mix until combined.

Press the mixture into the bottom of the pan.

In another bowl, mix pumpkin butter with two eggs and milk until combined.

Spread pumpkin mixture over pressed cake mix.

Stir the reserved 1 cup of cake mix with the flour, sugar, and cinnamon.

Then add the softened butter and mix together until crumbly.

Sprinkle over the top of the pumpkin layer.

Bake for about 35 minutes or until golden brown.

Cool and cut into 2 " squares. Serves 24.
Roll With It
Now for my other pumpkin pie alternative, the Pumpkin Roll. Oh, how I love the cream cheese frosting! I was first given this recipe by my dear friend Pam 15 years ago. It is a fall classic.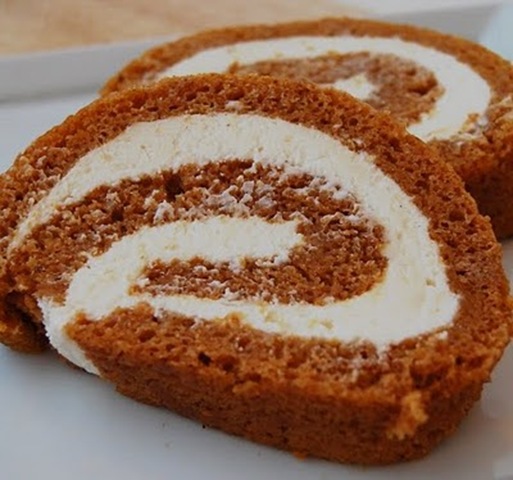 Pam's Pumpkin Roll (It is actually pretty easy)
Vegetable cooking spray (I use Pam of course. 🙂

3  large eggs

1  cup  granulated sugar

3/4  cup all-purpose flour

2  teaspoons cinnamon

1  teaspoon baking soda

One  teaspoon baking powder

1  teaspoon ground ginger

1/2  teaspoon salt

1/2  teaspoon  ground nutmeg

2/3  cup  canned unsweetened pumpkin

1  teaspoon lemon juice

1 1/2  cups  powdered sugar, divided

2  (3-ounce) packages cream cheese, softened

1/4  cup  butter or margarine, softened

1  teaspoon vanilla extract (use the real deal)

1  teaspoon lemon juice (bottled ok)
Directions
Coat bottom and sides of a 15- x 10-inch jelly-roll pan with cooking spray, and line with wax paper. Coat wax paper with cooking spray; set aside. (Do NOT skip this step!!!)
Beat eggs at medium speed with an electric mixer 5 minutes or until thick and lemon-colored; gradually add granulated sugar, beating until well combined. Combine flour and next 6 ingredients. Gradually add to egg mixture, beating well. Combine pumpkin and 1 teaspoon lemon juice, and gradually add to mixture, beating well. Spread batter evenly into prepared pan.
Bake at 375° for 15 minutes or until a wooden pick inserted in center comes out clean.
Sift 1/2 cup powdered sugar in a 15- x 10-inch rectangle on a clean, dry dish towel~flour cloth works best. Run a knife around edges of the pan to loosen the cake, and turn the cake out onto a prepared towel. Peel wax paper off cake. Starting at the narrow end, roll up cake and towel together; place, seam side down, on a wire rack to cool completely.
The Frosting
Beat cream cheese and butter at medium speed with an electric mixer until creamy; gradually add remaining 1 cup powdered sugar, beating until smooth. Stir in vanilla and 1 teaspoon lemon juice.
Unroll cake; remove towel. Spread cream cheese mixture on the cake, leaving a 1-inch border around edges. Re-roll cake without a towel, and place seam side down, on a serving platter. Cover and chill at least 3 hours.
What desserts are you making?
Laura