I am sure that many of you have seen the sweet cake buntings that talented bloggers have been creating recently. Putting my own spin on a great idea I thought "Doesn't everything look cuter in miniature"? So I created a cupcake bunting. Tiny Sweet Treats and Ghoulish Attire.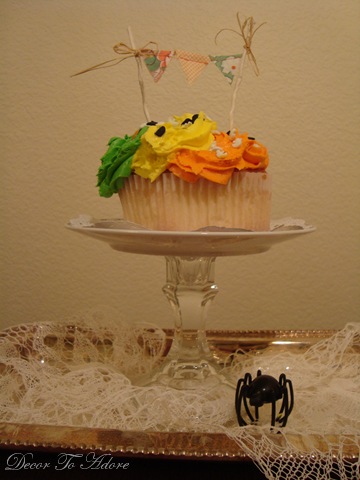 Tiny Sweet Treats and Ghoulish Attire
Warning: your eyes might cross while working at such a small scale, but the "ooh's and ahh's" will make it all worth it.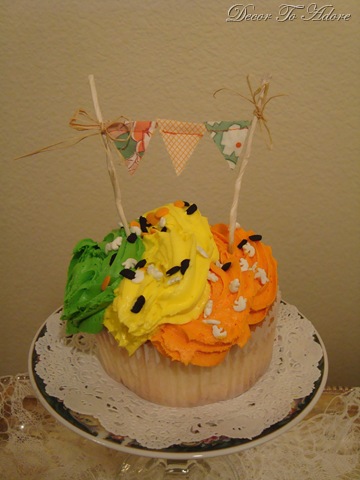 Here is a close up of the three tiny triangles made from vintage fabric. They were strung on raffia and tied to lollipop sticks. (No, they're not used, you can get them in the candy aisle of Michael's. 🙂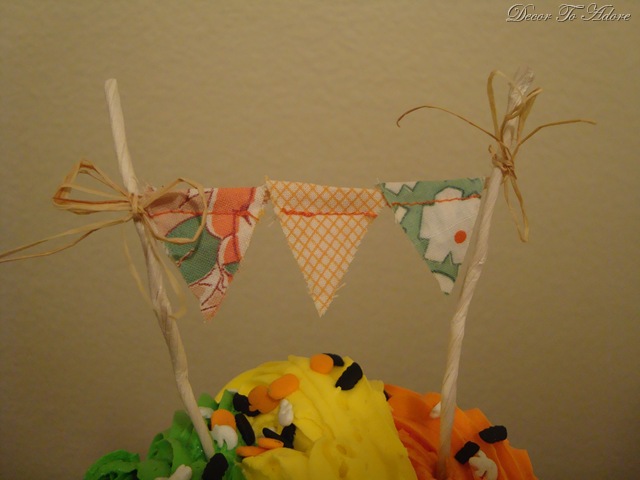 Next up are the treats that Sweet Boy will be passing out to the bears in our Cub Scout den, as well as his classmates.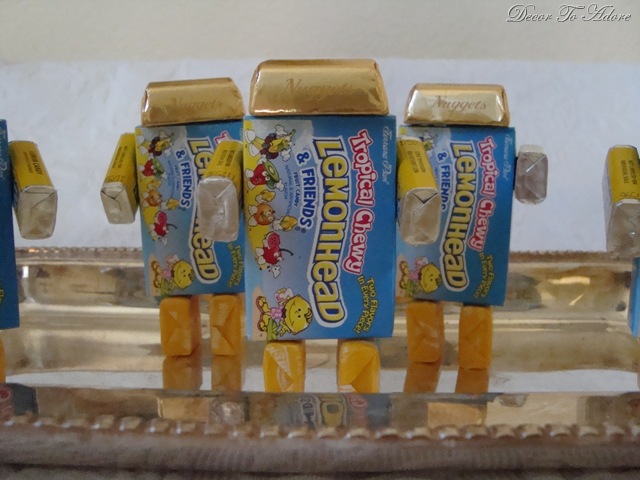 And the girls sing Domo Arigato, Mr. Roboto~ Domo~ Domo.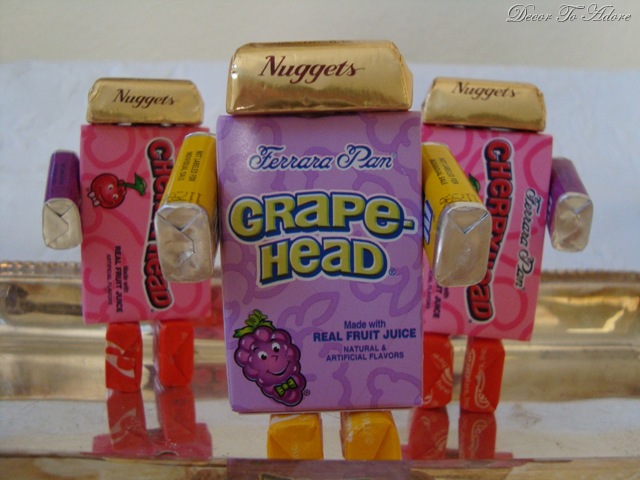 I had seen this delicious craft years ago in Family Fun magazine. A quick cruise down the Halloween candy aisle made it easy to select the "parts".
Ghoulish Attire
How about some Ghoulish attire?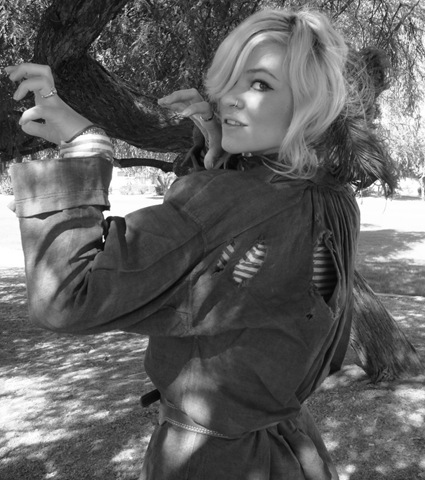 Part of my absenteeism from blog land is due to the fact we are getting ready to open the online boutique for Métis Linens. I have been styling and photographing many of the boutique images which include a collection of antique and vintage chemises shown in fresh and modern colors.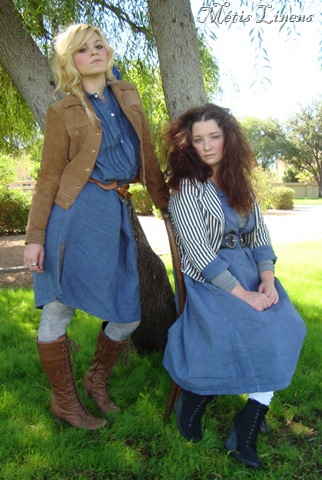 This is the "Arika" style. It is actually an antique linen men's nightshirt. But Mademoiselle wears it well~ oui?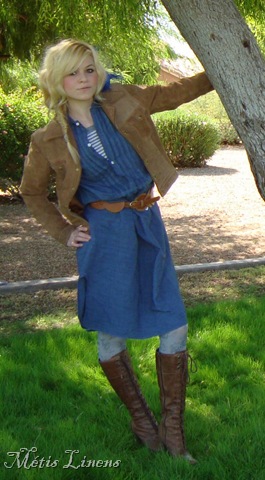 Sadly, this sweet gem did not fare well during the washing and hand dyeing process. This occasionally happens when dealing with antique fabrics. As I am committed to selling only the finest quality merchandise this shirt did not make the cut. But there is still SO much potential in this piece.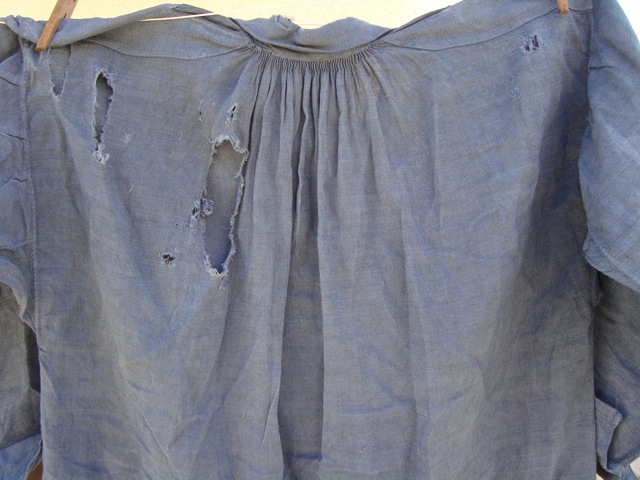 One could, of course, wear it "as is" as shown. You could also remove the back portion and replace it with other fabric. I think it would look great if it was backed in charcoal gray lace. One could even take the whole nightshirt apart and create some fabulous pillows out of the lovely remaining linen.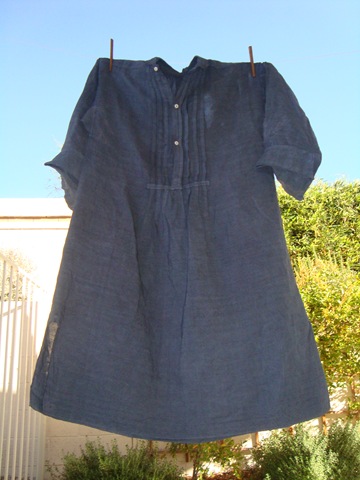 I love the pleated detailing. You can find this ghoulish delight in my Etsy shop. I know it will go
quickly at $15.
UPDATE: It sold within the hour. Thank you!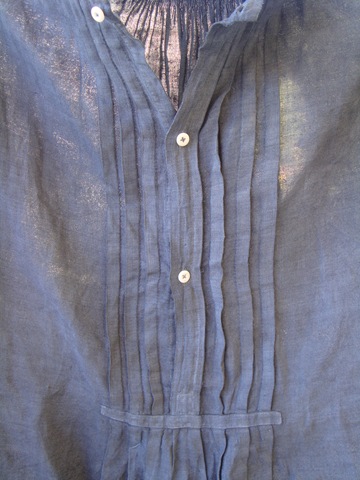 Stay tuned for more beautiful chemises.
Laura