I am embarrassed to say that the wreath that has been hanging on our front door was well past its expiration date. It was time for an update. Birds Nest & Burlap Wreath Tutorial.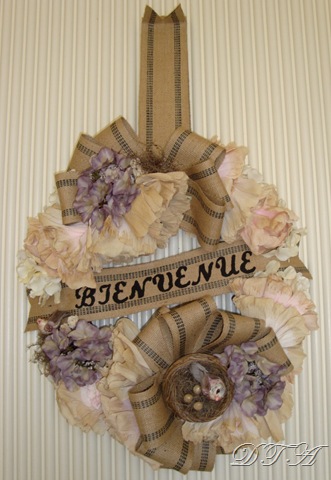 Birds Nest & Burlap Wreath Tutorial
The old wreath at one time it held a profusion of blooms. Like any beautiful garden, the flowers had wilted and faded away blossom by blossom. The time had come for an extreme makeover.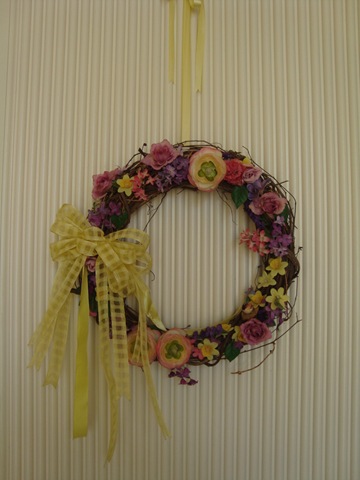 I thought about the various wreaths and themes I had seen around blog land. There were many wreaths enhanced by jute webbing or burlap.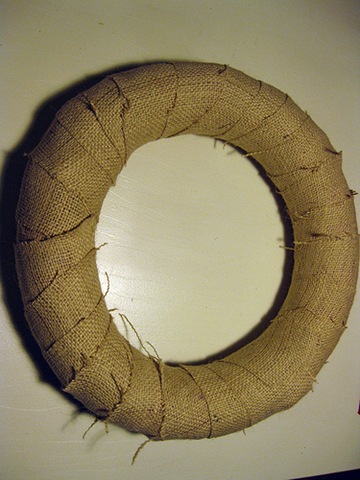 As well as wreaths made from coffee filters. I believe this look originated from an Anthropologie store display first seen almost 3 years ago.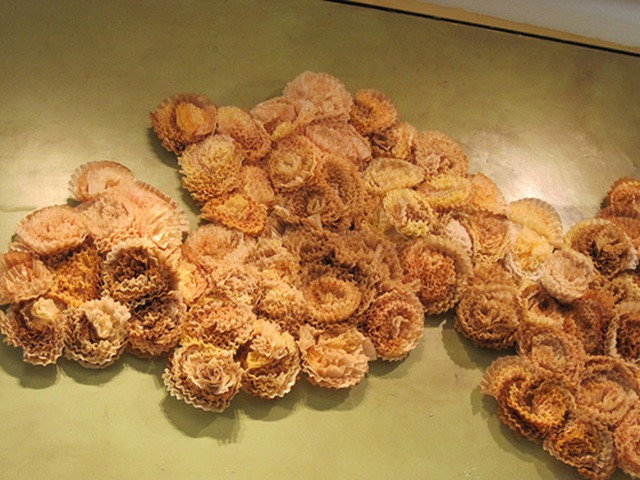 Both elements were fantastic. I wondered if I could use them both on the same wreath. It couldn't hurt to try.
A previous post covered the huge roll of jute webbing I bought for a song and the various uses that I found in which to use it. Trying to use things I already had, I thought about other ways to create paper blossoms as I am not a coffee drinker. The thought popped up that several months ago I had purchased two Martha Stewart crepe paper bridal bouquets at Wal Mart on clearance for $2.00.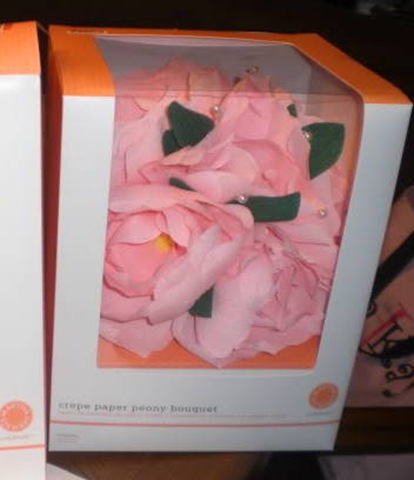 How To
I threw the brightly colored bouquets out into the hot Arizona sun for a few days so that the color would fade to just a whisper of pink. Afterward, each flower was clipped off to a single bud. I made some strong sun tea and dipped the tips of the blossoms into the tea and let them dry. This added another layer of color. I collected the jute webbing and flowers I had on hand and decided to really max out on favorite themes. The faux birds and eggs were purchased at Hobby Lobby for less than $3.00. The nests were an item I already had.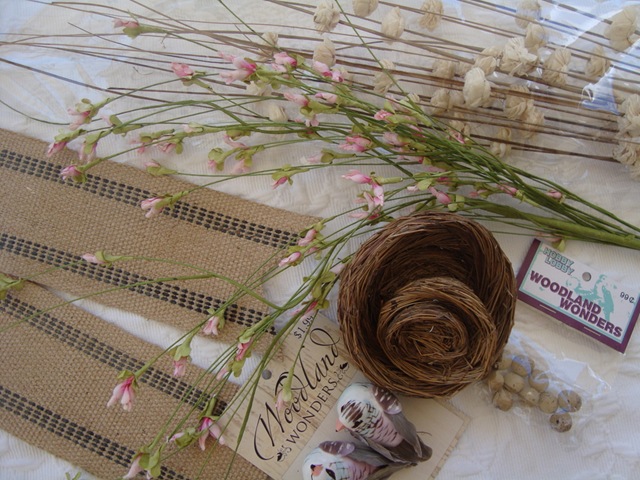 Playing around with the webbing, I first continuously wrapped the wreath. Then I made some bows and finally decided I just wanted a few pieces of webbing. It was then I used a bit of black craft paint to add a French message of welcome.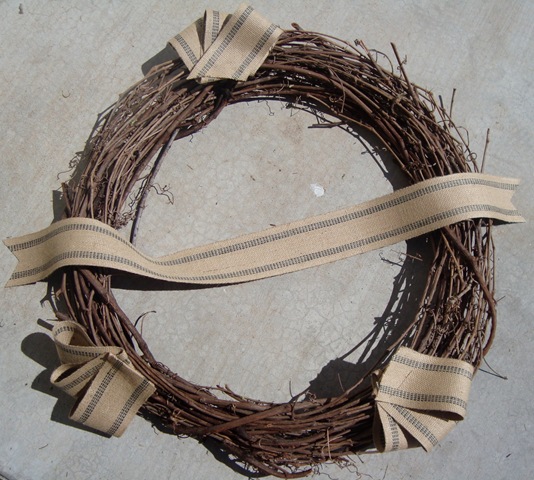 Here is a close up of the tacked ruffles. I did this on my heavy duty sewing machine. Do not try this unless you own a machine that can sew through burlap, canvas, and denim.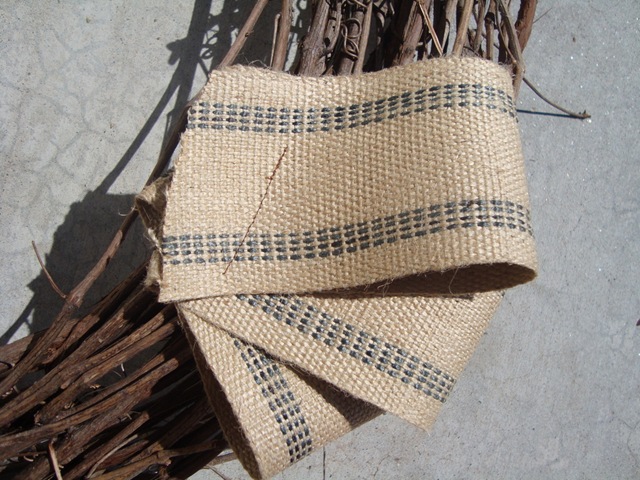 All The Accents
Then it was time to bust out the hot glue gun. There was no rhyme or reason, I just kept gluing on paper flowers, birds and silk flowers.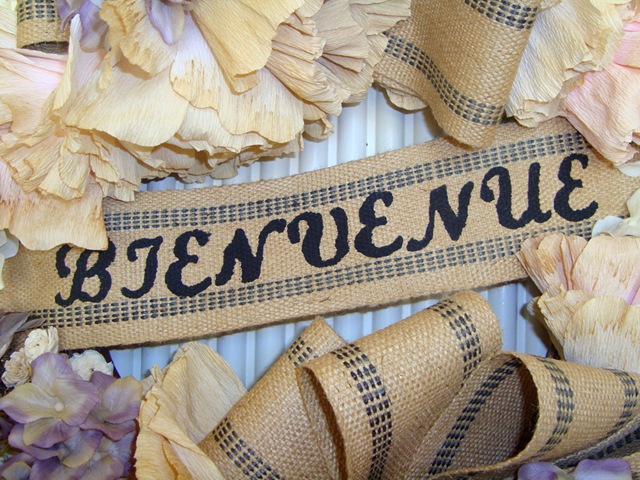 I layered the webbing to create a show ribbon of sorts to high light a nest filled with dried Spanish moss.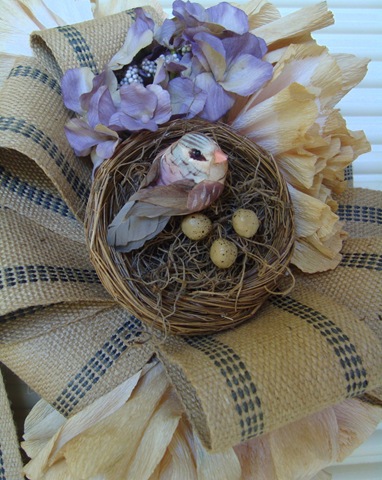 Around and around and around she goes, where she stops nobody knows. Honestly, I am still adding to and fiddling with the wreath but needed to photograph it for today's post.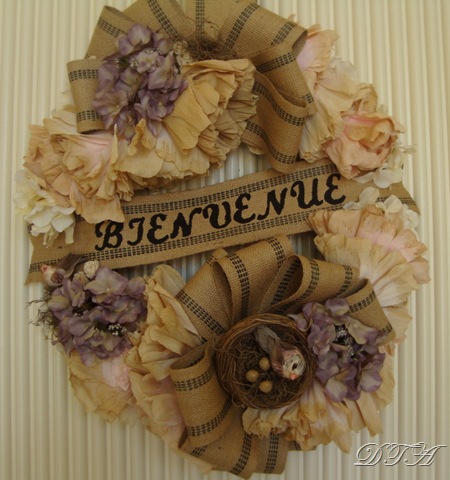 As we have a large covered walkway I thought my small bistro set could use a bit of French flair as well. In the 110+ heat not many plants can survive. I think it adds a bit of Ooh la la.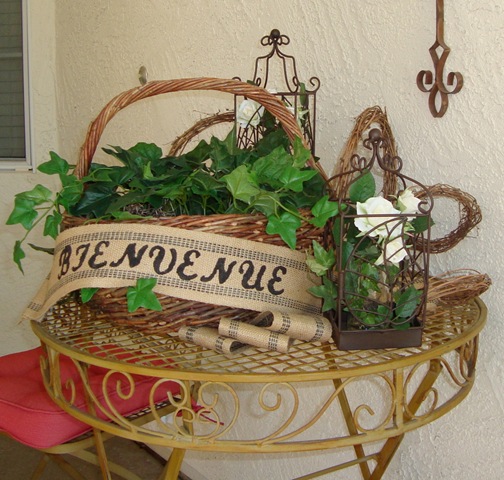 Can a person go overboard with one too many themes?
Laura