DTA Productions presents a classic piece of French film noir~
Our hero, forced to the streets at a young age, always relied on the kindness of strangers.
His good looks and charm provided him with many glorious encounters. Ooh la la it was so sweet.
But would he ever find lasting amour?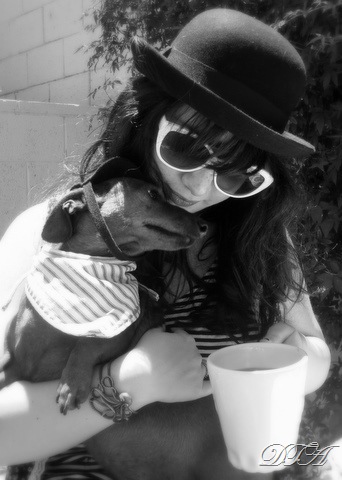 He grew weary of waiting…
His heart was becoming as empty as his plate.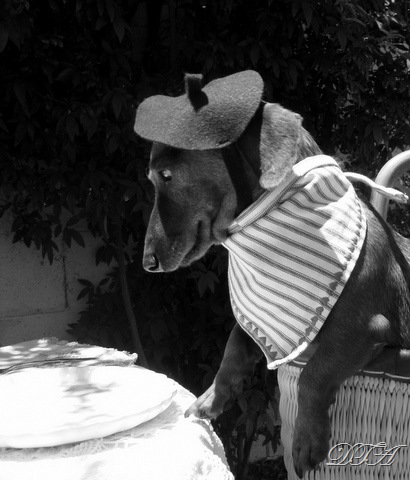 Until the day he spied her across the cafe…his heart leapt.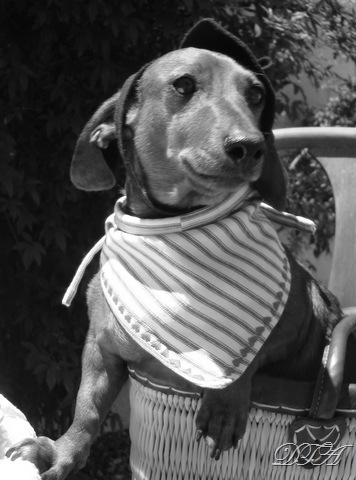 He noticed that the chair opposite hers was filled only by a beautiful basket. Was there a place for him? It was almost to much to hope for.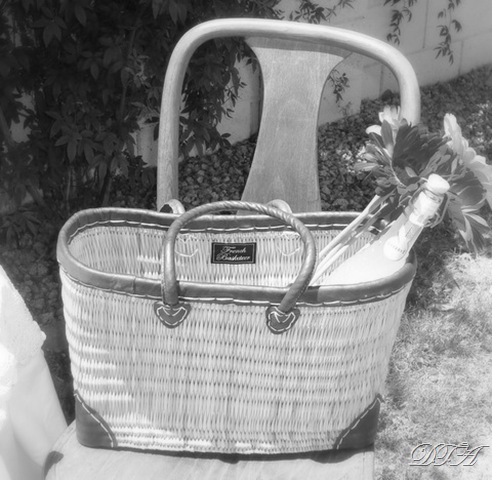 She lifted her cup to salute him.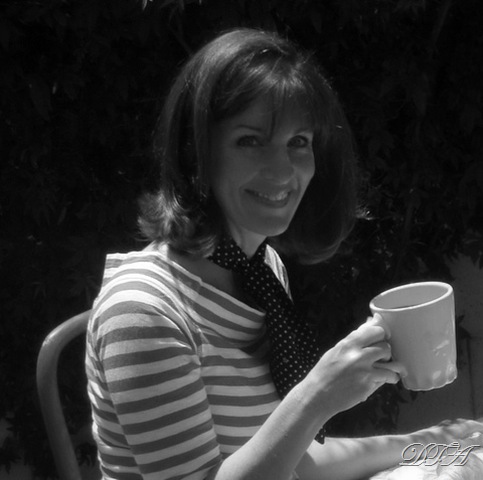 Before long they were enjoying a tête-à-tête.
He fit in her beautiful basket, but wondered if he would fit in her heart~ her life?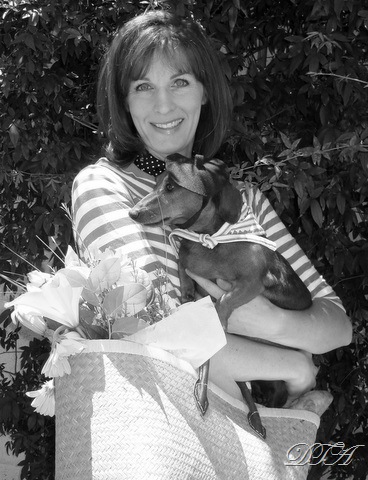 The thought of losing her made him hang his head and whimper.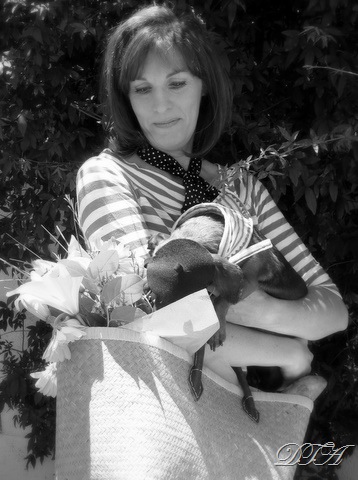 But alas she said she could not live without her sweet chien and they lived happily ever after.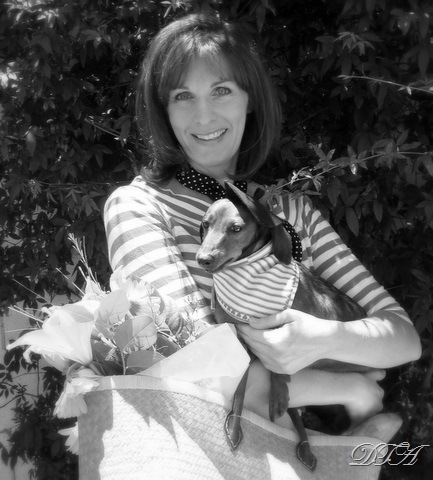 Now available in glorious technicolor! Starring Rudi, a loveable orphan adopted from the Tucson dachshund rescue shelter 5 years ago.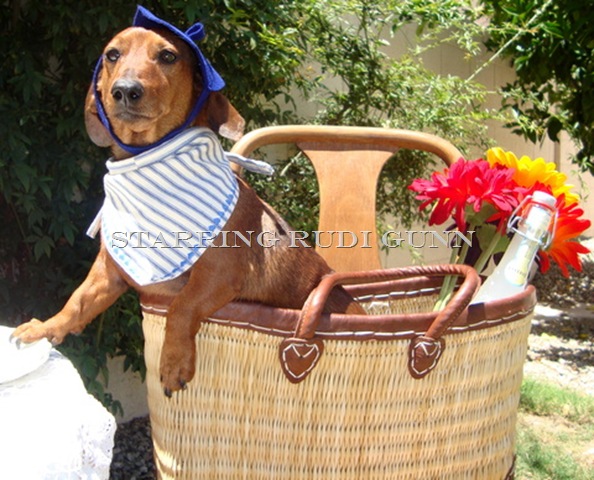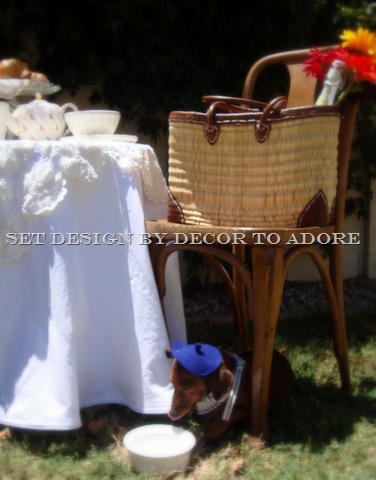 His scarf is a simple construction of two triangles sewed back to back and enhanced with a bit of machine embroidery. His blue raspberry beret was created with a simple circle of felt.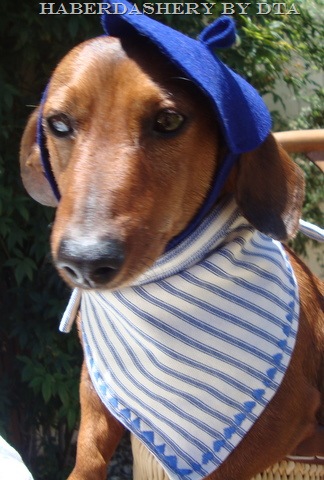 We hope you have enjoyed our show and will perhaps consider adopting a shelter dog as a beloved pet.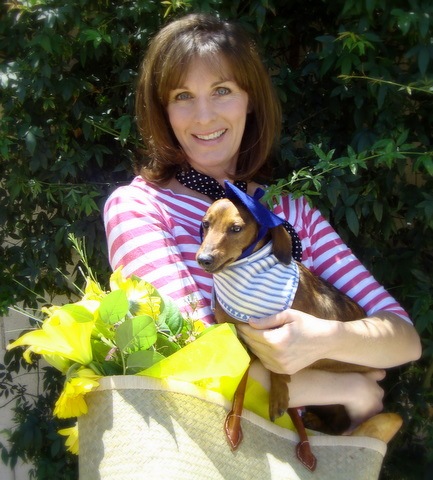 Merci Beaucoup!
Laura