School is out. Every summer my children and I make a list of things we would like to accomplish over the long holiday. On the top of the Fashionista's list was "Master the French Macaron". Emily of Inside A Black Apple also went on a similar quest and recommended this recipe. You might read through the recipe first to fully appreciate our attempts.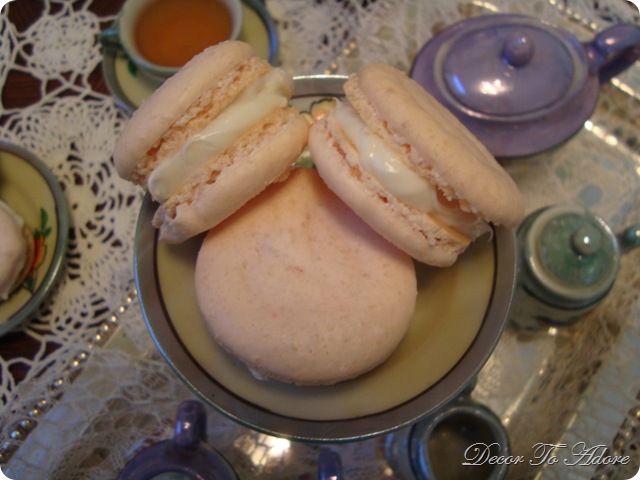 It might be better apt to say that on our first attempt we massacred the French Macaron. Let's get started with a fun blooper.
Are you laughing? That was my response to the Fashionista not wanting to talk on camera. Aprons on? Good~let's begin.
Who knew you'd get a cooking lesson and a wild ride? Sorry for the shaky camera skills.
Whipping eggs whites into submission.
Ya gotta know when to fold 'em.
Flowing like magma.
Setting up a piping bag, otherwise known as "Baking 101".
Using a piping bag for the first time and other hilarious disasters.
At this point the instructions said "Let dry at room temperature for 1 or 2 hours to allow skins to form" . So we did, during which time a friend called with a medical emergency (she's fine) which thus ended our video making. Truthfully, you are probably tired by now  so we'll save the Italian Buttercream Frosting tutorial for a future post. But the Fashionista continued on in her attempts. While her macarons didn't turn out quite as perfect as these: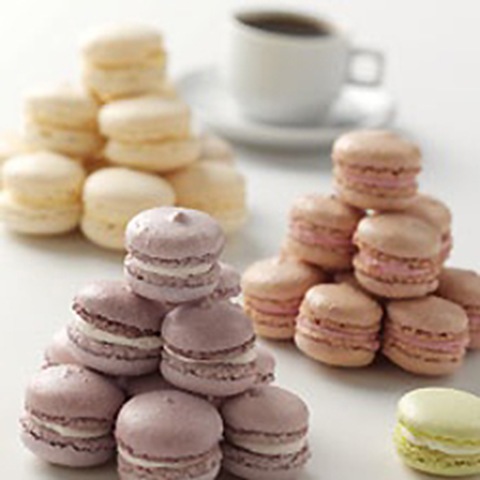 They tasted SO yummy. I tip my hat to you sweetie! Let's have a party to celebrate~ you set the table.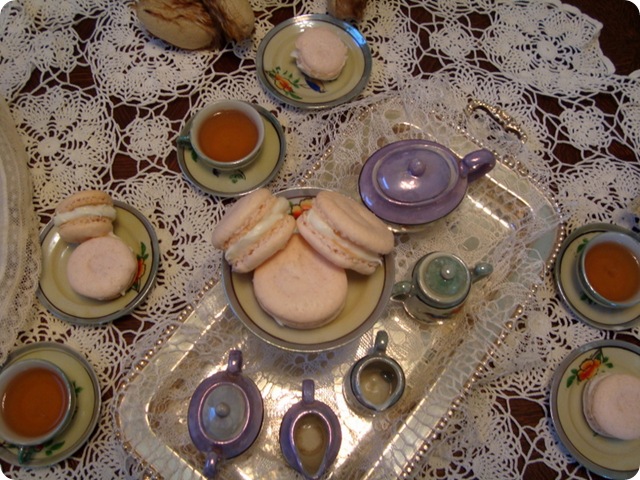 I'll invite a few wee guests.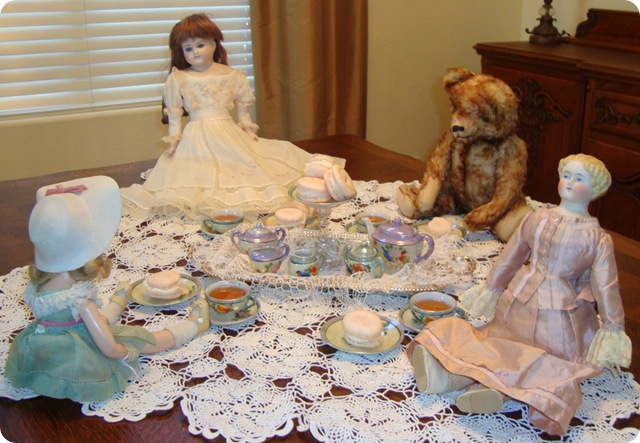 Grandma Jingles recently sent Herr Theodore Bear to me as a graduation gift. He looks good for recently turning 100 doesn't he?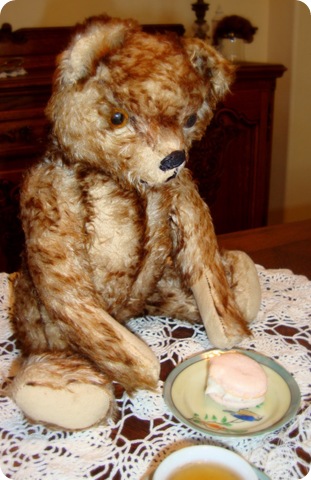 Also in the package was Miss Wendy Ann dressed in her original 1930's finery.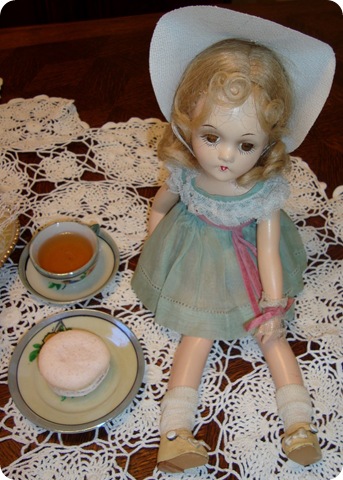 Mademoiselle Colette proclaimed the macarons "Délicieux".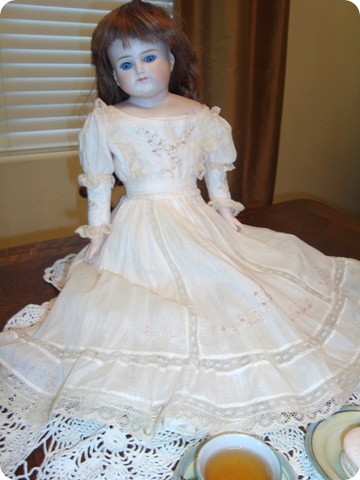 Delicious indeed.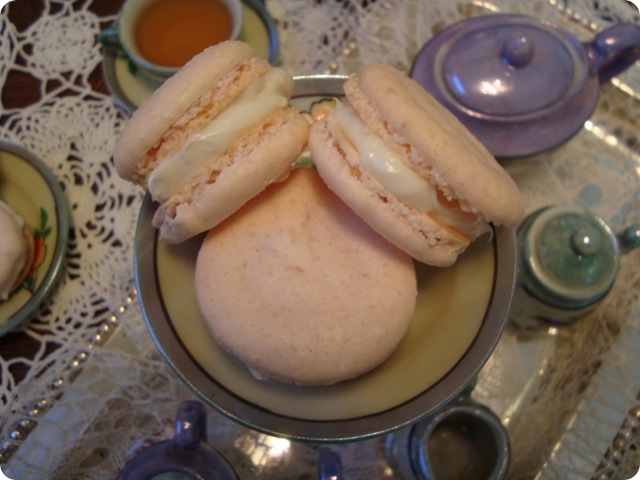 Bon appétit!
Laura