Over the weekend I sat down at my sewing machine to create a garland/ bunting/ banner for my guest room. My friend T arrives on Thursday for a visit and we will celebrate her birthday on Saturday so I thought a bunting would be a fun touch. A Bunting We Will Go.
A Bunting We Will Go
While making T's bunting my thoughts turned to the Fashionista's upcoming birthday. The theme of the party is "The Almost Famous Seventies Soiree". Think vintage, denim and daisies coupled with fondue pots. Ah but I digress… I decided to make a few buntings as part of the decor for my daughter's party. Into the closet I went and brought down my suitcases full of cherished 1930s-40's vintage fabric. I wanted the bunting to be very special. This is to be my girl's 21st birthday. In the dark corners of my mind I thought "She will be a true adult. This might be the last birthday party that I plan for her for a long, long time." I knew which pieces of fabric were her favorites. We've looked at the fabric together many times. For some reason soft scallops come to mind.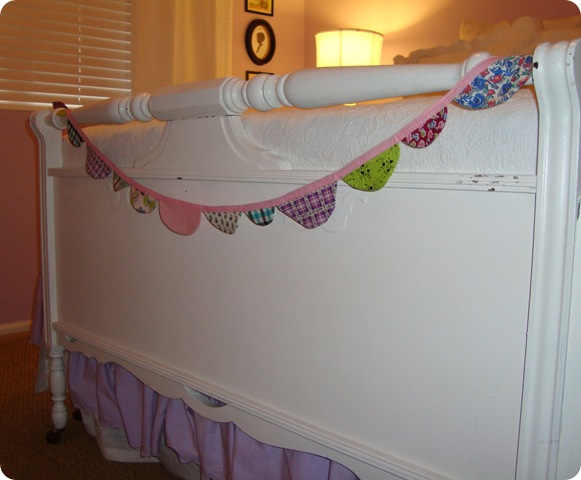 But much like "When You Give A Mouse A Cookie" my mind continued to wander and before I knew it my guest/craft room looked like this: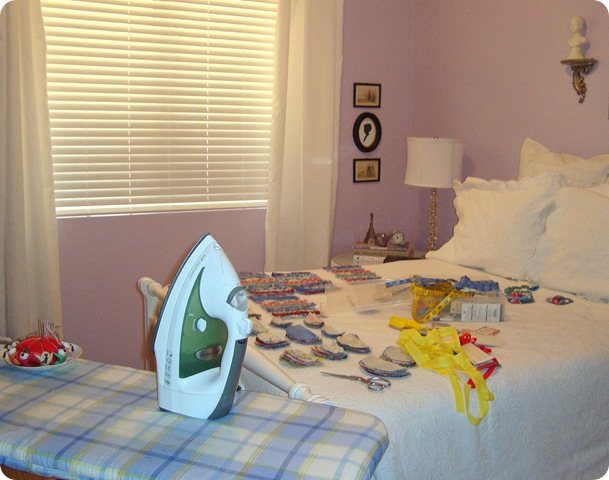 You see if I make a few heirloom garlands for the Fashionista, then I'd better make a few for Sweet Boy.
Vintage Fabric
It felt good to use the vintage fabric remnants and scraps for such happy projects. I also thought about how sad it was that such wonderful fabric had been squirreled away and rarely enjoyed. Not to mention that by using the fabric I could free up some much-needed closet space. So I kept on selecting fabrics, and continued to cut, pin, sew, and press.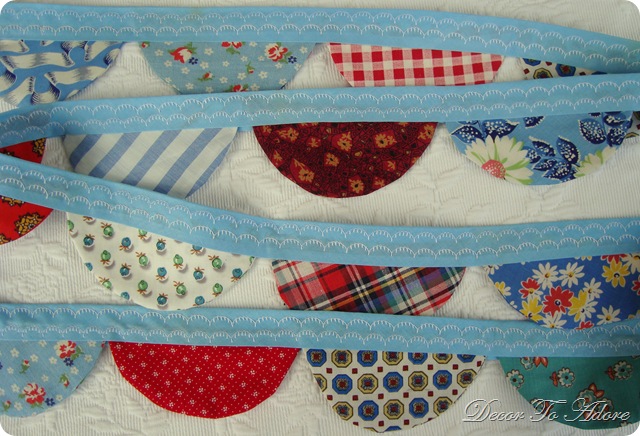 I then began to think about my upcoming trip to New Orleans. I thought about my cousin's generosity and I so wanted to arrive with gifts for her and her family and really enjoy myself while I am there. If only money grew on trees.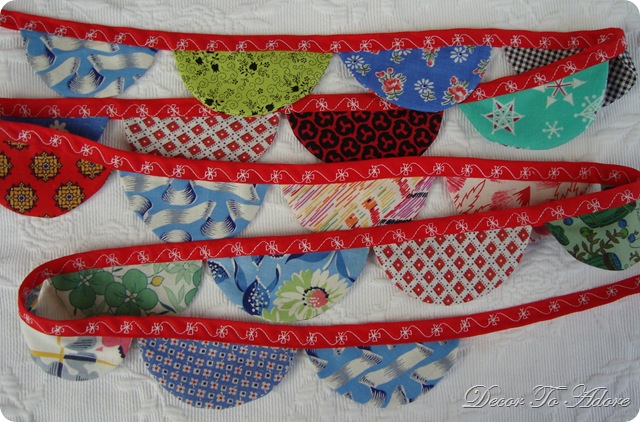 I realized I could make my travel wishes come true if I let the fabric move on to a new home where it would be enjoyed at the happiest of occasions~birthdays, new babies, job promotions, lobster on sale…  I believe that it will be well treated and perhaps become someone else's treasured heirloom.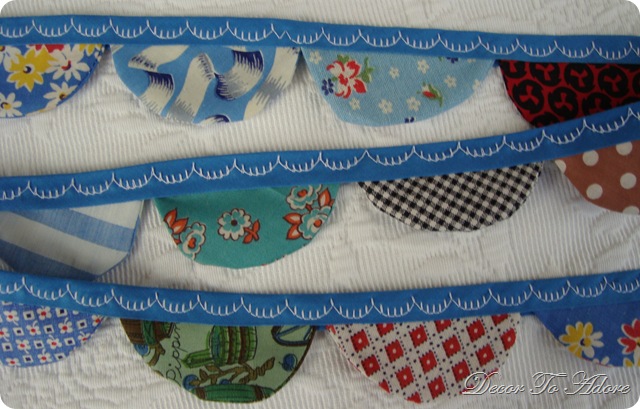 The baby-sized bunting might decorate a doorway or the front of a piece of furniture.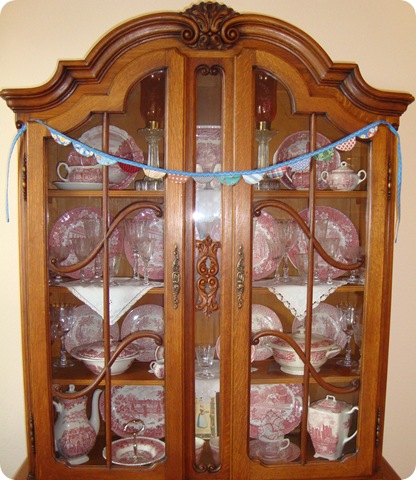 The medium-sized bunting might decorate a large mirror or become a curtain topper.
Sweet Fabric Brooches
I used up every bit of my vintage fabric. All of the creations can now truly be called limited editions as there will never be any more. I didn't even waste the precious scraps.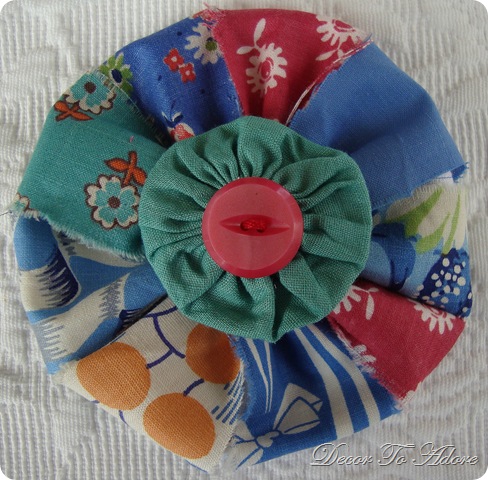 The buntings and flower brooches will be going into my Etsy shop one by one as I finish sewing up the stacks of circles and triangles. 
Take a peek.
Laura
Special thanks to everyone who left such great comments in response to my pleas for New Orleans tourist ideas. I had to laugh at the overwhelmingly popular topic was where and what to eat.