Last Friday the weather was glorious here in Phoenix. (For those of you shoveling snow just remember for five months out of the year it is hot enough to singe your eyeballs.) I had reserved a spot in Terri Brush's beginning soldering class. It was held in a lovely home in Phoenix that even had a pond full of koi. Don't grab the hot end!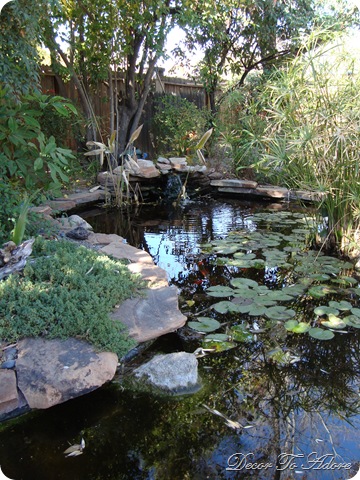 Don't grab the hot end!
Roses and vincas were all abloom.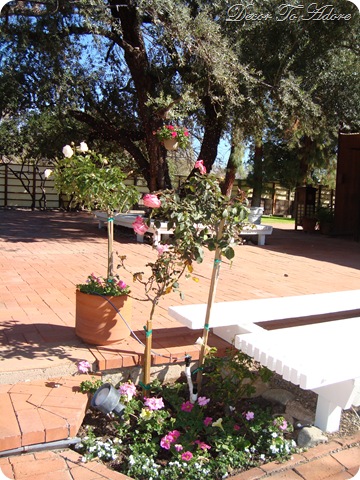 The event was hosted by Melrose Vintage and they had set up a few of their delightful wares for sale.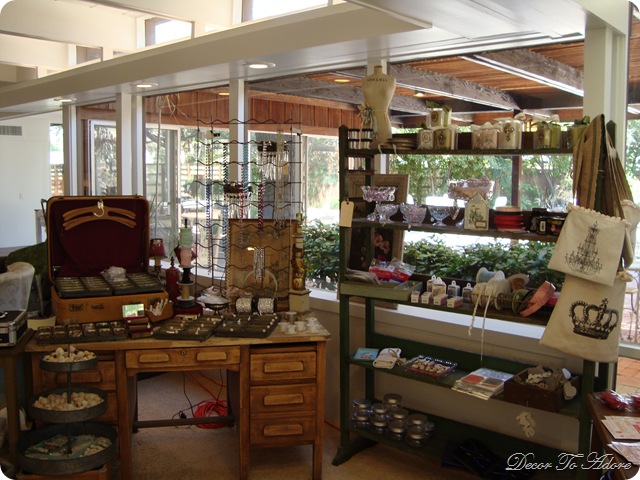 Frozen Charlotte's in a sleigh.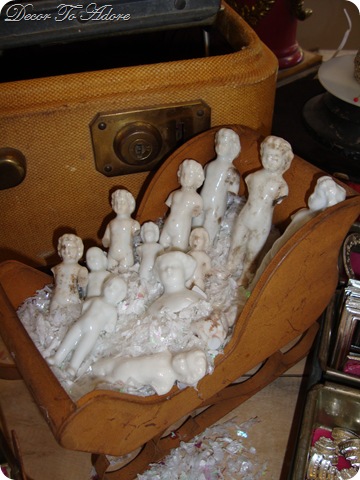 Cupid has landed.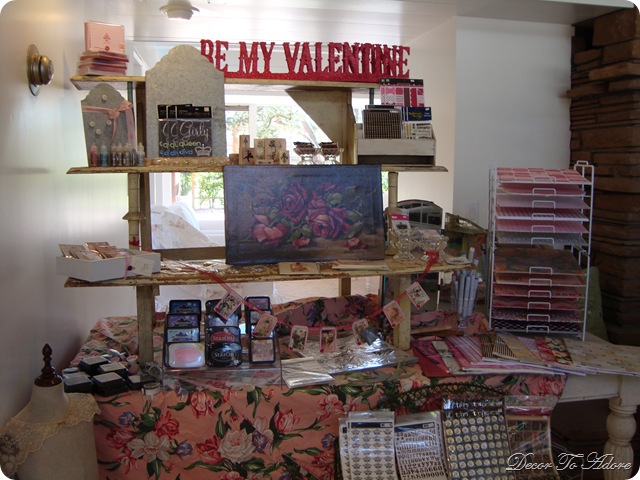 Lunch was beautifully presented. I coveted the chandelier.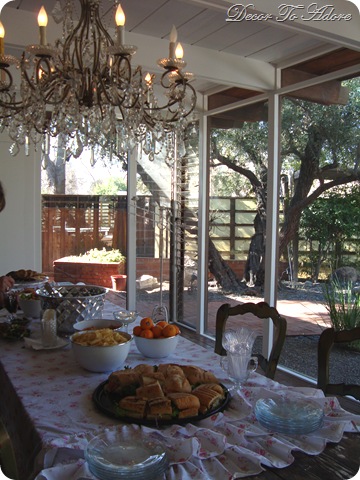 We dined al fresco.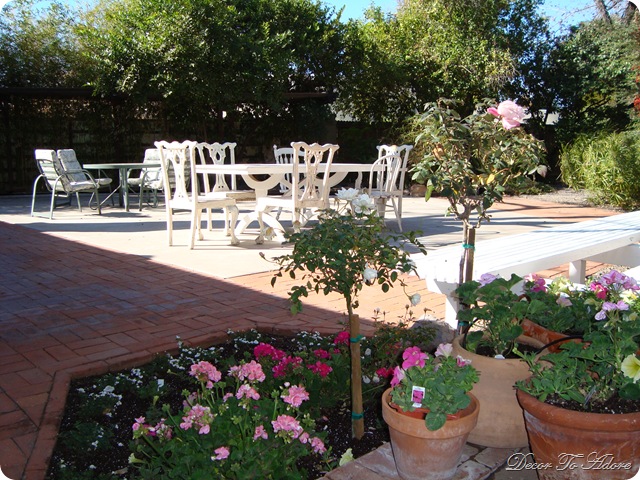 Here is a close up of one of the yummy and very chippy Chippendale chairs.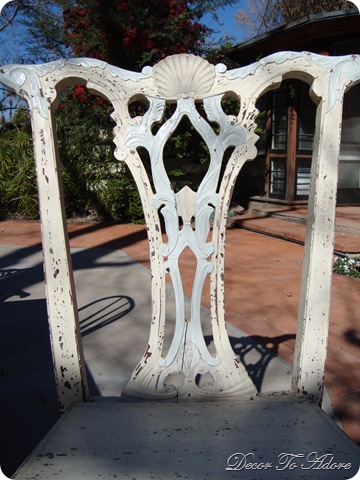 Truly talented Terri and her amazing assistant Kristin.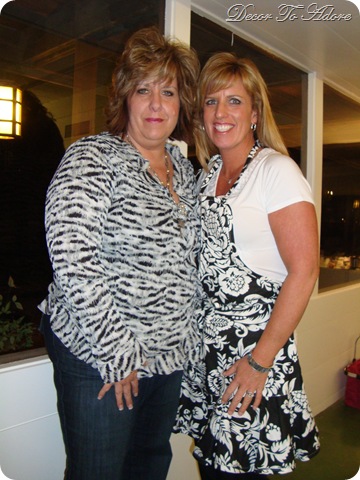 I first laid out the images I wanted to capture between glass. A total of seven charms that were all very different.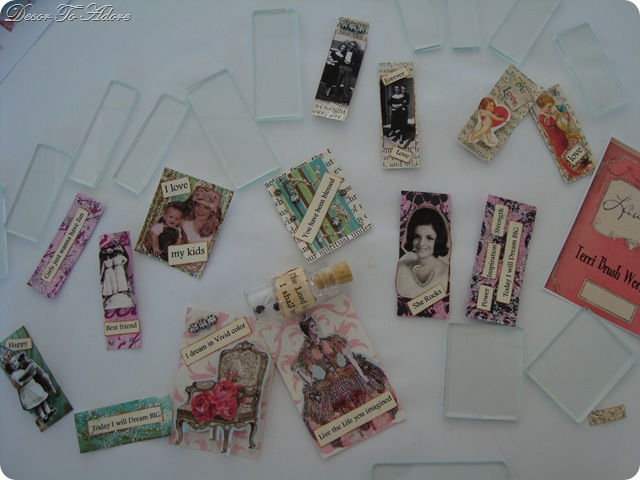 I made just one charm for myself. It became a talisman of sorts. I adore the 3D chair.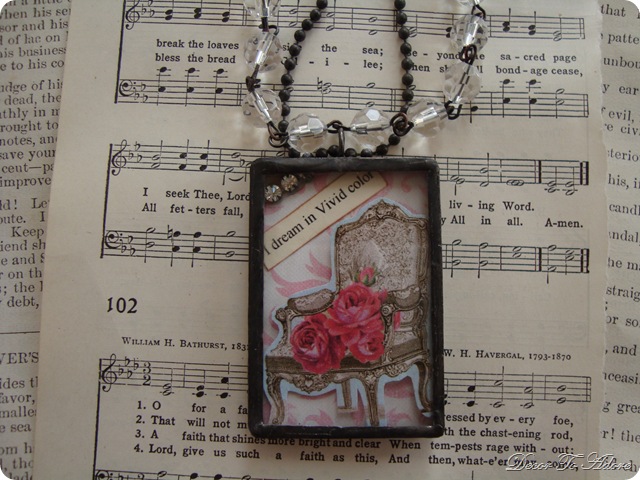 This is the back of the pendant. I often shop at the grocery store while dressed like this: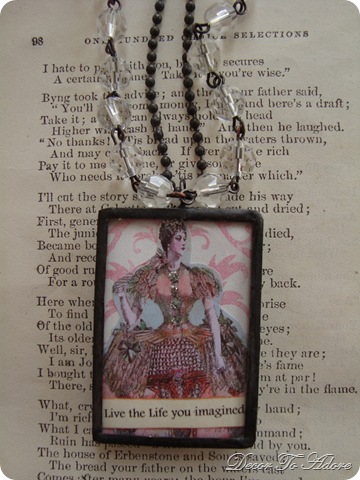 I am participating in a Valentine swap and just might be persuaded to enclose this in the package I send off.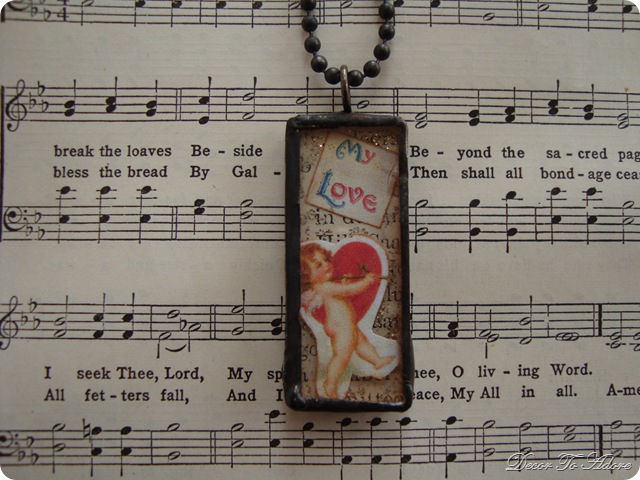 This charm was left in its original silver state while most of the others received an additional patina treatment.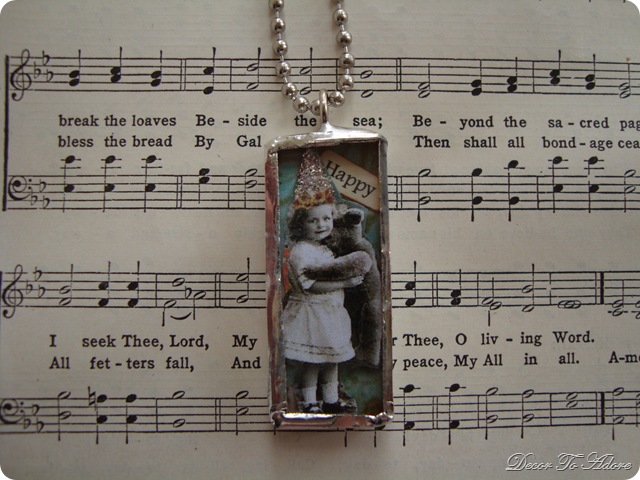 This is my wish for you.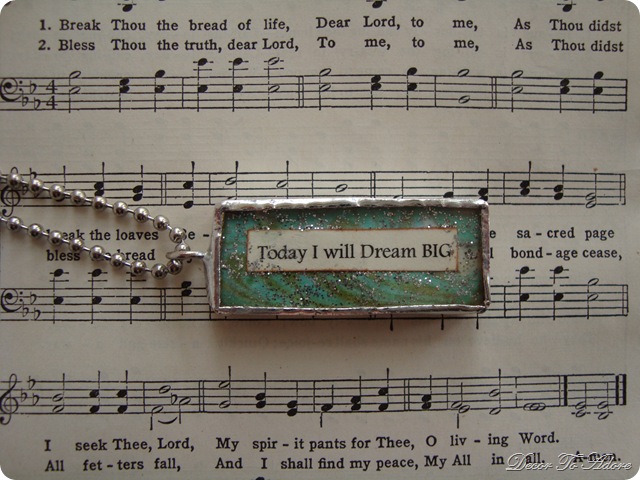 Go make a beautiful mess and be blessed!
Laura