Because it's funny. My Sweet Boy is all boy.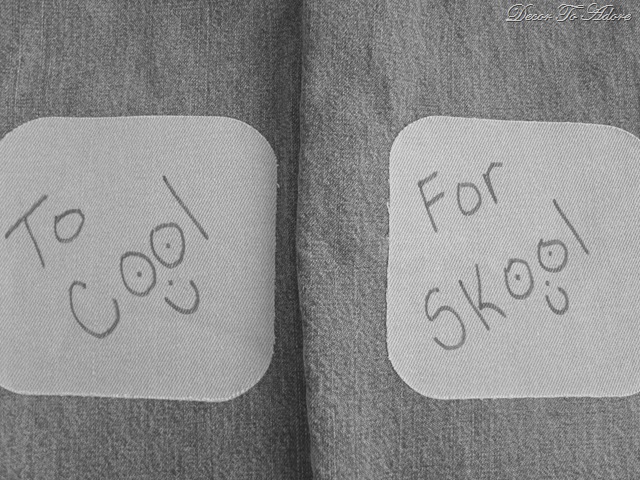 Because it's funny
Because he is all boy, after a few wearings (seriously~like 3 or 4) his jeans end up looking like this: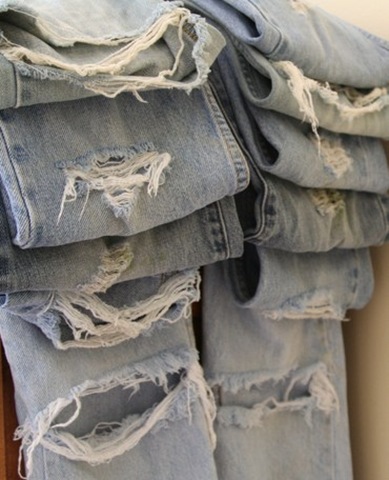 He says that the holes are caused by playing sports, but I wonder if he is secretly doing this: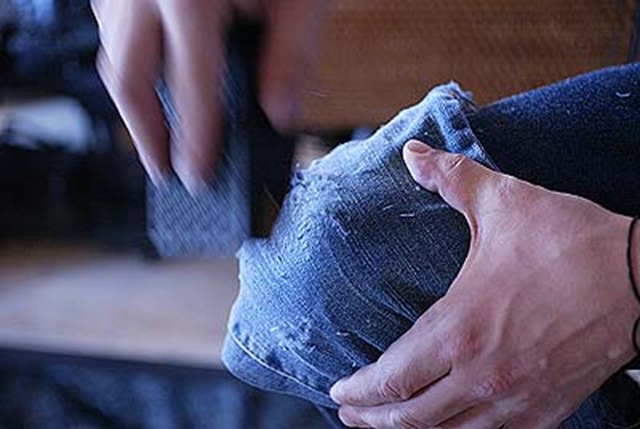 Iron On Patches
So off to the sewing section I go to pick up a packet of iron on patches. Normally I get a 4 pack of dark denim but recently a two shade pack accidentally made its way into my cart.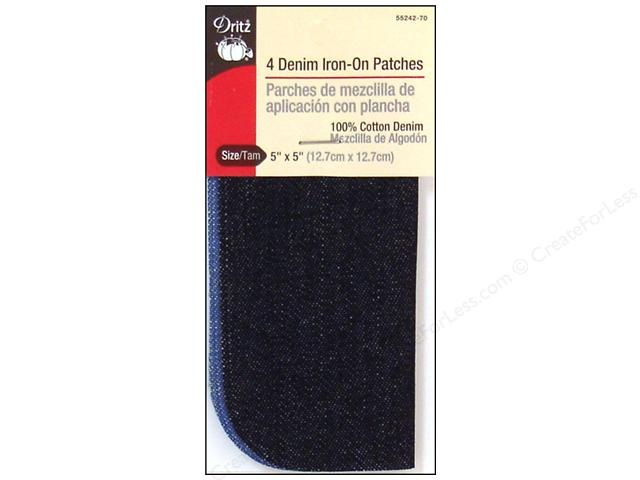 I didn't notice the color difference until after I opened the pack. Ugh! What's a girl to do? I went ahead and used the dark patches on pants that were still worthy enough to be worn to school.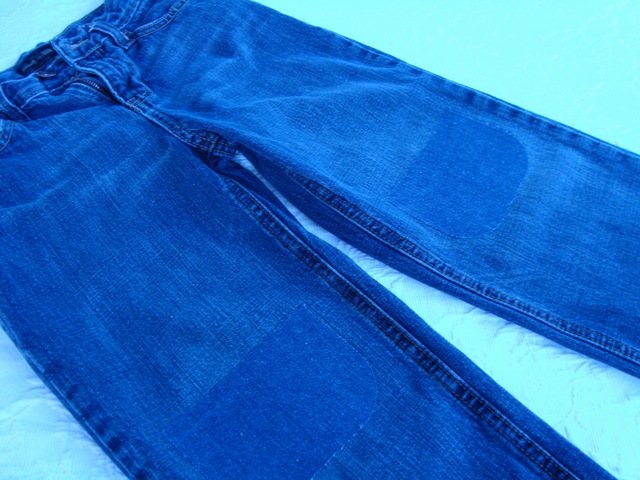 But there was one pair of pants that the knees were totally shot out and the hems were also a disaster. When pants get to this point they are downgraded to weekend only wear. Sometimes though the pants are sneaky and get put on and exit out the door before I catch on.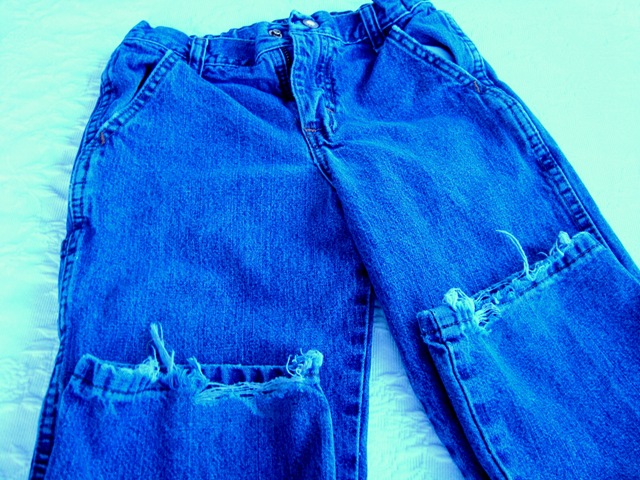 Too Cool for Skool
Trying to avoid this scenario I decided that if I ironed on the light colored patches onto the ratty dark denim jeans that they would magically transform themselves into a red flag of "Do not wear these to school." pants. Mr. Decor actually laughed at me and said that in order for Sweet Boy NOT to wear the dreaded pants they would also have to say "Too Cool for Skool". So out came the navy fabric marker.
What do you know, it totally worked and it made Sweet Boy laugh.  Do you have patched pants that are "Too cool for skool?"