Last night the Fashionista and I headed out from our home in the Wild West and moseyed on over to Blissfest. No, it wasn't by stagecoach. Meeting Nie Nie and Christian Nielson was Blissful.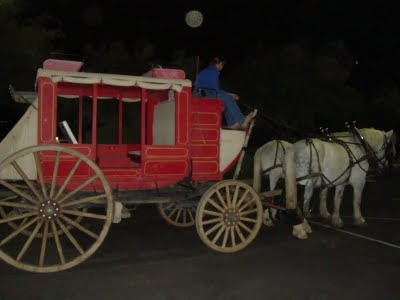 Meeting Nie Nie and Christian Nielson was Blissful
As usual, the delightful Dan and Kristin Alber and their petite posse hosted an amazing event, which this year benefited the Juvenile Diabetes Research Foundation.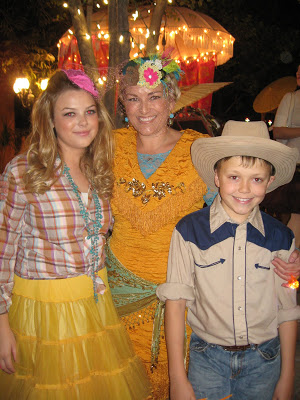 The Domestic Bliss staff once again created amazing vignettes worthy of a hoot and holler.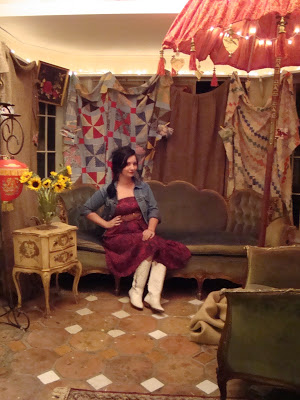 Here I am in my vintage square dancing attire.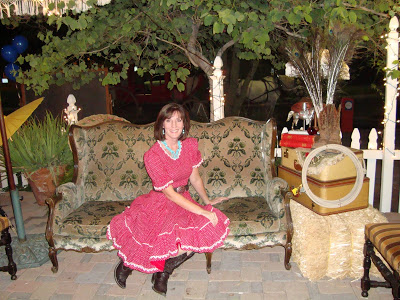 It was so good to see sweet friends like Mindy. It has been too long.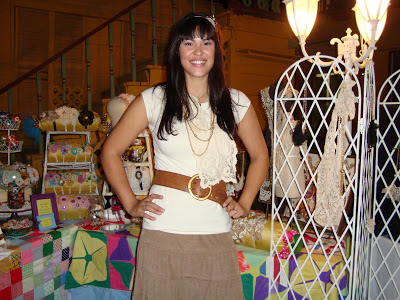 The magnificent Maija graciously opened her home to a few of the out of town vendors. Now that is my idea of a grand slumber party.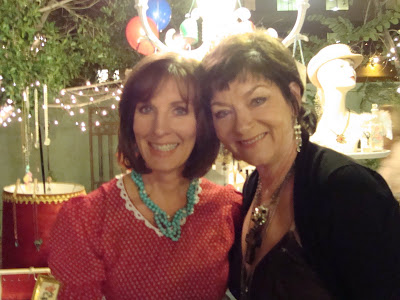 Sweet Tricia has been keeping busy instructing several classes. Soon she'll be heading to Silver Bella.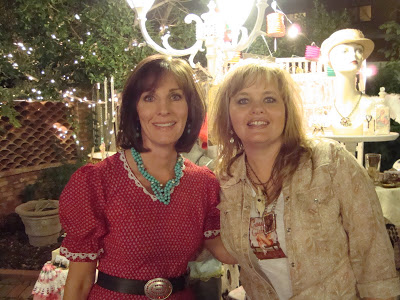 There was an amazing cast of characters in costume.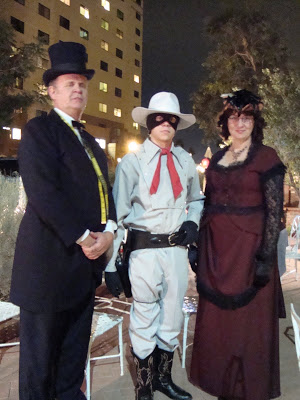 I wanted to steal away darling Sophie in her pink cowboy hat.
The Vendors
The most glamorous cowgirl of the evening was Paris Montana.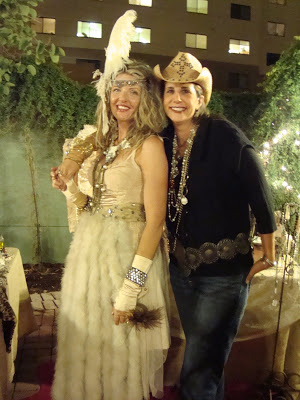 The Glamarella Junk booth was filled with eye candy.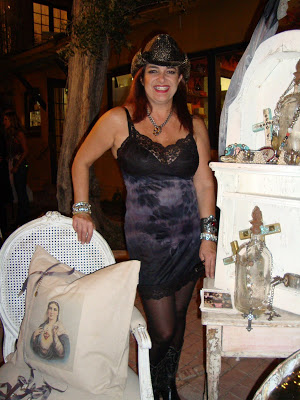 I couldn't resist taking home one of her "Vintage Chick" t-shirts.

I was delighted to run into Jaimee Rose and her dear friend Cindy. Miss Rose is an extremely gifted writer. Her articles for the Arizona Republic have always been penned to perfection. In addition, she graciously provides glimpses into her stylish life on her wonderful blog. I never miss a post! Jaimee and Cindy win the Chicest Cowgirls of the evening. Their ensembles were as always, picture perfect.

Blissfest
Now let me tell you about how I ended the evening in tears. Christian and Stephanie Nielson were the guests of honor this year. Last years Blissfest fundraiser was held in the hopes that this inspiring couple would fully recover from their accident. Many months went by where it was touch and go.
Nie Nie
Thousands of bloggers continue to follow their journey on the Nie Nie Dialogues which is written by Stephanie. I have to tell you that it was an incredible experience to meet the Nielson's.
Indeed when I first approached the couple my first words were "I am going to try to talk to you without crying." (I did anyway.) We talked about their children and what an inspiration they are to me as parents. The Fashionista shared her desires for a fashion designed filled future that she hopes will also include a relationship like theirs.
The Nielson's
The Nielson's have been faced with a challenge in life that at times must seem insurmountable. But they have chosen to take what comes their way one step at a time. Their story, their life, is truly inspiring. The light they project is a beacon for many. I just cannot describe how joy and happiness truly radiated from this couple and enveloped everyone in their presence. They are spectacularly beautiful people, inside and out.

Inspiration
This morning I placed this photograph above my desk. Recently I have been feeling overwhelmed by school. In the past two weeks, I have logged over 40 hours on one project alone. I have 4 weeks left in the semester and 6 classes remain until I achieve my longtime dream of graduating. But thoughts of defeat~ giving up~ have crossed my mind. Yet with perfect timing, God presented me with an opportunity to be humbled. Thank you, Mr. And Mrs. Nielson, for giving me a very precious gift. This photograph will serve as a reminder that I must continue to take on life one step at a time and be a source of encouragement and inspiration to those whom I encounter in my own life.
Be blessed,
Laura
Update: For those of you who are unfamiliar with Nie Nie's heroic journey here is a recent post about just one day in her life.