Sweet Boy is really into the Indiana Jones movies so we decided we would have an adventure-themed birthday party. Are You Ready For an Adventure? I made the invitations from scrapbooking paper and cardstock. The interior read:
Gunn Productions Presents:
Starring Prof. ***** Jones
Premieres on September 19, 2009
The show will run from 11 to 1 pm.
Call ****** to reserve your seat.
"Indy" inspired attire welcomed.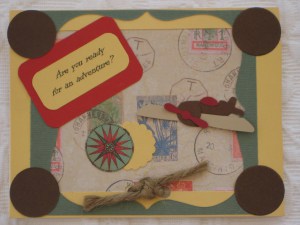 Are You Ready For an Adventure
At the door, we asked an important question and posted a few rules.
I had gotten the Indy themed partyware on clearance and the raffia and skulls at the dollar store.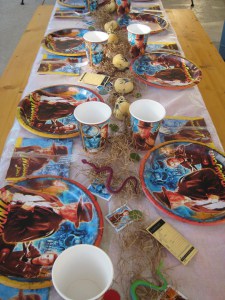 Indy stickers, rubber snakes, passports, and confetti rounded out the table decor.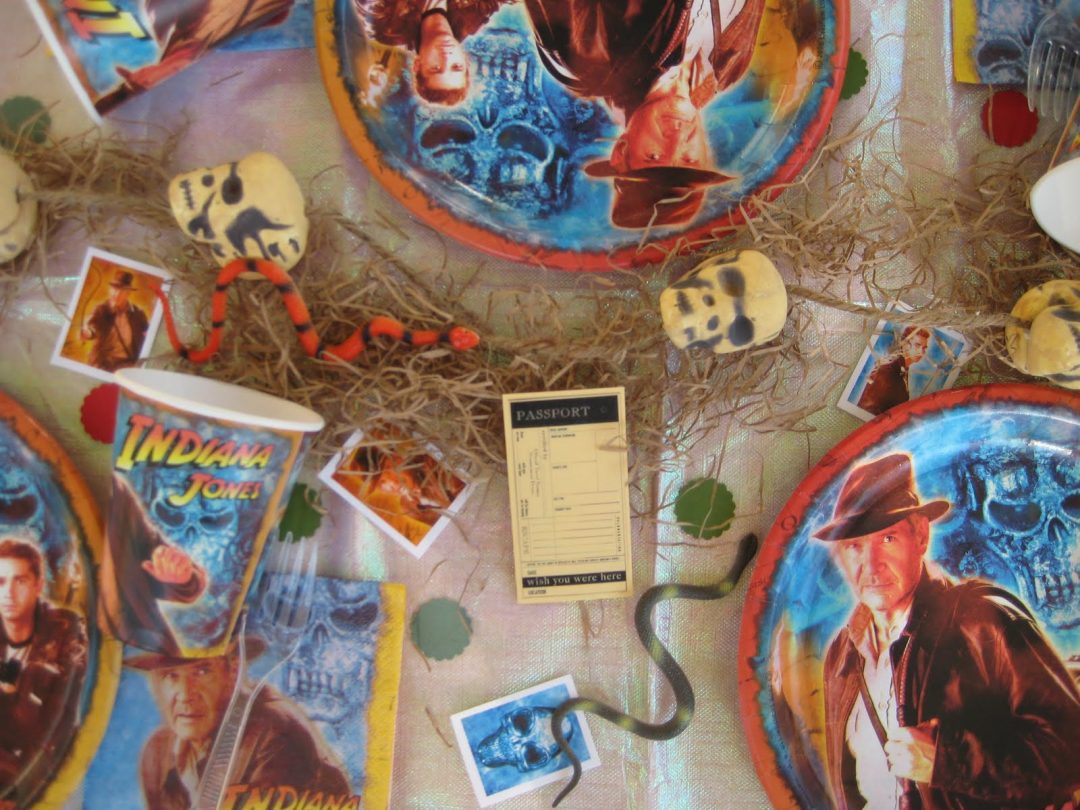 The birthday boy ready for an adventure.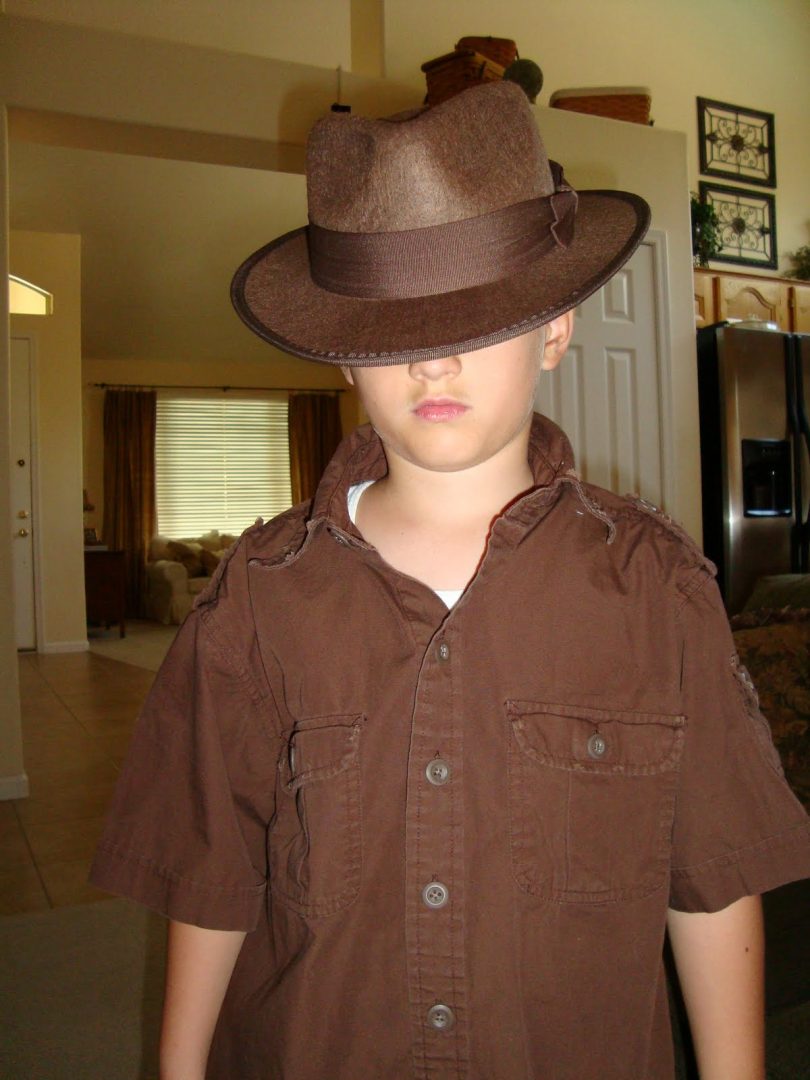 His sister showed up dressed at "Mutt", Indy's son.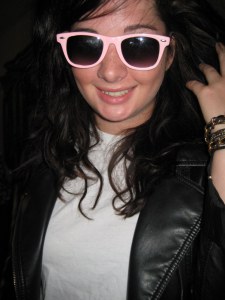 I think that this crew could outlast, outwit and definitely outplay anything that comes at 'em.
The first game was "Mummy Wrap". Teams of two were given a roll of cheap tp. We had two rounds so that they could trade places.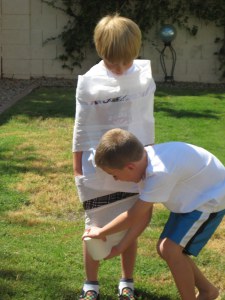 Of course, the yard was a mess right after the game, but when the kids were told that the next game of blow darts would start when the grass was once again green, the clean up was quick!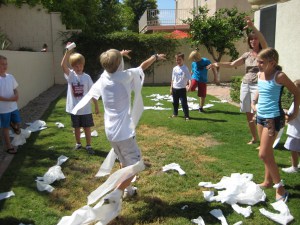 Sweet Boy demonstrated how a simple straw, a few q tips and a lot of hot air could become a weapon.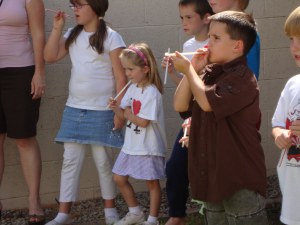 We needed a target. Enter Tour Guide Gunn.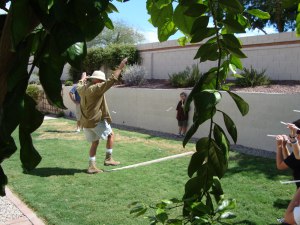 He was soon overtaken. (Word to the wise, set up a barrier.)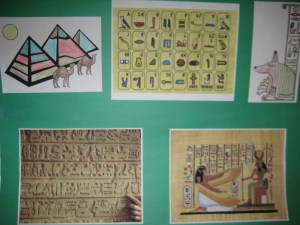 The kids had to find their empty loot bag via their hieroglyphic initials.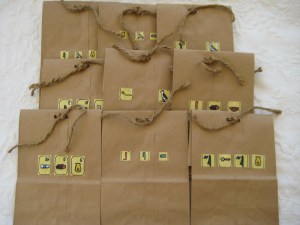 I made these out of simple brown lunch bags, twine and a hieroglyphic sheet that I downloaded off of the internet. I then cut and pasted each child's initials onto the bags.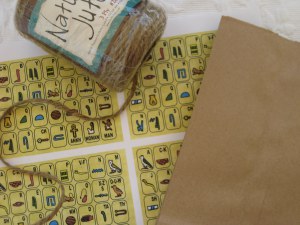 Here is a close up of one of the bags.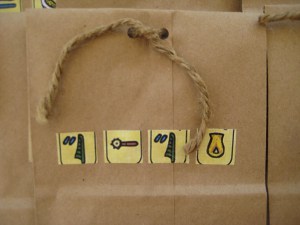 They had a total of ten clues and five rewards. Four of the prizes were contained in simple brown bags and the final prize was contained in an ark of sorts. Jungle critters, Whips (Chinese yo~yo's), Crystal Skull rings, Fireballs and Indy's plane were a few of the prizes.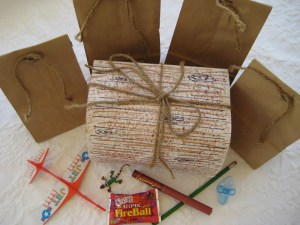 Next, it was time to eat.
The kids feasted on:
Fried Snake Skins (bbq potato chips)
Mummy Dogs (hot dogs wrapped in biscuits)
Ants on a Log (celery topped with PB and raisins)
Top of the Skull Sandwiches with oozy filling (pb&j)
Petrified Mummy Toes (carrots)
Camel Lips (apple slices)
This fun fare created shrieks of delight.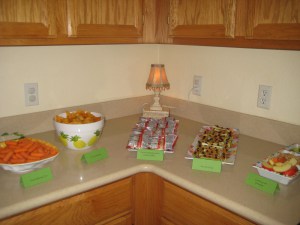 As always, Rudi the dachshund joined in on the festivities. He always chooses the messiest eater to sit under. 🙂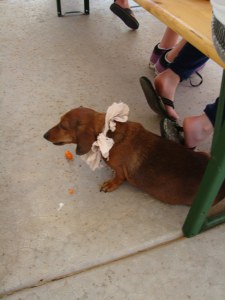 After lunch, the natives grew restless and demanded cake.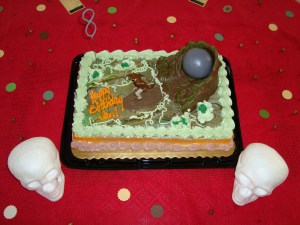 The number 8 sparkler was a huge hit!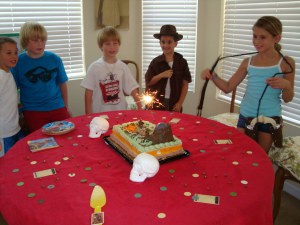 We decided to wash the jungle dirt off of the little cannibals with a hand grenade toss (green water balloons).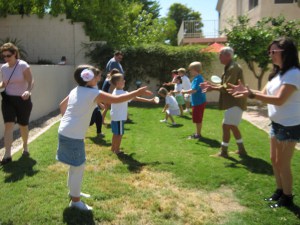 The party was a huge success and all of the wild beasts were completely worn out.
Happy Birthday, Sweet Boy!
Mom