When I was a little girl I remember my Grandma Mary making sure I had a new spring dress and shoes. Everything had to be fresh and pretty Easter Sunday. I miss the days of ladies in their hats, gloves, and corsages. Here is Peep Show The Finale!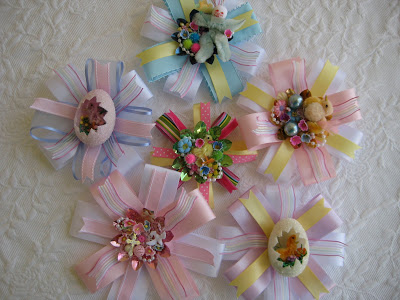 Peep Show The Finale
But corsages don't have to languish in dresser drawers. They look so pretty when pinned to a pillow.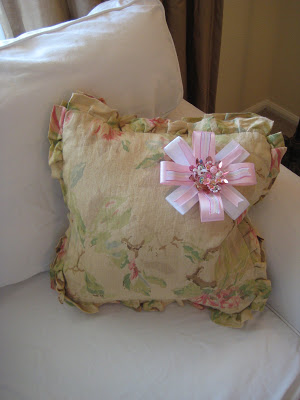 Tie a corsage onto the back of a chair. While I tied on this one I had an epiphany of creating an entire door wreath of corsages. How pretty would that be?
Sing with me… "In your Easter bonnet, with all the frills upon it…" I wear a hat to church every Easter. Sadly, I am often the only adult female to do so. But, I am going to tell you a secret. The men love it. I always get so many compliments and hear over and over "I wish my wife would wear a hat." Ladies, get yourselves to a chapeau shop!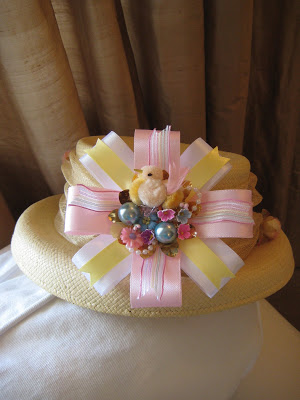 When I lived in the South there was a brand of ice cream called Blue Bunny. I think this corsage is just as sweet and easier on the waistline.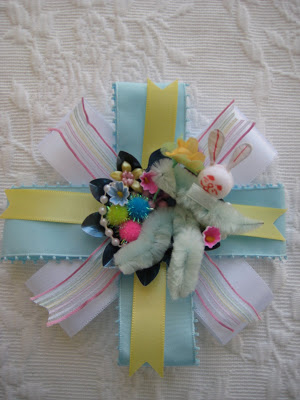 Here's a corsage to celebrate the Savior's birth.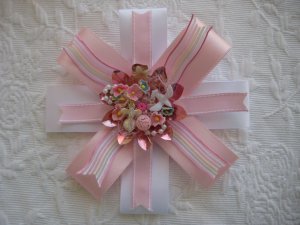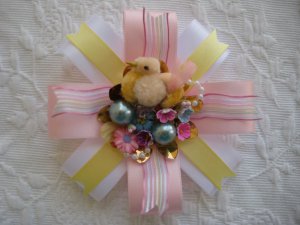 One preppy chick!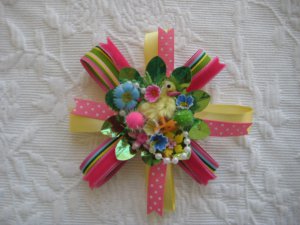 This corsage features a vintage egg and peep I restored from the stash I found here.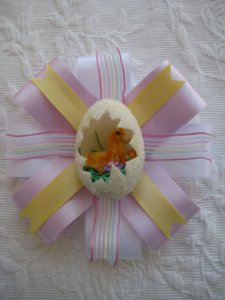 Another vintage egg on a gossamer ribbon.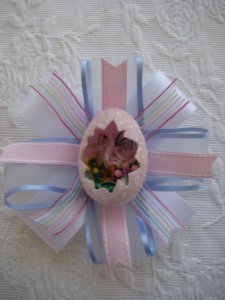 All of the corsages can be found in my Etsy shop. UPDATE: SOLD OUT!
I hope you have enjoyed the Peep Show Series.