During a painting project with Sweet Boy, I fell in love with the soft watercolor shades we were creating. I wondered what else could be created with the wonderful colors so I decided to head to the dollar store. This post features Decorating with Dyed Doilies.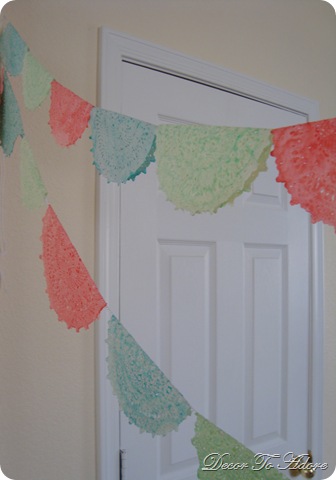 Decorating with Dyed Doilies
In the bridal section, I found a pack of white paper doilies. They were so lovely. An idea formed. Couldn't I do something similar with doilies and food dye?"
The Supplies
A pack of paper doilies~ $1.00
One roll of thin ribbon~ $1.00
One box of food coloring~$1.00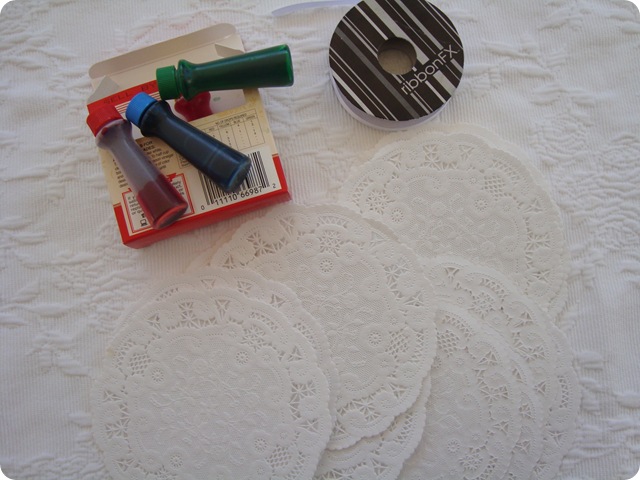 Then it was time to make a blessed mess. I took a shallow bowl and filled it with cool water, squirted in a bit of food coloring and placed one doily at a time into the mixture for just a few seconds. I then laid them out to dry.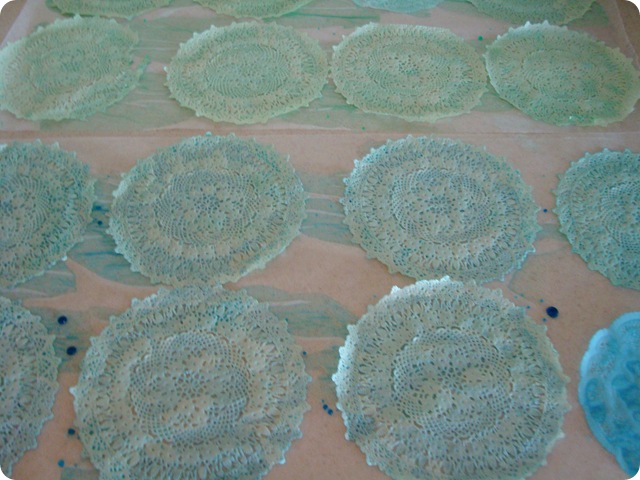 My daughter will soon be turning 21 and we will be celebrating with an "Almost Famous Seventies Soiree". I thought that the doilies would fit the tie-dyed theme perfectly.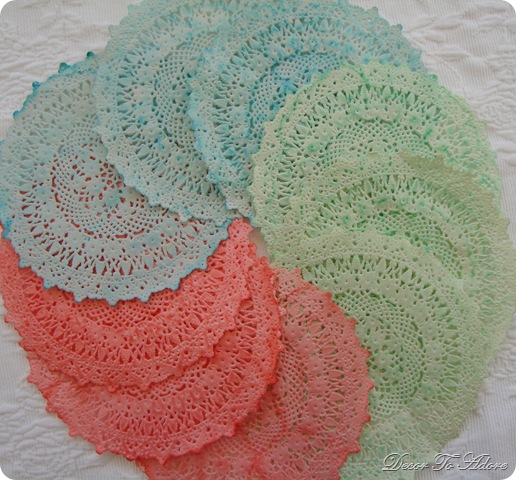 A pack of larger doilies was a bit trickier to handle due to their size, but none the less they also looked lovely in a kaleidoscope of colors.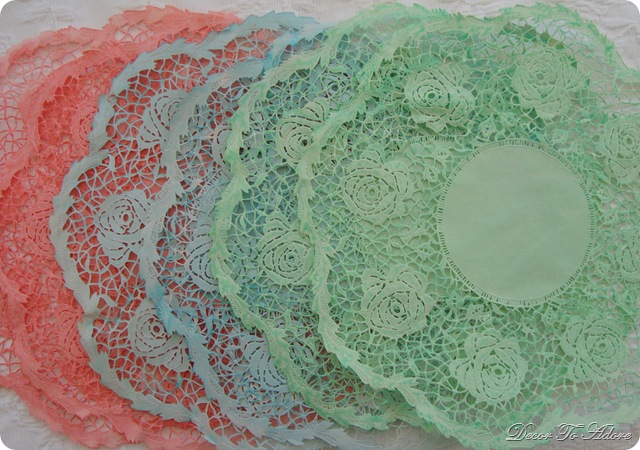 Dyed Doily Projects
After the doilies were dry I folded each one in half over the ribbon and added a bit of glue to seal the edges.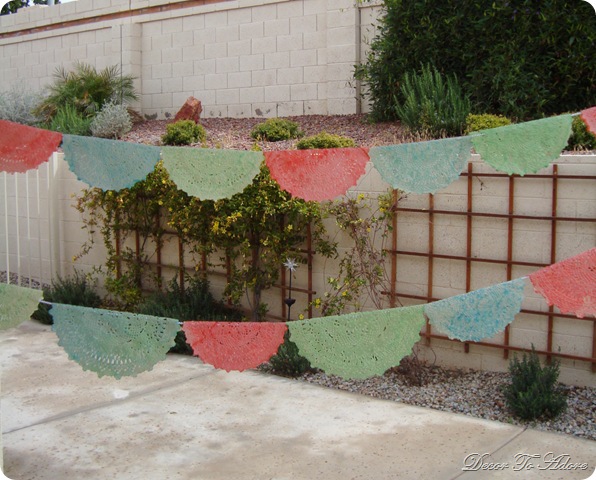 I had a few leftover doilies and decided to see what else I could create. The doilies wrapped around a small canning jar make for an out of sight centerpiece.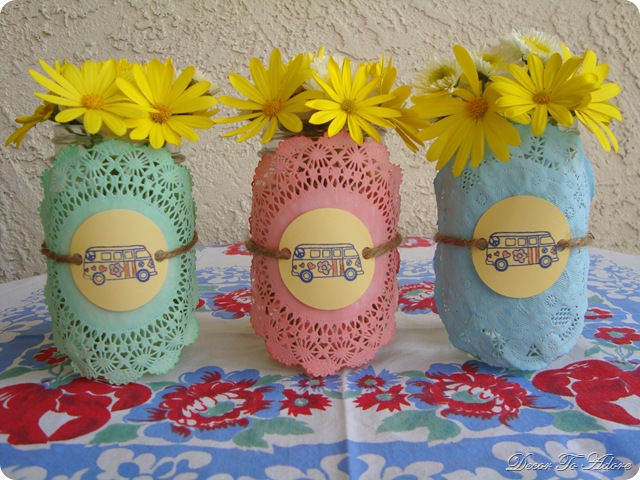 I stamped a cute VW bus onto a piece of scrapbook paper and tied it on with twine. The addition of some happy yellow daisies makes this arrangement quite groovy.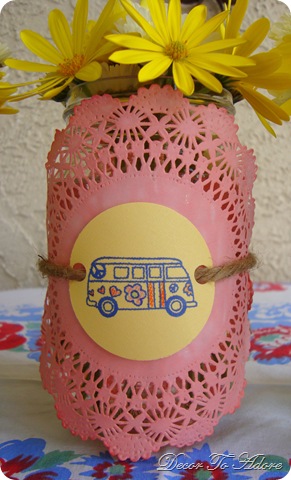 Next, I cut a small doily in half and wrapped it around a wee jelly jar. A paper daisy adds just the right embellishment to this candle holder. I think the flickering candlelight shining through the lacy cutouts will be so pretty in the evenings.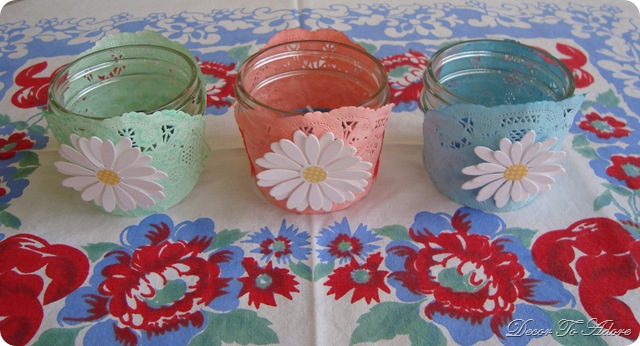 Have a dyelightful day,
Laura
UPDATE:
The Martha Stewart Craft Department selected this project, as well as "He Wore A Raspberry Beret" craft as two of the top 10 CSI Projects.
Jenny Doh, of Somerset Life fame, is truly an adorable person for featuring this post on her wonderfully creative blog Crescendoh.